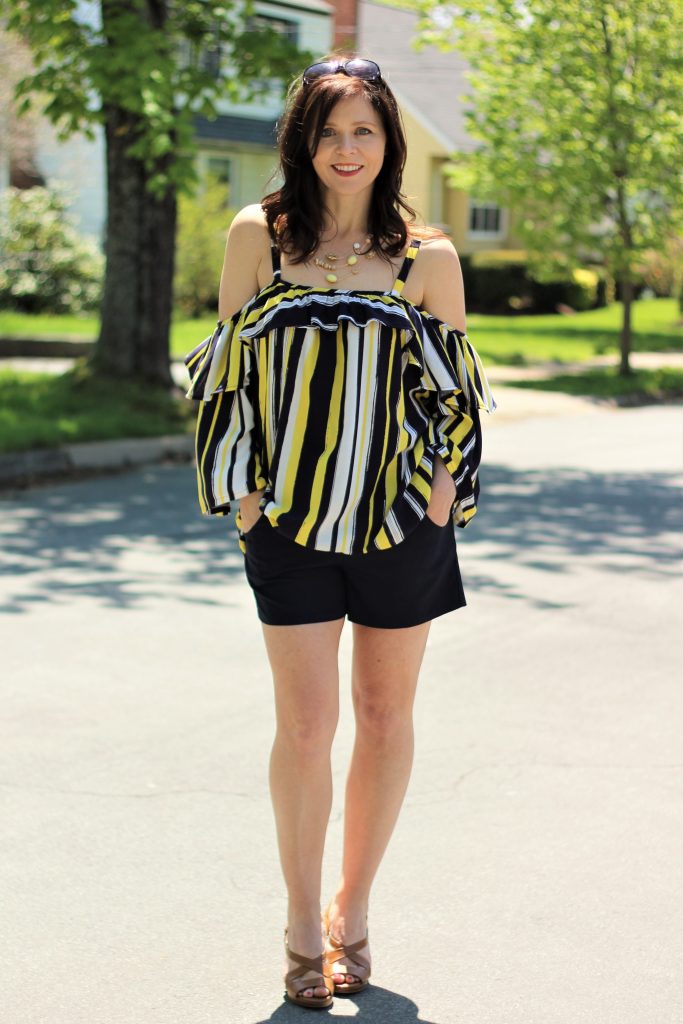 With summer almost upon us…..of course I choose rayon for my most recent post for Fabricville. I  had been eyeing up a lot of striped dresses, tops and even pants on runways. They all felt so fresh and summery and fun that I thought I would give it a go.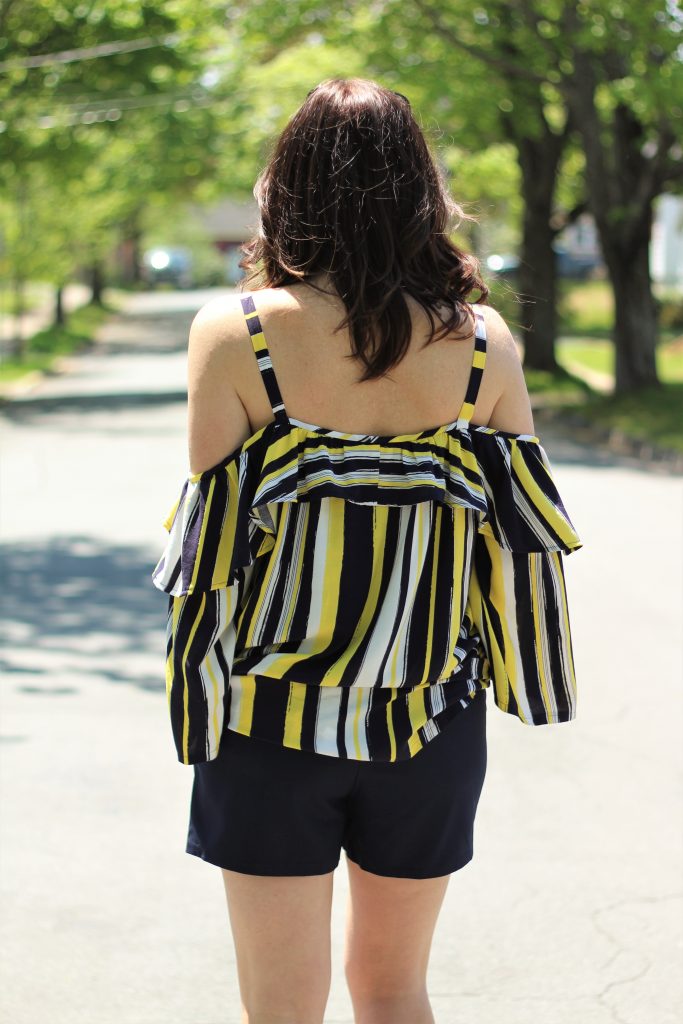 And why stop there? Why not make it a cold shoulder, ruffled, ginormous sleeved top!?? Throw in all the trends! V9242 gave me all of these.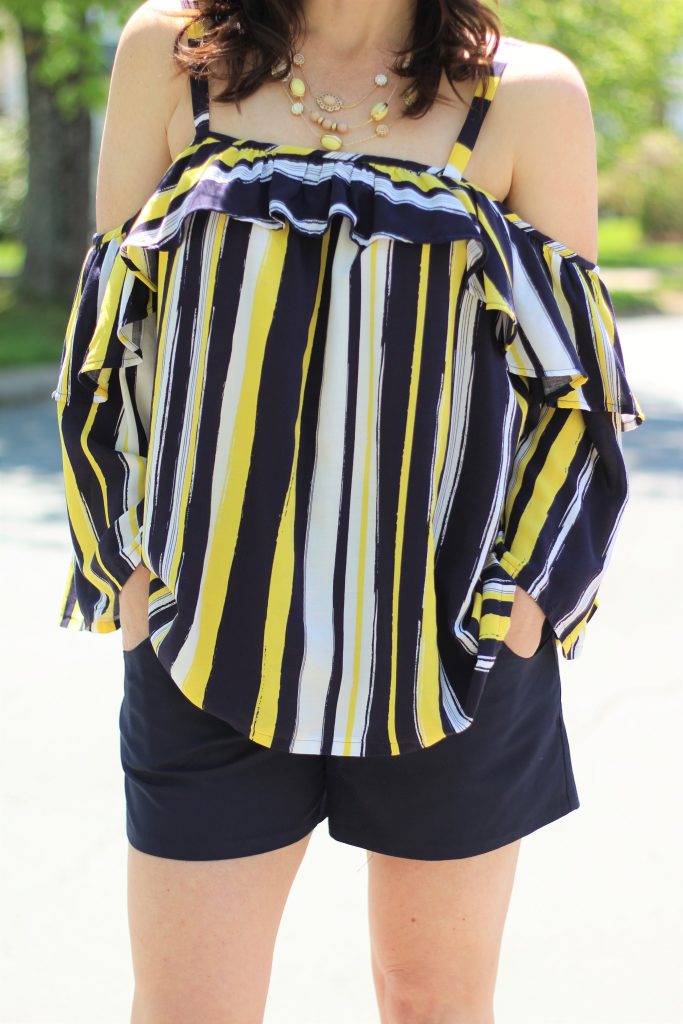 While I love the top, it is a bit too big… I should have gone down a size. And…. I think that it shows a bit too much armpit cleavage…. if there is such a thing. Is there?? I think that if I just shorten the straps an inch, it'll be a little less scandalous. 😉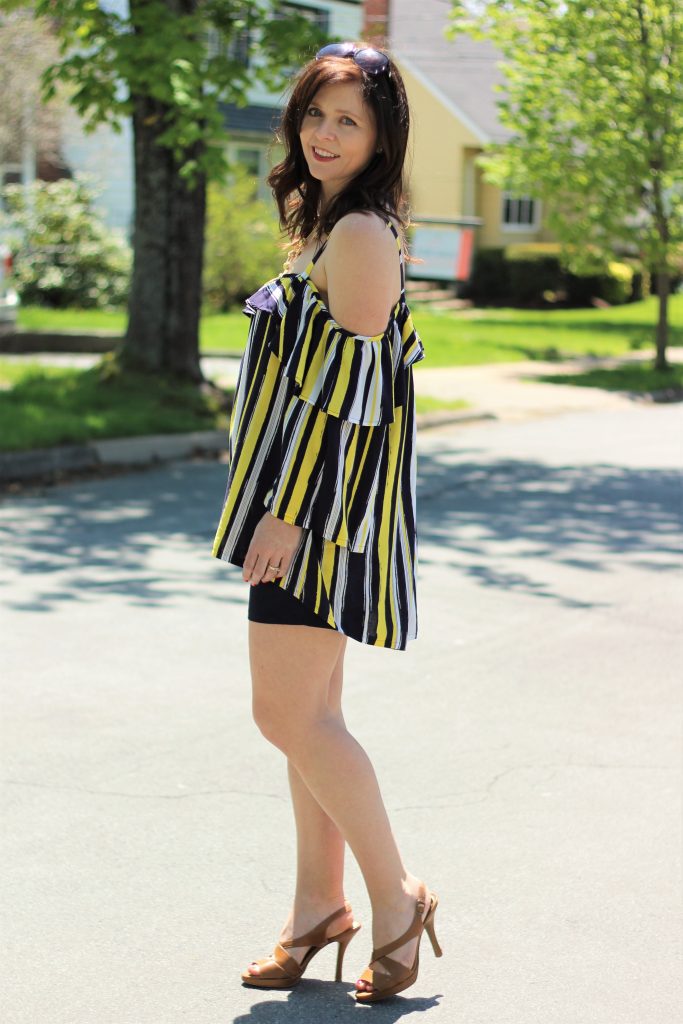 I am also debating on whether or not I should shorten it all together….it's longer than my shorts in the back but I'm going to wear it again before I decide. Try it with my skinny jeans….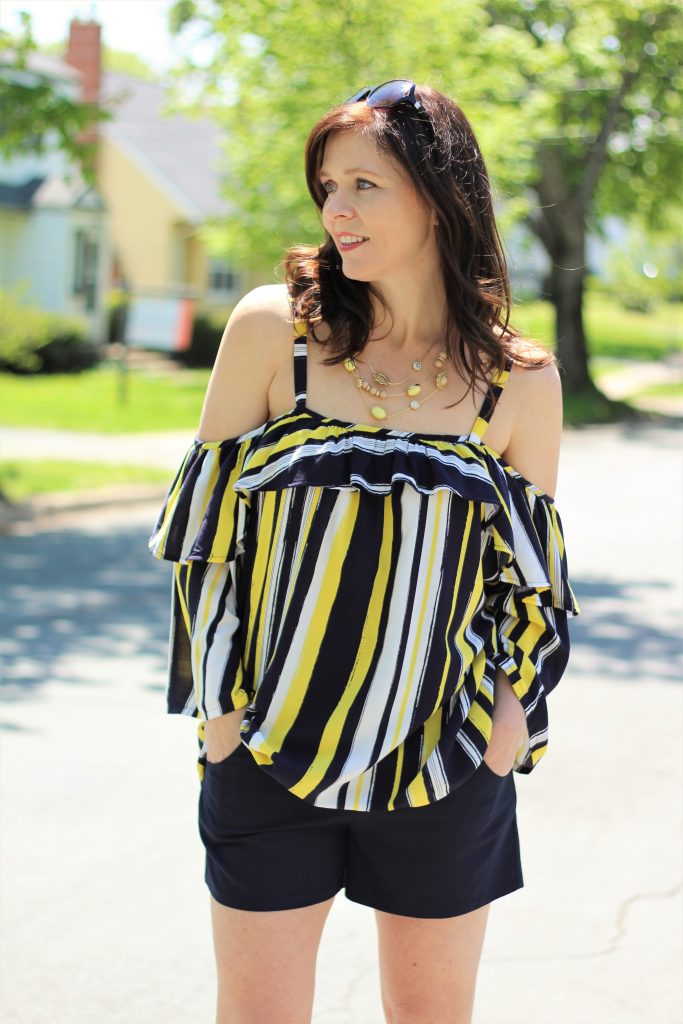 For those of you wondering about these shorts…I made them about three years ago.  They are K3854. It's the sign of a good pattern if I'm still wearing them after three years!
This style may not be for everyone but it's fun and fresh…we all need a bit of that in life.
This lovely rayon fabric was provided to me as a blog contributor, free of charge by Fabricville and you can view the original post on their blog.