Oh hey friends!!   … does anyone even read blogs anymore? I have been offline for so long that I don't know the answer to that…. BUT…  The reason I even started to blog was to document my sewing. And maybe it would be a surprise to others but yes…I'm still sewing! I'm just a little behind on documenting so I'm back to document my sewing and to share a little bit of what has been going on in my life.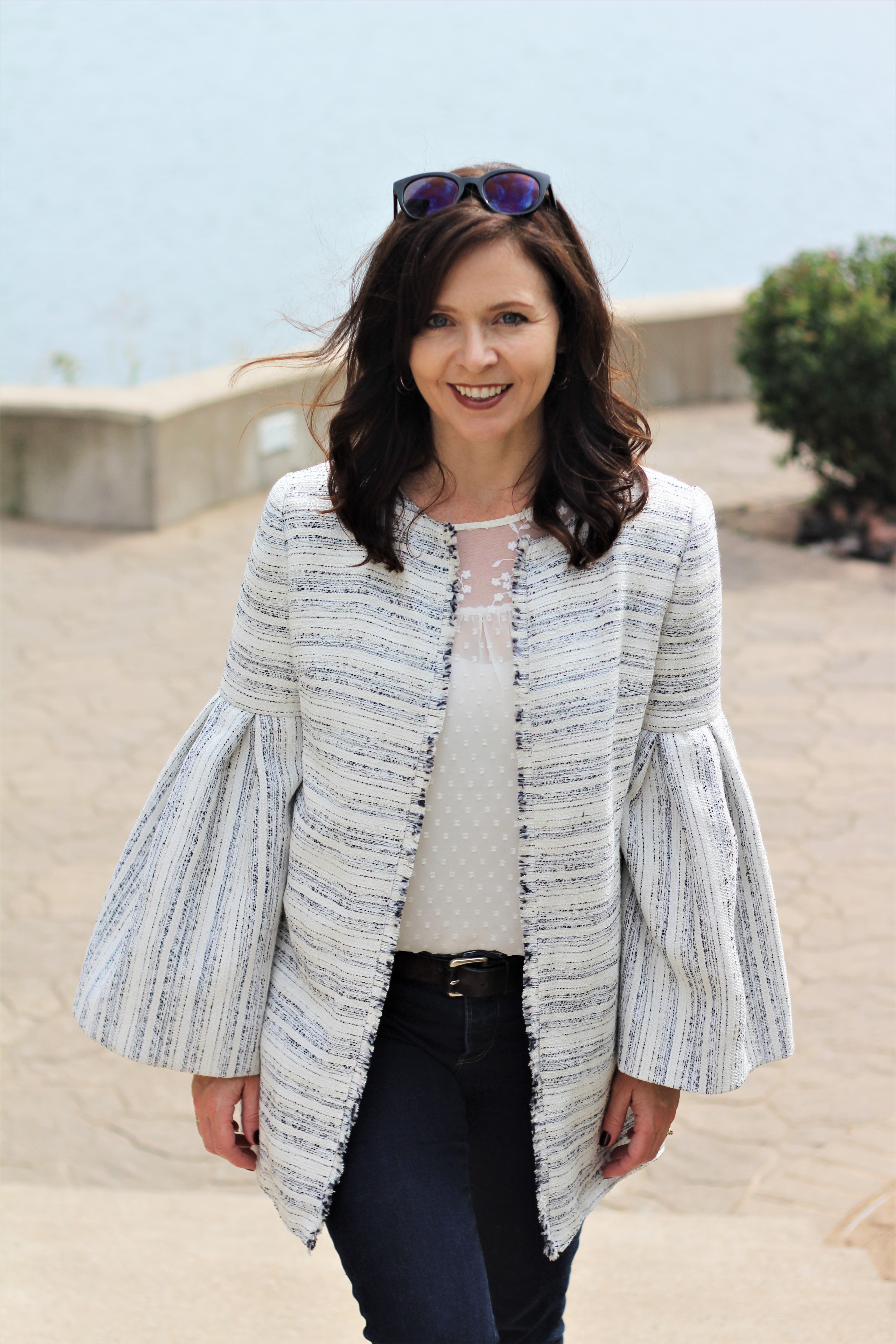 First and most importantly… I'm a grandma! If you follow me on Instagram, you already know this but as any good grandma knows…. you must always take every chance you can to brag about your grandbabies!
Without further ado….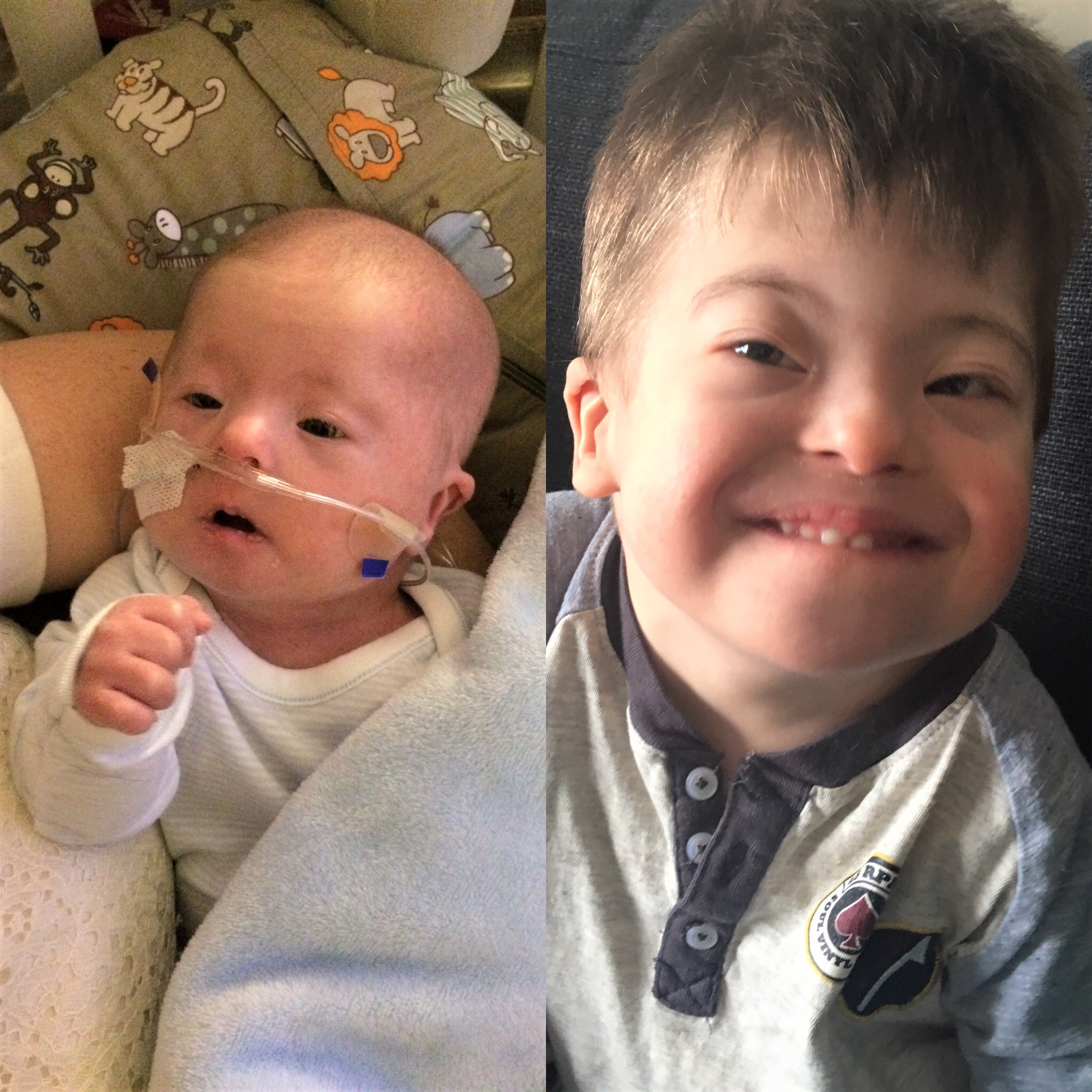 Wyatt, age 2 months and now at 3 years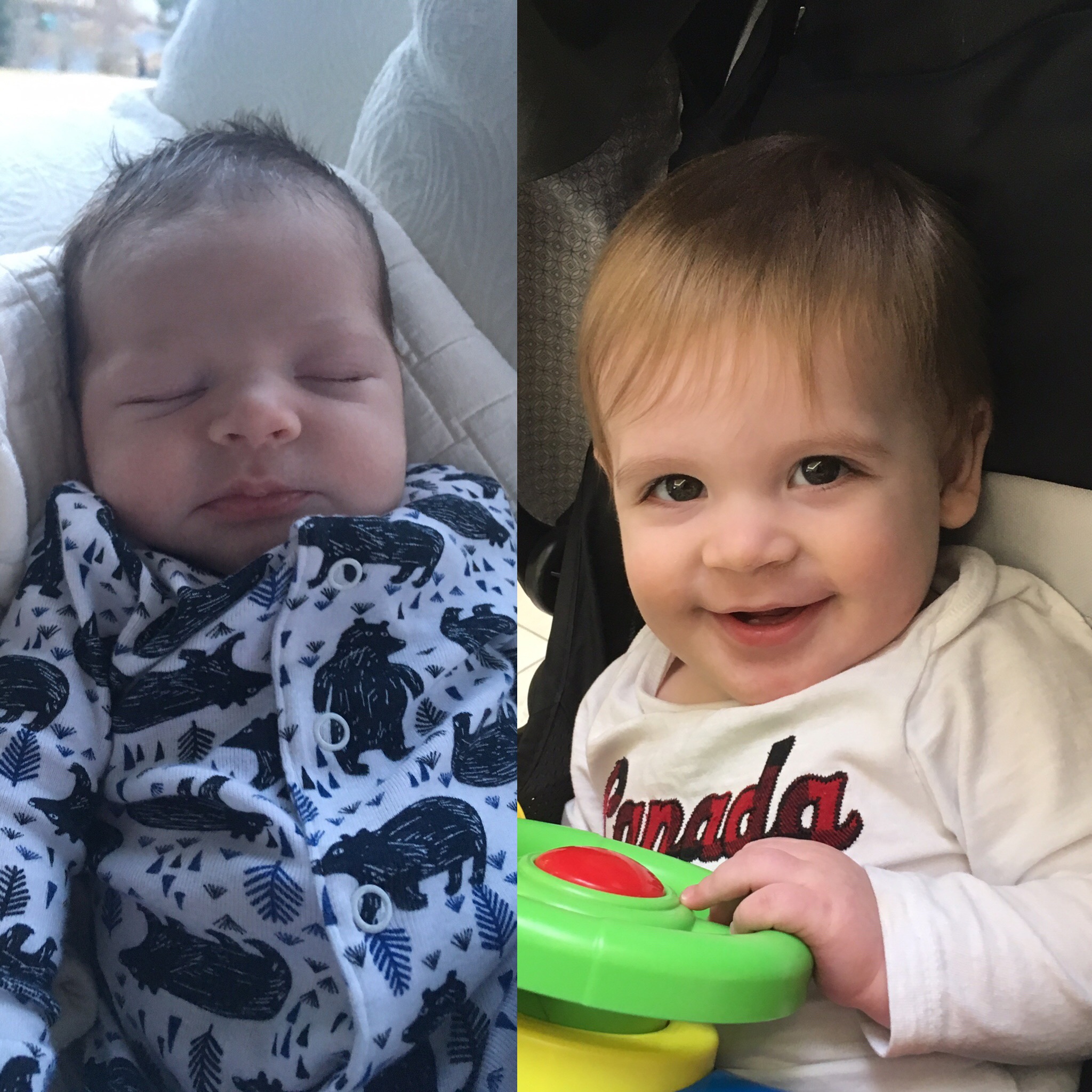 Grayson, at age 1 month and now at 1 year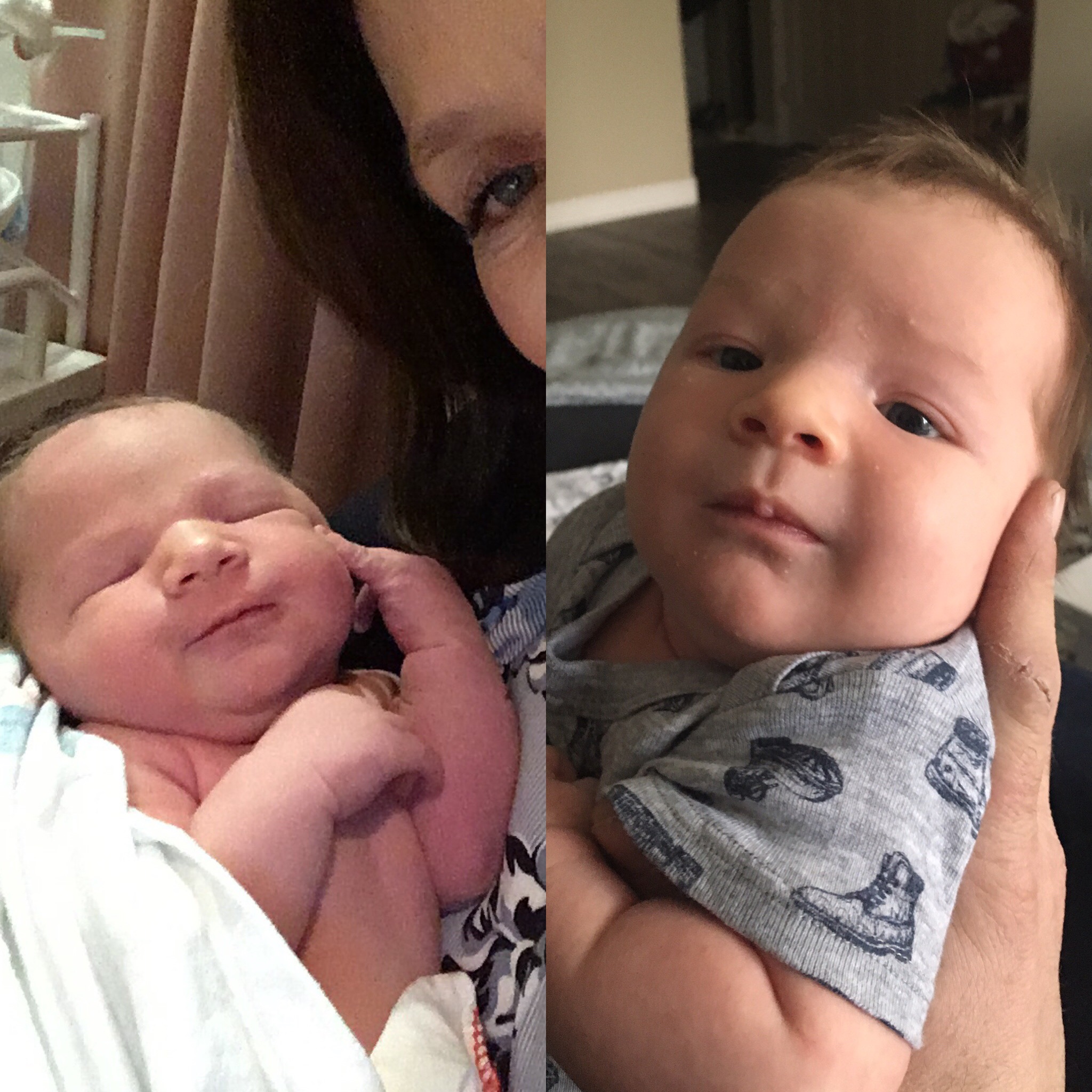 Gabriel, at 1 day old and now at 1 month
I can't tell you how much joy we get from having this little gang of boys!!
Obviously our children are very busy doing their own thing, so I felt like it was my turn to do something I always wanted to do….go back to school and take hair design. So I did! Some days I still can't believe that I actually did it! If you are interested in my where I went to school and how I felt three months into the school year, you can read about it here.
Okay! Now on to sewing!! I still love sewing as much as I always did and it is great to have a hobby to help escape from life when the pressures become a little too much.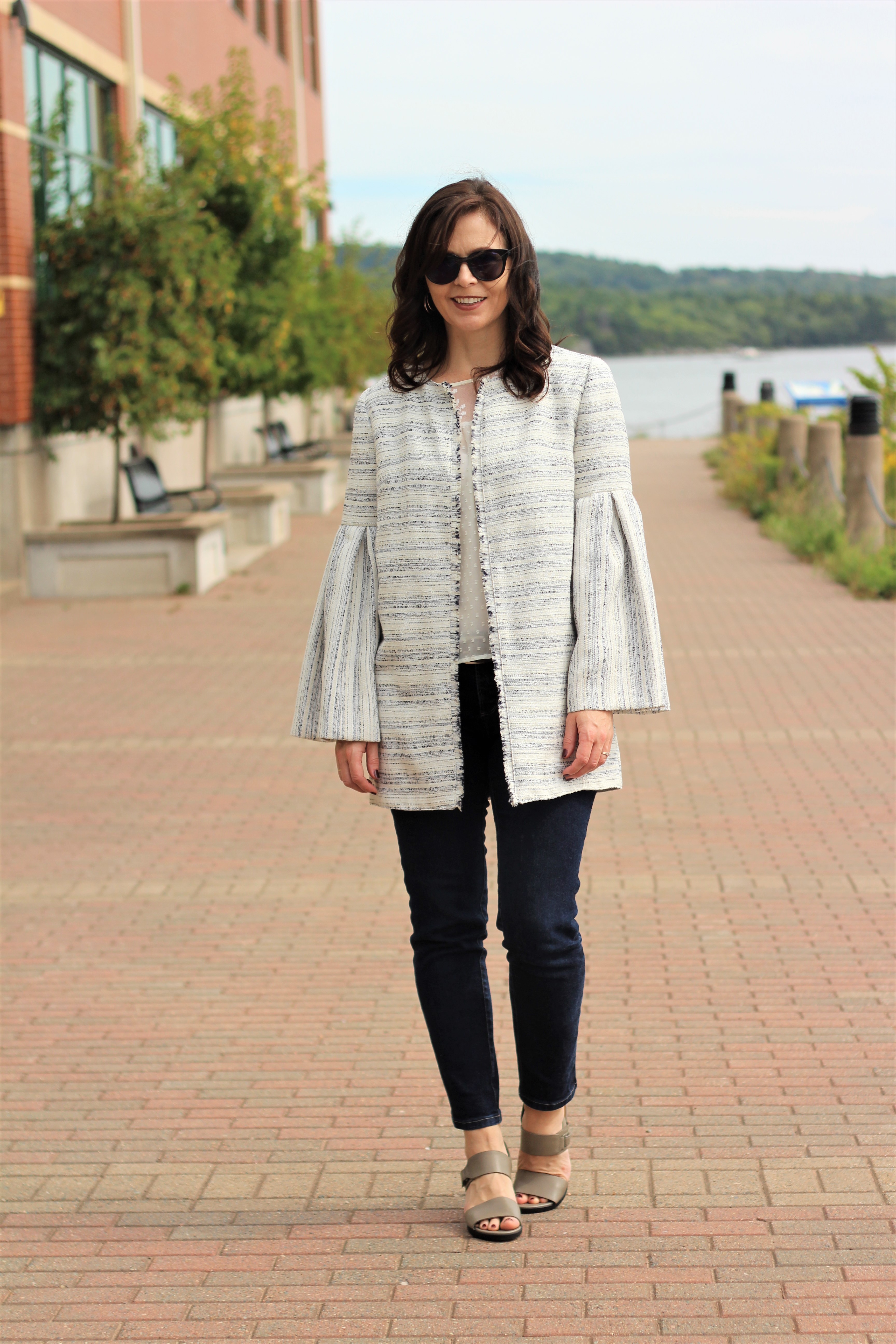 I made this coat back in the spring of 2017…woah! So long ago! If you are looking for a statement coat that is really simple to sew, this pattern, McCalls 7730 is a great one. I choose to make view C in a beautiful blue and white striped tweed-esque fabric.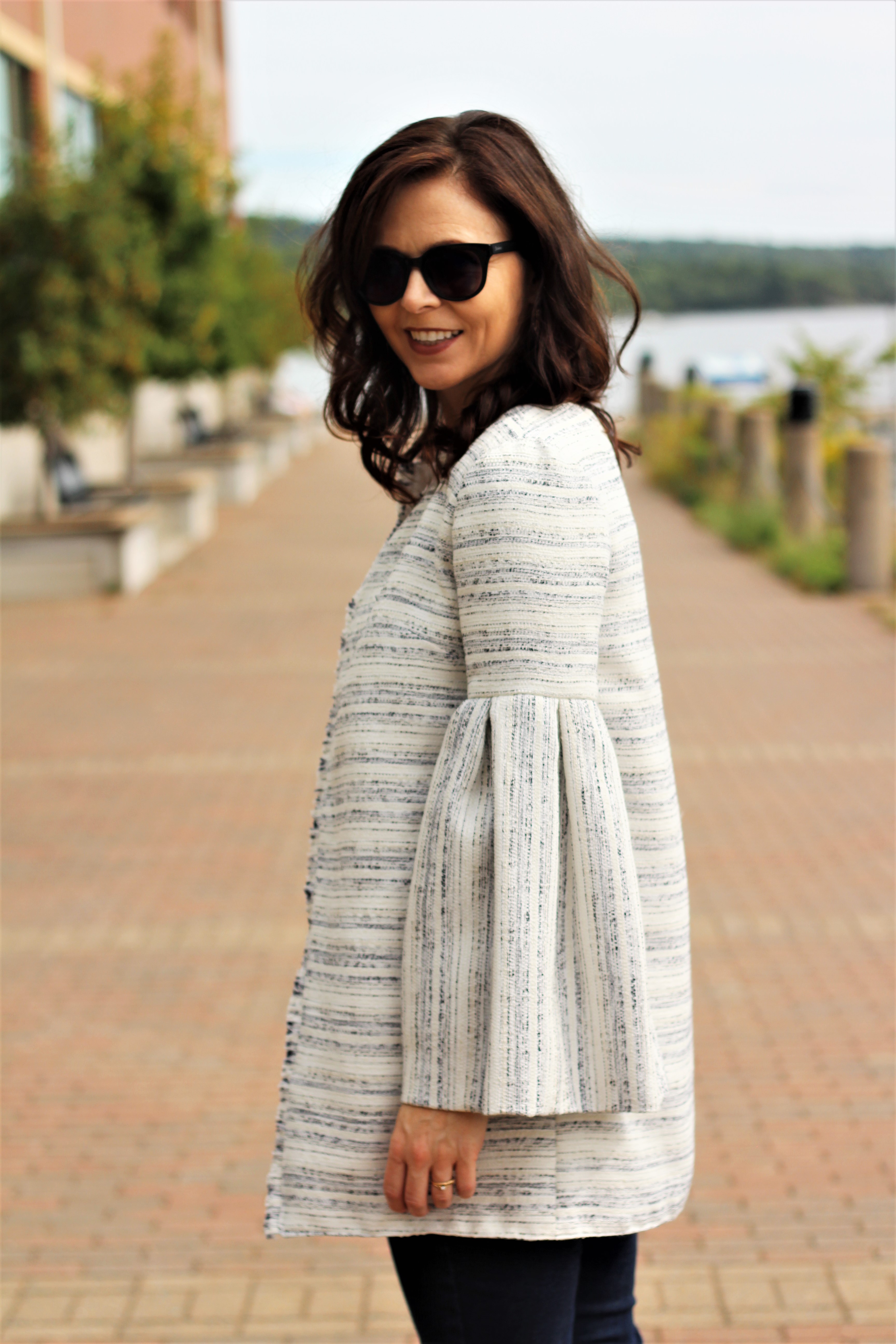 As per usual, I changed a few things… firstly, I omitted the back pleat. I did this because the last time that I made this coat I had trouble getting the pleat to lay nicely. I also planned to wear this coat open, so I didn't really require a vent. But honestly, I may have been a teeny tiny bit lazy the day I was sewing it. Which I now regret, of course!
The other change I made to the pattern was the sleeves. Instead of lining them, I had enough fabric to cut the sleeve out with the hemline on the fold, making them self lined. I really like this change because it gives the sleeves the extra weight to hang nicely and not "balloon out" when I wear it.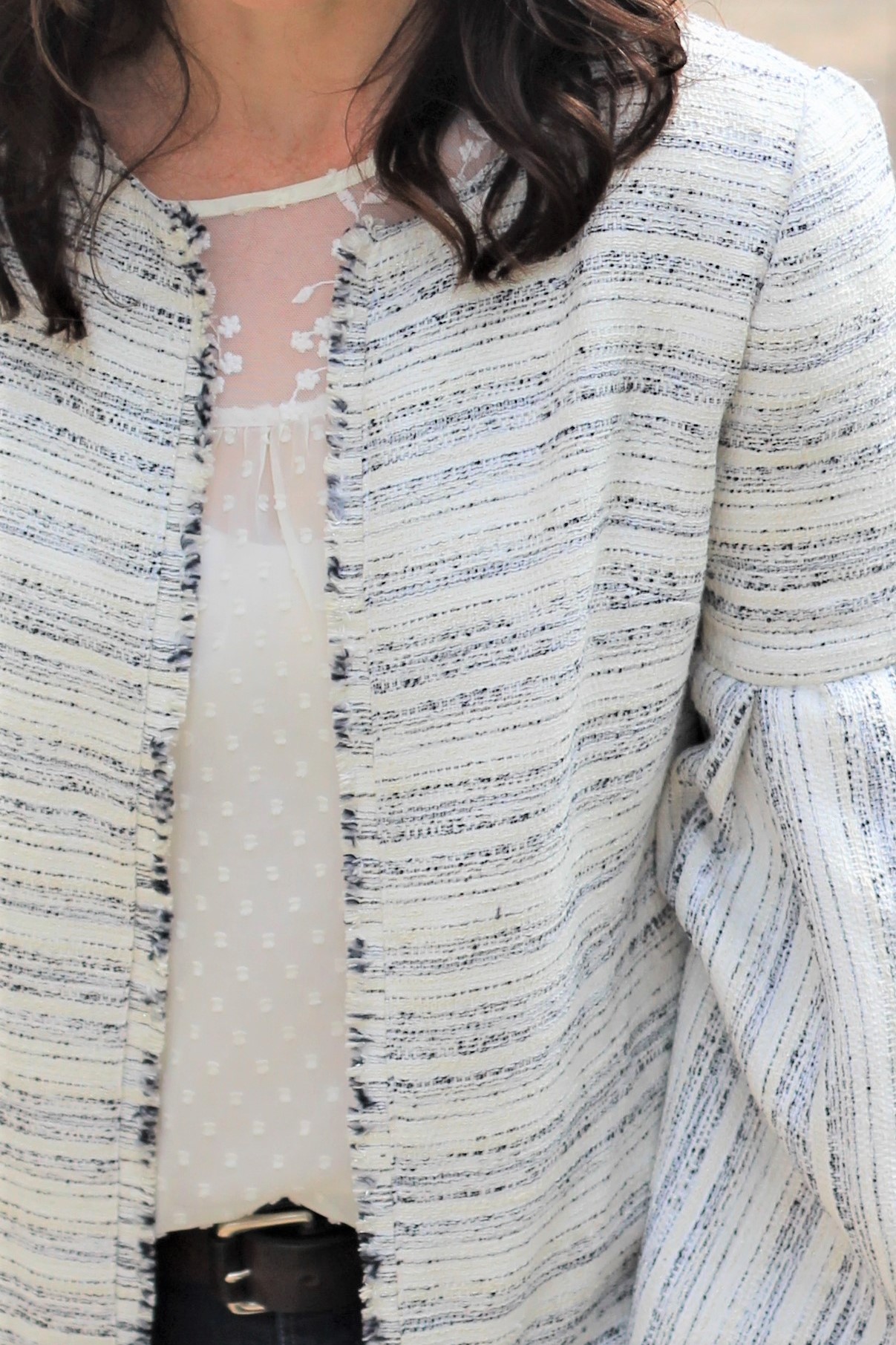 In the picture above, you can see that I also added a trim to the front edge of the coat. This trim is actually the selvedge of the fabric. It was such a pretty part of the fabric that I couldn't resist not using it. I feel as though it gives it a bit of a Chanel jacket vibe.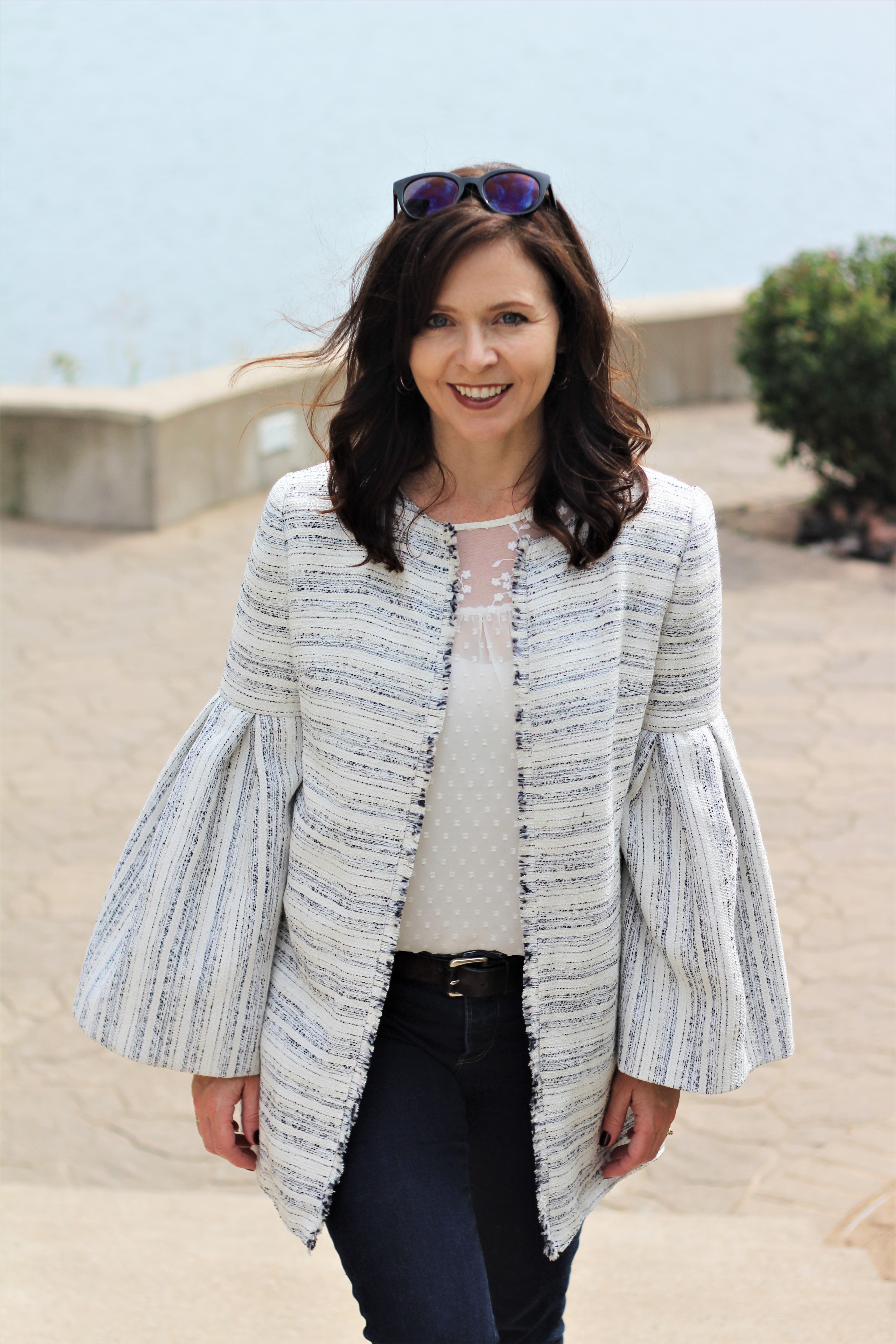 Well, look at that…a blog post! I felt that it was time to get back to documenting my makes and what better time than May 1st? With Me Made May,( check out this post for details on this fun challenge) the 1st of May always feels like the "New Year" of the sewing world. New beginnings and a time to really show off all our hard work we have put into sewing our own wardrobes. It's the red carpet of the sewing community!
Participating in MMM hasn't been a priority for me because I wear my own makes so much already but I will share my OOTD when I can in my Instagram stories.
Are you participating in Me Made May?