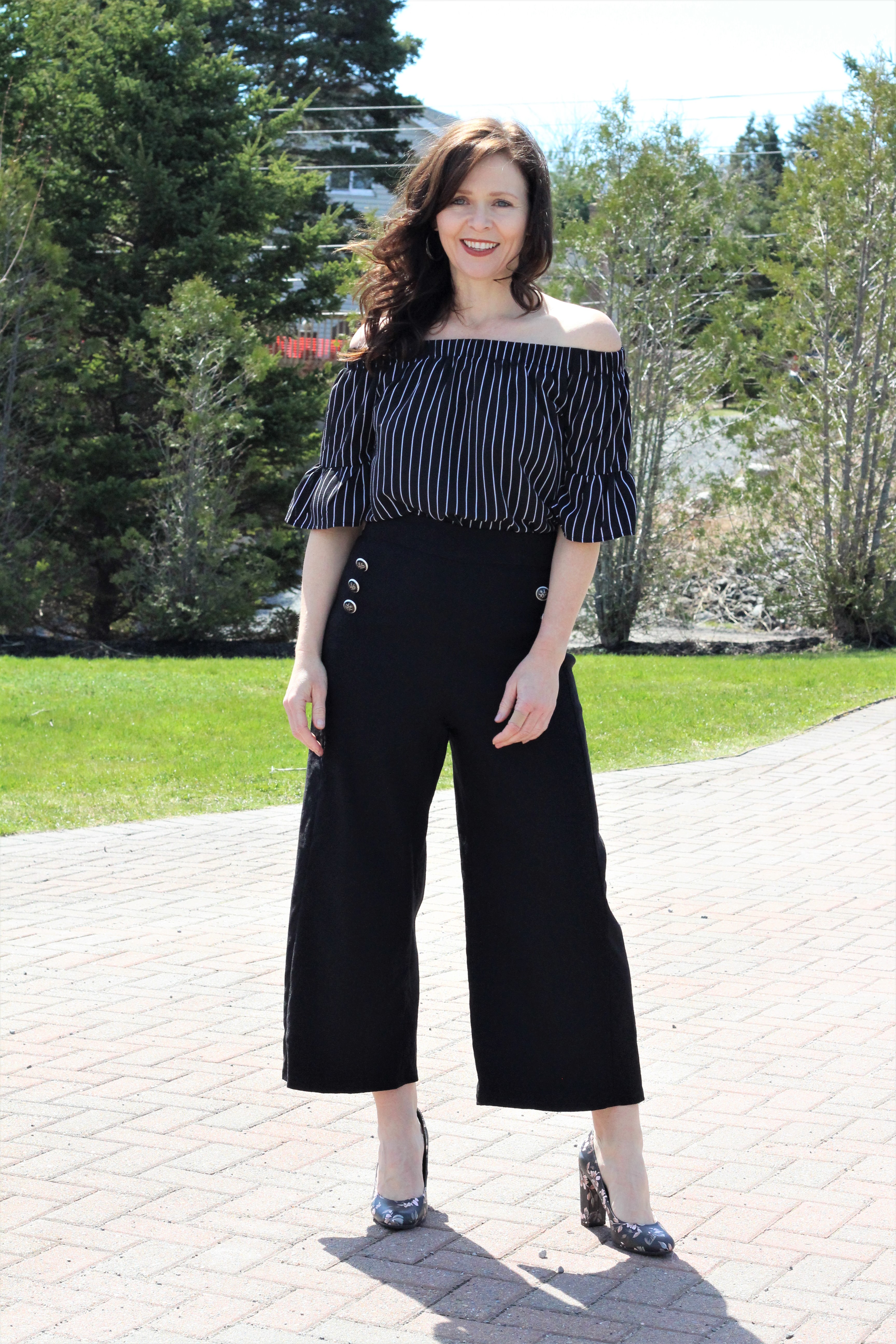 Anyone remember back to when I used to take all my blog photos in the driveway? Well, I'm going going back to that for a bit. Photographers are hard to come by when they have babes in tow so it's much easier to do it at home than "on location".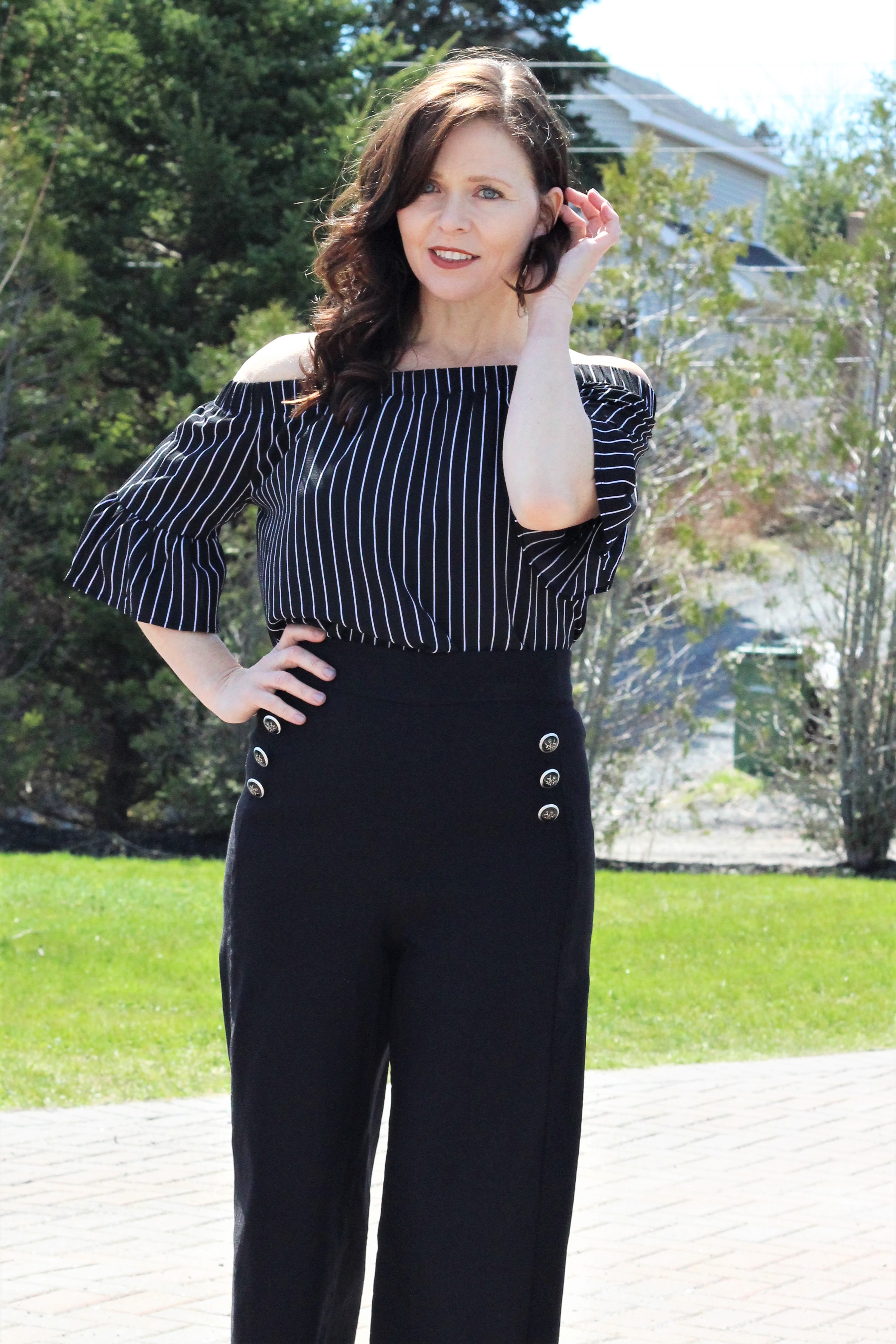 I started making pants! These are the Burda style 6573  and I love them for a few reasons. For one, they are super easy to make. Second, they are high waisted! I am loving the high waist trend in pants and jeans right now. I also love the slim fit of these pants…no bulky pleats or gathers here.
And lastly, no fly…which I guess is repeating the first reason( being easy to make) but they just have a back zip which means I can whip up a new pair in a couple of hours.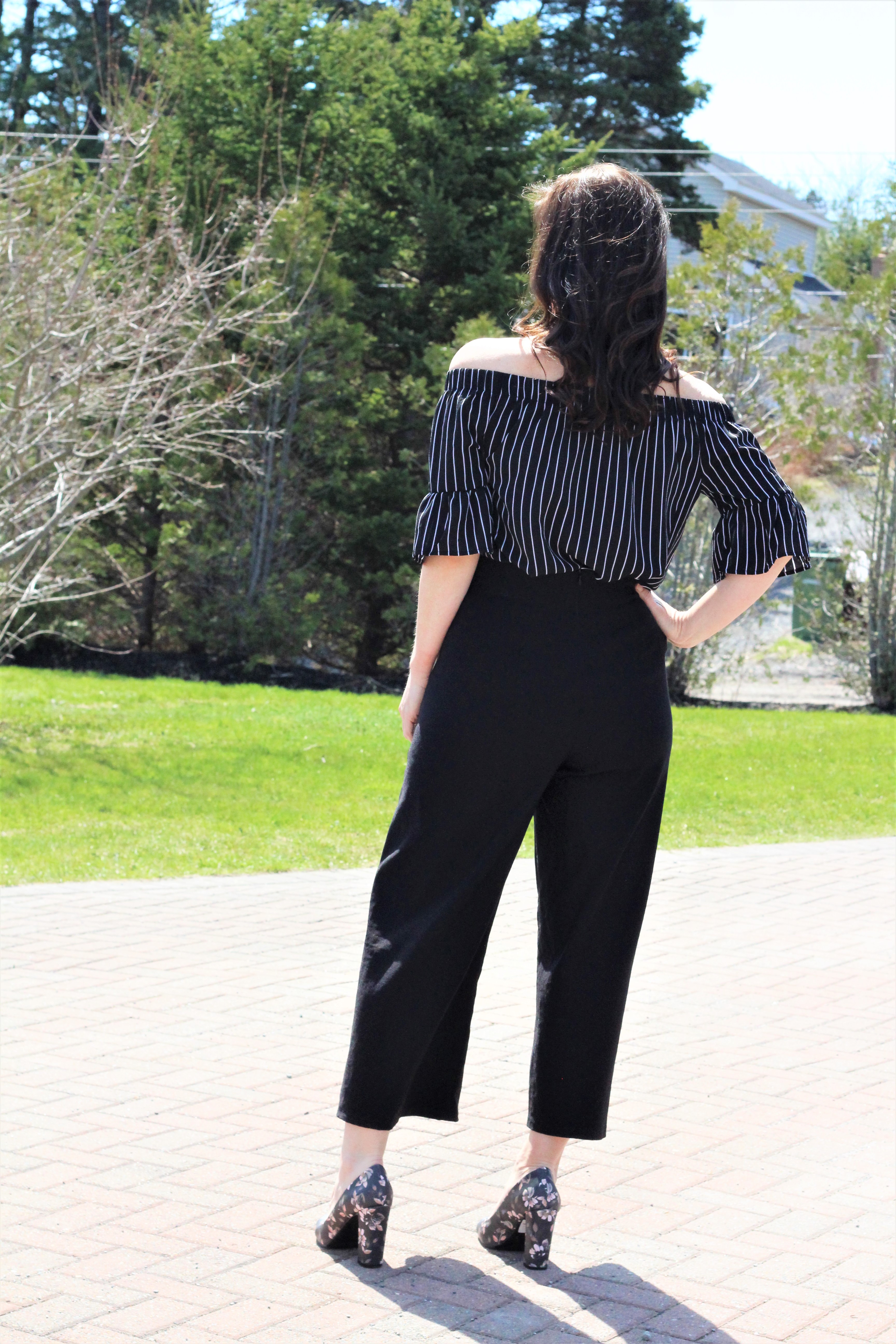 This pattern comes in a longer pant length as well but I really love this cropped length even in fall/winter with a boot.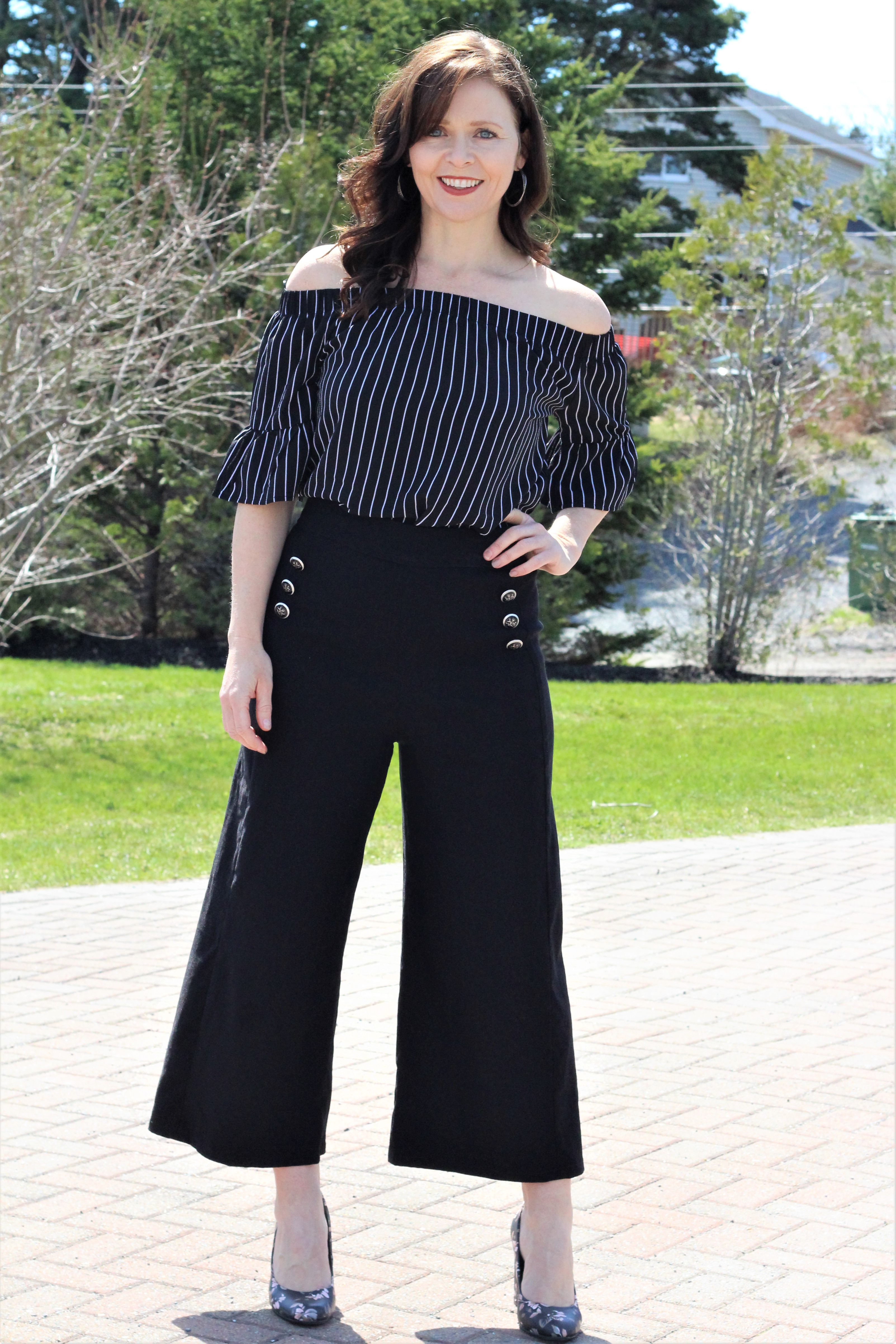 As for fabric, I choose a black twill with some stretch. This isn't absolutely necessary but I highly recommend a fabric with stretch for comfort and better fit.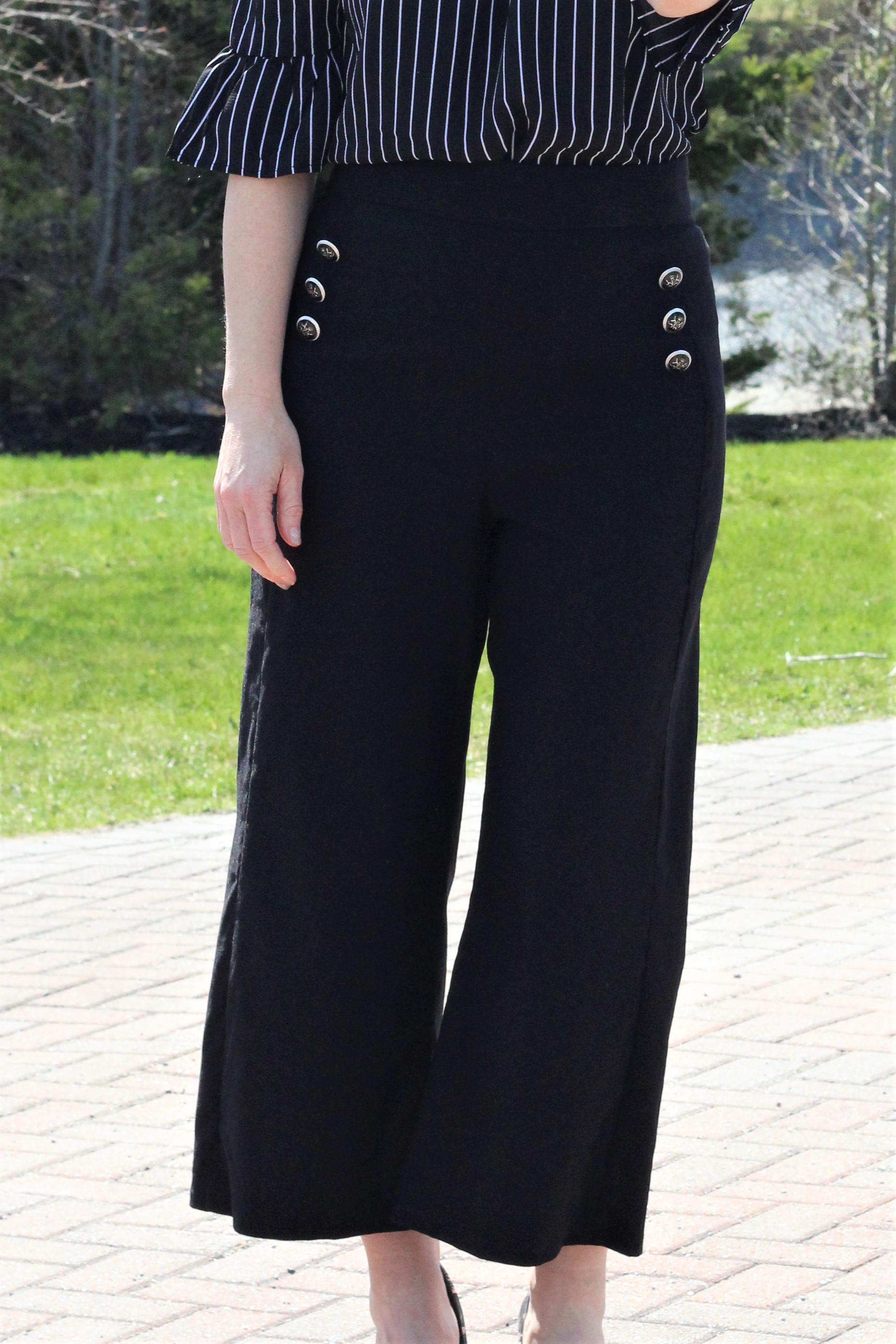 This pattern also has an inseam pocket option that I have put in another pair but I find that they gape open quite a bit. For me to opt out of my beloved pockets…this says a lot about my love of the fit and shape of these pants!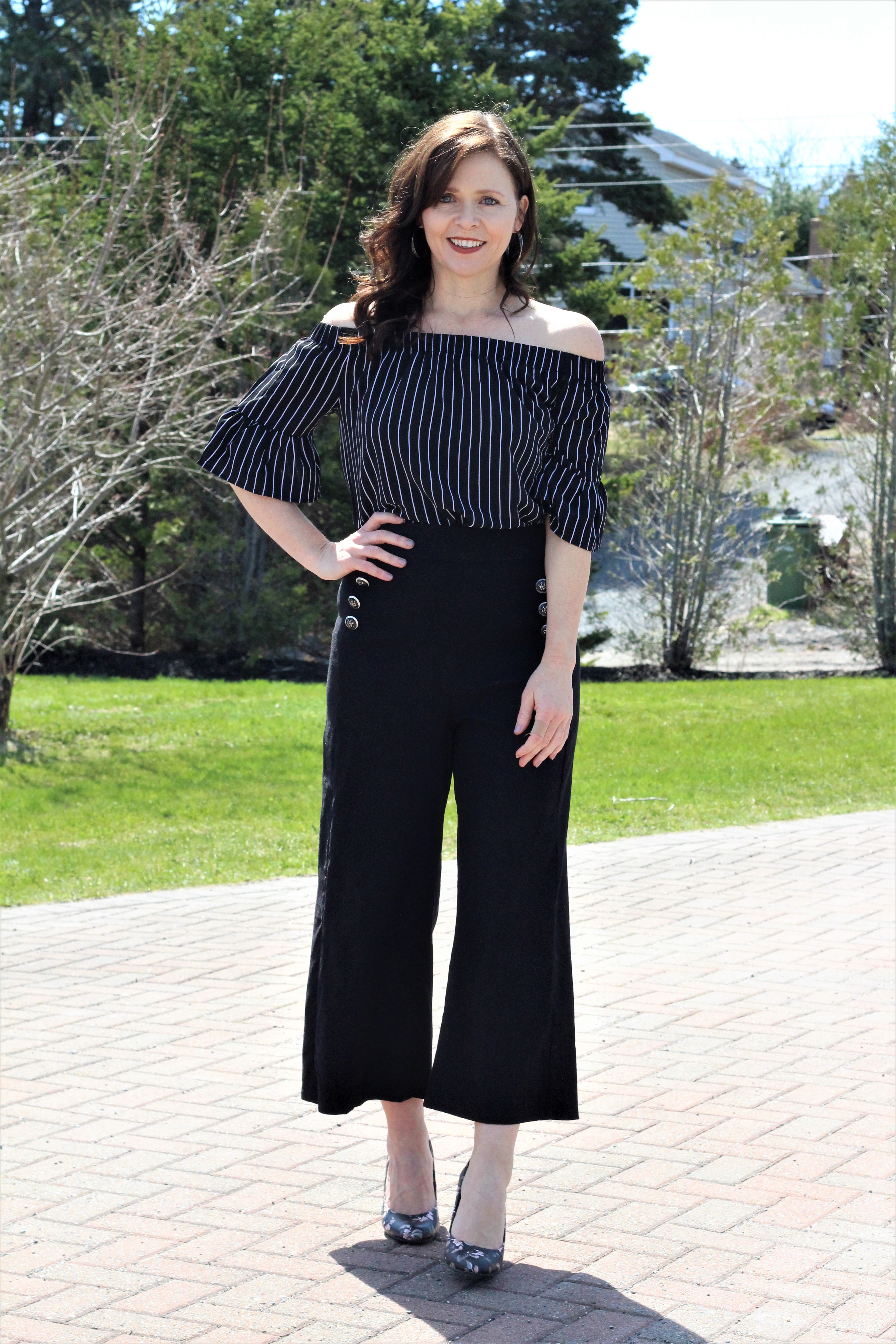 Can you get on board the high waist, cropped pant trend? I have seen lots of great looks online in everything from corduroy to denim….I've made a denim pair already 🙂 Although, I may not have them for long as one of my daughters has her eye on them!