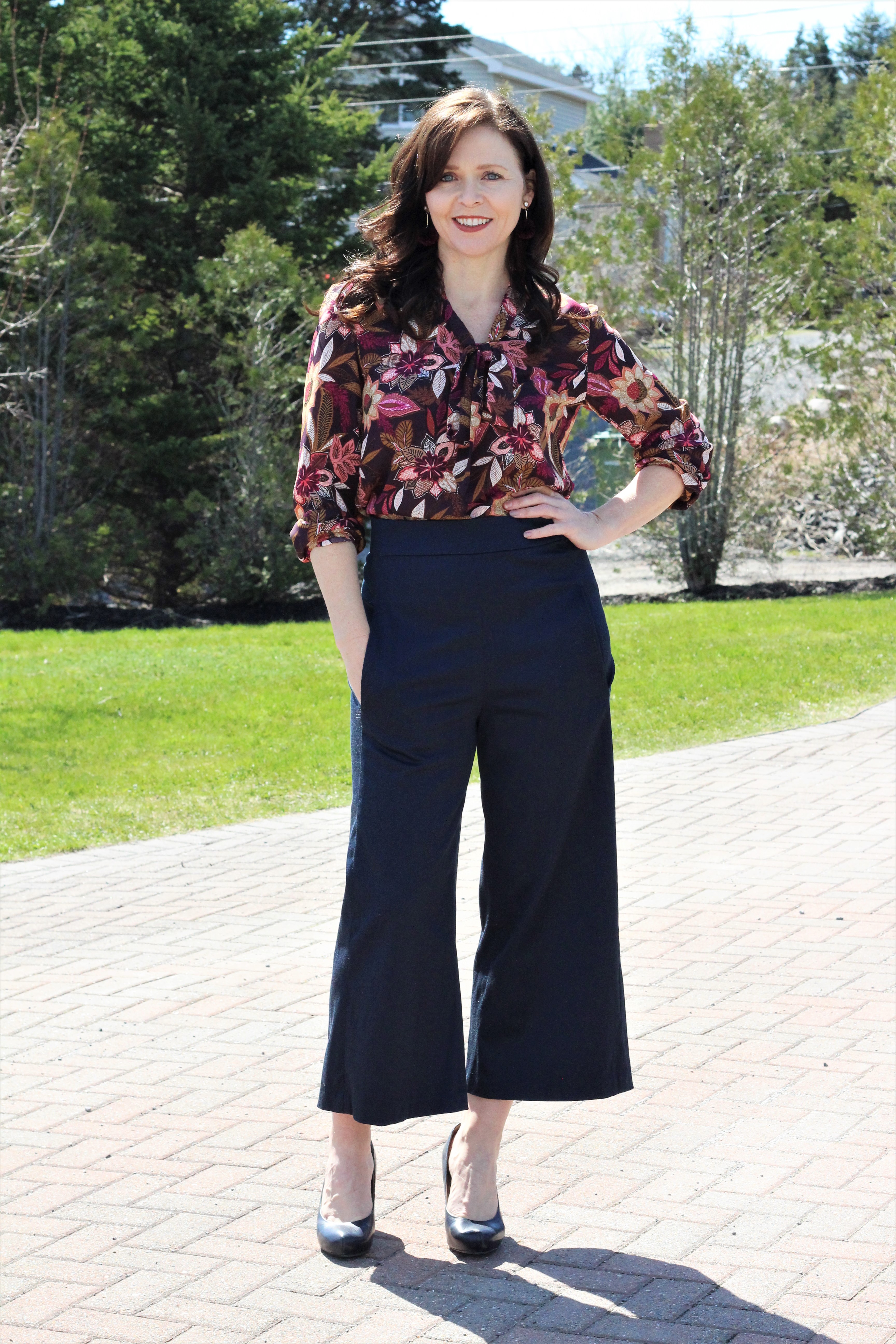 Without a doubt this pattern will be THE pattern of the year for me. 2019 will be the year of the cropped pant for me. I have already made four pairs! It's Burda style 6573. I have had women stop me and ask where I bought these pants…several times! A sign of a great make!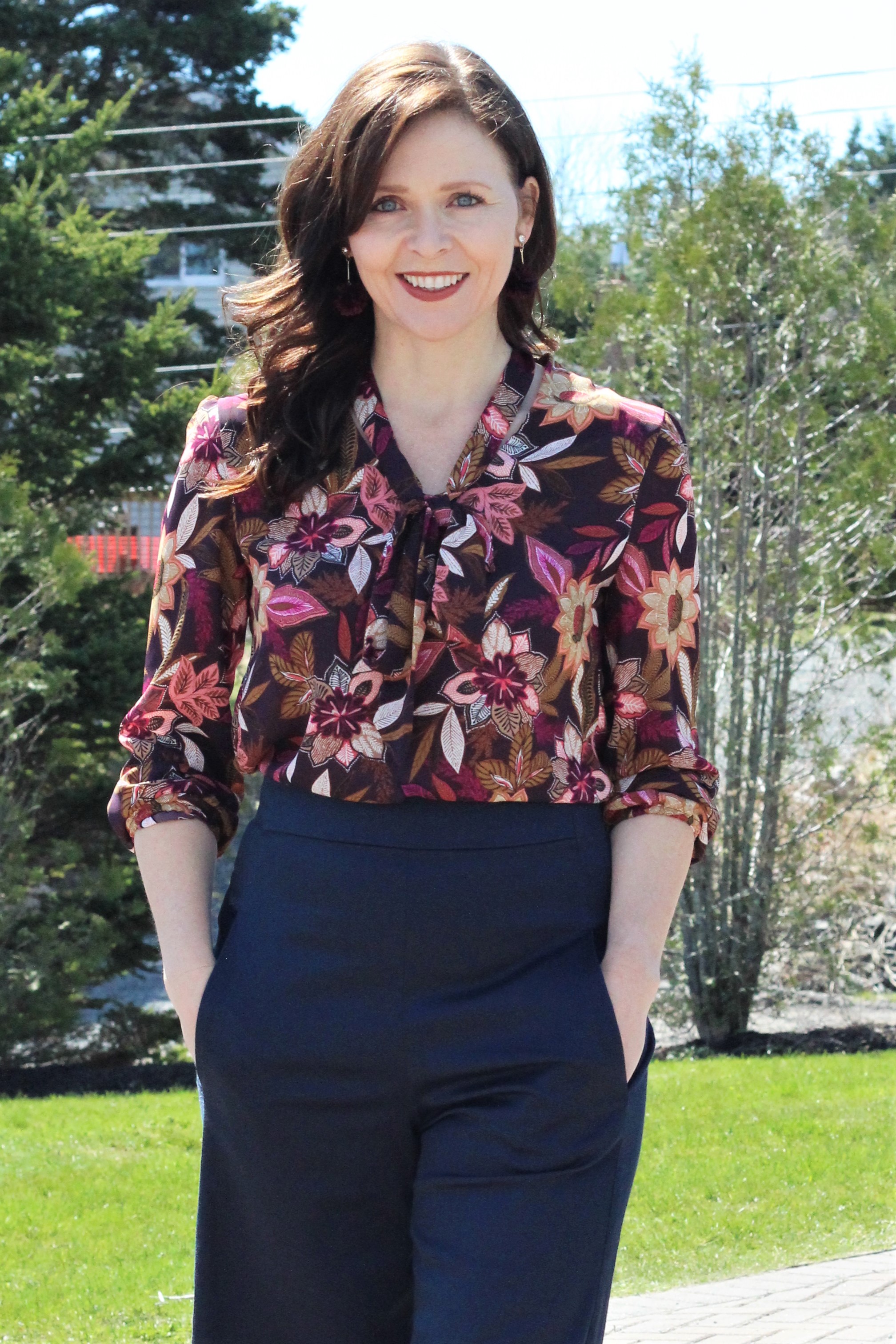 This pair is made from a navy stretch twill. I think that having a teeny tiny bit of stretch in a pant is always a good idea, for both comfort and recovery. Nothing worse than getting up after sitting for awhile and having a sagging bum!
I decided to make this pair, which was the first pair I made, with pockets. I love a pocket but in this pattern, I am not loving them. I think it's a combination of the gaping that occurs and the fact that they are a bit too shallow to be useful. I didn't put them in the three other pairs I made…and surprisingly, I don't miss them. Go figure!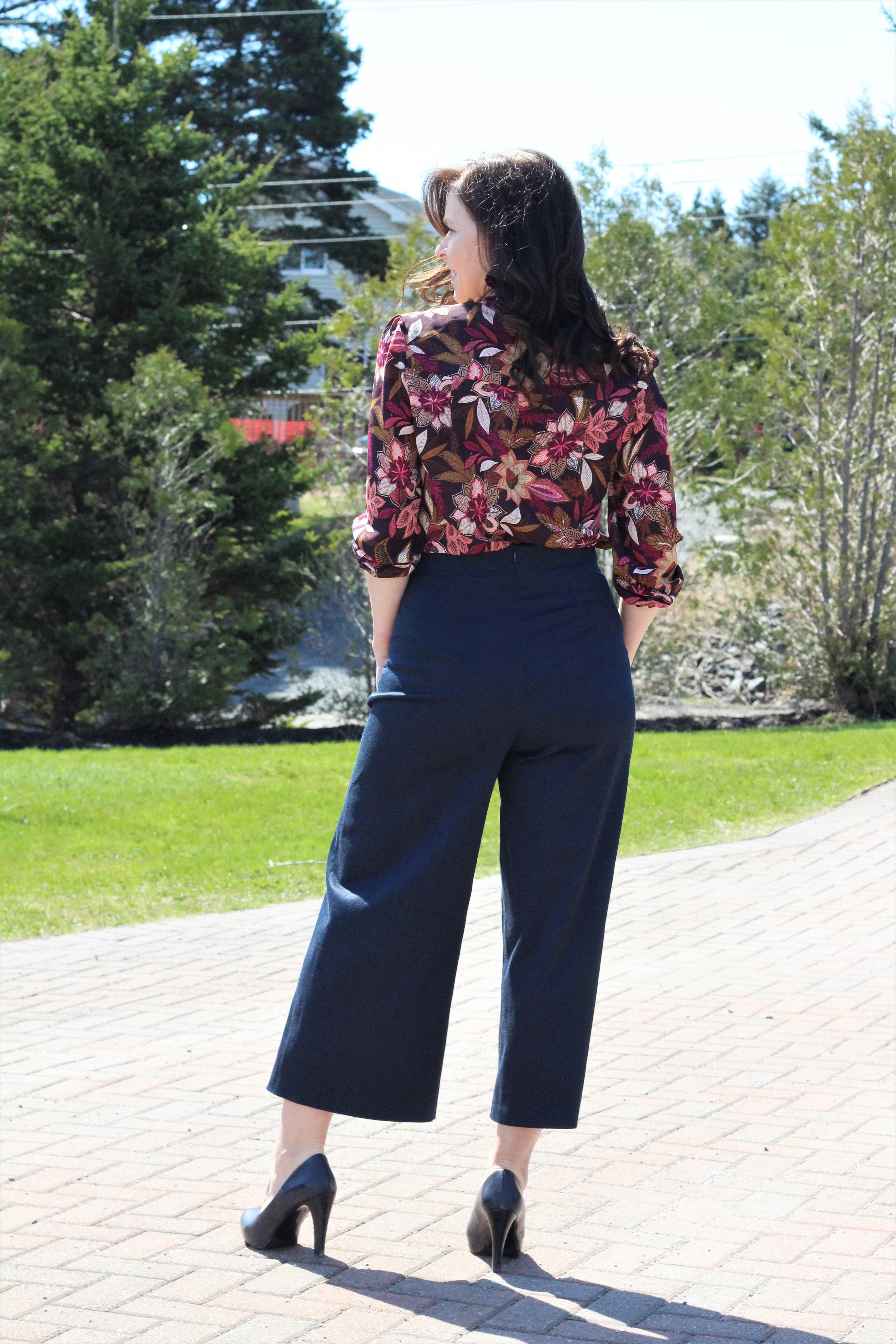 The back view. The pattern calls for an invisible zipper for the back which I love.
oh… the blouse! I'm so in love with this cropped pant that I almost forgot that I made the blouse as well. The pattern is out-of-print (sorry) Vogue 9204. This pattern is one of those ones that often gets skipped over because of it's simplicity and really boring pattern cover. I had this poly print fabric in my stash and thought that it would make a good top for work. And it does. I made view B and added elastic to the sleeves so that when I push my sleeves up at work, they stay put.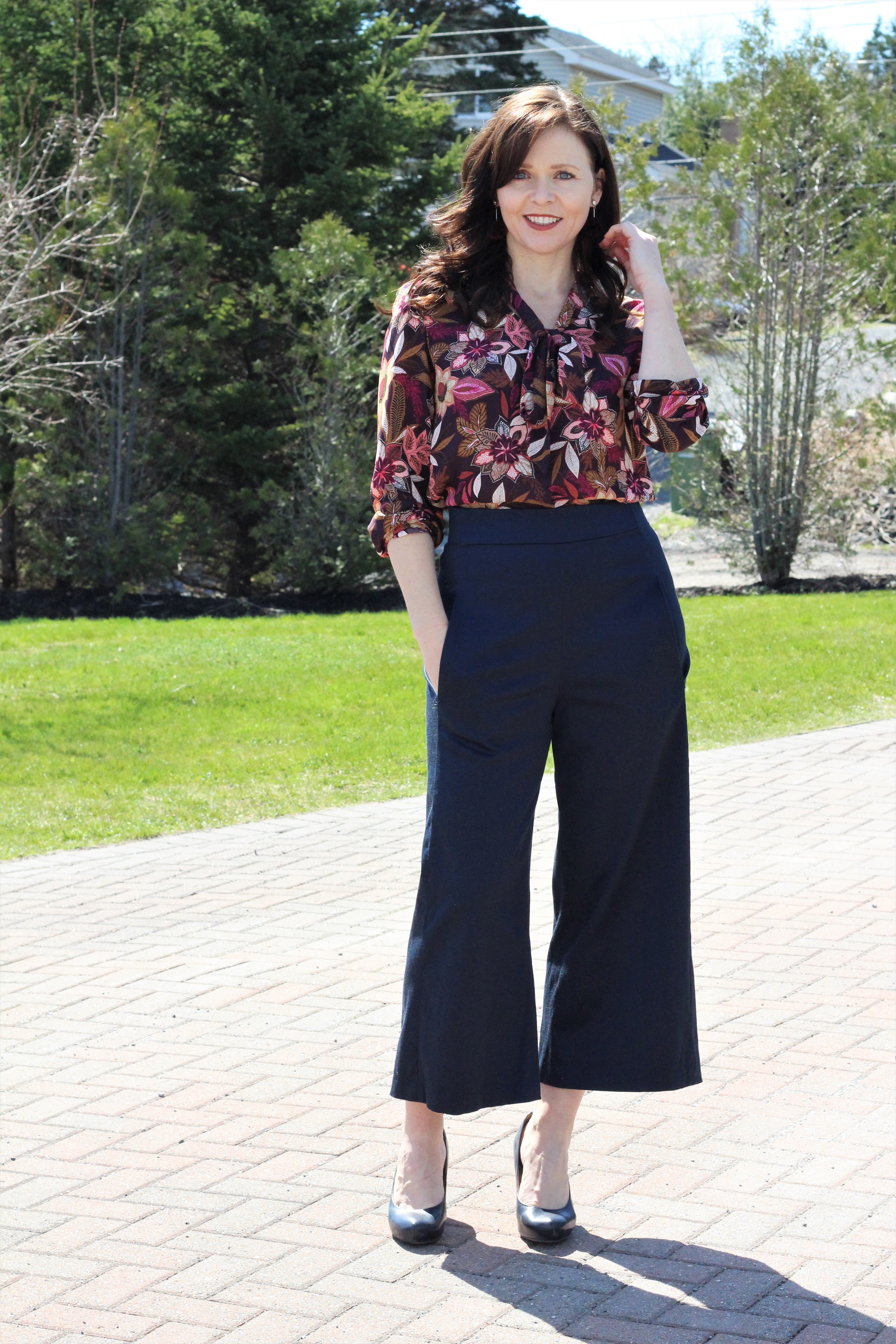 For someone who loves to make and wear dresses, I have made quite a few pairs of these cropped pants (and a couple pairs of Flint shorts too). I always said that I hated making and fitting pants but I guess that I was just using the wrong patterns. Just goes to show…don't give up on finding what works for you and your body. I'm finally getting the well rounded handmade closet that I've always wanted.
So what article of clothing are you trying to make but you just haven't found the right pattern for?