Do you mind playing catch…as in catch up …with me? I have lots of makes that have yet to be blogged and it's about time I get to it. Today I'll show you two jackets…same pattern.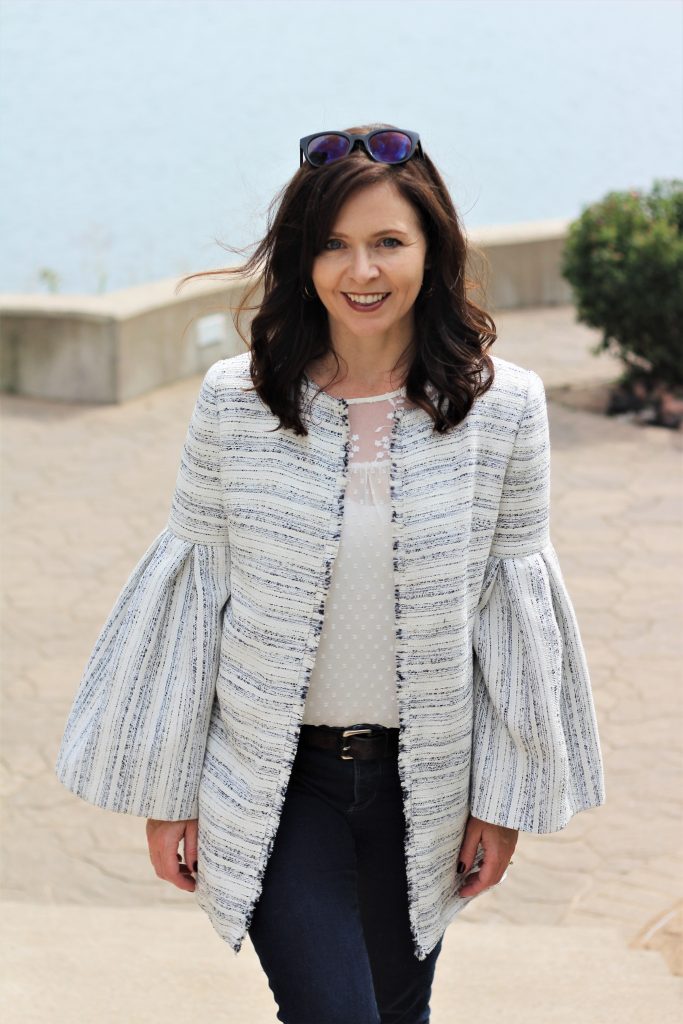 There are times that I just want the fabric to be the star and sometimes it's the pattern. In this case, I think that it's both.
In the case of these two jackets, the fabric came first…it was one of those "snap purchases". Who am I kidding? For me, the fabric almost always comes first. One touch and I snap it up. My first one feels like cotton with some other unknown fibers weaved in. I am always a fan of a blue/white combo and the irregular stripe pattern makes it perfection!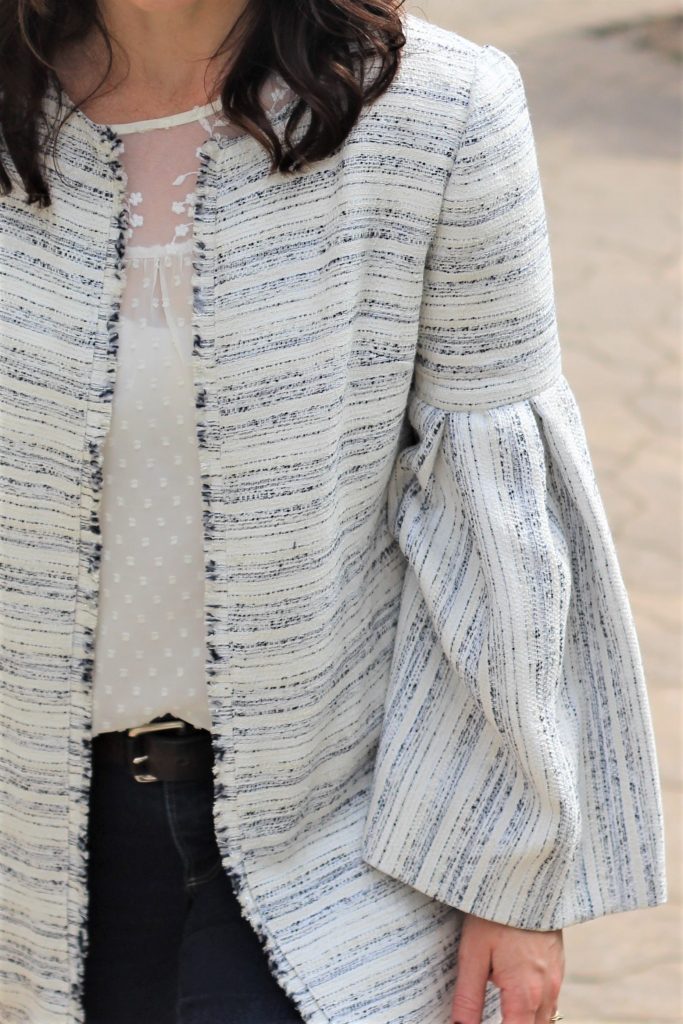 I used McCalls 7730 (view C). I have made this pattern twice now and love it as a statement piece. The sleeves are everything! That being said…be aware of the measurement of the bicep. I have a rather small bicep, so much so that I find many patterns to be too big in this area for me. BUT not this one. The bicep of this sleeve is very fitted on me…it's fine but there's not a lot of room.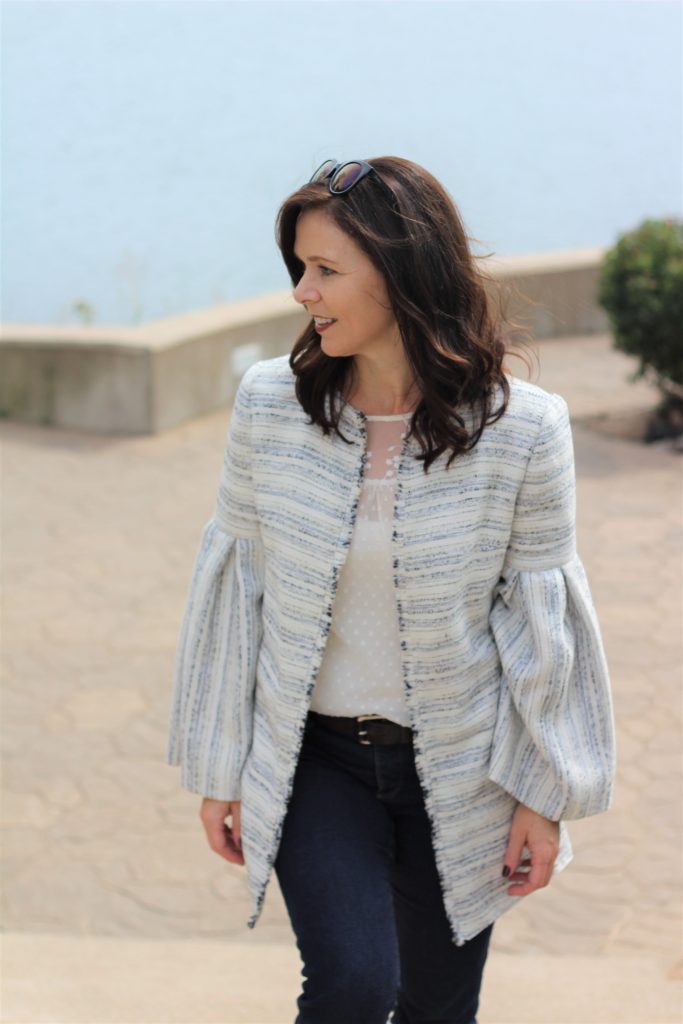 I loved the selvage edge of the fabric so much that I decided to use it as a design feature on the front edge of the open front of my jacket. I love the look!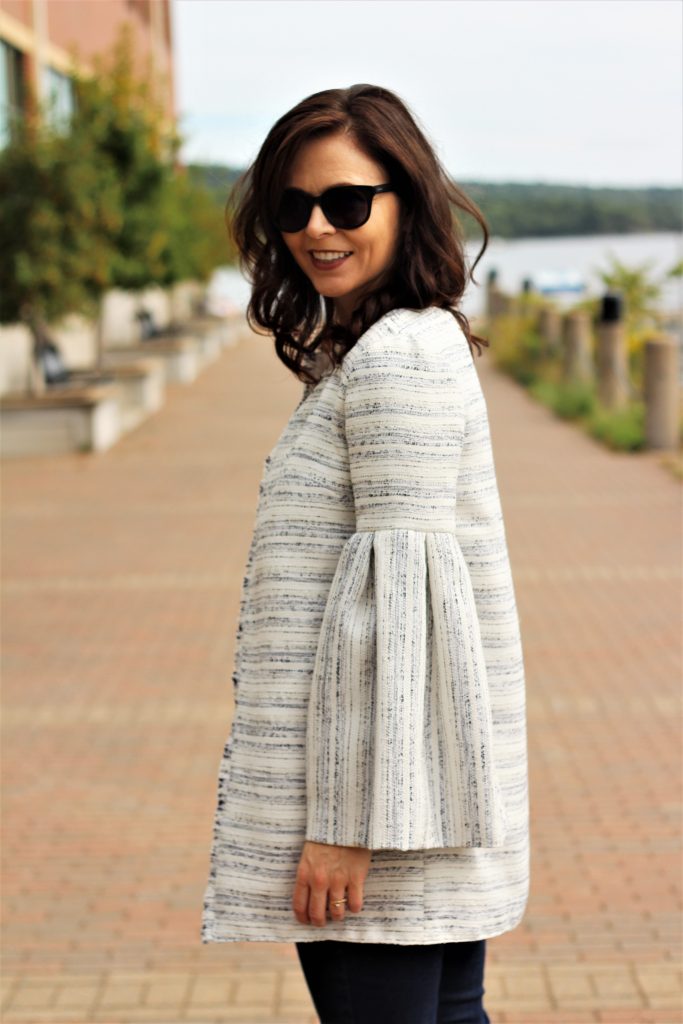 The blue and white jacket is perfect for spring/summer and my other version of this McCalls pattern was made for fall/winter. I had the quilted faux leather remnant in my stash and fortunately had enough for the sleeves. Why not make an already statement sleeve even more of a statement with a fabulous fabric!?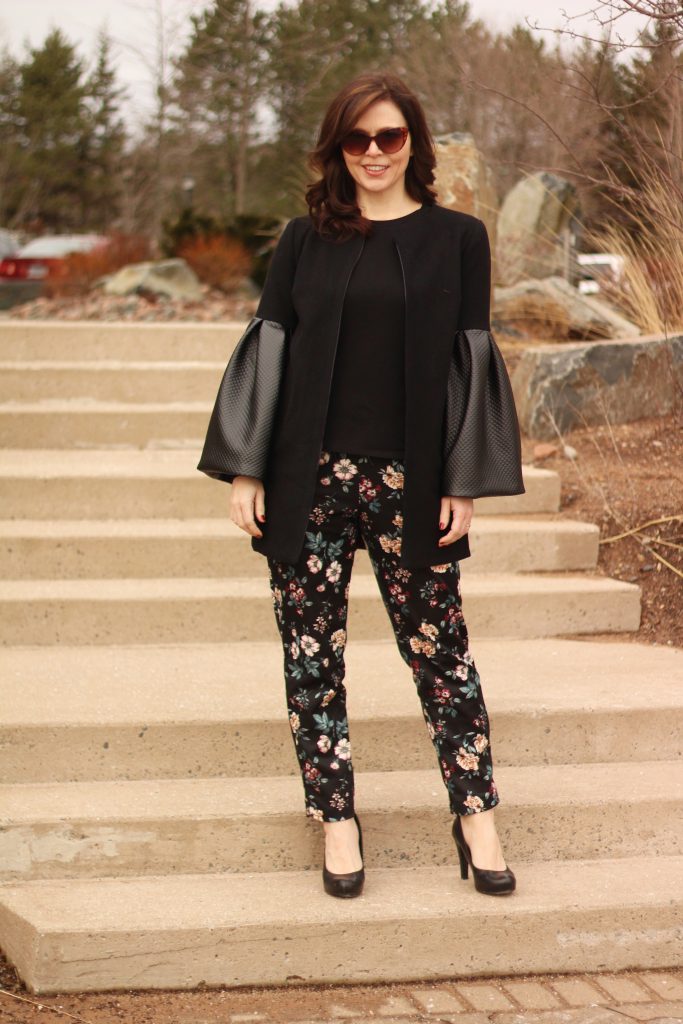 The faux leather is stiffer so of course makes the sleeves really bell out. It's a lot of sleeve but I love it.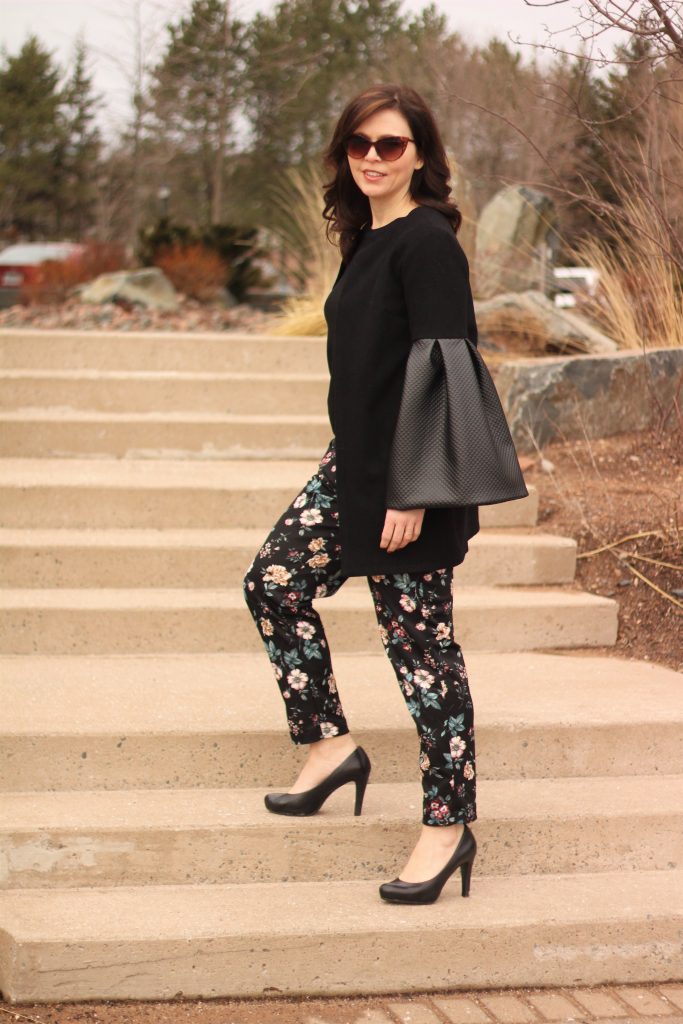 Because this jacket is an open front, it is really only good for milder days but I did line it with a satin flannel lining for a little added warmth.
Both of these jackets get worn a lot. Telling me that more should be made.  The pattern only takes 2.3 m of fabric for me so I have plenty of other options in my stash for more of this one!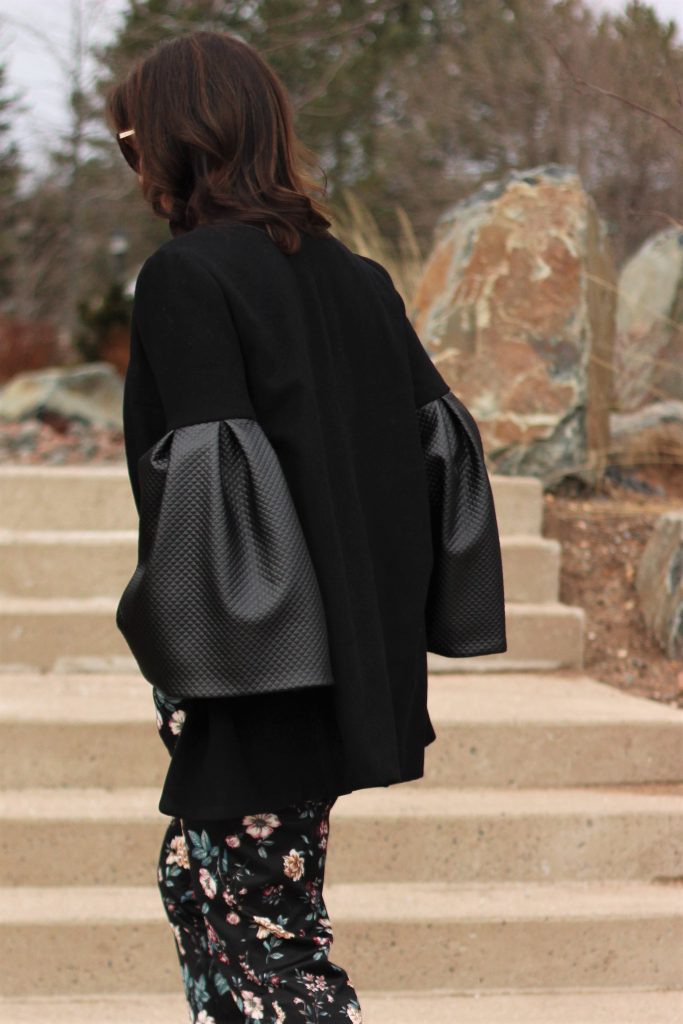 I don't really want my blog to be a place where I bring up the current Covid19 crisis all the time but I also don't want to completely ignore it either….so I ask… How are you coping? Are you sewing lots or are you like me and finding yourself in a bit of a rut? I've sewn some masks but found it very hard on my mental health and so I am taking a break. I hope you are giving yourself an break, sewing what keeps you happy…or not at all. That's fine too.
Totally fine.
Stay safe.