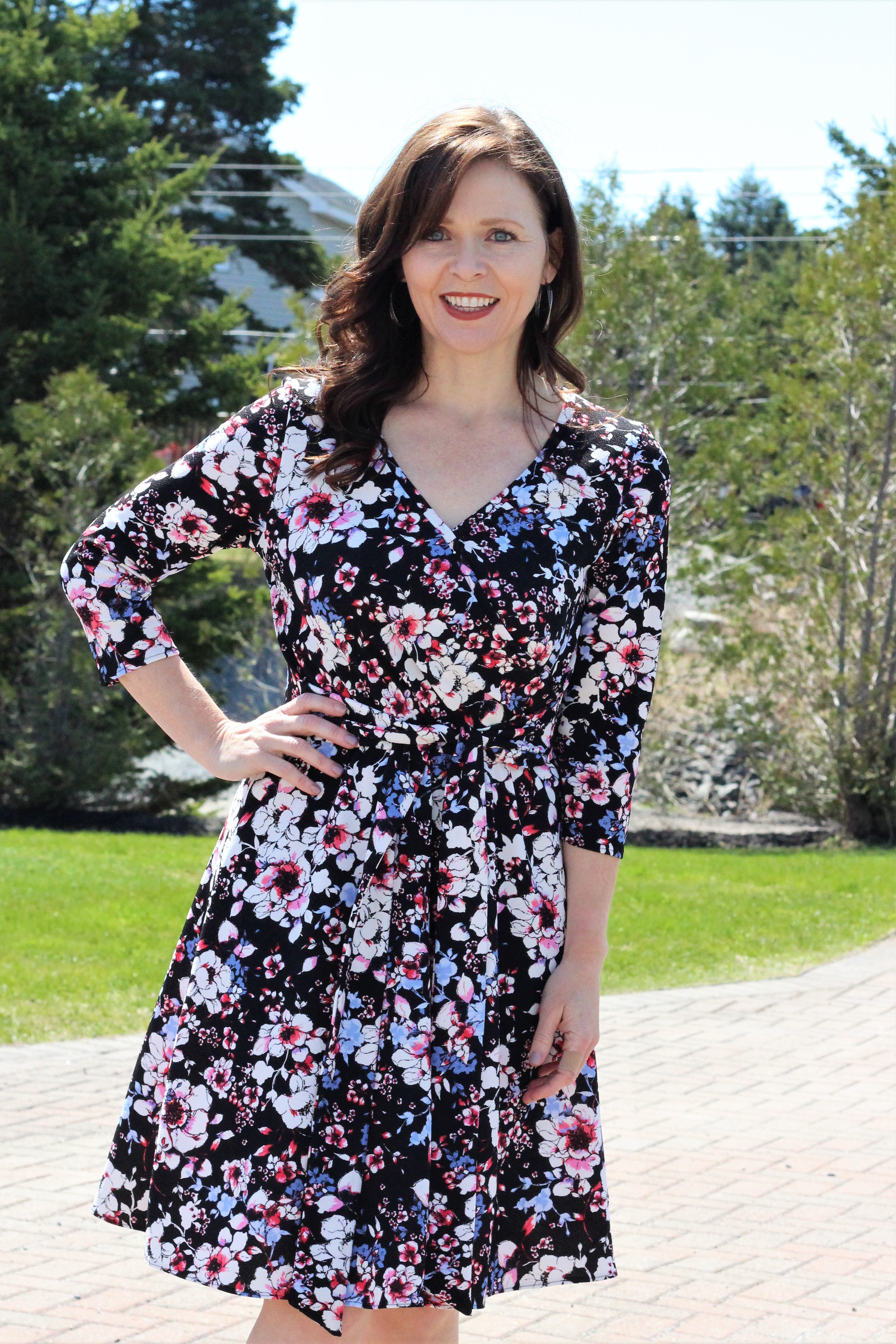 I have a lot of patterns…a lot! Even after a heavy purge, I have roughly 300 of them. Ugh. During that purge, I came across this little gem of a pattern. Newlook 6301. A mock wrap, pull on dress with lots of sleeve and skirt options.
I am not usually a fan of the wrap dress for obvious reasons… they are usually too low in the front and fly open at the lightest of breezes. This mock wrap is perfect for me because I have none of those issues with it.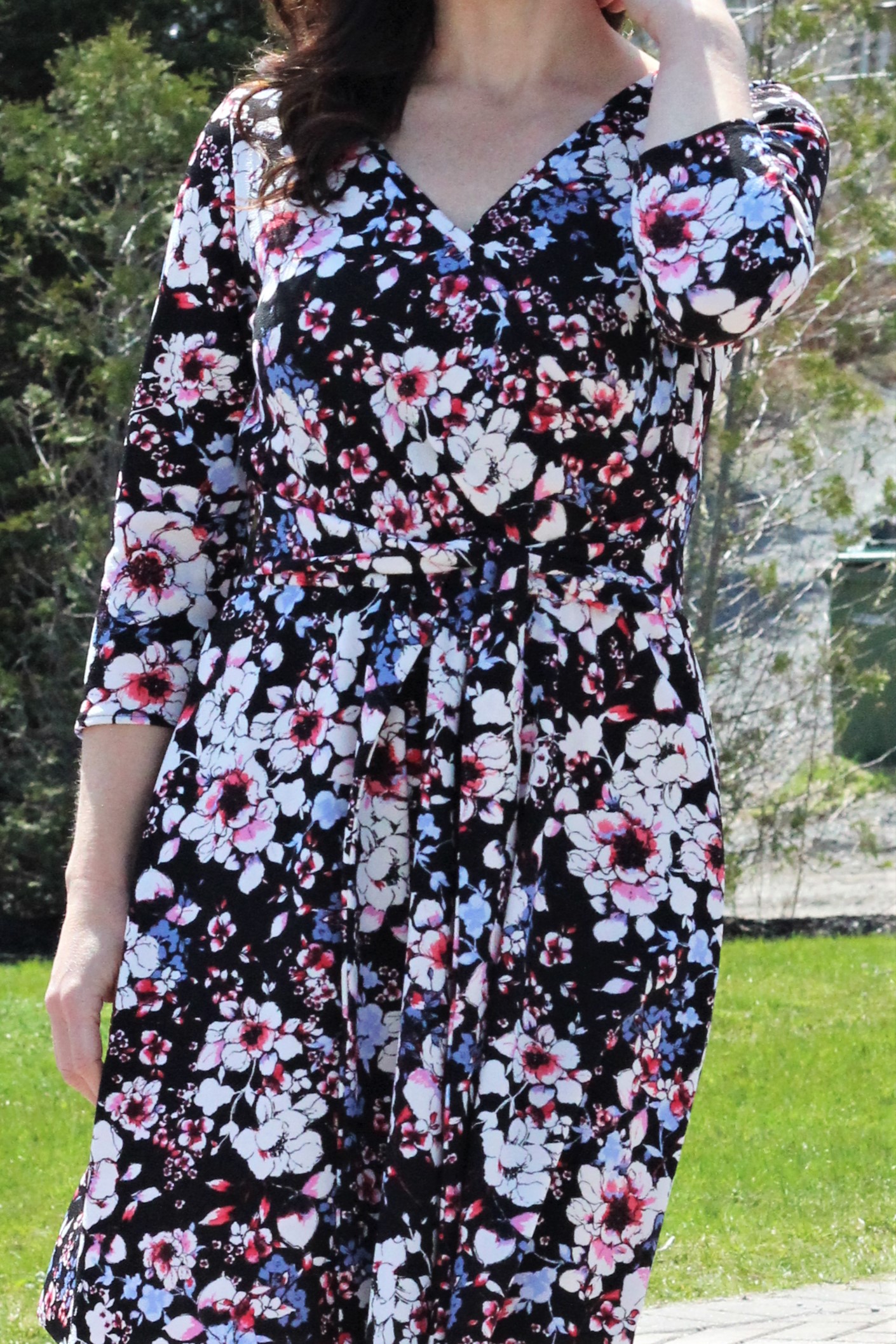 The fabric is a Liverpool knit from Fabricville and is perfect for a work dress, easy to care for and the floral pattern is great for hiding little hair color or lightener splatters that happen. Not to mention, this dress is so comfortable! It checks all the boxes for a great work dress.
I have plans to make this a few more times. It went together so quickly and easily, which I needed to help me get back into sewing. I really like that this pattern uses a binding on the neckline. It helps to keep it snug against my body…no gaping with this one! The only thing I would change next time is the length. I find it a little too short for me and I barely rolled the hem over at all.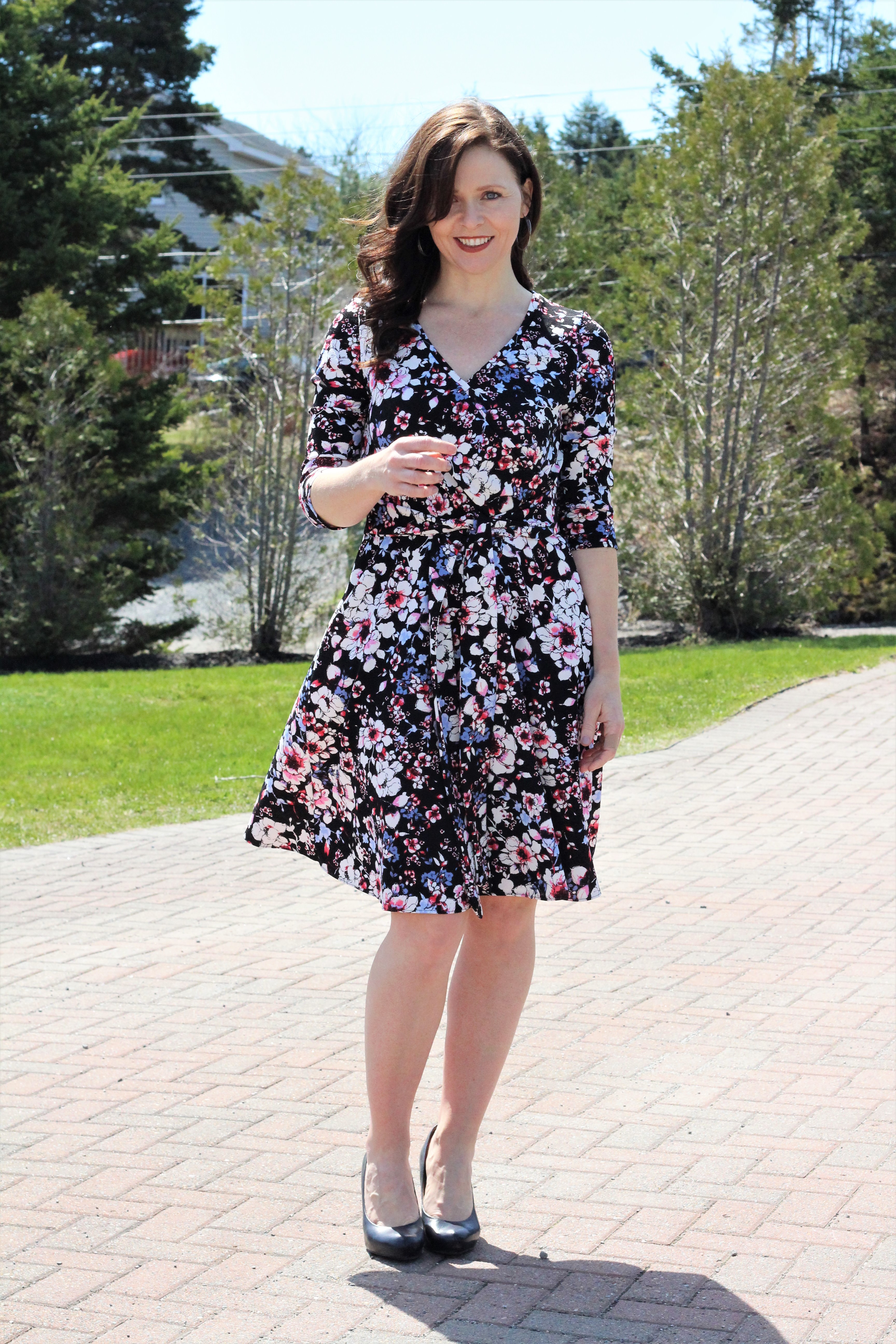 Sometimes I can't believe how much I used to fear sewing a knit fabric. Sewing knits are great once you get a few projects made to dispel those fears! Are you sewing knits yet?