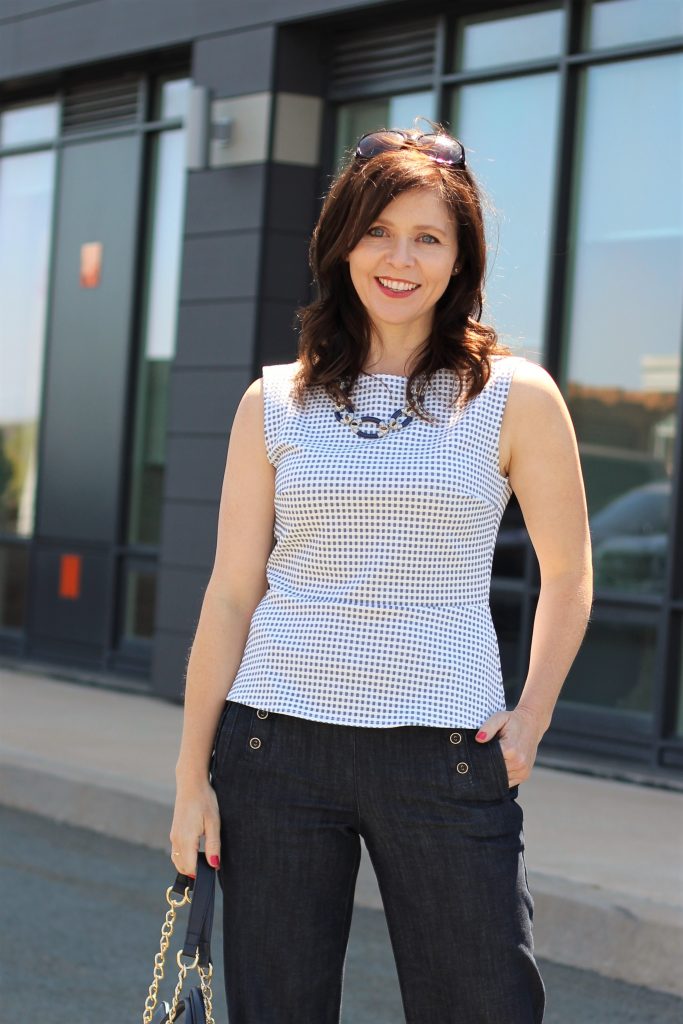 Sometimes the simplest of  patterns are the little gems in my wardrobe that shine the brightest. This little knit top is Burda 6567 by Simplicity. I made the sleeveless version with what I would call a "flat peplum". It's not bulky on the hip and still adds some detail to an otherwise simple top.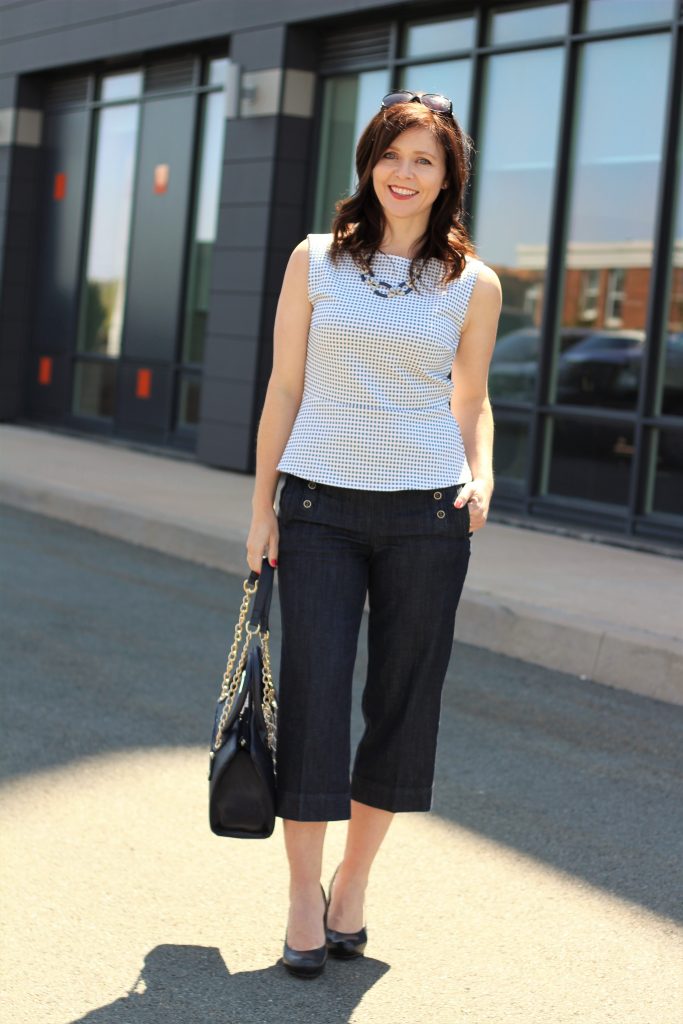 I had barely a meter of this medium to heavy weight gingham knit and it was plenty to make this top. A great stash or scrap buster! I love that it calls for a knit as well….so comfortable.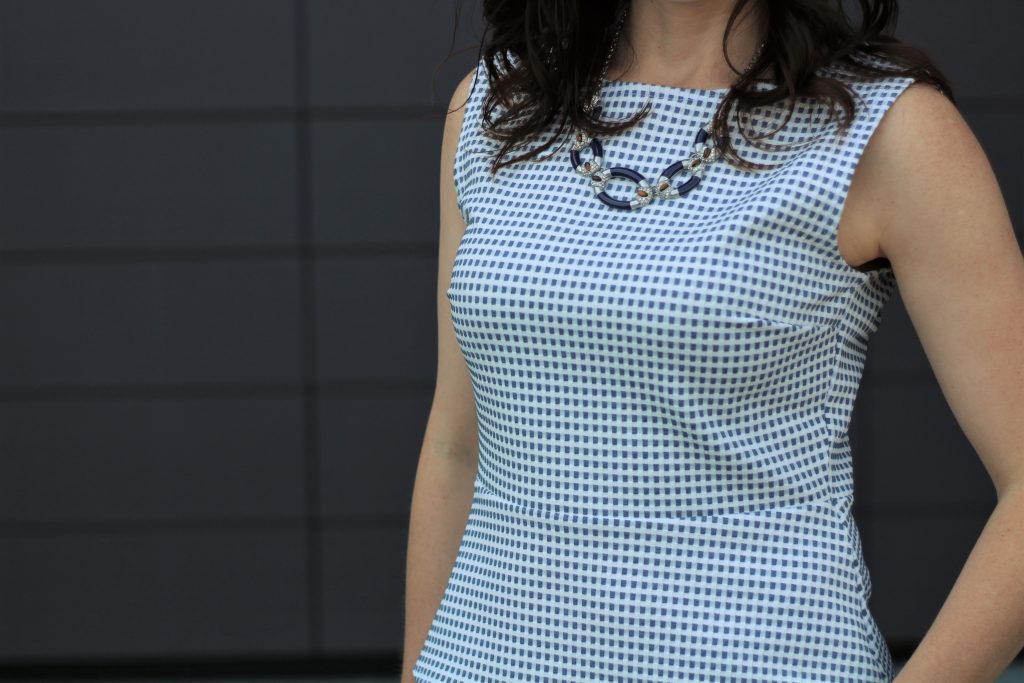 I omitted the facings and opted instead to turn and hem all edges with my coverstitch.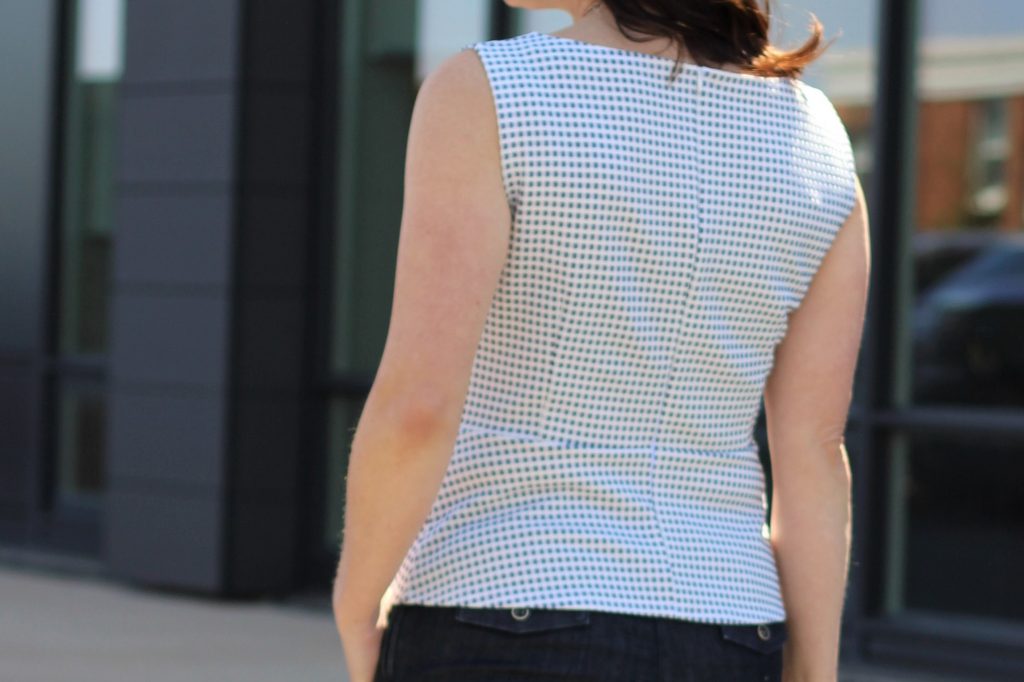 It has a back zipper, which you might be able to omit, if your fabric had enough stretch in it. I put an invisible zip in mine. I probably should have attempted to do a better job at pattern matching…oh well.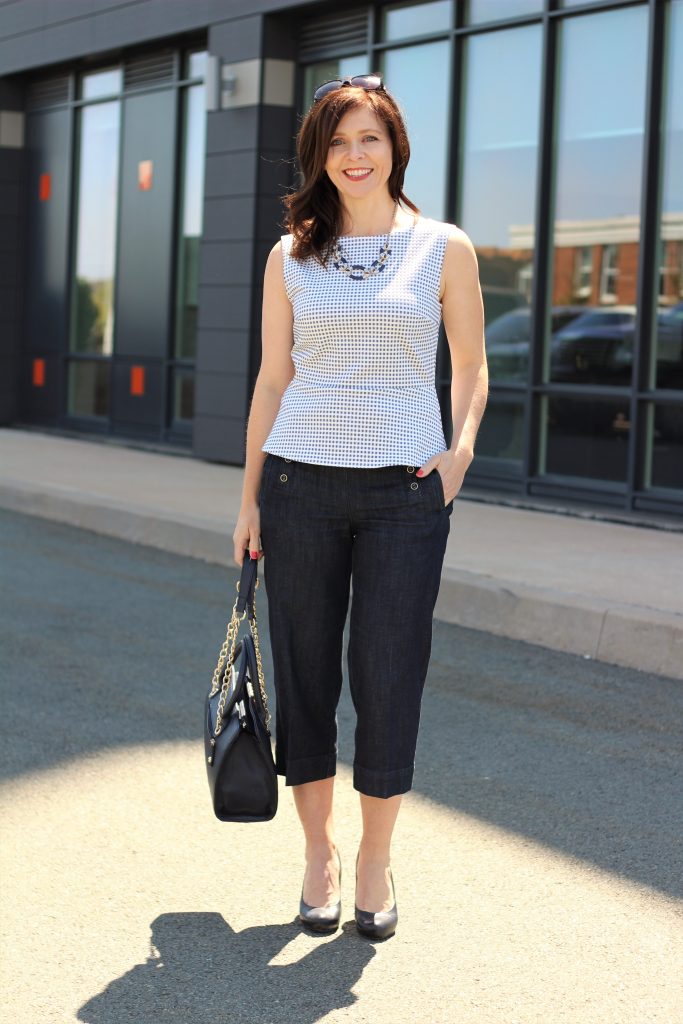 There's not too much to say about this one….just a cute and practical addition to my closet. I think I could use a few more of these!