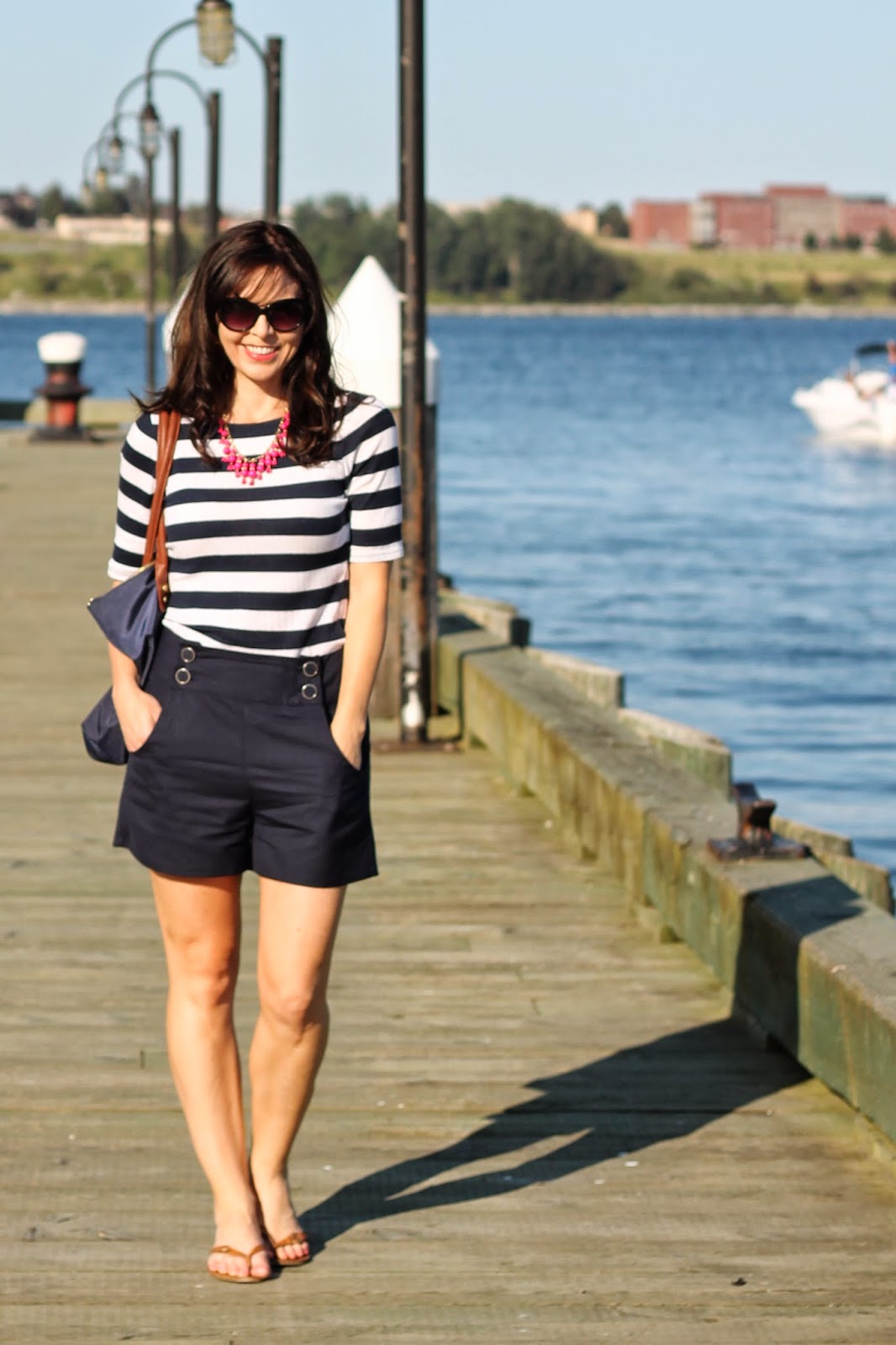 Shorts!! After attempting to wear my last me-made pair, I decided that it was time I made these beauties. I love them! But then again…what's not to love about sailor shorts! I'm also pretty sure that
Zoe
would like these too!
I used Kwik Sew 3854. I knew that I wanted this pattern the moment I laid eyes on it! With no fly zip to contend with and those cute pockets I was quite excited to make these.  While I do love them… I have to say that I made them too big. Just a little. They are pretty good right out of the dryer but stretch a bit after wear and I feel as though I am pushing my tummy out to keep them up to my waist. Relaxed, they sit down on my hips more and look very saggy in the butt. Completely losing the high waist look I was going for. Yup, gonna need to make some alterations to these.
My review:
Pattern: Kwik Sew 3854
Fabric Used:
A poly twill that I had left over from my
Charlie Jumpsuit
. I used buttons that I salvaged from and old skirt. Mine were larger so I only used two.
Instructions: I first have to say that I like Kwik Sew patterns…especially the nice white thick paper they use. The shorts went together quickly and easily without any difficulty.
Changes I made:
 The only change I made to these was taking a bit of the volume out of the thigh area. I found that they "belled" out too much for me. They weren't as straight a cut as they look in the pattern picture.
*Just a note about the pockets in these shorts… they are kinda small. If I'm not careful when putting my phone in my pocket, it will slip right out and fall to the floor.  I love a good, deep, secure pocket and these just don't quite cut it for me.