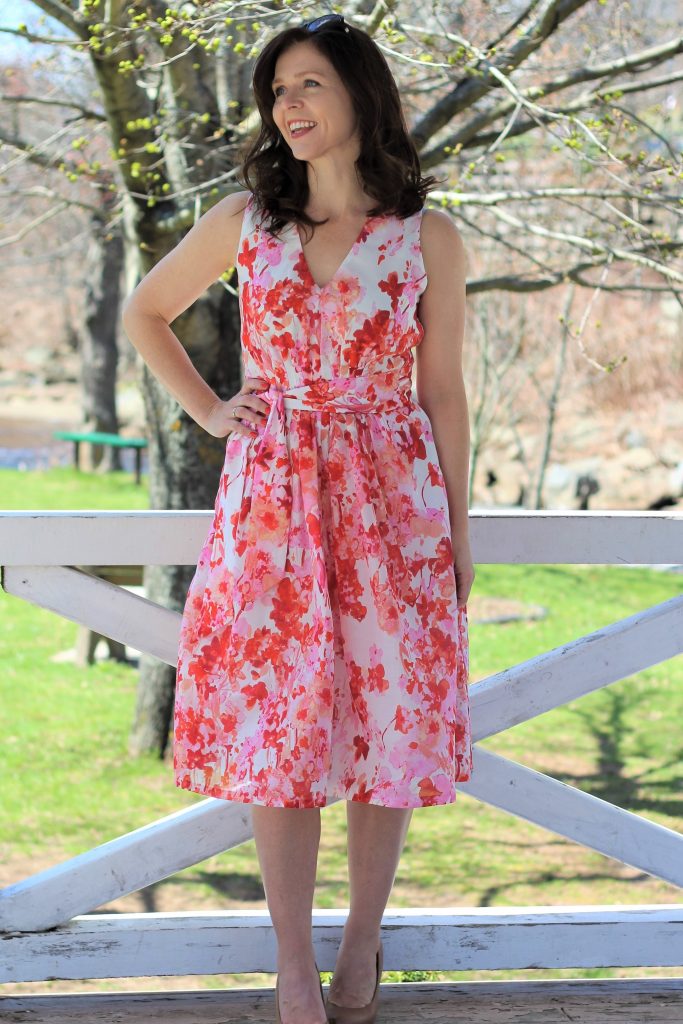 It's no secret that I love to sew and wear dresses…even though they can be impractical at times.  Should I feel bad about that? Yeah no…sewing is my hobby. I'll sew what I want. I'll wear what I want too.
oooo…that sounded sassy but someone recently made a snide comment about my "impractical" sewing that was not appreciated. Makes me sassy. Anyone else experience that?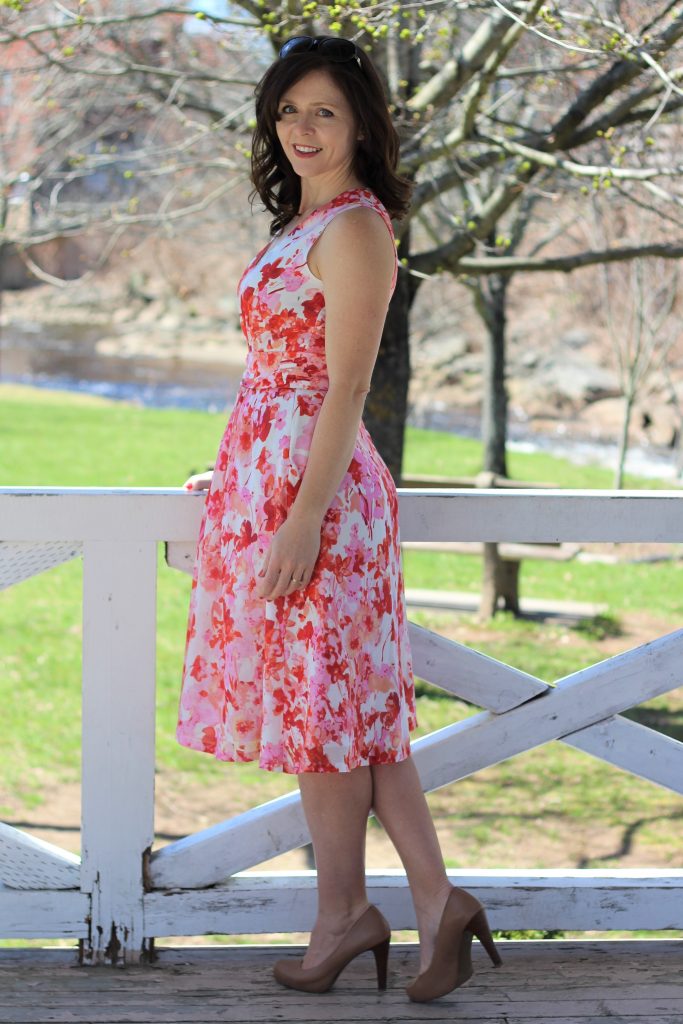 Also, when some people see what I sew, they often ask me…"Where do you wear all these dresses?" My standard answer is, "The grocery store." Then they usually ask…"Really?"
YUP.
Truth is, I do…. I wear them everywhere. Why not? If I make them, I may as well wear them.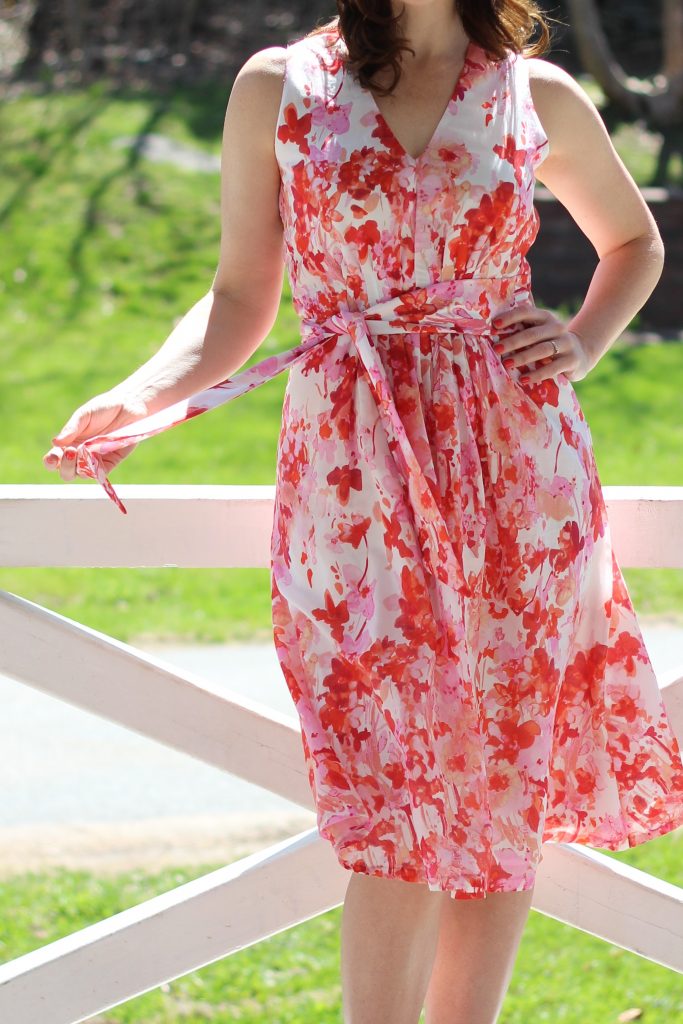 Ok…it's hard to stand on a soap box in these heels…. lets get to the dress. This pattern is from Vogue's new summer offerings (V1543) and it feels perfectly paired with this silk cotton from Fabricville.
The dress feels so feminine and luxurious. It is so light and I adore the watercolor floral design.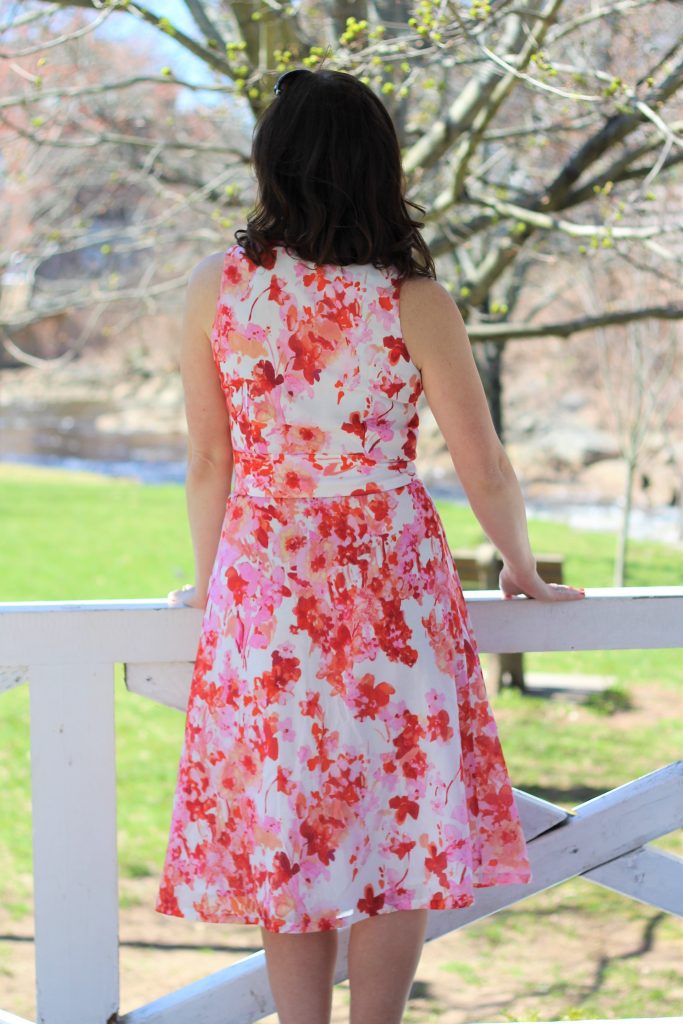 The front has sewn down pleats and the back is quite simple. It has a self belt and side invisible zip. Here is the line drawing…quite simple but so effective in a lightweight fabric.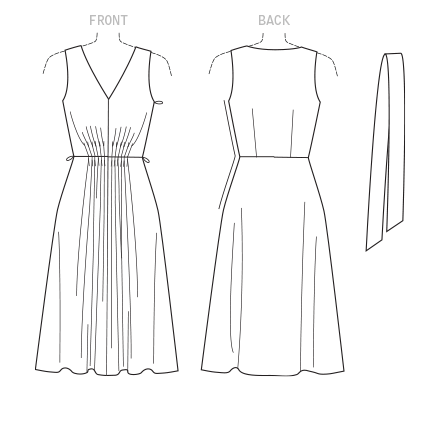 Tip for ya: This pattern calls for a light or sheer fabric so be sure to stabilize the seam allowances before putting your zip in.
The fit was great for me and I didn't have to add any length.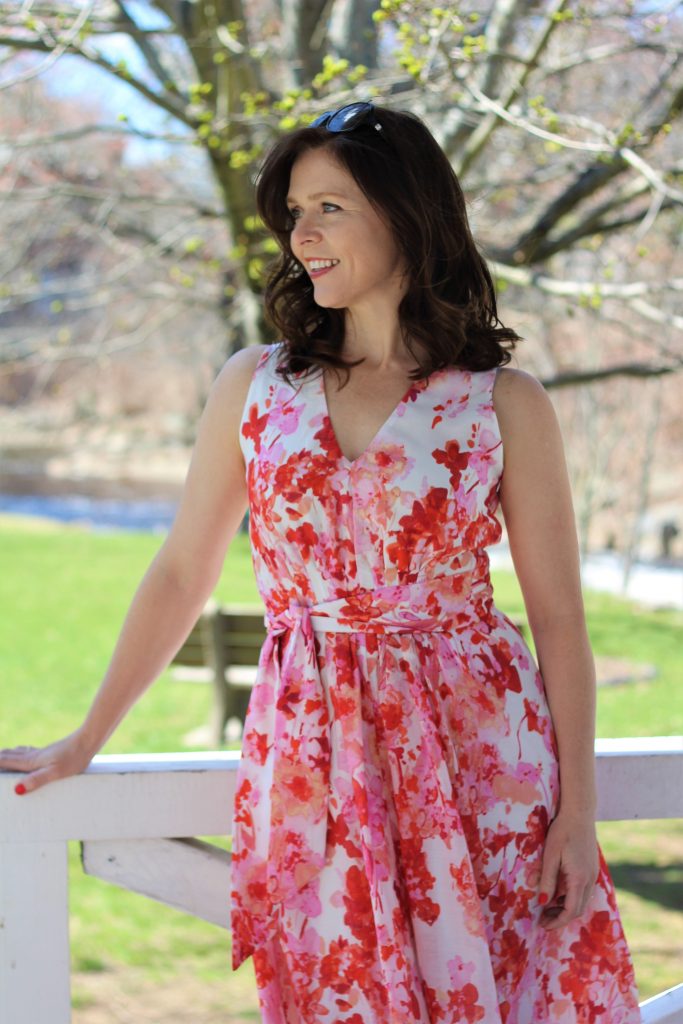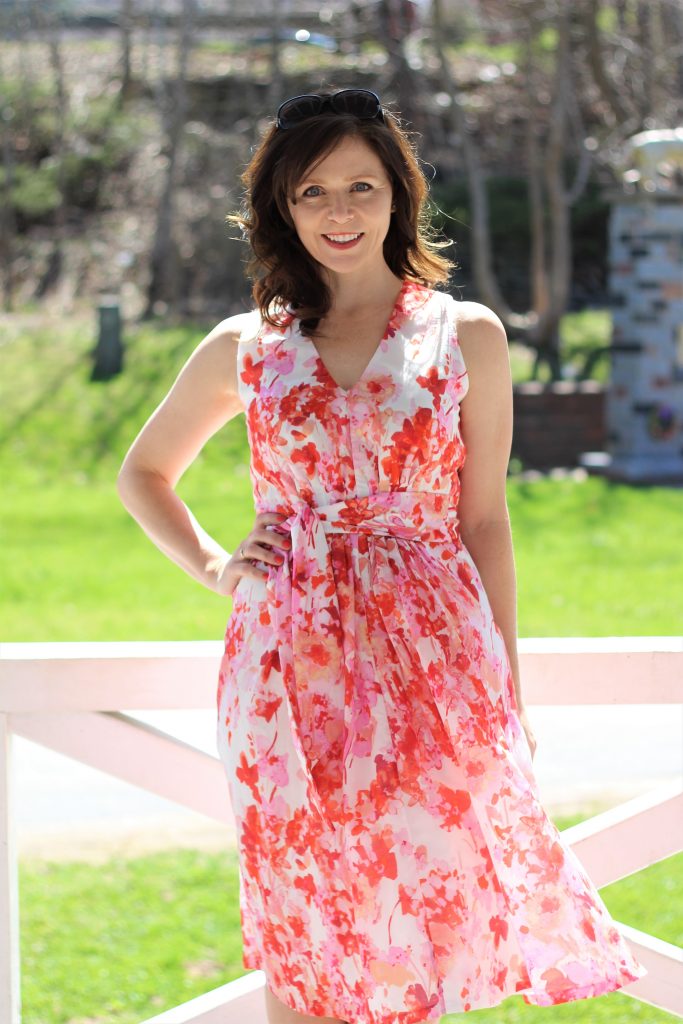 I will wear this dress lots over the summer…my mom always told be that it is better to be overdressed than under. I seem to have that lesson nailed down!