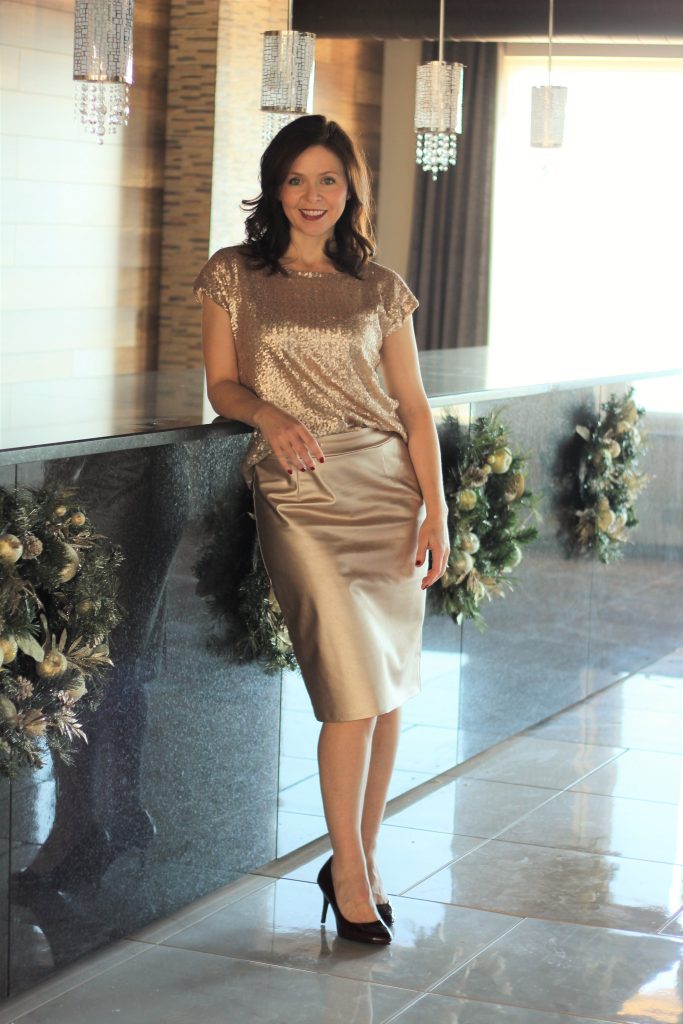 Happy New Year! It's hard to believe that 2017 is here… I love a fresh start and new beginnings. And a new outfit to ring in the New Year seemed like the appropriate and fun thing to do. And why not dress yourself like a glass of bubbly too!?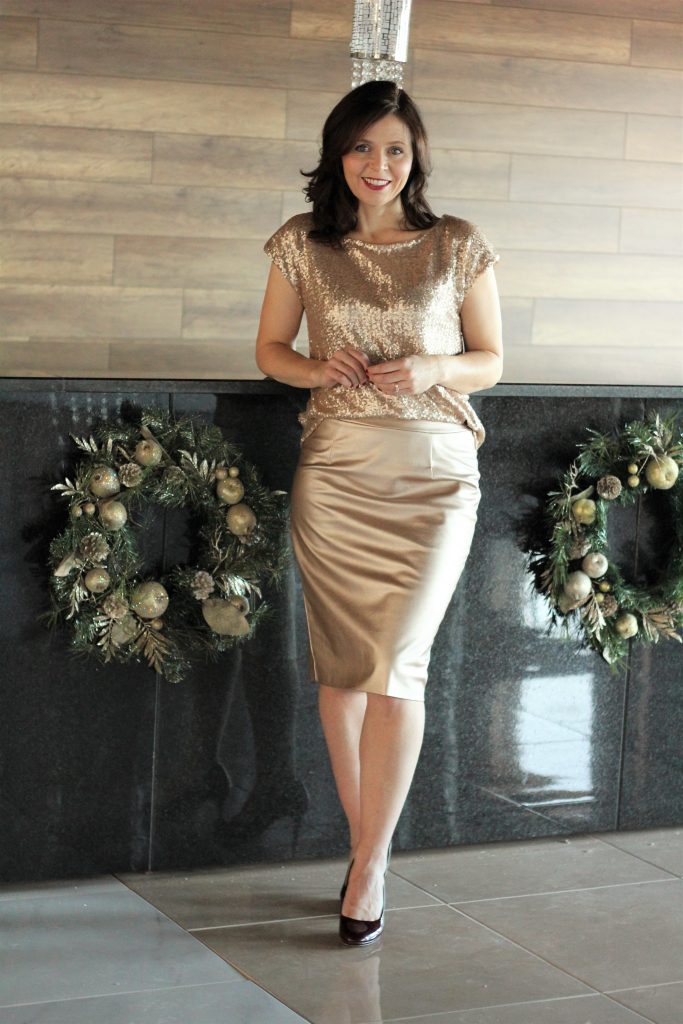 It all started with the skirt fabric… a shiny champagne…almost gold…colored faux leather. It is super soft and has a teensy bit of stretch. I chose Newlook 6107 because I had made it before and knew the fit. I'm not super thrilled with this fit in the faux leather but it is just another reminder that different fabrics don't always respond the same way when made in the same pattern.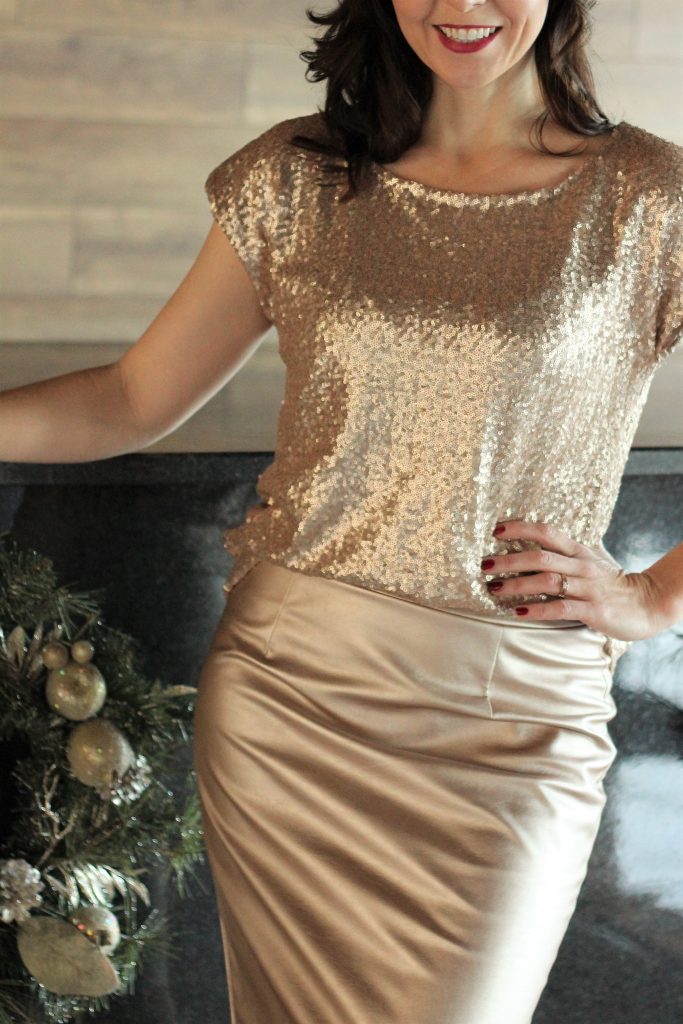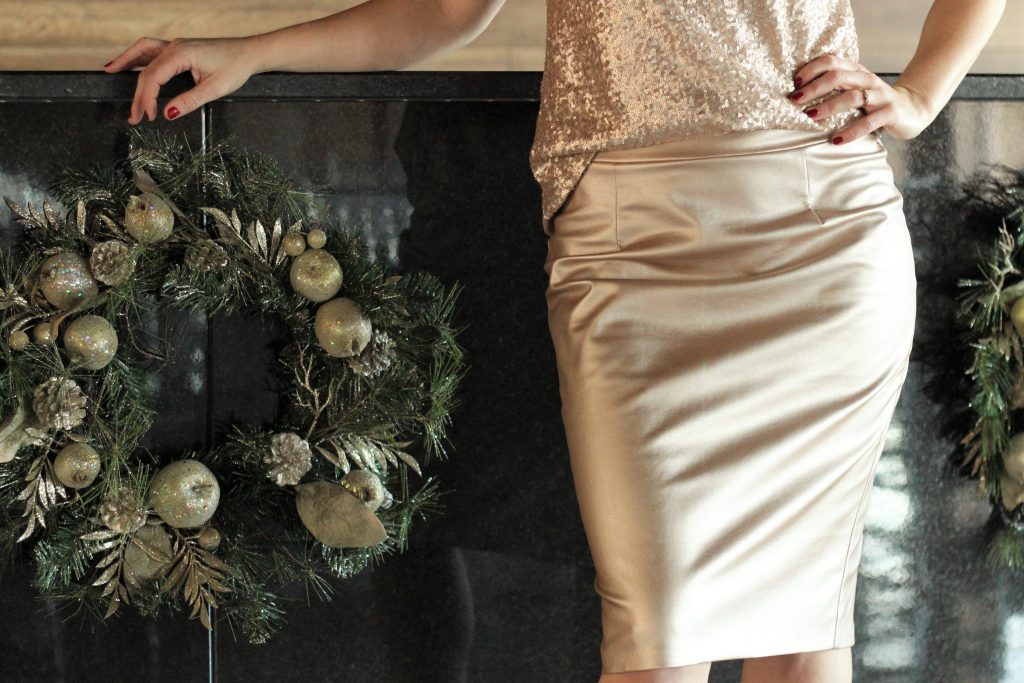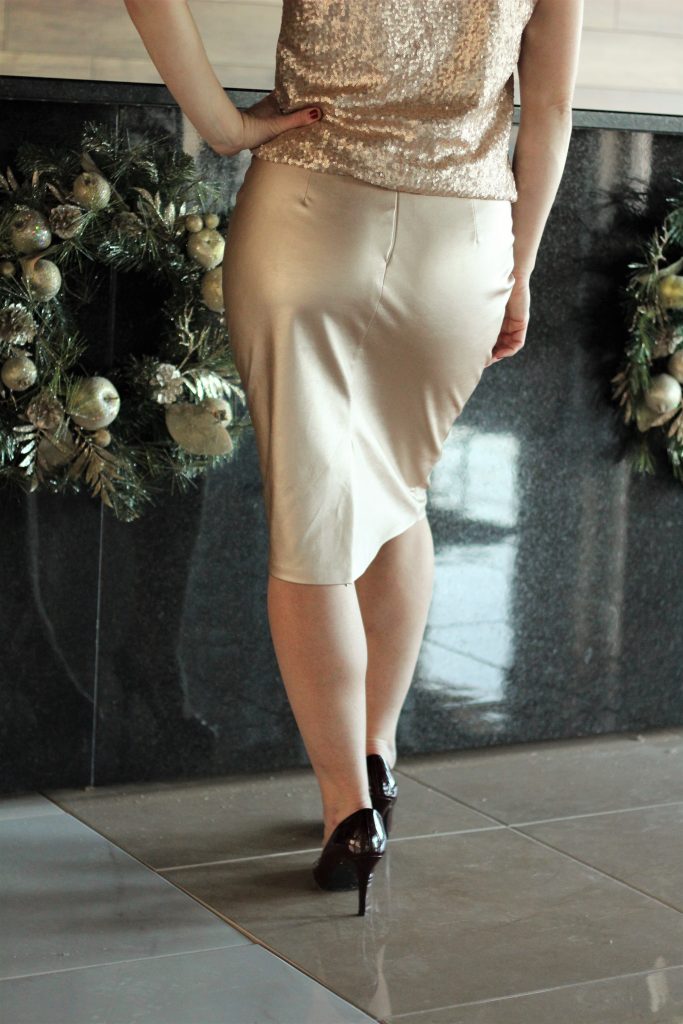 For the top I found this sequined fabric in the exact color match and even though it was a bit more expensive, I knew that I wouldn't need to buy much if I used Simplicity 1690. I lined it with a knit and had to pick stitch it down on the inside to keep it from rolling to the outside and showing. The stitch line can be seen in the pics…ugh. It was that or the lining showing….oh well.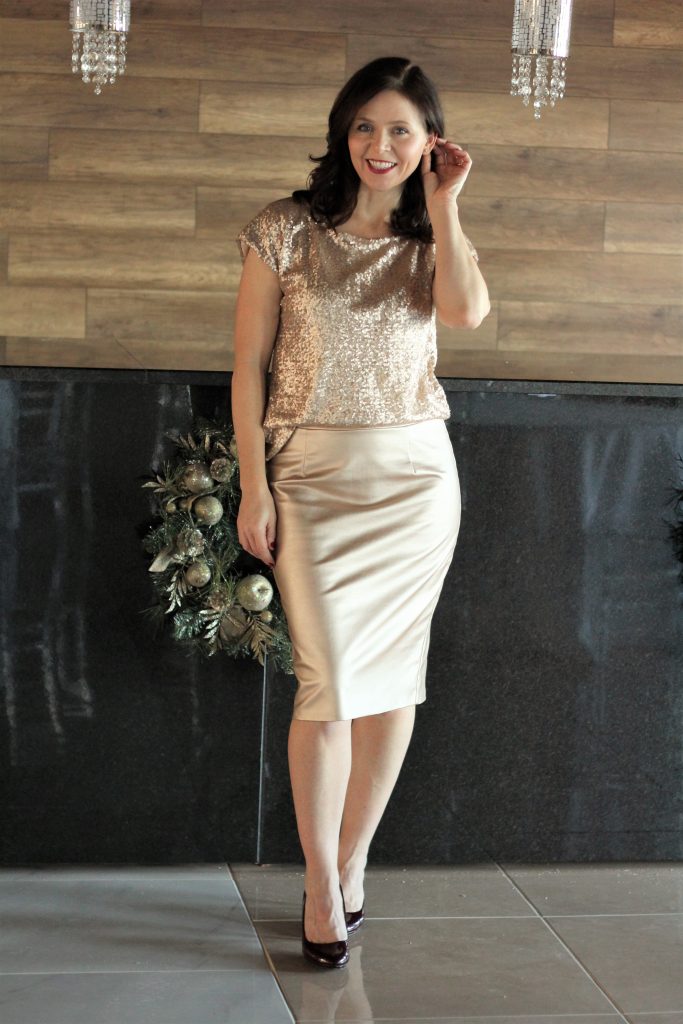 It would seem appropriate to share with you a long detailed list of resolutions for the coming year but to be honest the older I get the more I feel it isn't necessary. Not because there isn't a list!….. but because for me, it is more about an overall attitude and effort rather than a detailed list of goals.
Living life with an attitude of positiveness, hope and love.  Throwing in with it a dose of good old fashioned effort to do and be better.  I don't know what 2017 has in store but I think this will kinda cover it all. 🙂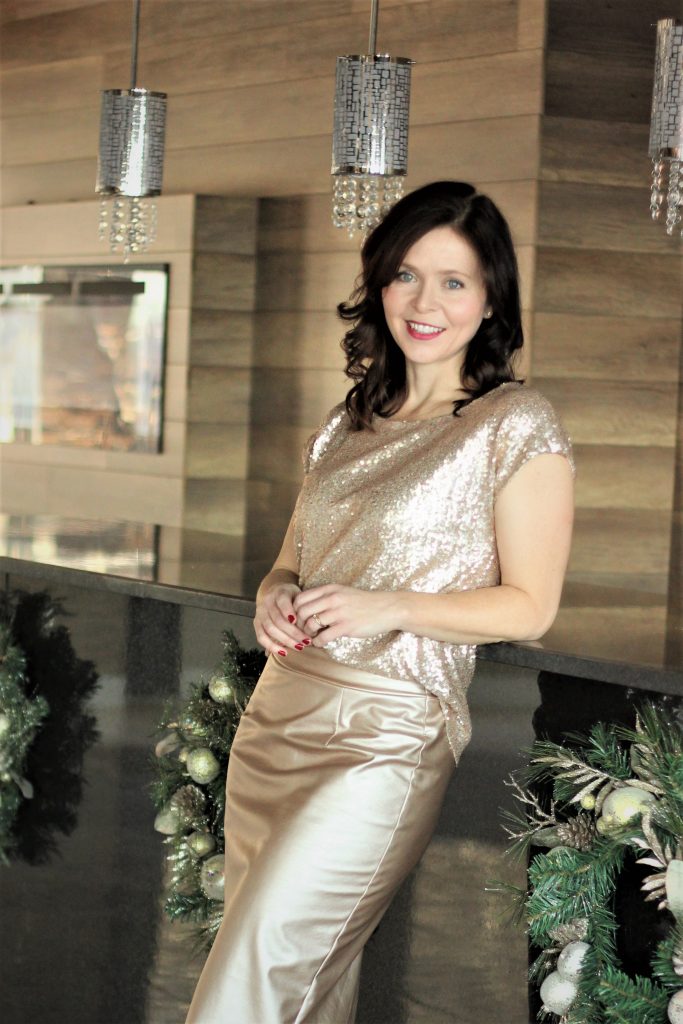 I want to thank all of you who keep coming back to see what I'm sewing. I am always so surprised that you do!! Blogging is a fun hobby that started out as a way for me to document my sewing and to keep me sewing on a regular basis but it has become so much more! I feel so blessed to share a passion for sewing with such a lovely and fun community both on and offline! Let's all keep sewing and encouraging others who want to sew as well! The more the merrier!!
I also want to thank my awesome fam for thinking that I am awesome! You guys are so encouraging and supportive that I am brought to tears. Thanks for patiently taking pictures, I don't think any of you hasn't endured this torture. Thank you Husband for not saying a single word about the size of my fabric stash or the condition of my sewing room but thank you for the abundance of words you have said…words of encouragement and praise. you da bestest.
2016 was a big year for us as a family and I can see the next year getting even bigger and better! Wahoo!