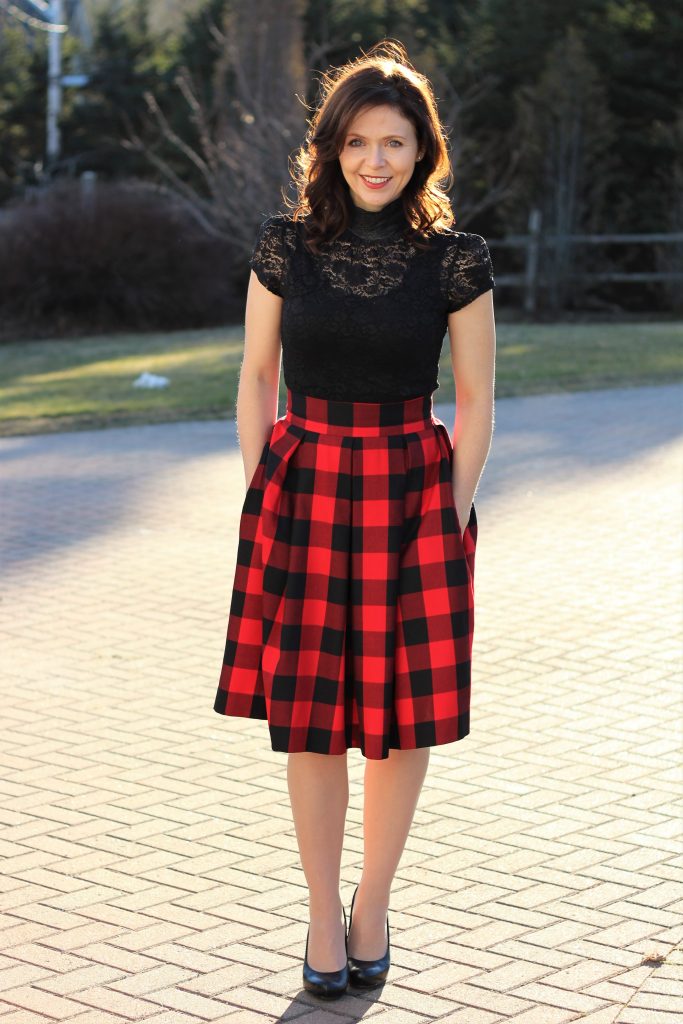 Merry Christmas everyone! Anyone else love the days between Christmas and New Years, like I do? They are my favorite!!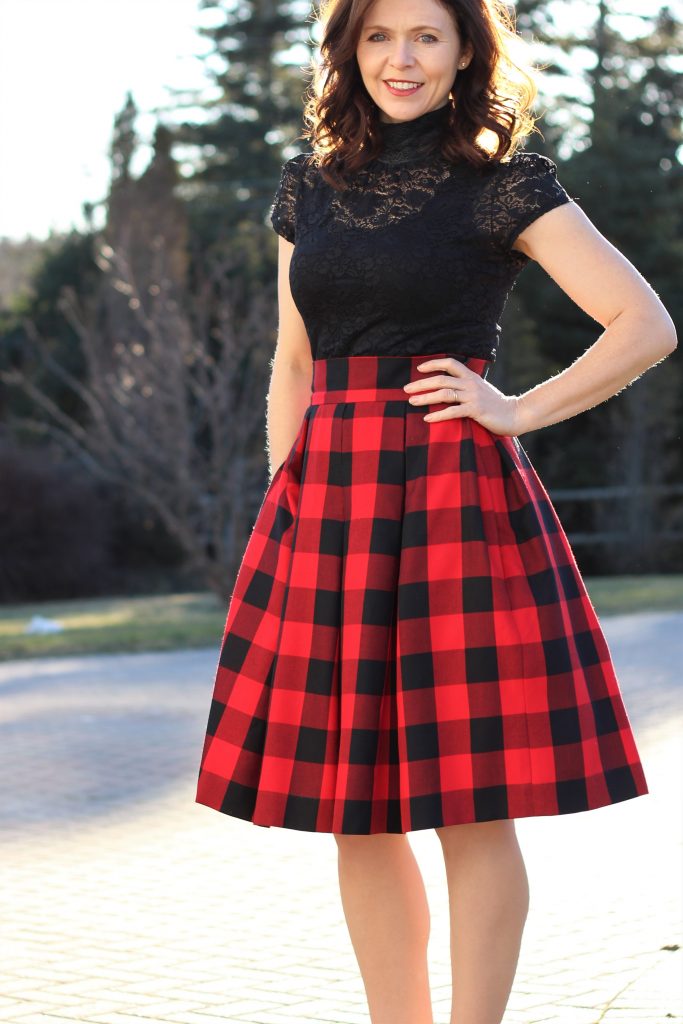 Some of you may remember the cheeky black and white skirt that I made a year ago…well I made another in this red and black Buffalo plaid. I even paired it with the same black lace top!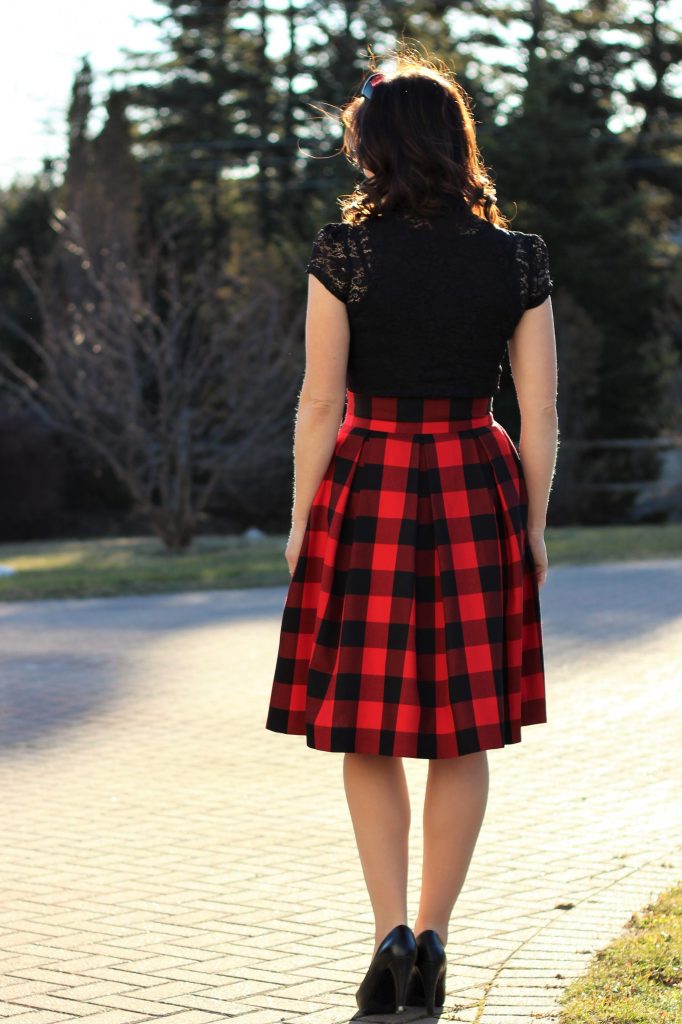 Again I used McCalls 6706, making my usual changes. I widened the waistband and added pockets. I widen the waistband by cutting it out lengthwise on the fold, which essentially doubles the width.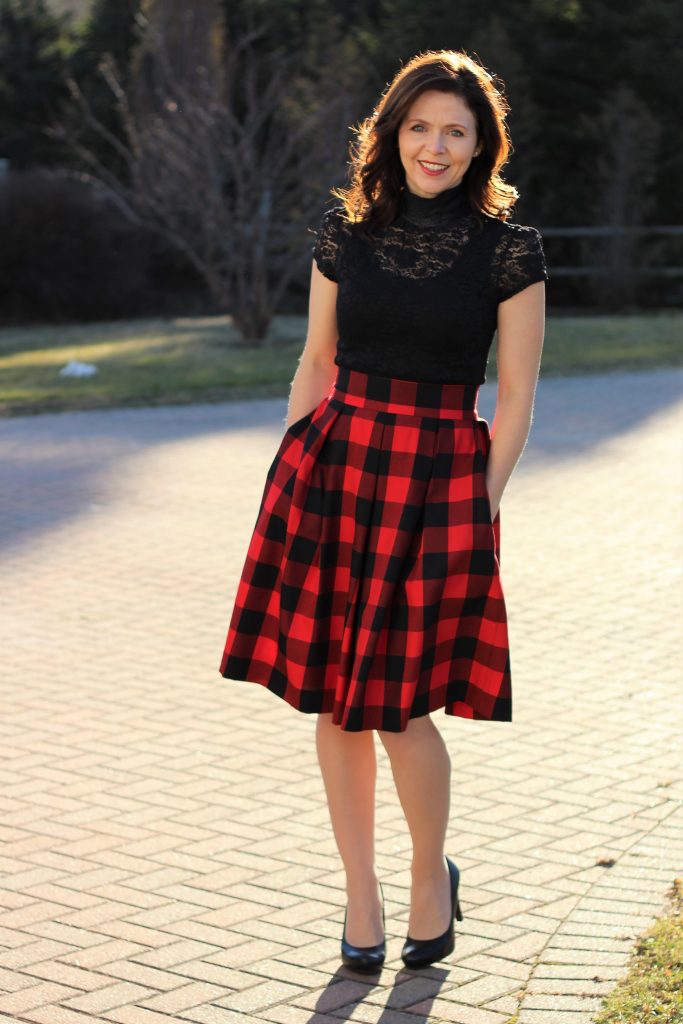 I love pockets in my skirts but this pattern doesn't have them….boo. It has a side zipper, so adding pockets can be tricky in that one side but it is not impossible. And when I'm not lazy, I put them in both sides. Here is a great YouTube tutorial that will take you through it step by step.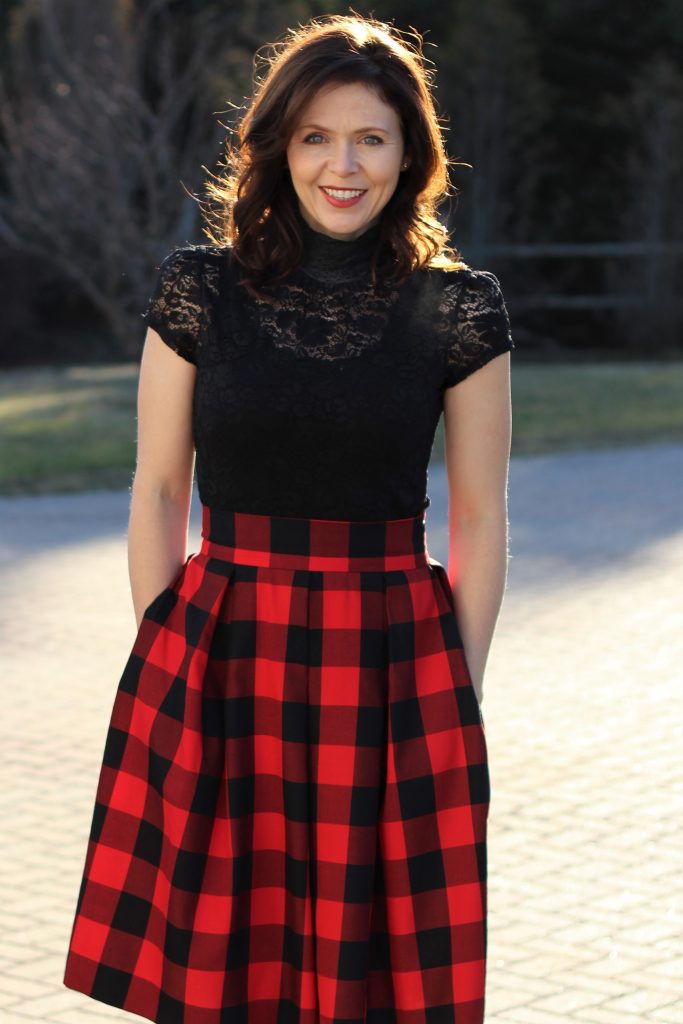 I bought this fabric at Fabricville, and you may think that it is a flannel at first but it is actually a nice polyester/viscose tartan suiting.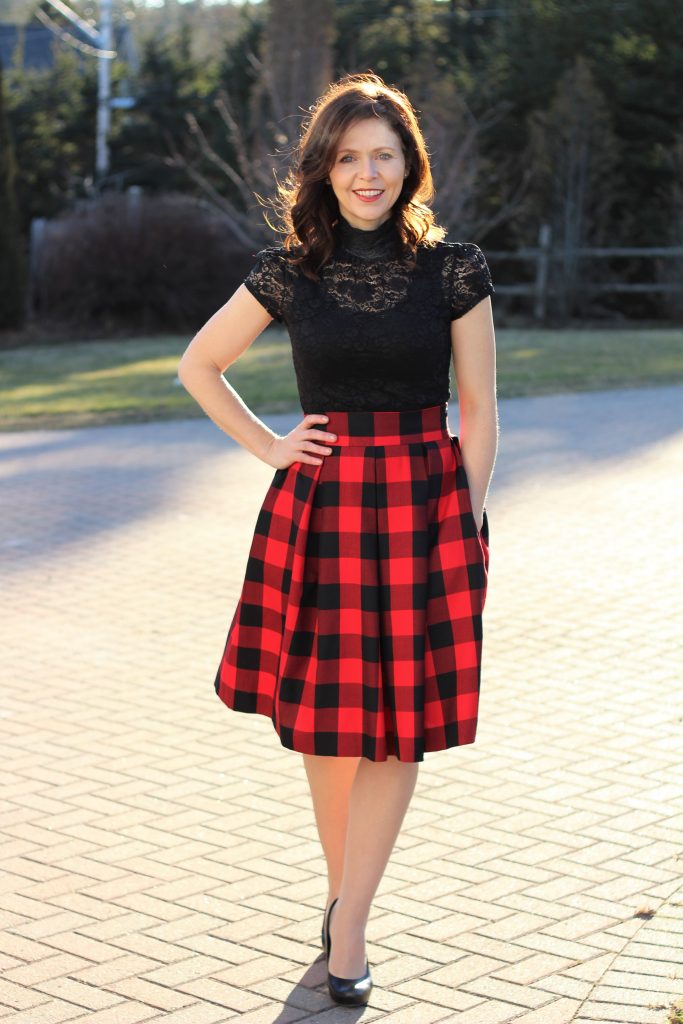 I know that I am repeating myself by giving this pattern such high praise but it is truly is a winner in my wardrobe. I love the silhouette, it allows any fabric to shine and I can make a gorgeous full skirt with a mere 1.5 meters!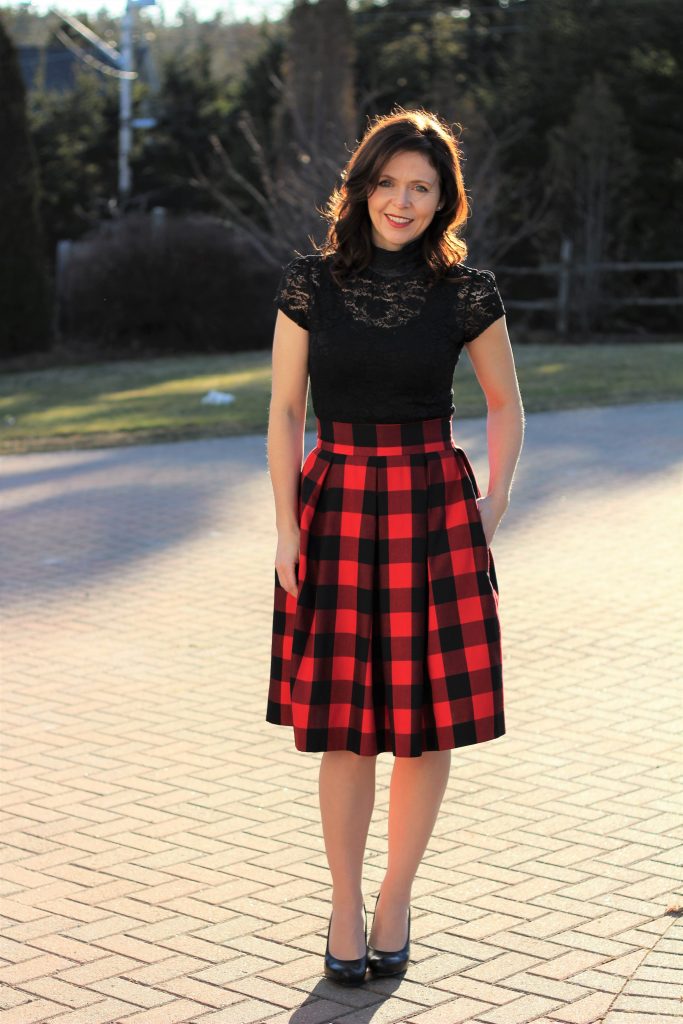 This was my Christmas Eve outfit and husband loved it. I added a chunky pearl necklace that night for a bit more glamour. It's fun to dress up for the holidays and now I just need to finish up my New Years outfit!