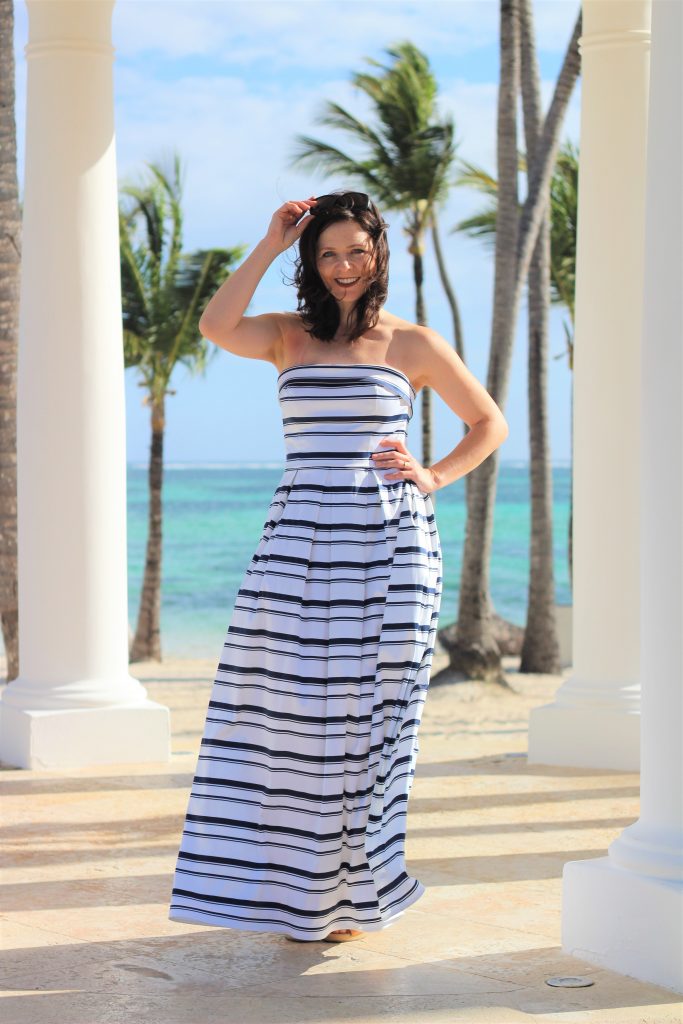 Greetings from Punta Cana! Well not really…this was a few weeks ago and going from 32 degrees Celsius to minus stupid degrees Celsius is just so cruel! I know I shouldn't complain….I just miss that glorious weather!
And wearing dresses everyday… if I can wear a dress everyday…without tights…I am in my element. It's the kind of element that justifies my desire to make dress after dress….after dress! I may have a problem….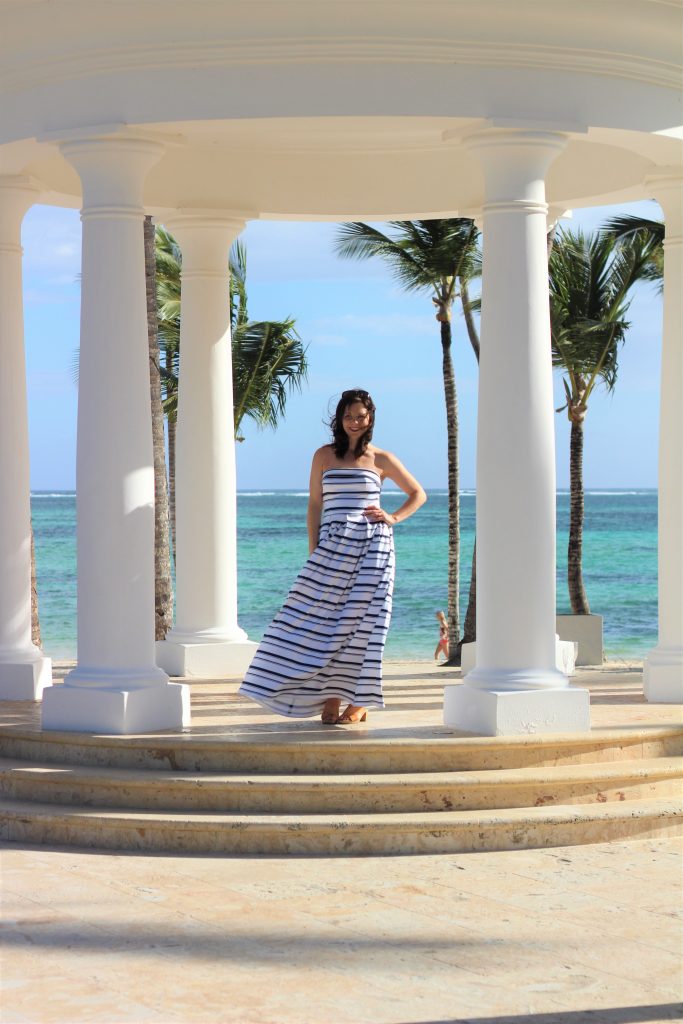 It's no secret that I love navy and white stripes, so when I saw this stretch sateen, I snapped it up, immediately knowing that I would make a strapless maxi dress. I searched though my pattern stash (aka my Pattern Stash Pinterest board) to find something that would work. Of course I couldn't quite find what I was looking for in one pattern so a pattern mash-up was necessary.
I started with the bodice of Simplicity 1690. I loved the seaming, although, I wasn't thrilled with the idea of matching the stripes on the princess seams. I committed anyway and to my surprise it went smoother that I anticipated. Whew! The bodice is lined and though doesn't call for boning, I added some to the side and back seams for support. After wearing it, I think it needs a waist stay added as well. I knew this as I was sewing it but ran out of time.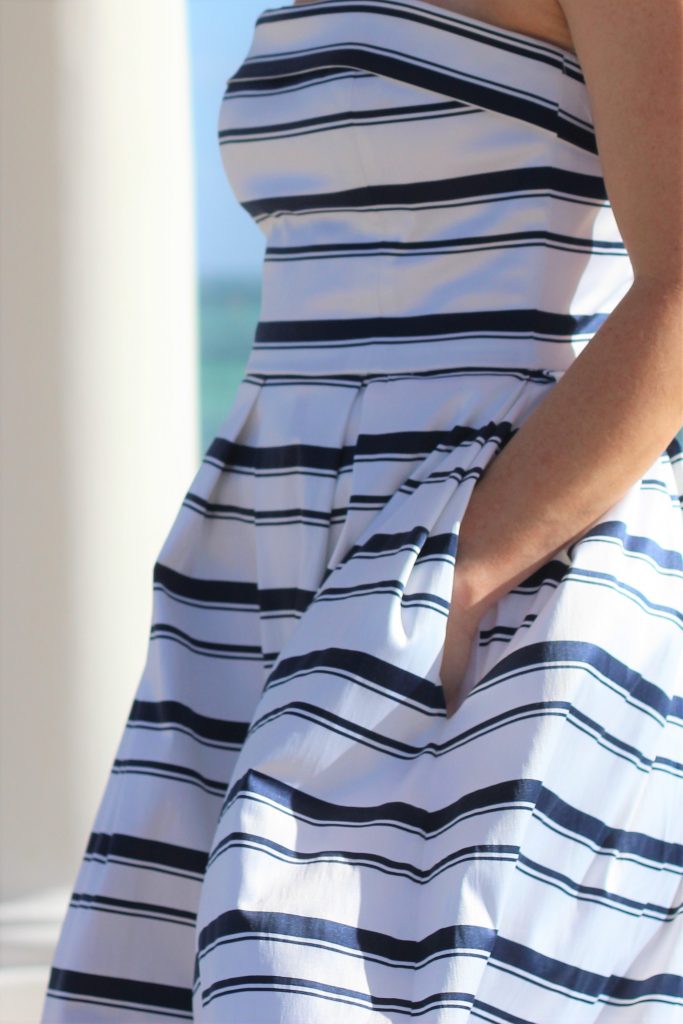 I love the folded over band across the high bust and the way it looks in the back! For whatever reason I had a terrible time matching the stripes in the back. The invisible zip and the stretch of this fabric didn't want to cooperate with each other. Ugh. After many attempts, I decided to accept the matching as it is. Sometimes you just have to know when to "fold'em"!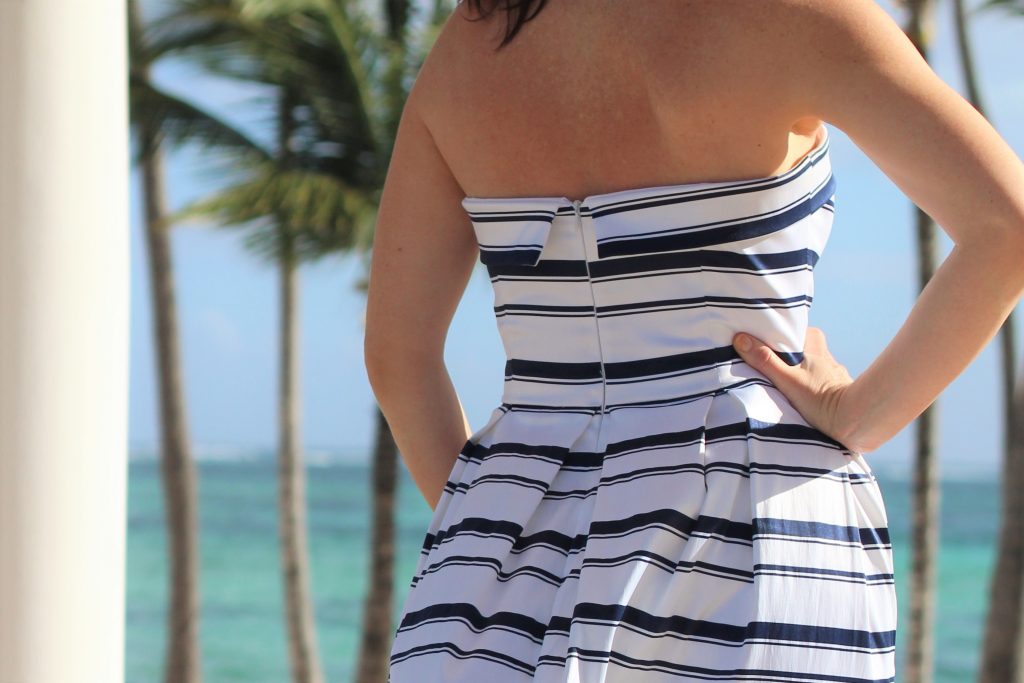 Deciding on what style of skirt was where I was stuck. I thought that a gathered skirt would work really well with this sateen because it isn't as stiff as you may think. But I am more of a pleated skirt kind of gal…so M6706 was pulled out…AGAIN!  I made my usual changes to it….added a back seam and side seam pockets as I always do. I love this skirt and it even worked with all the added length! I did find that it fell a bit flat in this fabric so I put horsehair in the hem. I love adding horsehair to hems when it suits. In this case it really suited the dress and gave it a nicer silhouette.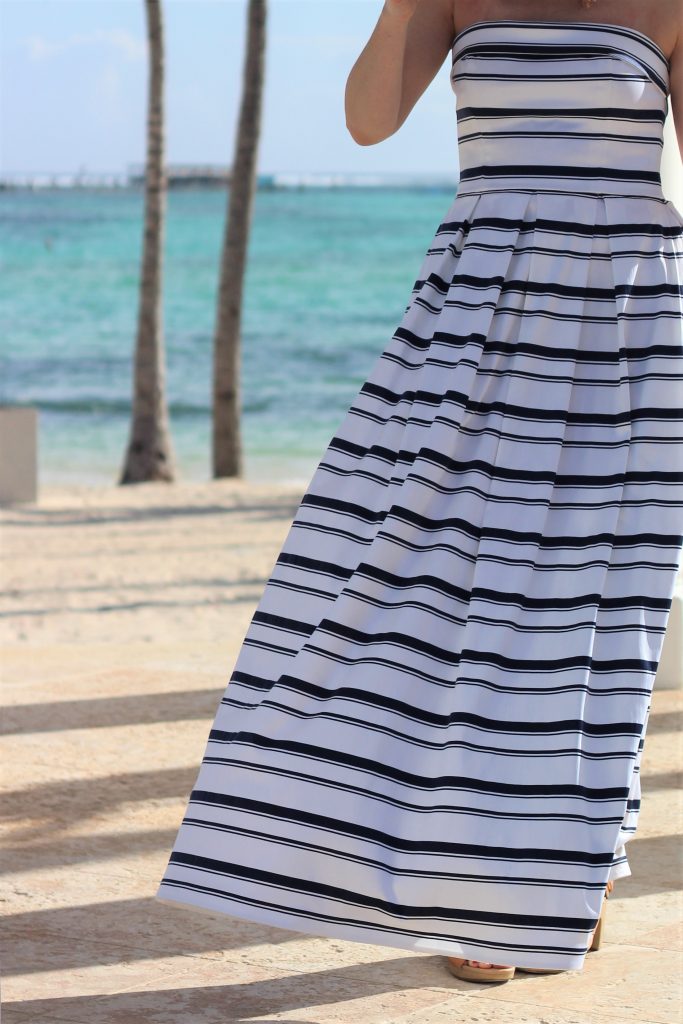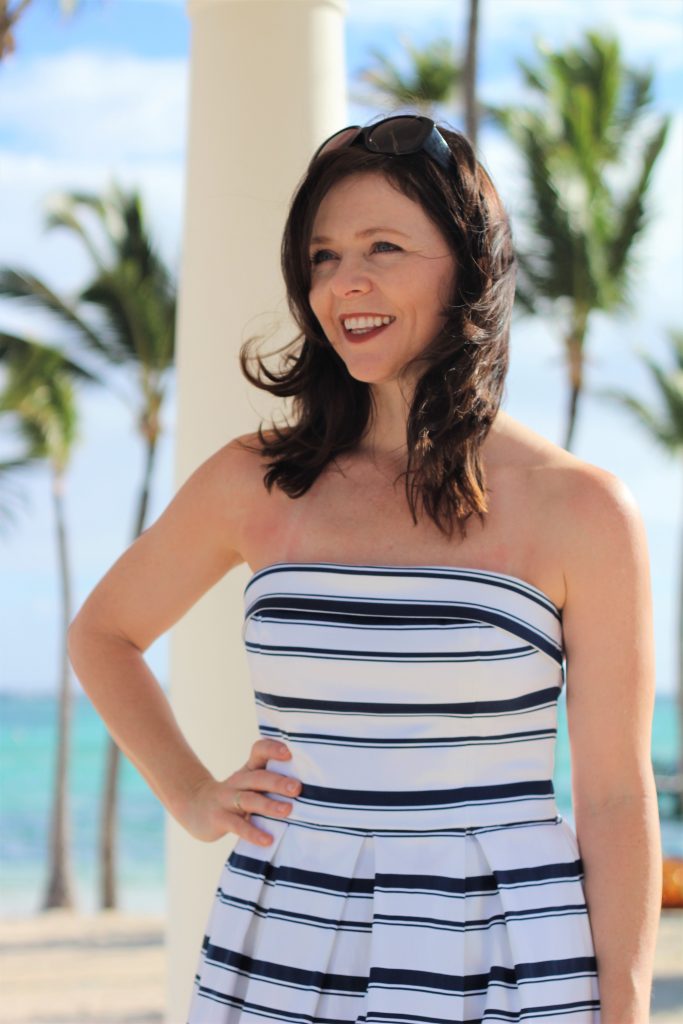 This dress was a big hit with Husband aaaannnnd…… with a group of the younger 20 somethings on the resort…which thrilled me! Especially on a trip celebrating 25 years of marriage this year.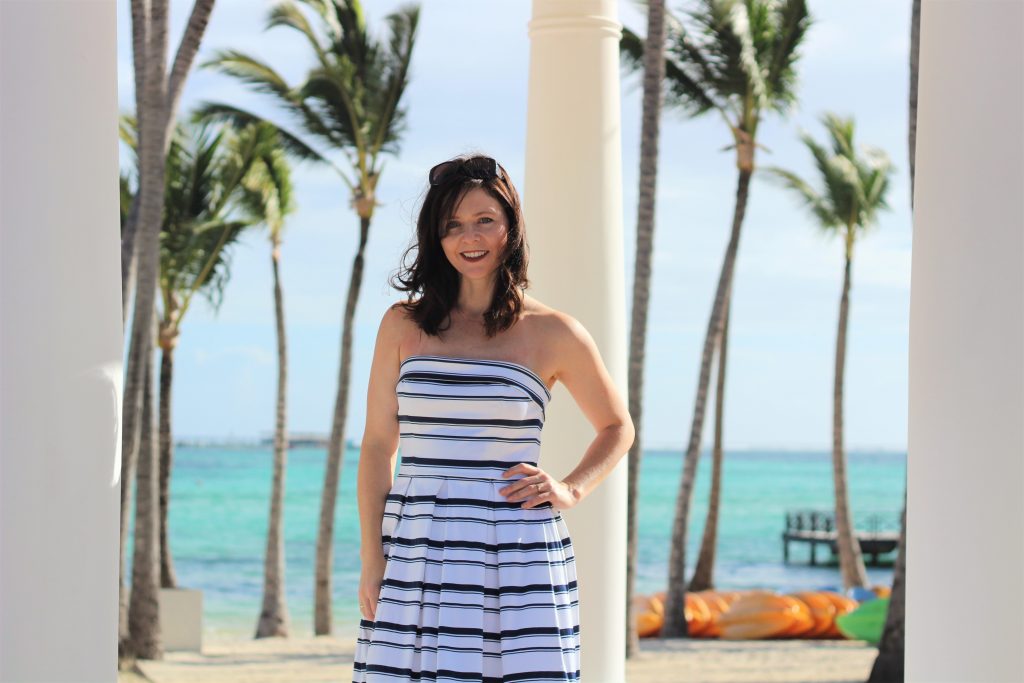 Of course you know that I made more than one dress for the trip and I wrote about another one over on Fabricville's blog. The pattern for this floral dress is sooooo good! And of course the fabric is rayon…my fav…and I share some of my tips for sewing with rayon.