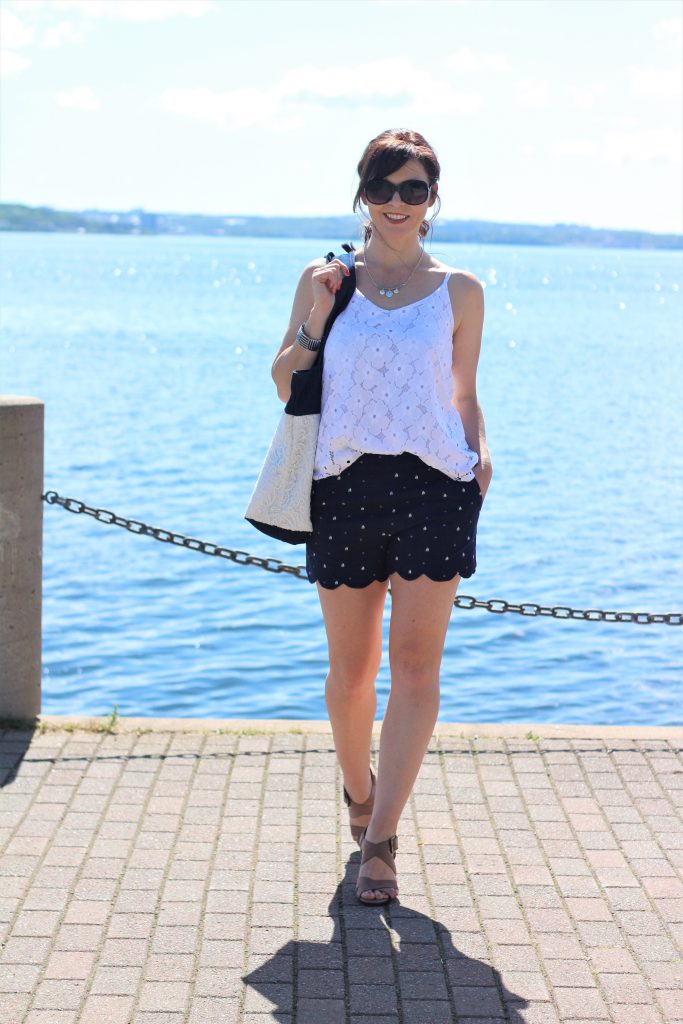 Most places here in Nova Scotia you're only a stones throw away from the water…whether a lake or the ocean. So I guess no one should be surprised that I love all things nautical. Especially in the summer.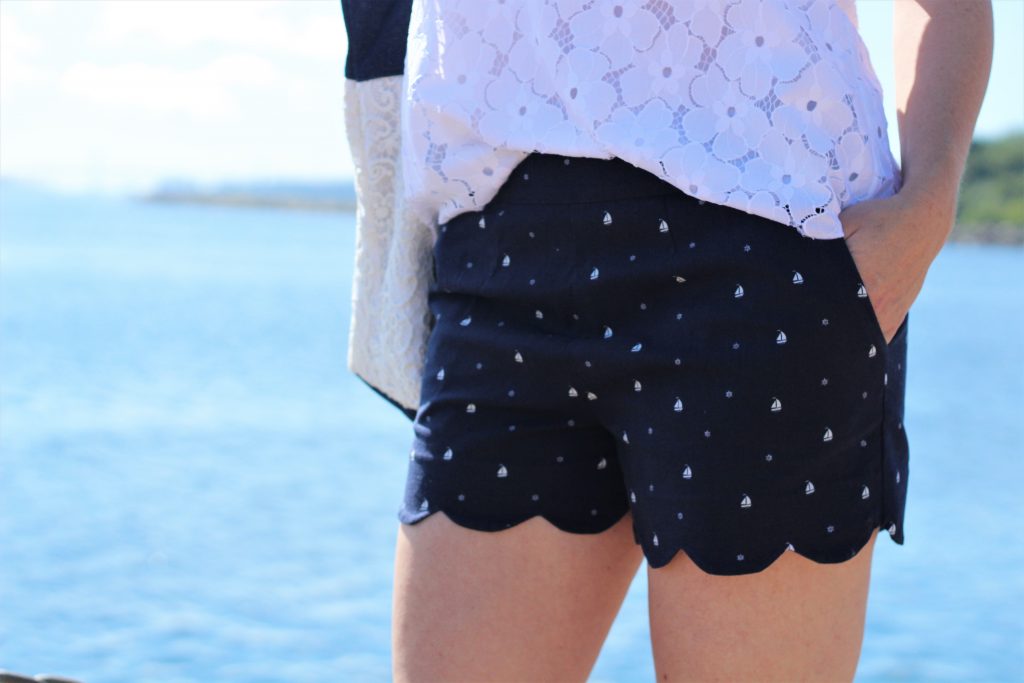 So when I found this cotton twill with it's itty bitty sailboats…well of course I had to make a pair of shorts with it. It is 100% cotton, with no stretch. I would have preferred some stretch to it but I'll overlook some things for a cute print. I used M6930 viewB for the shorts. I had made these before (not blogged) but not in the scalloped version. I thought I would give them a try and was even more encouraged when I saw Sarah's lovely printed scalloped pair. She made hers using Beth's tutorial.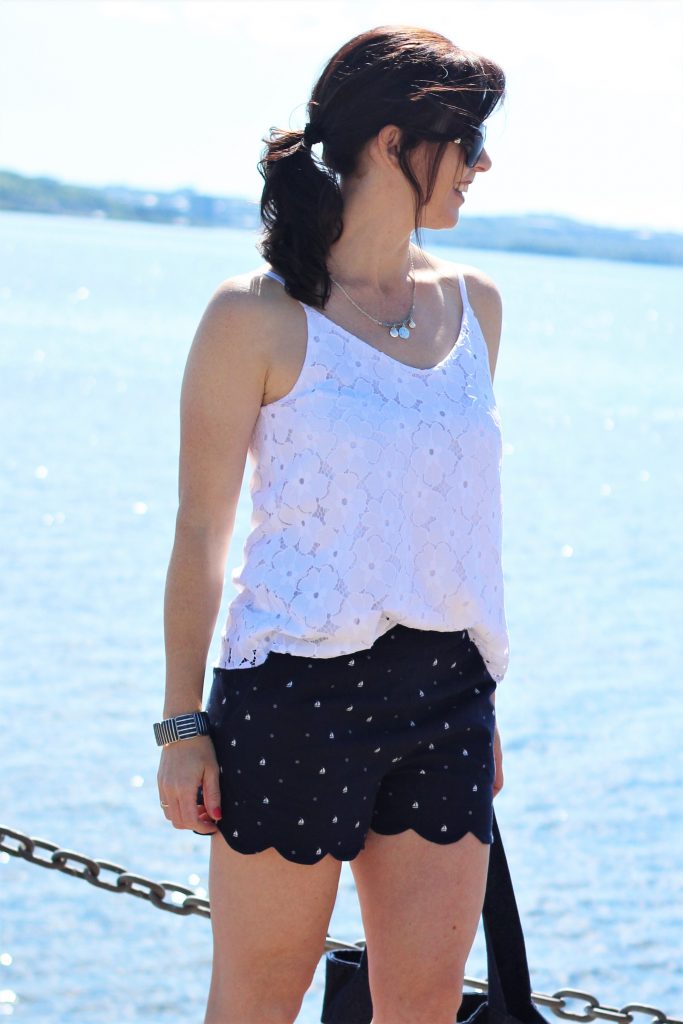 My top is the lovely Ogden Cami by True Bias… my current obsession. I have made so many of these…just made two each for my daughters! 🙂 And they love them…bonus!!
I had leftover white lace from this pretty sundress…enough to make this floral Ogden. I feel so great about using up those smaller pieces of fabric.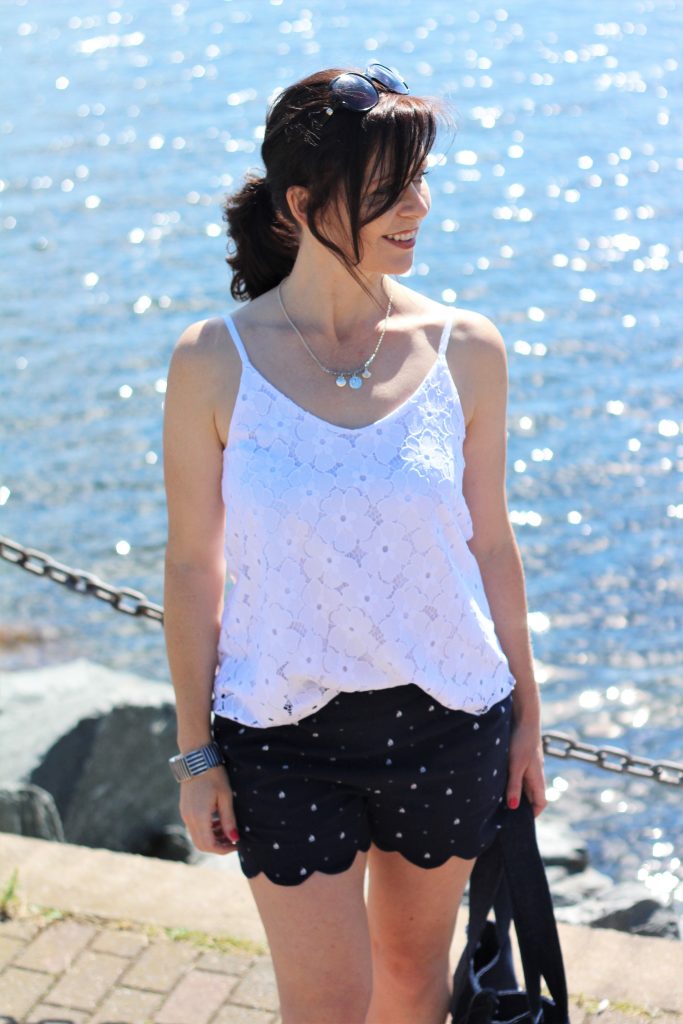 I made a full lining for under this lace of course. Which was really easy to do by cutting the front and back pieces in the lining as well as the lace.
I have a few more lace ones in mind for the fall, for underneath cardigans. I want to make all the Ogdens!! Come to think of it….I also lengthened the pattern for a cool rayon nightie….see…it's all about the Ogden around here.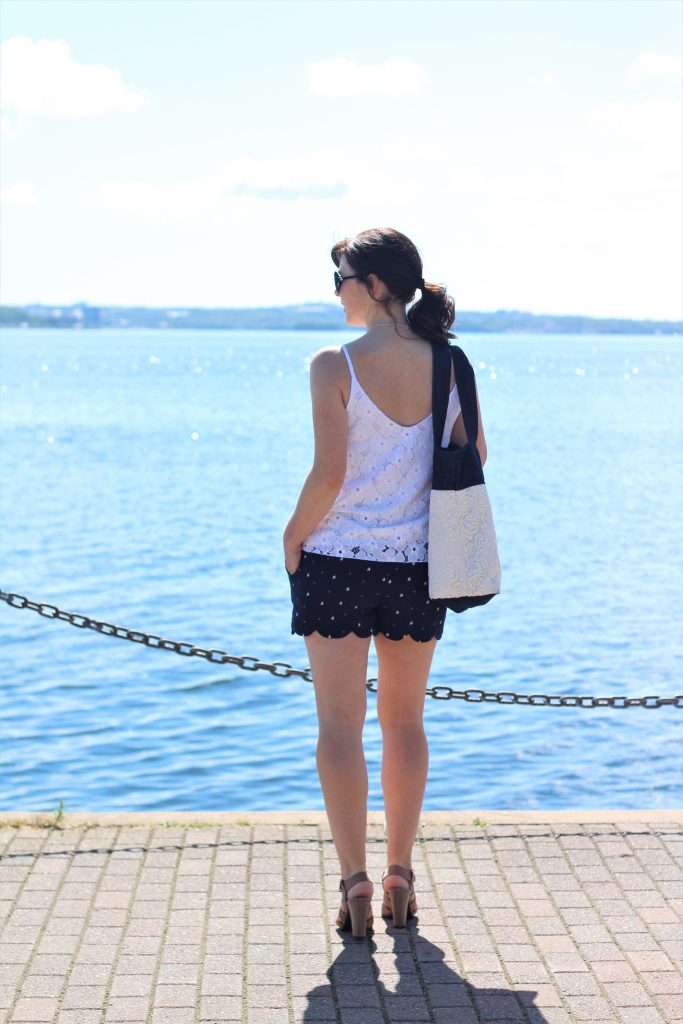 Back view…wow…these are shorty short shorts! Yikes.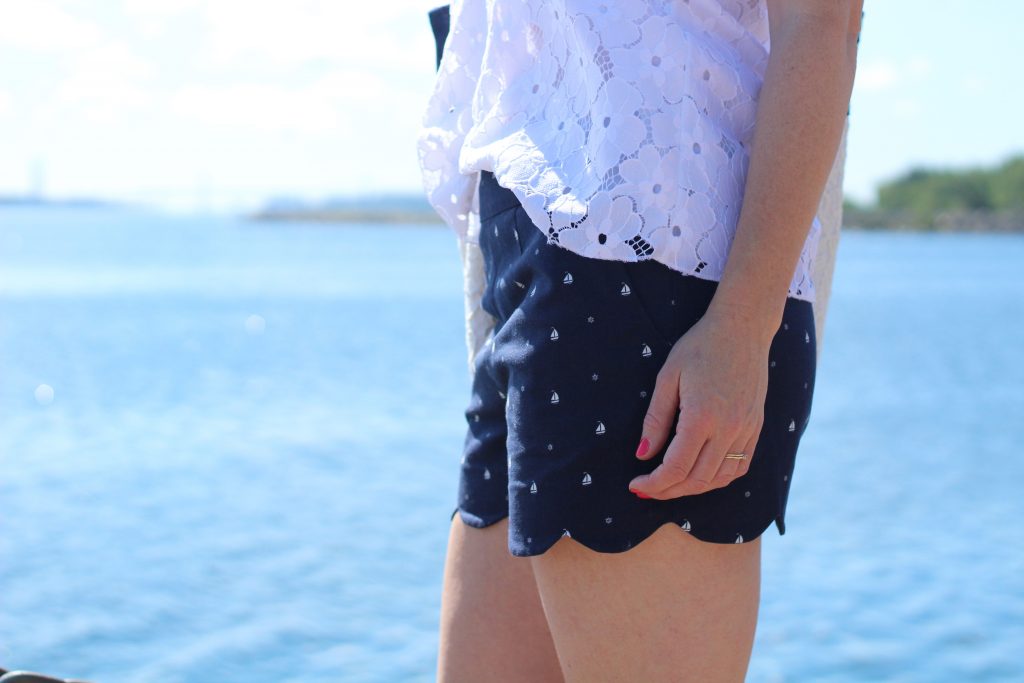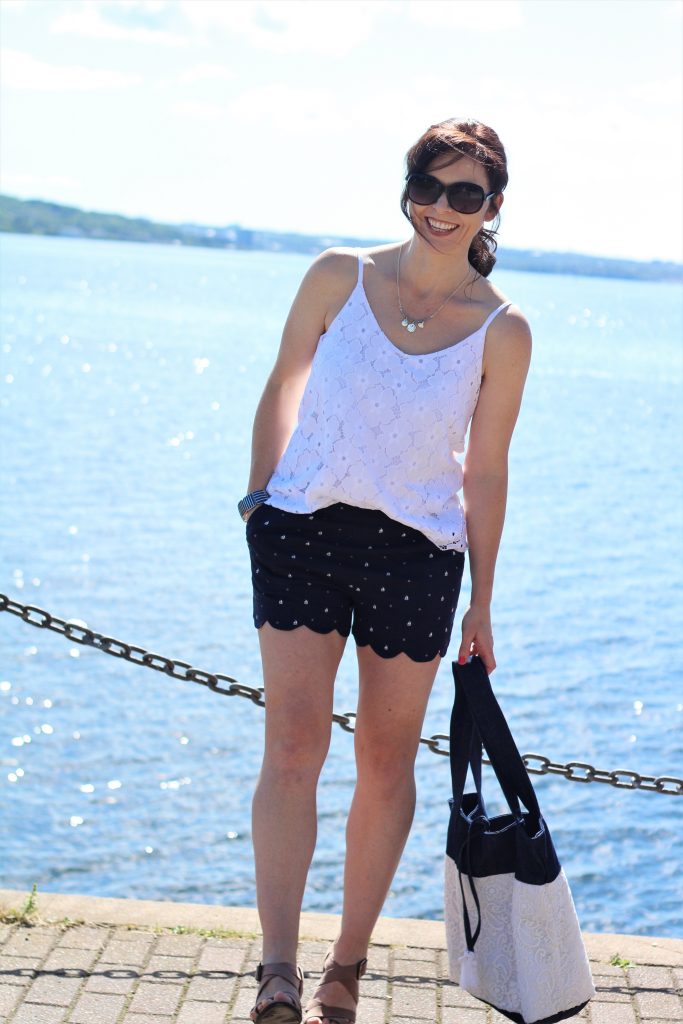 Still soaking up every moment of the summer…