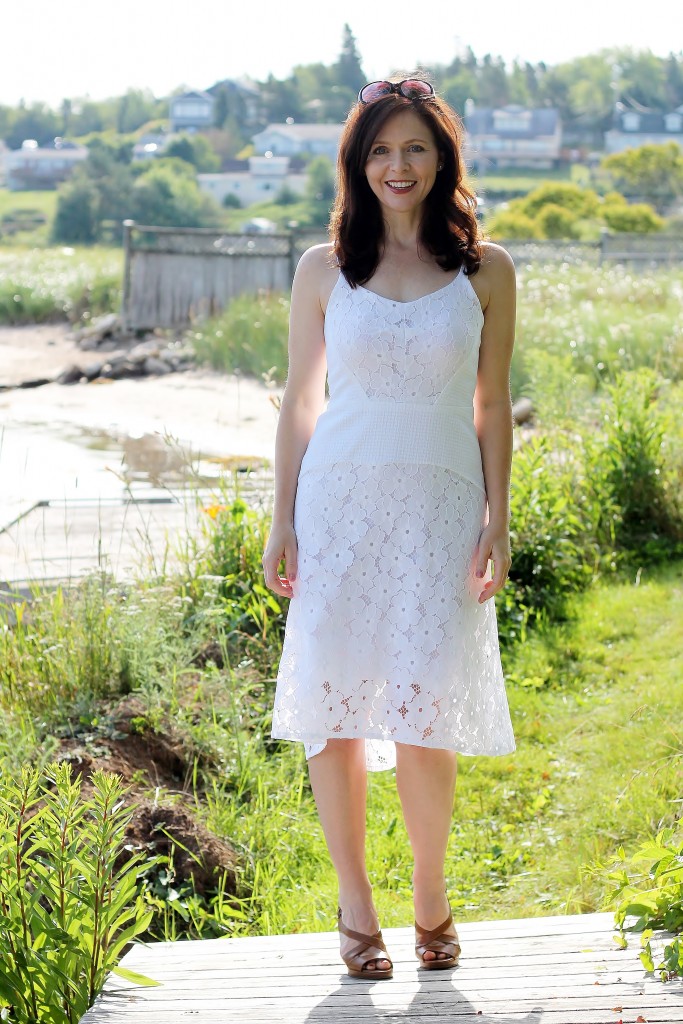 I make so much of what I wear now, that Husband doesn't say much other than, "That's really nice, honey." . Always supportive. Always. But this dress earned a spot on the "Husband Favorite" list.
I got to wondering why he liked it so much and realized that it was the…curves… it's the curves. OF COURSE! The hip yoke and back yoke pieces are have such a pretty curve to them. Husband's eyes…they like curves. Thank you McCall Pattern Company for this one 😉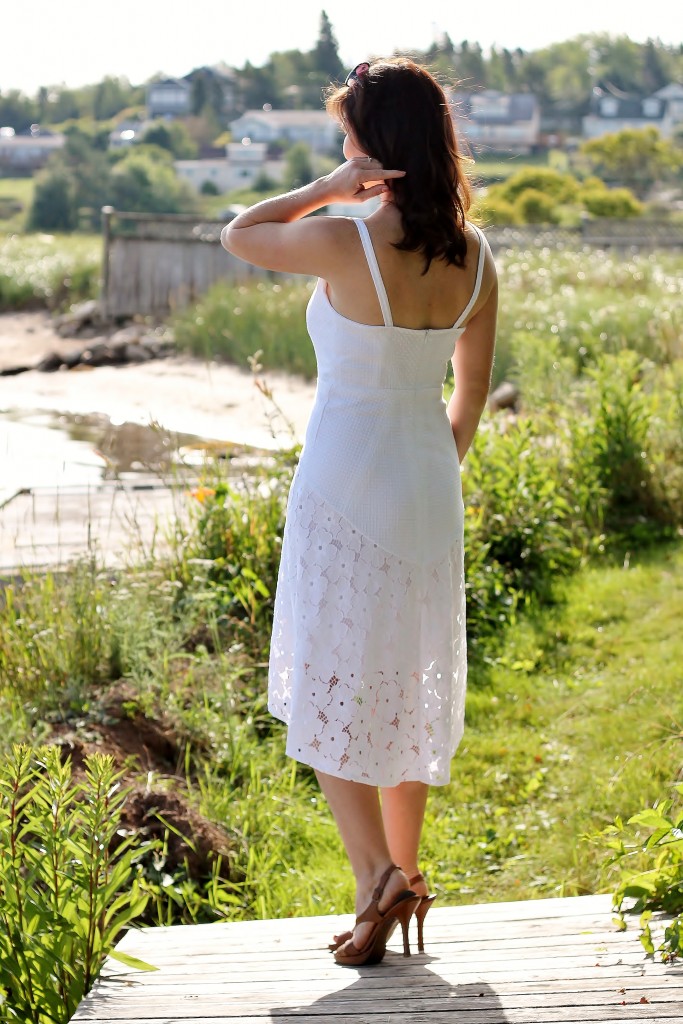 Vogue 1447 has lovely style lines and though I am not usually a fan of the high low hem, I really like this understated version.
The sundress style of this pattern just screamed to be made in white. I decided to go with two textured fabrics, a white waffle weave and white lace all fully lined with rayon.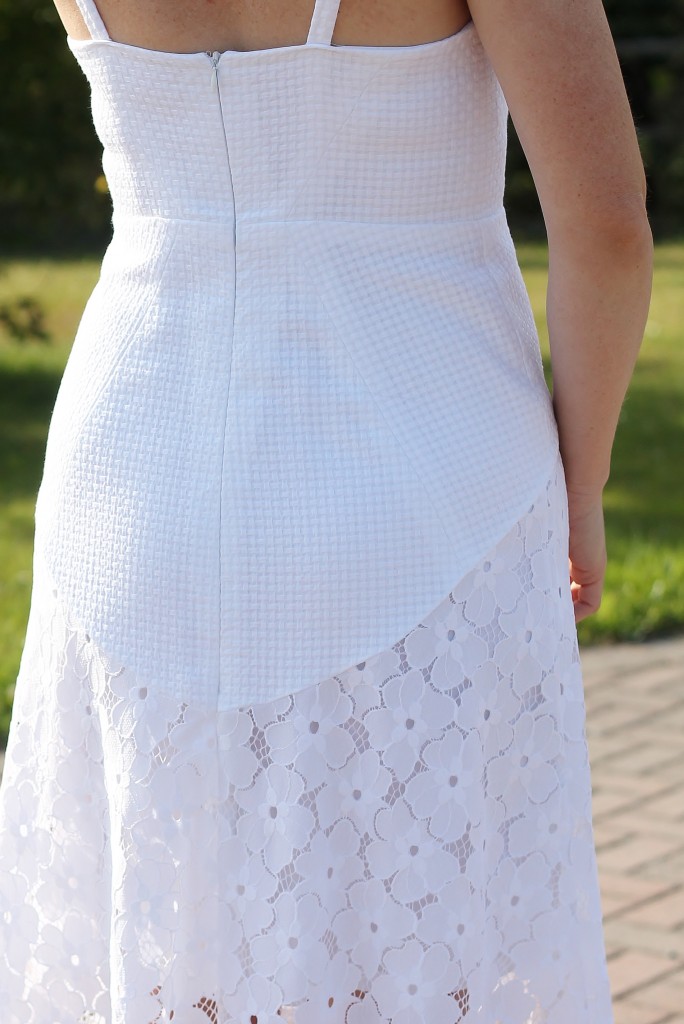 It's a great feeling when you get those intersecting seams to line up perfectly!!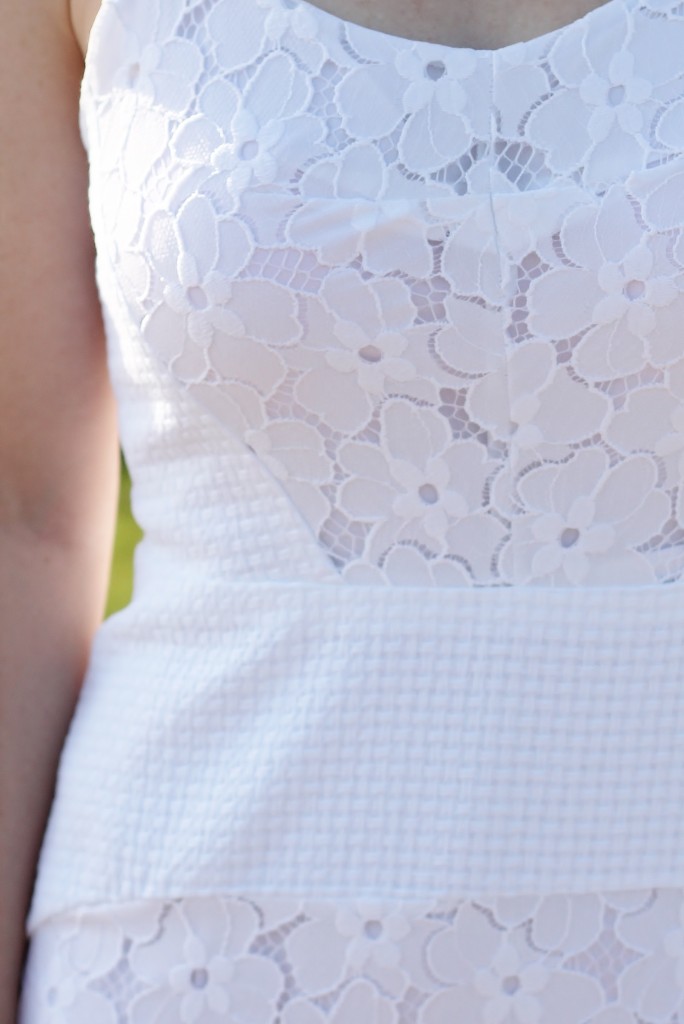 Pattern: Vogue 1447
Fabric used: White cotton poly blend waffle weave, poly lace and rayon lining. (All purchased at Fabricville.)
Instructions: I followed the instructions to the letter and didn't have any difficulties. This pattern has quite a few pattern pieces, with a few intersecting seams to sew. I enjoyed doing this and my fabric was cooperative…which helps a lot! I would keep this in mind when choosing fabrics to make this pattern.
Changes I made: No changes were made for this one. Bonus!
Repeat worthy? Ummm…only if I could find the perfect fabrics again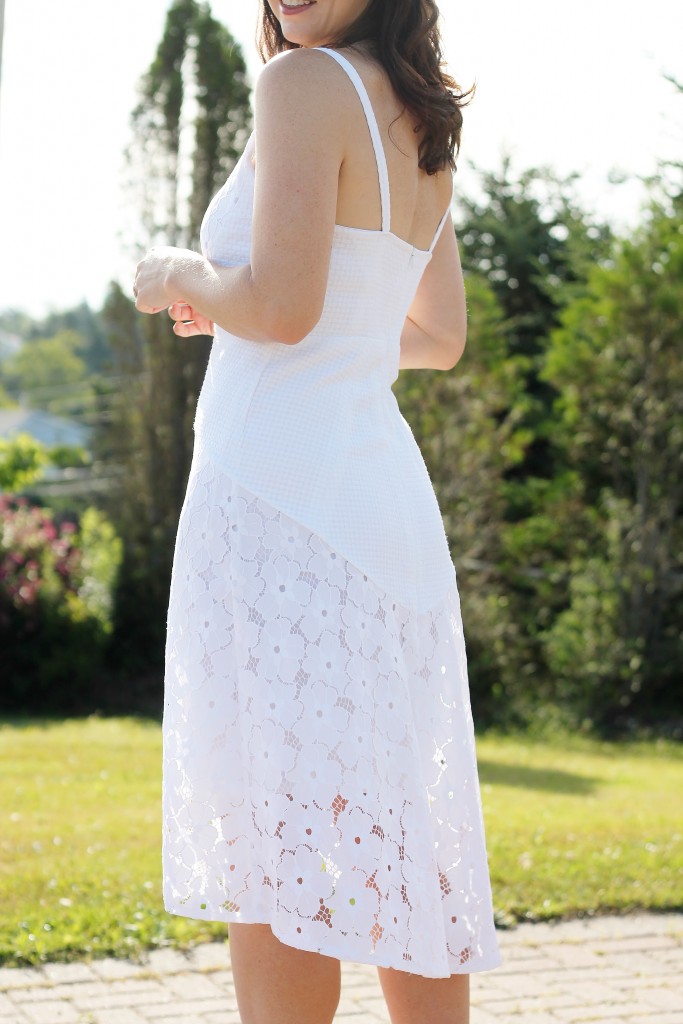 Another shot of the pretty lines of this dress…the two fabrics really worked well together.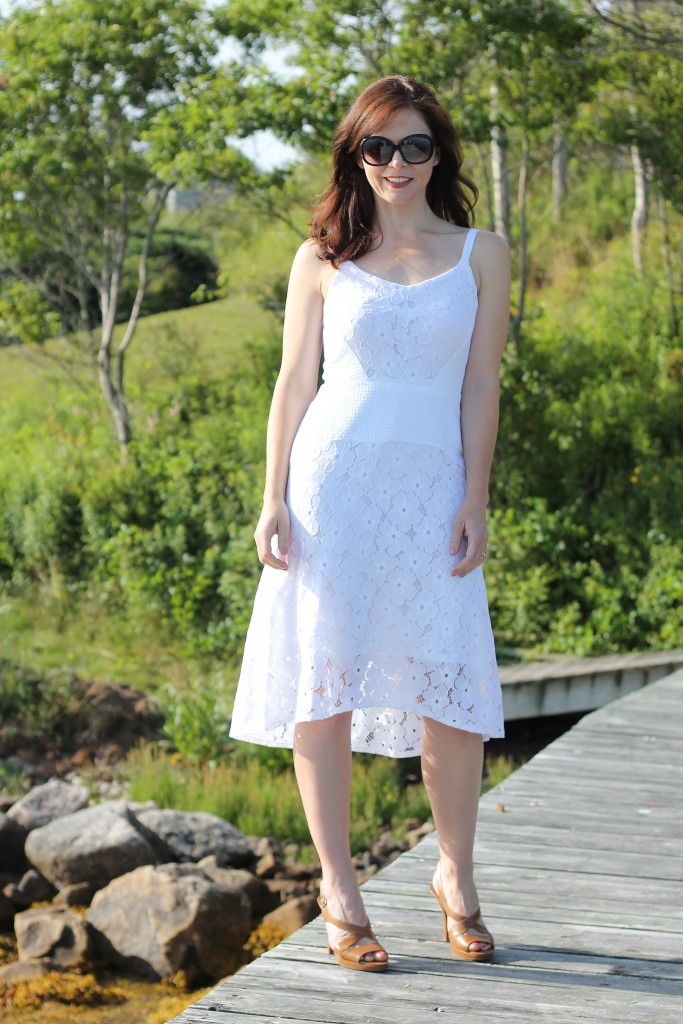 Happy Friday! Have a great weekend everyone 🙂