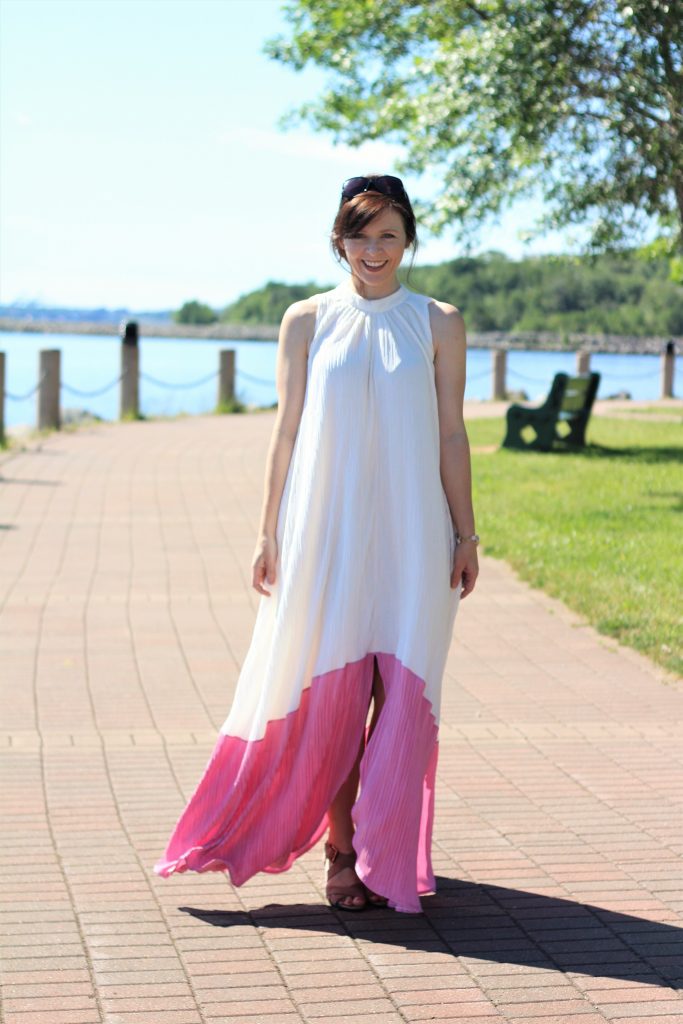 Or both!! The biggest fanciest buffet in town. Cause I could fit food baby triplets under this fancy dress! You guys…I love this dress…sooo much. I feel like a cross between Mrs Roper and JLo in this. Pretty much the sweet spot for me!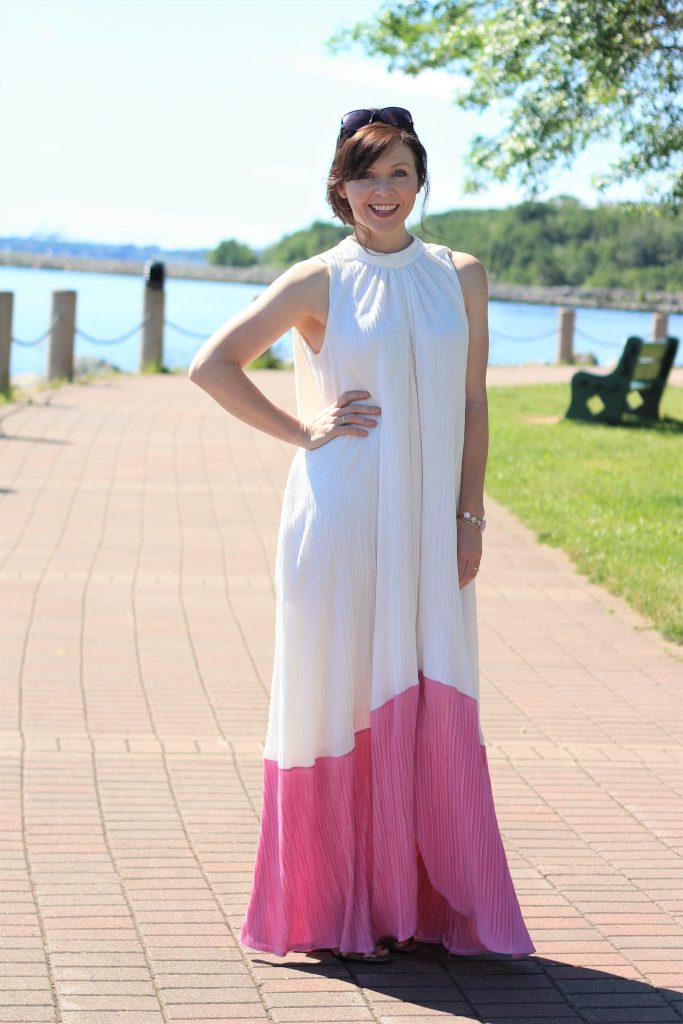 I feel like I found the perfect pattern and fabric pairing with  V9104 and this pleated poly in pink and white color blocking. The pattern is one of Vogue's Very Easy patterns and as far as construction goes, it was easy. The difficulty came with the fabric. I didn't overthink the cutting process and just went for it, making sure that my pleats ran vertically. BUT, when it came time to sew up the seams….my sewing machine took a tantrum. It would not sew this fabric at all…skipping stitches, jamming in the feed dogs, and just plain misbehaving. I persevered and made it through.
The back is pretty much the same as the front with a slit and button closure.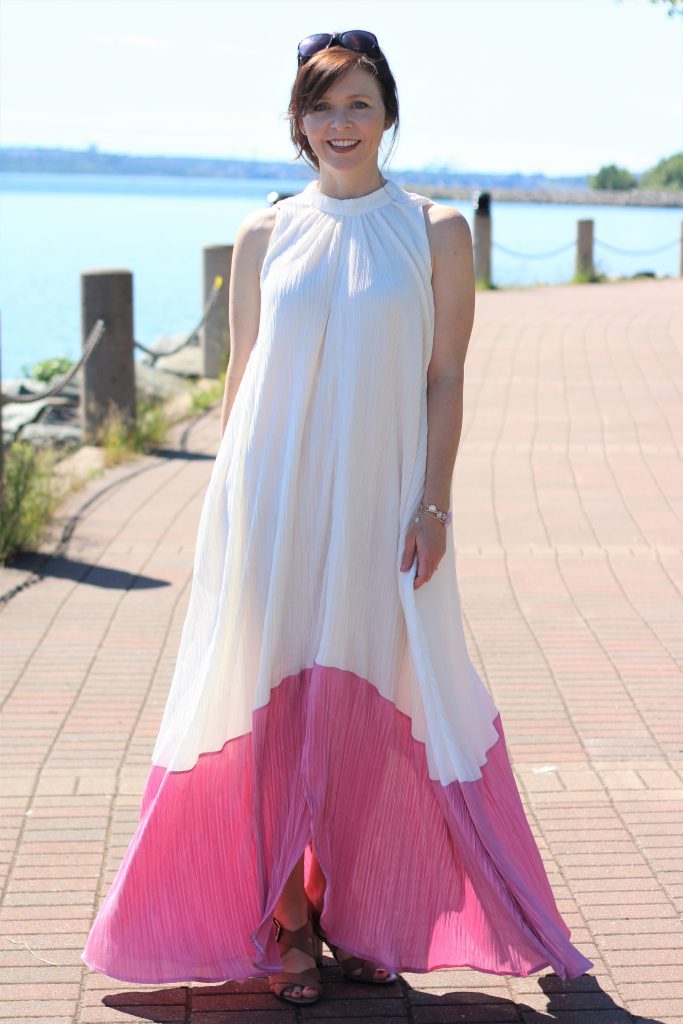 I needed to line the white portion of this dress and I used a Bemerg rayon. Lining it wasn't too difficult and it made the armhole finishing much neater. I cut my usual size but found the armholes were too big and too low so I took it in at the sides about 2 inches, tapering to nothing at the waistline.
So happy that I went with pink on the bottom!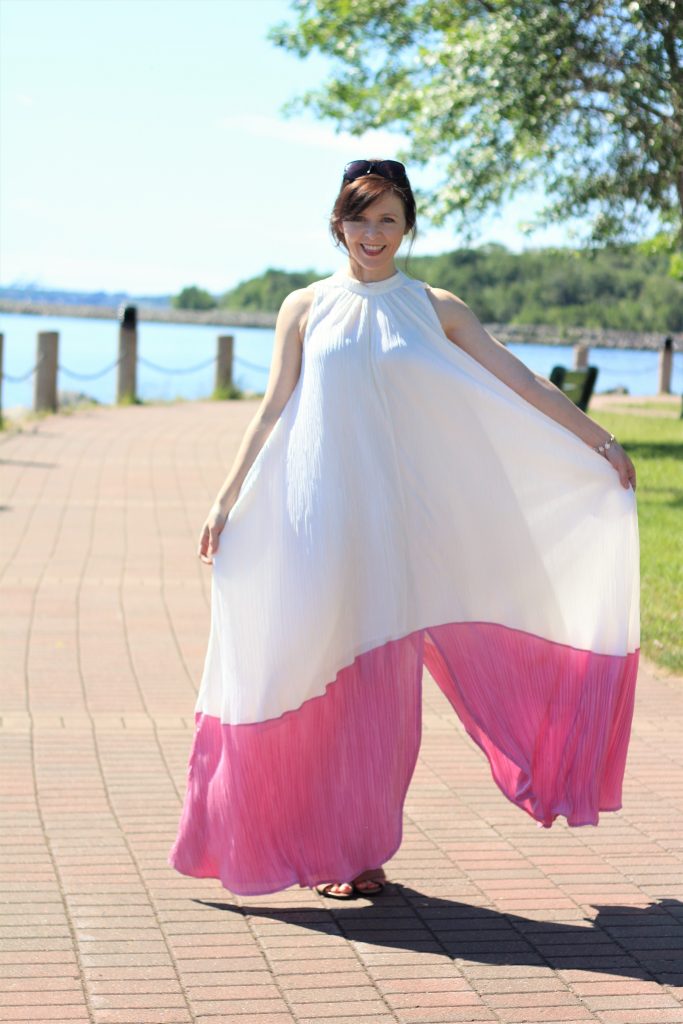 I love the sheer volume of this dress…oh mer gosh.  I had to include the picture below because the breeze was just right and filled that thing like a parachute!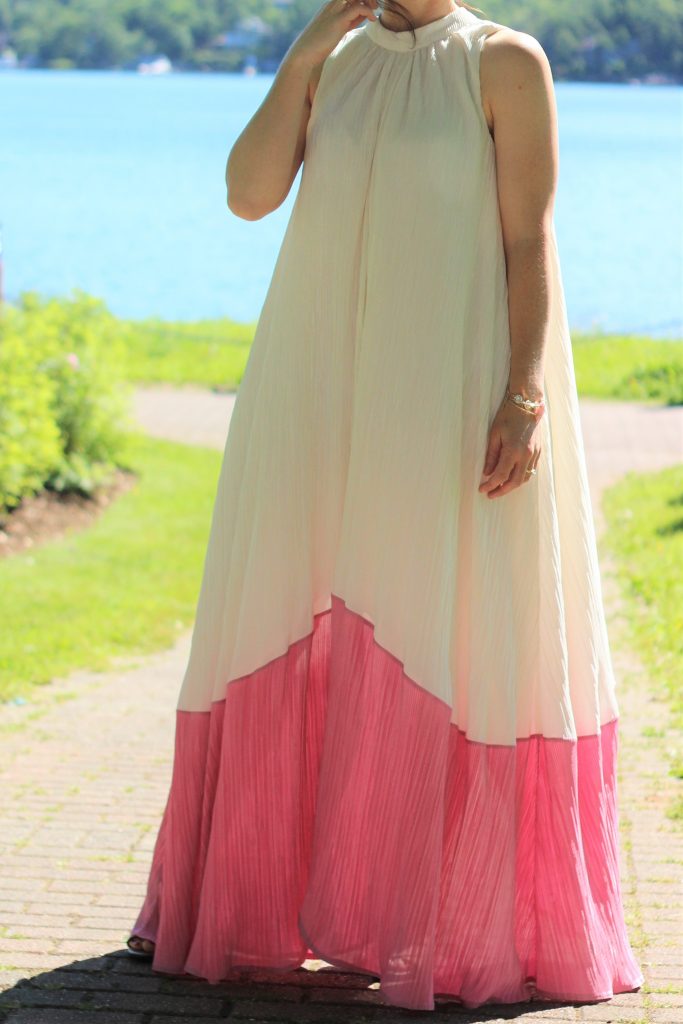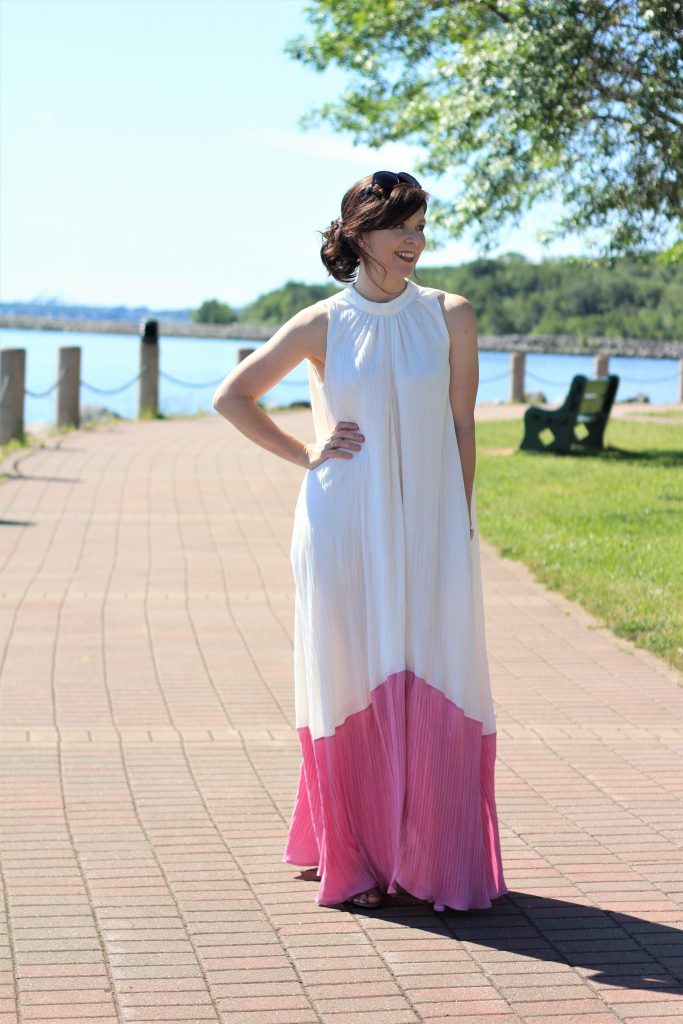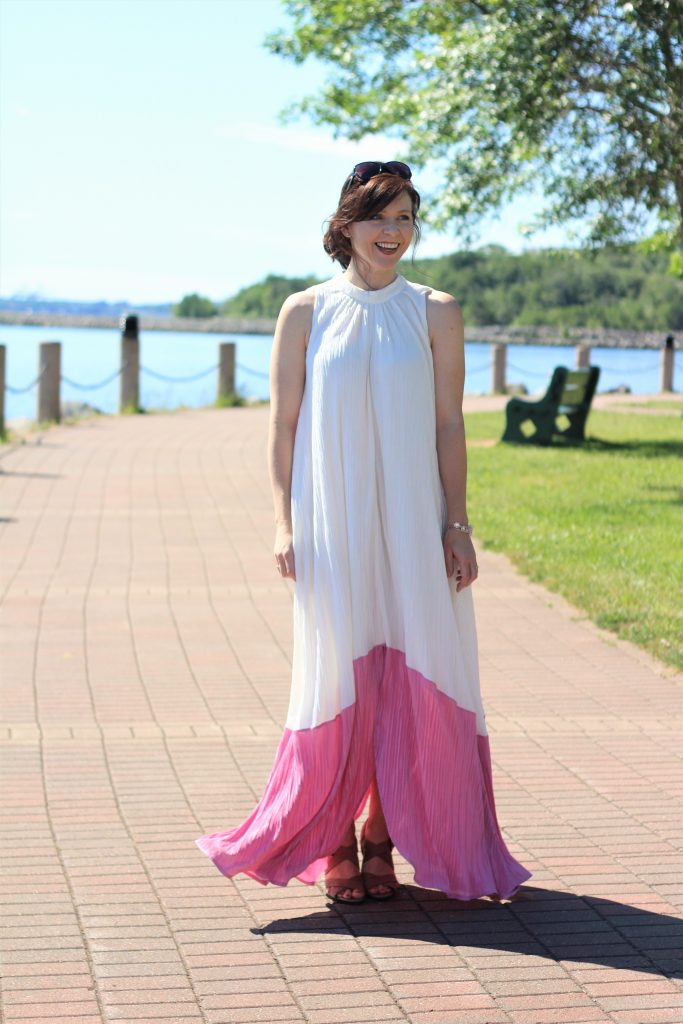 Pretty sure that I have gushed enough… Anyone wondering where I wore this dress? Well so far, just out to get pictures of it but I did have to stop to fill the car with gas on the way. I am really excited to wear it out to dinner though!! My big fancy dinner.