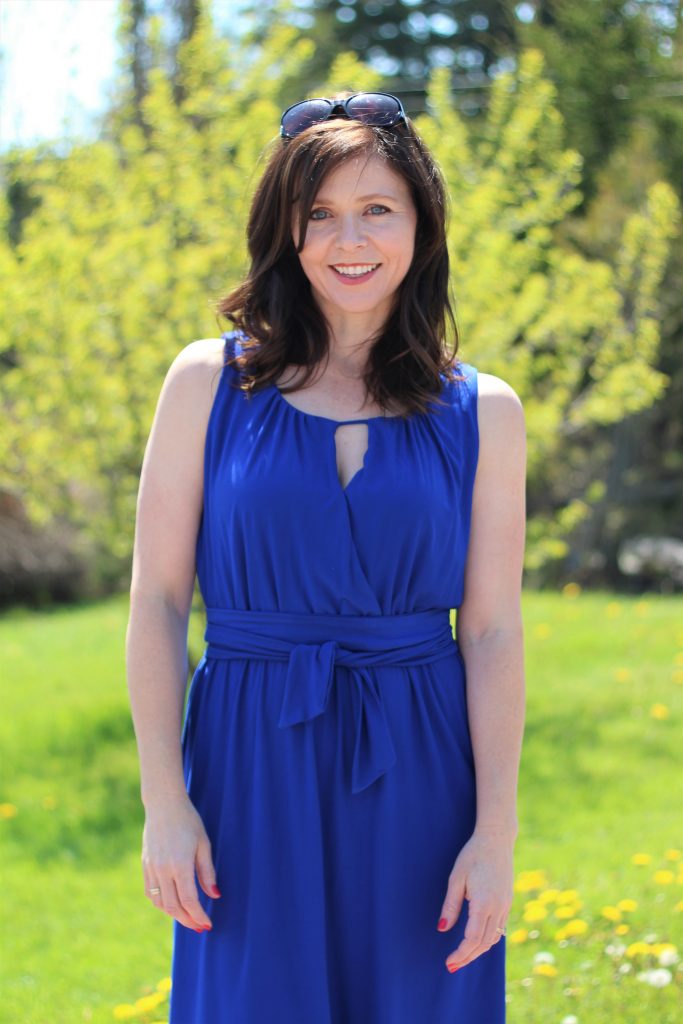 Look who's sewing with knits again! I am slowly becoming more comfortable with them…and it's always more motivating to persevere when it's a comfy dress in the prettiest blue. The fabric is a rayon spandex…it's spongy and soft. Perfect for warm summer weather and easy to pull on and go.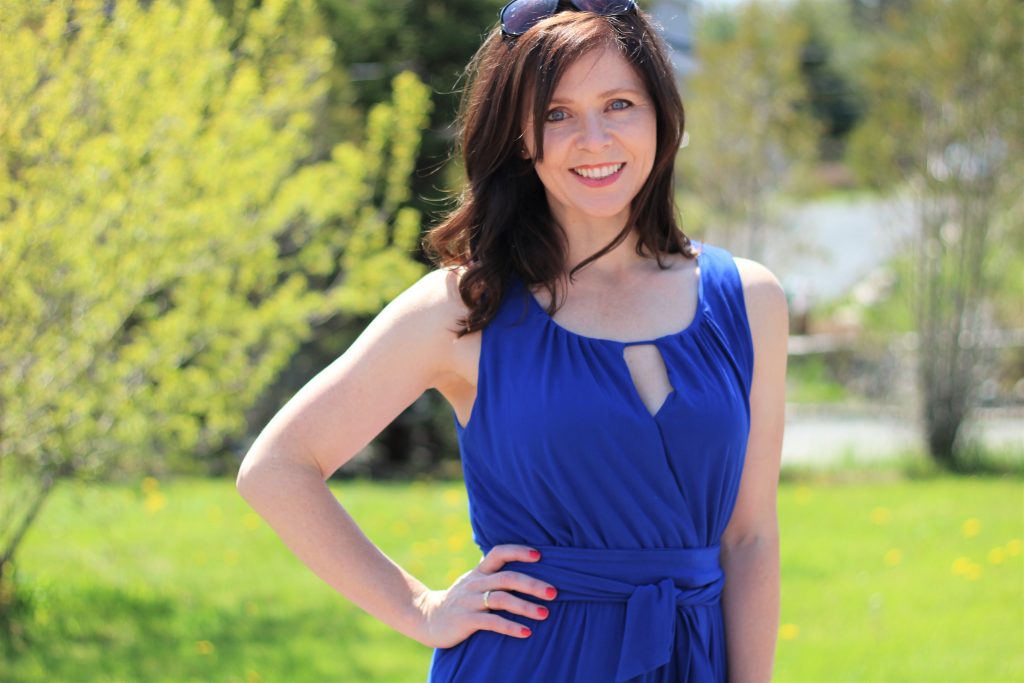 When the new McCall patterns for summer came out, I was drawn to M7591 instantly but I was hesitant when I saw that it was for knits. I'm glad now that I didn't give up on it. It is a fitted dress with lined bodice and elastic waist and varied lengths. I choose view C with the full back, faux wrap with keyhole bodice and shorter length.
I made my usual size but found that the bodice was a bit too big. I'm not sure if this was due to the pattern or if the knit was stretching a little too much. I had to take in the bodice sides about an inch to get a better fit. If I had it over, I would have taken the shoulder seams in a half inch as well but I didn't realize this until I already had the skirt attached and elastic inserted. I started to unpick it but the stitches are quite deep and I was tearing holes in the fabric. So I decided to live with the fit as it is.
I like the full back…no need for special undergarments.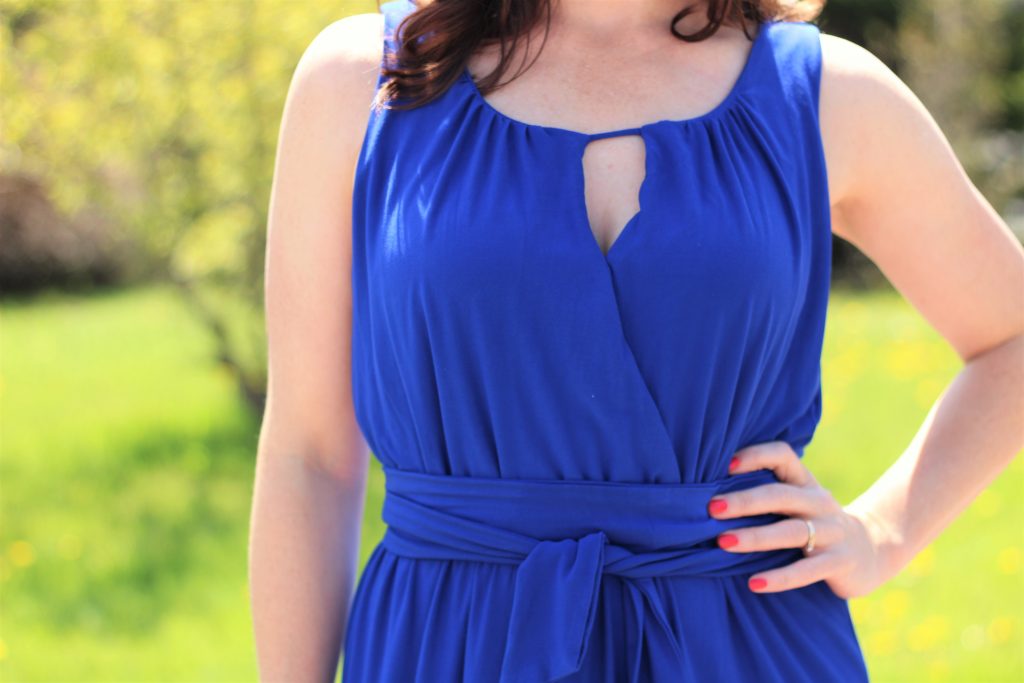 I like the keyhole front but I find it a little too revealing and so next time I would deepen the crossover by an inch for more coverage.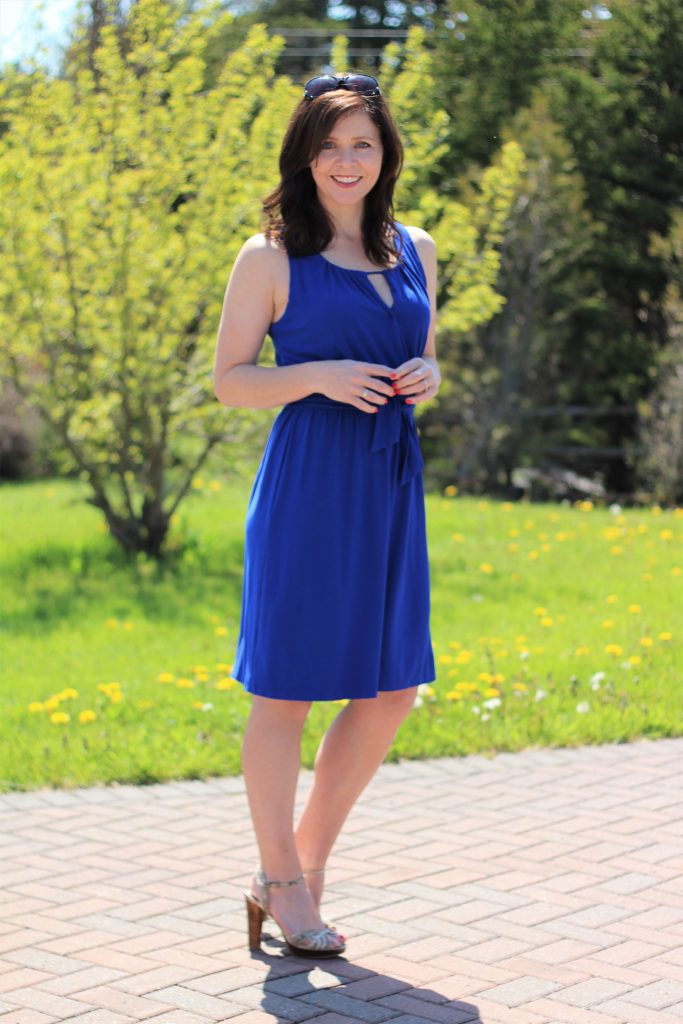 Overall, this is a great staple in my wardrobe, one I would make again. It has the wear ability of a basic dress but with the little extra elements to make it special.