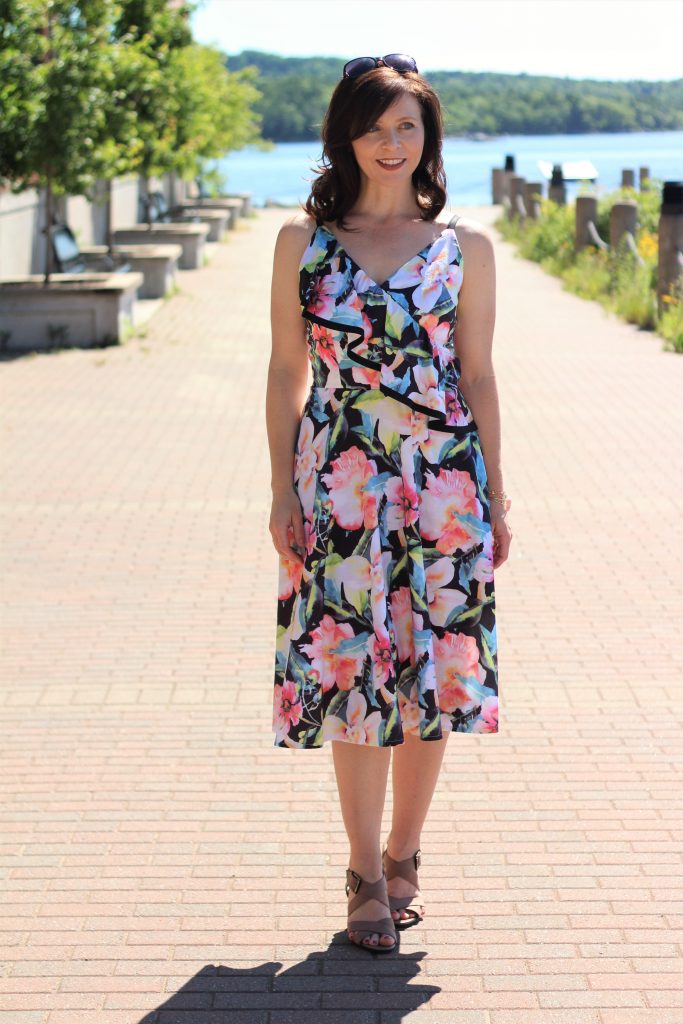 Dresses dresses and more dresses…. hope you guys don't get too tired of them. But I can't help myself…I have intentions of making other garments. I even buy patterns for them. Like M7602, a cute peplum style top. Cute right?!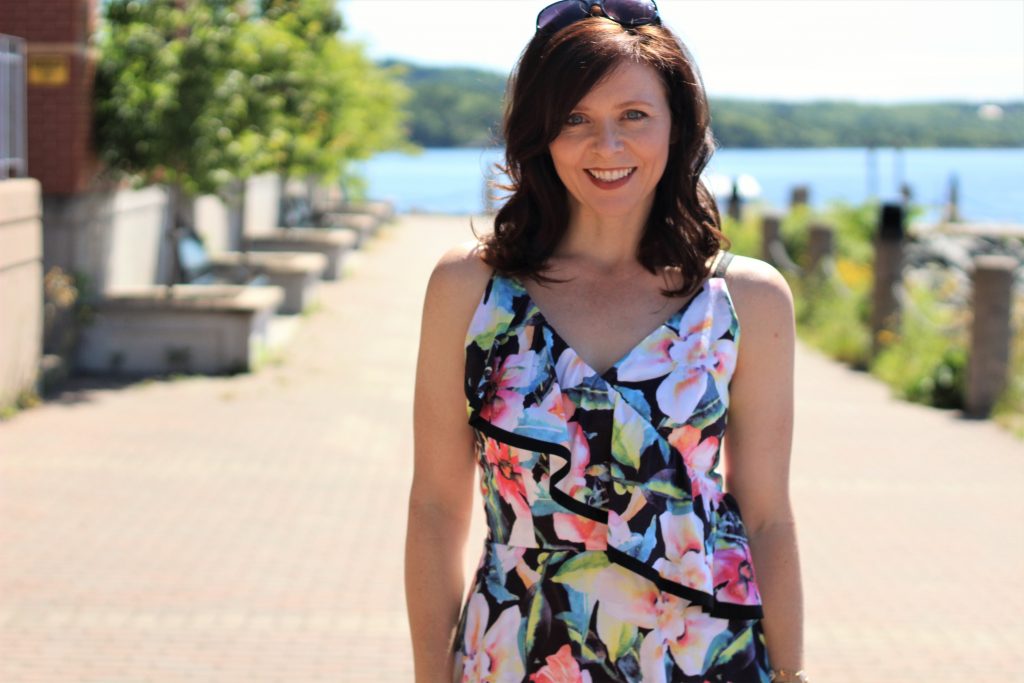 As I'm choosing my fabric, I'm thinking about what I will pair this top with….shorts, a skirt, or jeans? I can't help thinking …"this would be so great as a dress, then I wouldn't have to consider what to wear with it.". I'm a fan of "one garment and go".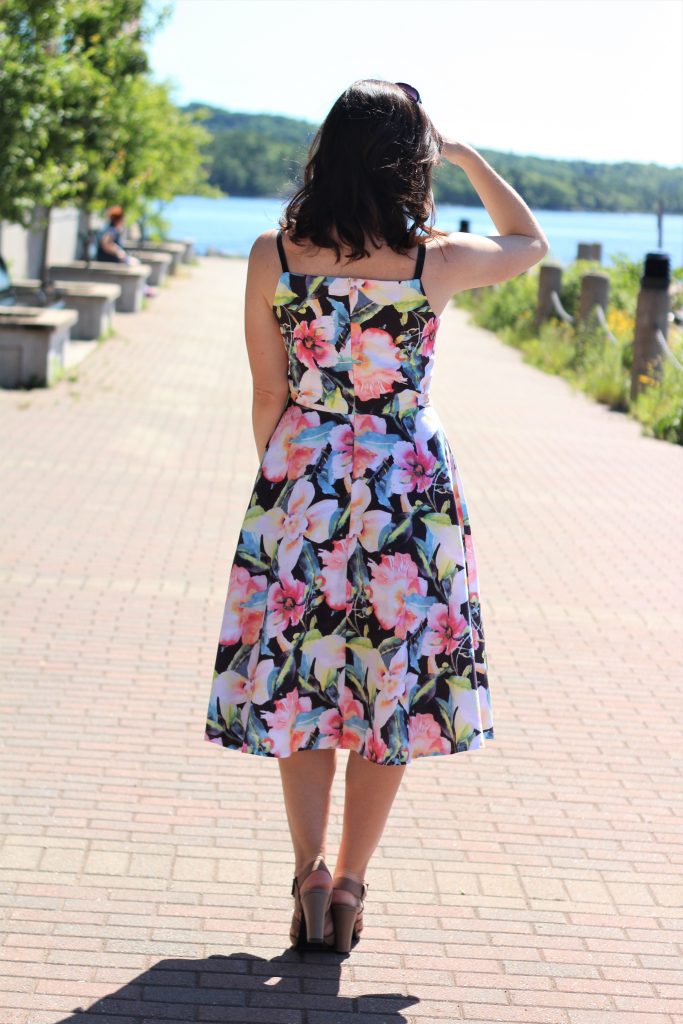 So of course, I drafted….and I use that term VERY loosely…. a skirt from the peplum part of the top. I basically decided on a length and made it longer. I think it worked out quite nicely!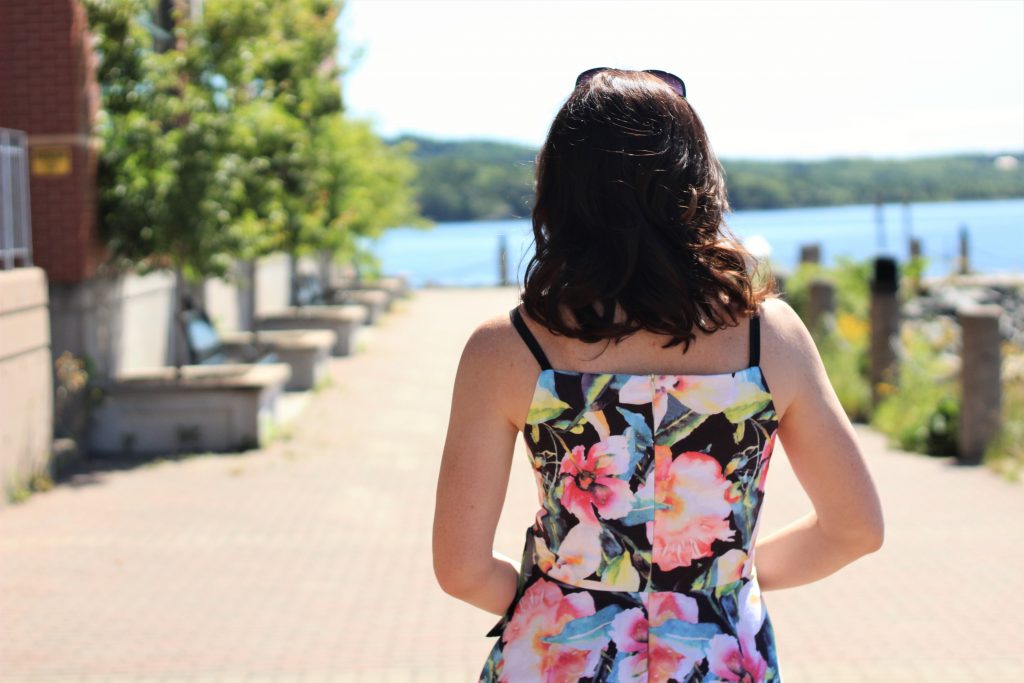 Because of my last minute decision to make a dress, I didn't have enough fabric to indulge in some pattern matching in the back. No big deal.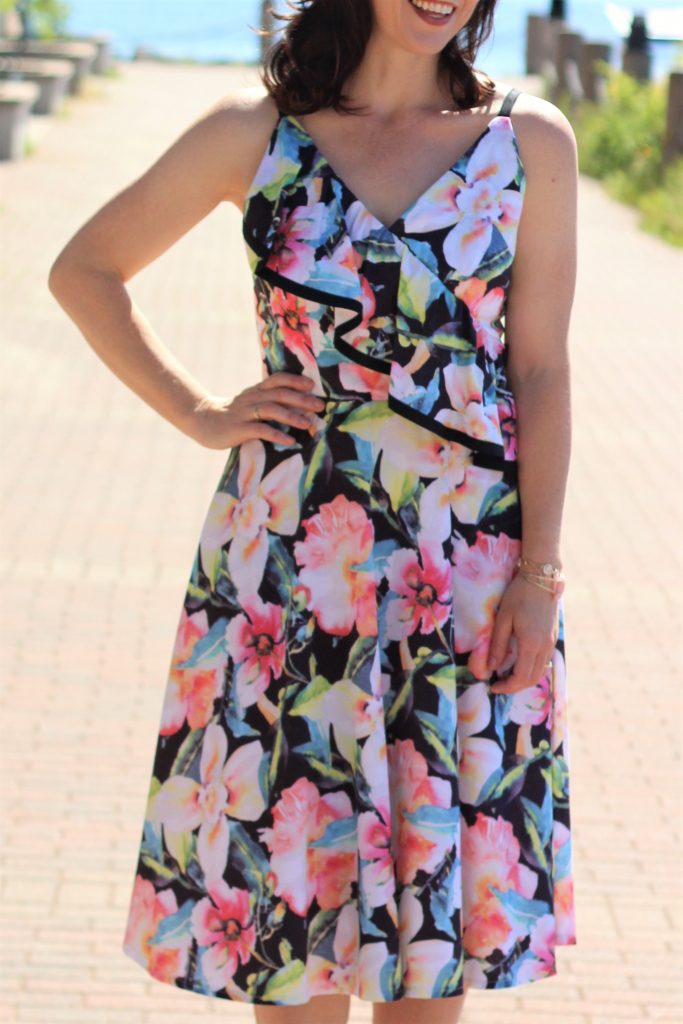 I added a bias trim to the ruffle. I love how it defines the ruffle and breaks up the floral. If you decide to add this detail, sew it on the ruffle before sewing the bodice together because the ruffle is sewn in the armscyce seam. I also used the same black bias for the straps…I really like the contrast.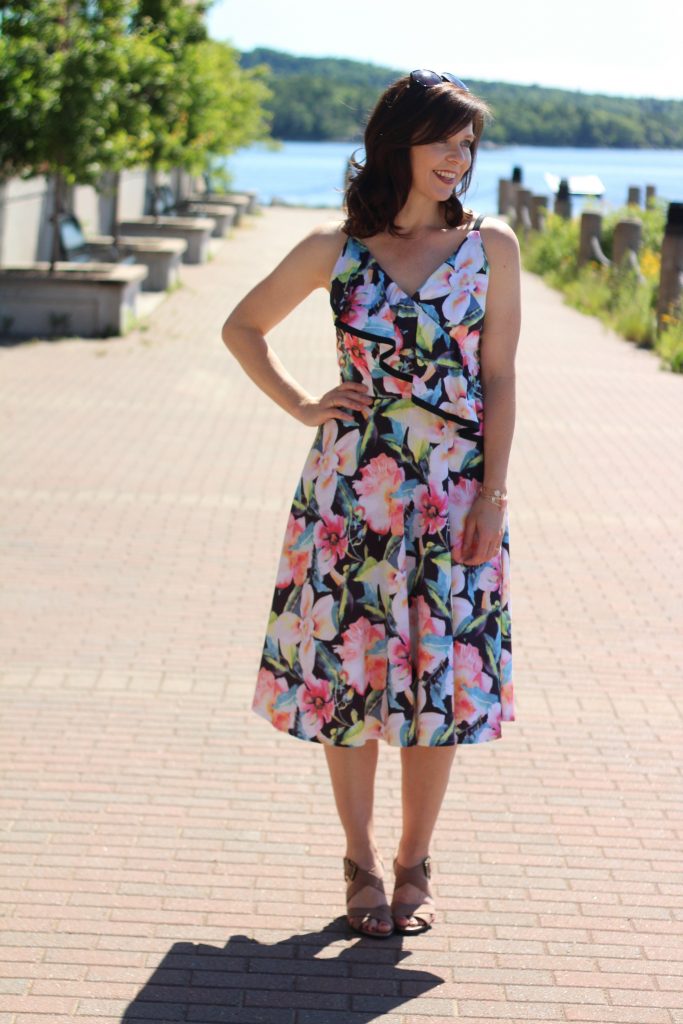 The fabric is a floral stretch cotton…it has just a teensy amount of stretch. Check out my corsage…the only thought about pattern placement was putting that flower on my left lapel. A little cheesy? Maybe, but I love me some cheese.
The pattern was pretty straight forward even with my changes. I did shorten the straps…I often have to do this. I am pleased that the neckline wasn't too low…but of course I decided to hand stitch the bodice down where it crosses over…just for security and comfort. I also opted for an invisible zip over a lapped…I always do.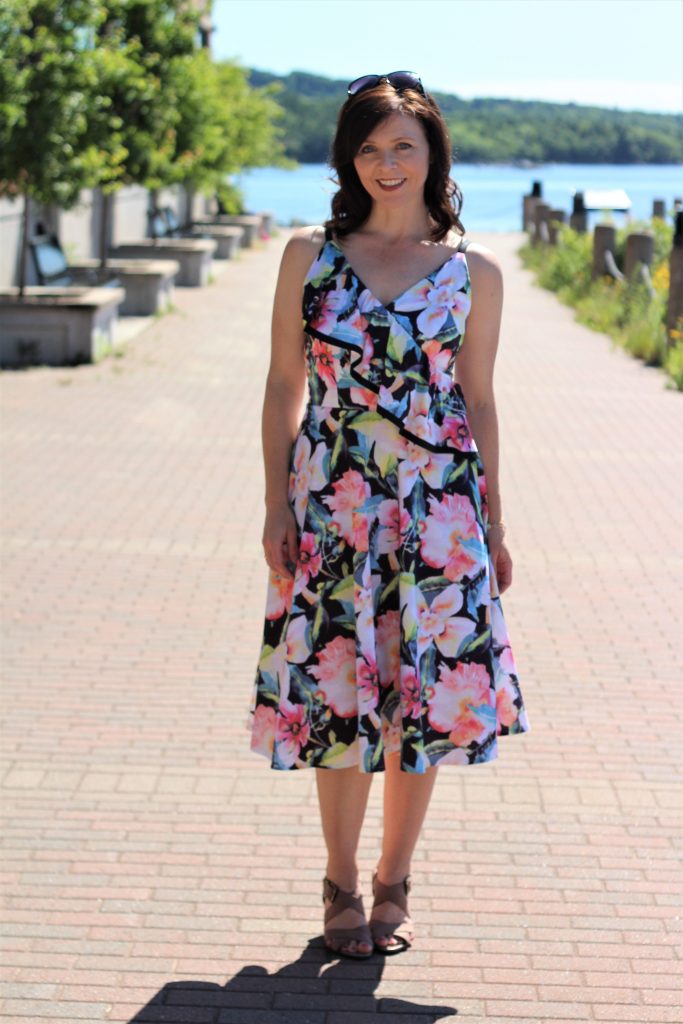 I think if I made this pattern again, I would make my dress version. I feel like it just suits it. It would also look cute with a pencil skirt like the one from B6453.
So there you have it, another pretty dress. If I keep this up, I'm going to have to open up shop and sell these things off…I'm running out of closet space and Husband is giving me some side eye…can you buy drops for side eyeicitis?