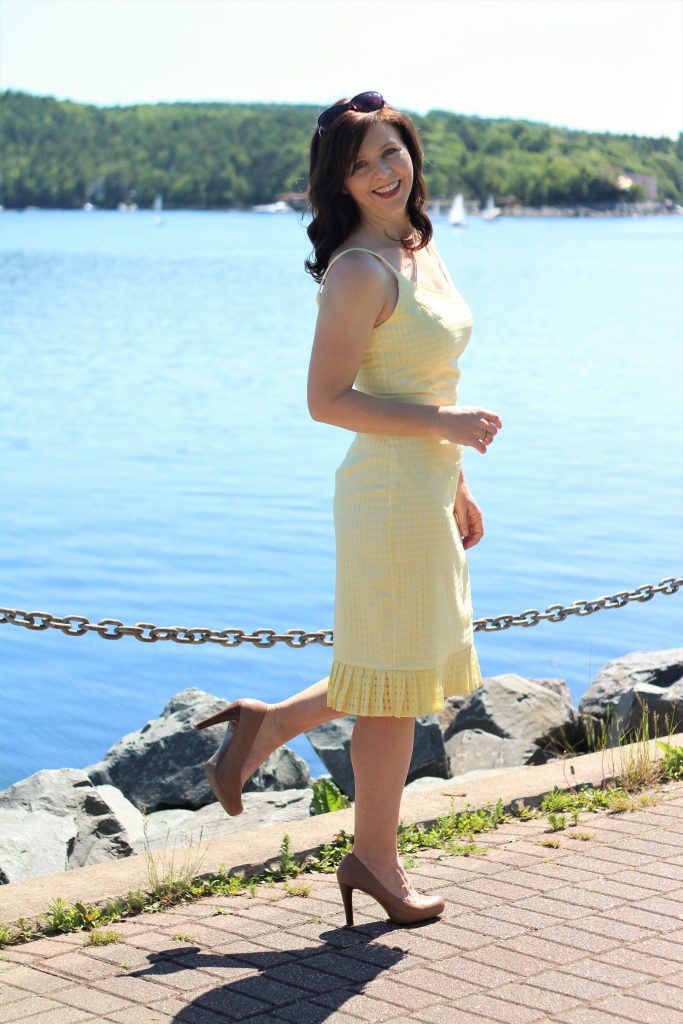 Looks as though when I make something yellow, it has to be gingham and flouncy. First, I made this yellow gingham top with some flouncy sleeves back in May an now this flirty little number.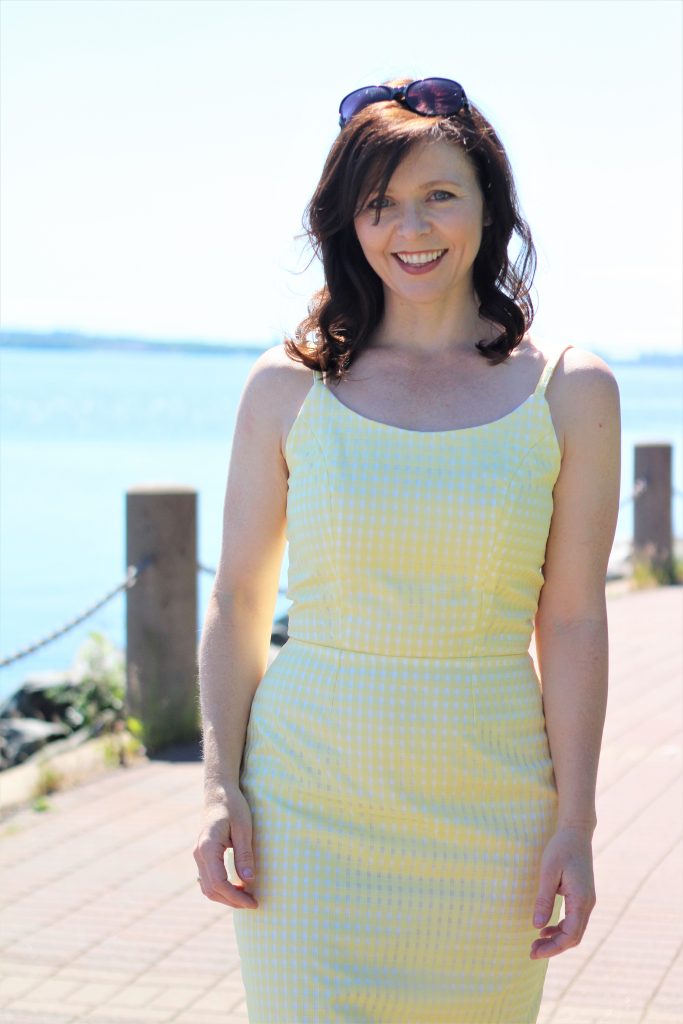 I first saw this dress made up by Rosy where she added a long flounce to the bottom of hers and I loved it. Butterick 6453 is one of Gertie's patterns that I wasn't immediately drawn to but after seeing Rosy's, and other versions, I thought I'd give it a try. I cut out my usual size but thought that I may need a little more length in the bodice…I was wrong. I didn't need the 1/2 inch that I added as you can see in the photos…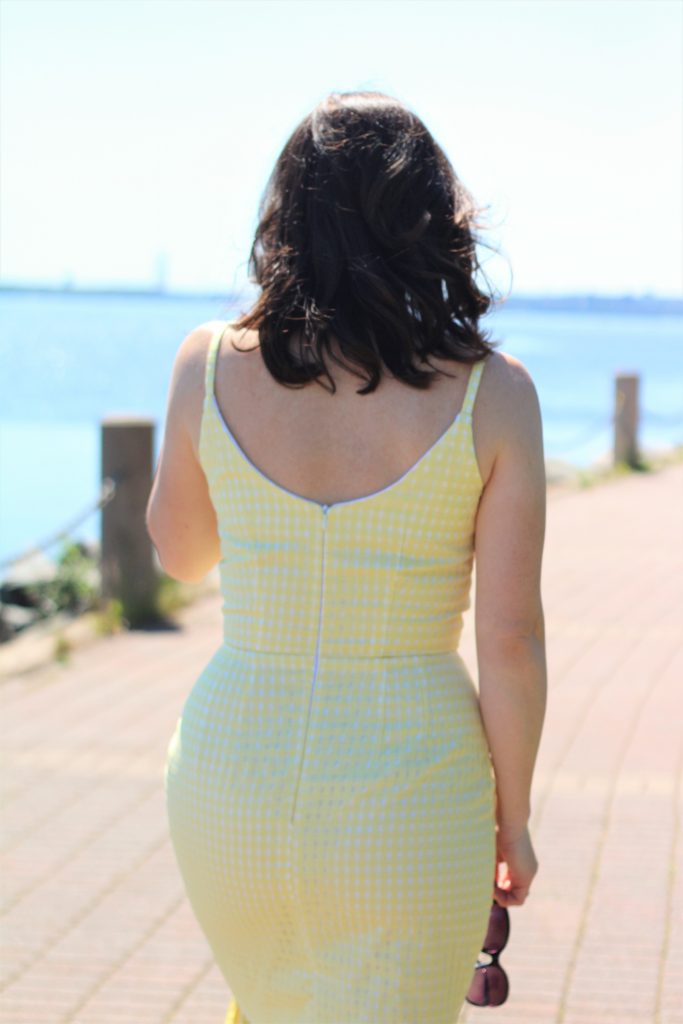 The rear view….oh it would be such a good fit, if not for my needless alteration. Those little wrinkles across the bodice drive me a bit nuts but not enough to take it apart and redo…..let's be real.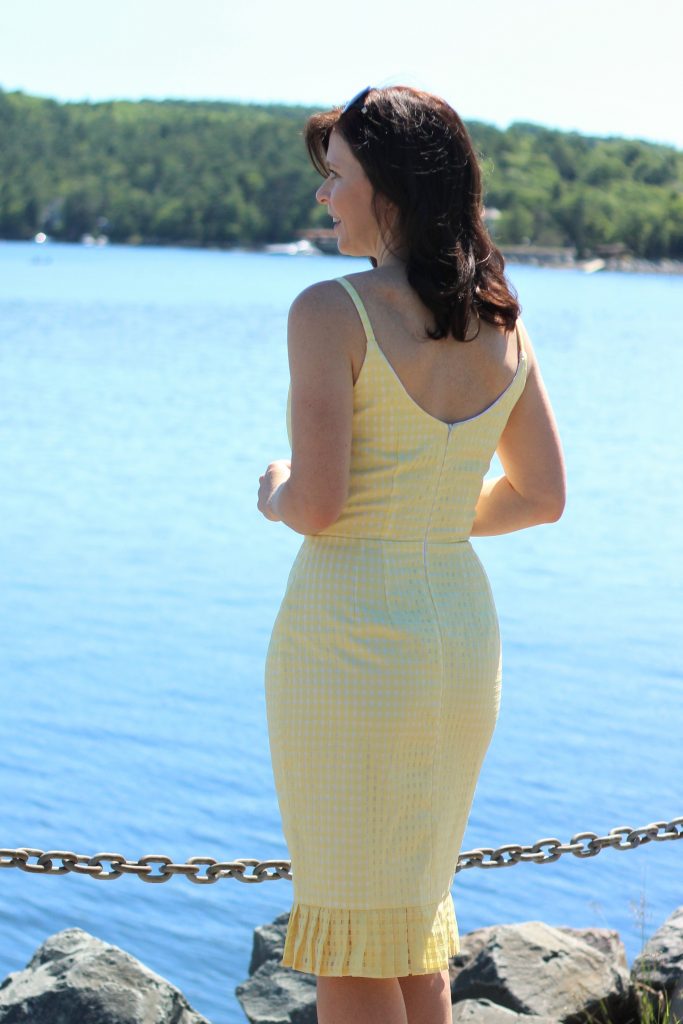 The fabric is interesting. It's hard to tell from the pictures but it is a sheer windowpane polyester. Where you see the white, is actually the underlining. It doesn't have any stretch…no secret pajamas here!
To add a bit more interest and fun, I cut five inches off the bottom and replaced it with a pleated flounce. I had originally basted a second layer above this one but removed it. I thought that it was too much but after seeing these pictures, I'm considering putting it back on.