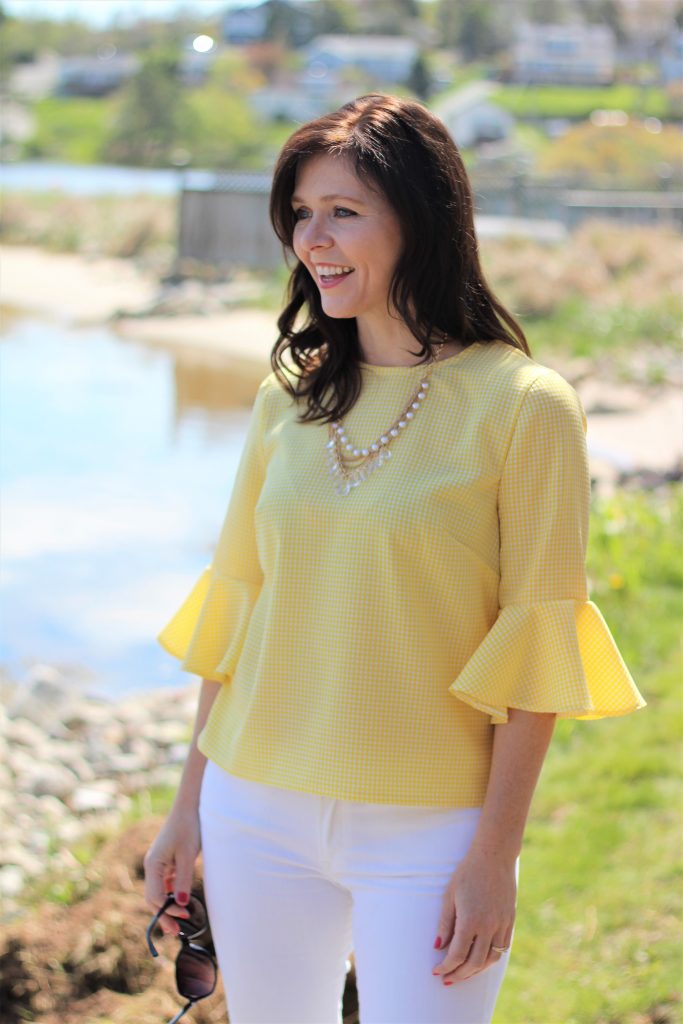 Me Made May is almost over and while I didn't get a pic everyday, I did wear me mades. I also realized where my handmade wardrobe has gaps. In particular, tops.
McCalls 7542 has made many appearances all over the internet. I picked up this pattern when it first came out and cut out a muslin but wasn't thrilled with it…could have been just the day. You know, just not feeling it that day. But after seeing so many great versions, I wanted to give it another go and I'm glad I did. I love this sunny version!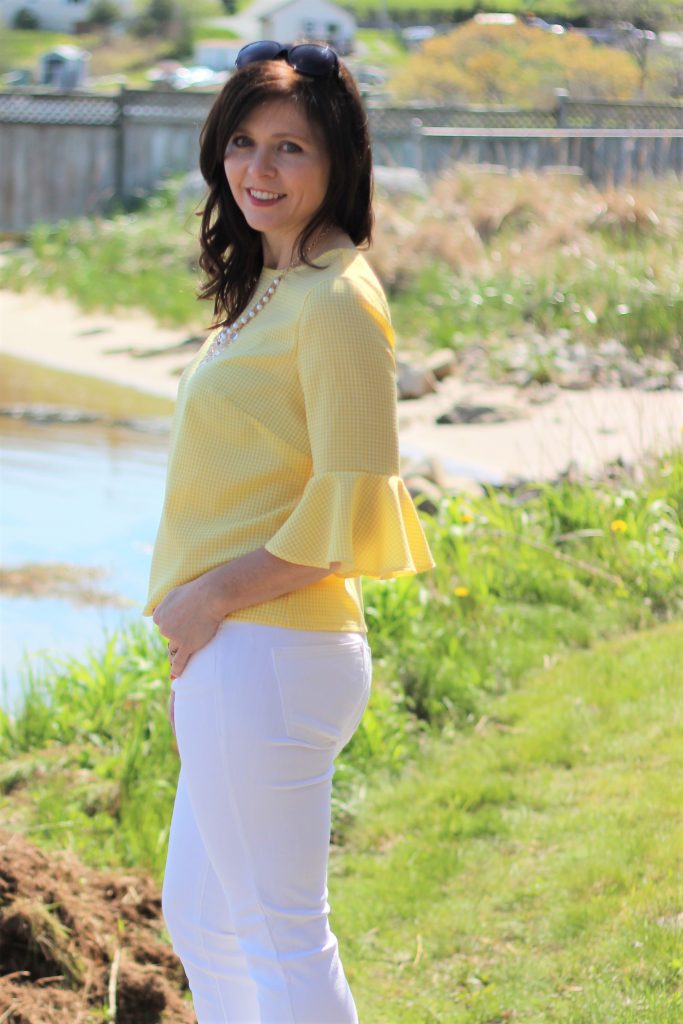 I had this yellow gingham in my stash since last summer and thought it would be cute made up in this pattern. It has enough drape to lay nicely on the body but doesn't let the sleeves fall flat.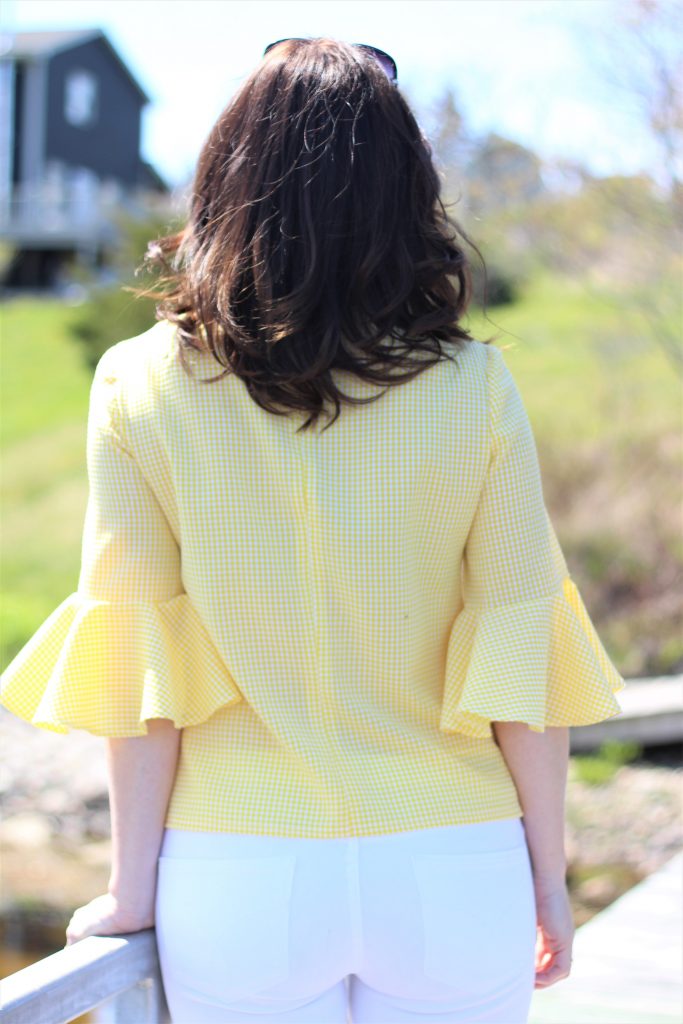 There's not much to say about this one… I made it as per the pattern, View D. The only alteration I made was to grade it out one size from waist to hip….Mama needed a bit more hip room.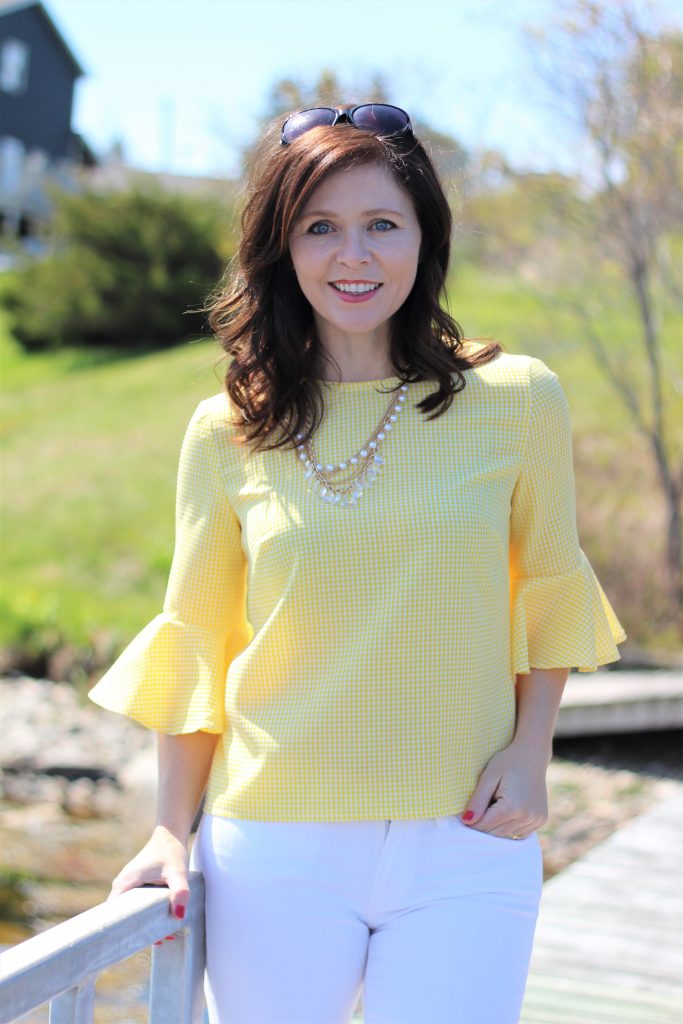 Have you tried this pattern? Are you into the the fun sleeve trend that seems to be so hot right now?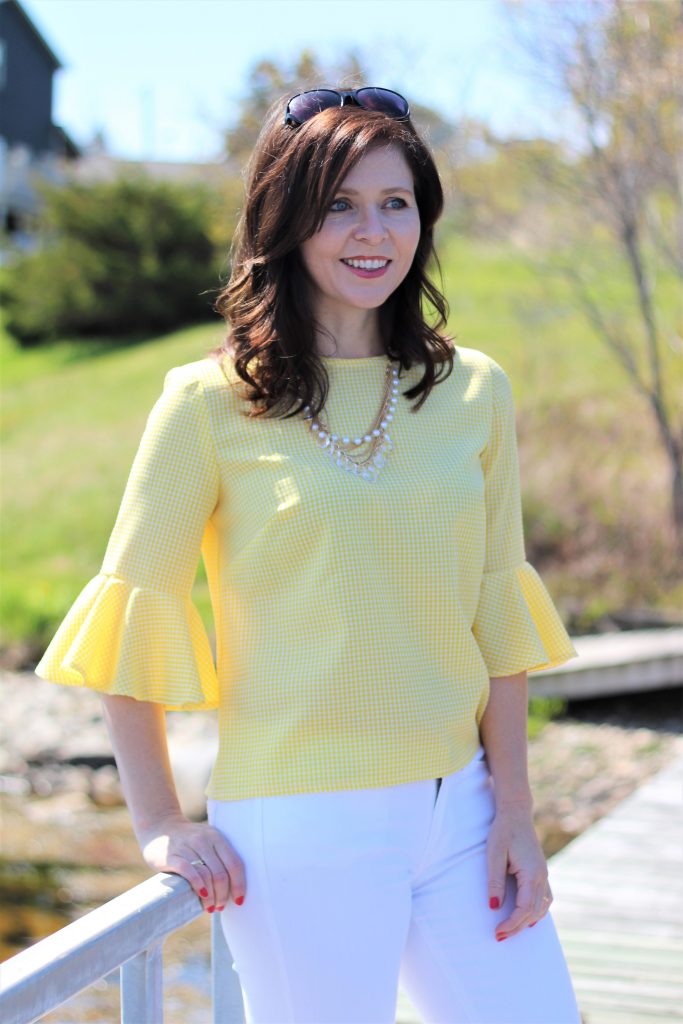 Check out McCall Pattern Company's blog for inspiration and see the winners from the M7542 contest!