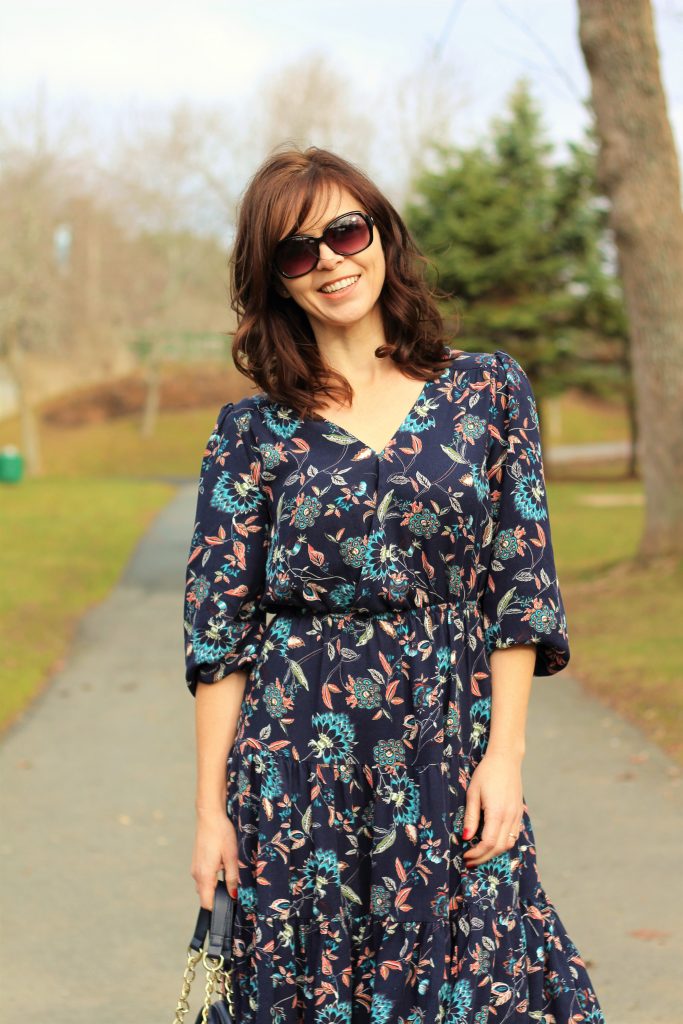 I'm feeling very feminine and bohemian today….just floating about in this gorgeous rayon floral. A tiered and gathered dress would not normally be a style that I would be drawn to but I took a risk here and went for it. I'm glad I did, cuz I'm kinda loving it. I love to dress feminine and this style is most certainly that…but is it classic or vintage? Or is it classic 70's? I feel like vintage refers more to pieces of clothing that were actually made and worn years ago and that classic is more about styles that never really go out of style and remain staples in a modern woman's wardrobe.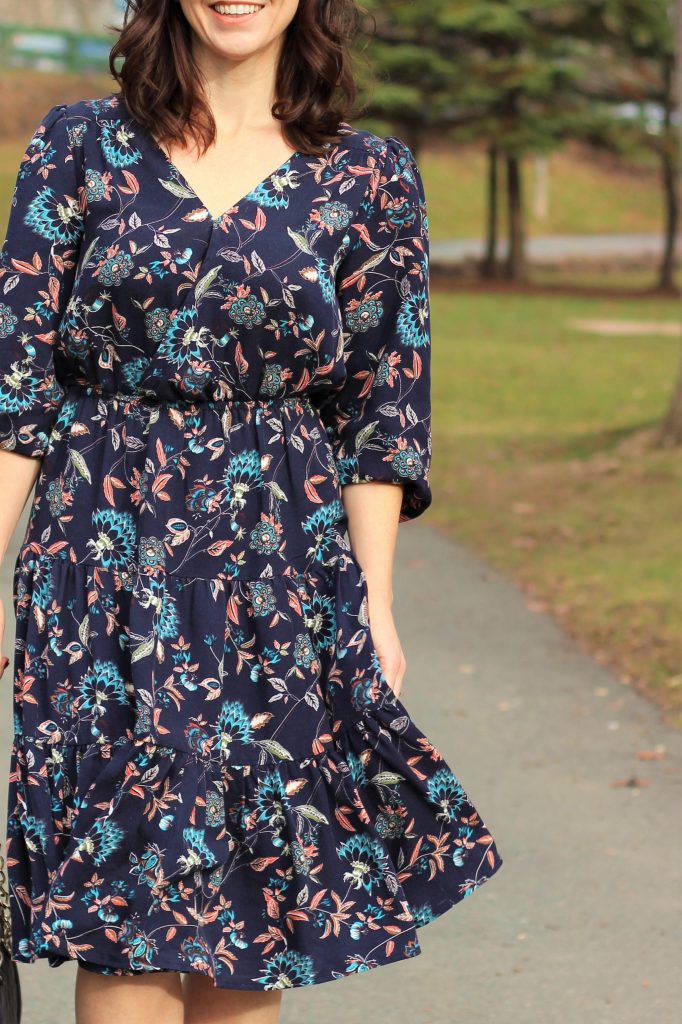 I set out to learn what the difference is and…according to this article by The Glamorous Housewife here is what makes an outfit classic…
So what makes an outfit "classic", apart from the clothing being a style that has stood the test of time? In order for a ensemble to be classic, it need to have these five aspects:
Discretion: The outfit doesn't show off too much skin; it leaves something to the imagination
Flattering: It accentuates the wearer's best aspects and hides the problem areas
Effortless: The person wears the outfit, the outfit doesn't wear the person.
Tailored: This can also be called the "Goldilocks rule"; the clothing cant be too tight, nor too loose. It must fit just right.
Cultivated: The outfit must be accessorized in a way that compliments and doesn't detract from the wearer.
I don't know that these are hard and fast rules but it was interesting to ponder for five minutes…and no more. I still don't know where this dress fits but I feel like it fits who I am at the moment and makes me feel great.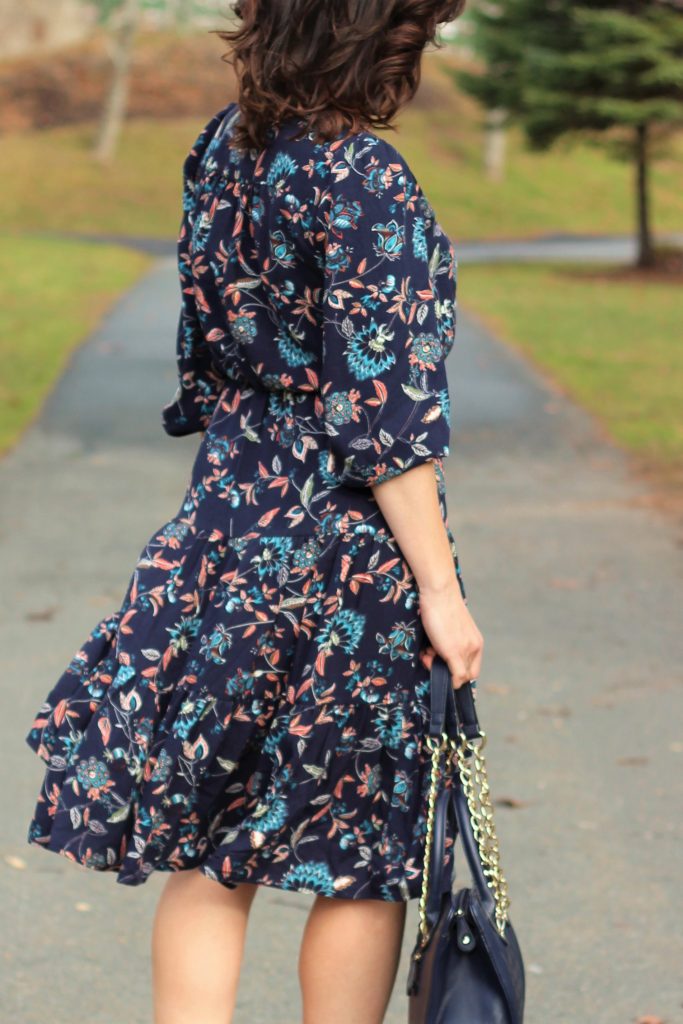 So let's talk fabric and pattern….the fabric is a 100% rayon twill and I absolutely love the print! I washed it like I usually do…but was a little disappointed that the navy faded slightly. Not much… but it did. It's fine but I like my colors sharp. oh well….
The pattern is B5878. It has just recently gone into the dreaded land of OOP(out-of -print). So snap one up while you can. I'm a huge fan. Here's the pattern description as per the envelope…Pullover dress has self-lined yokes, very loose-fitting, mock-wrap, surplice bodice, elasticized (seamed) waist, and narrow hem.
For anyone who is still working on their sewing skills, I recommend this one. No zipper, no buttons, and the sleeves, though set-in are very forgiving due to the gathers at the shoulders!
Yes… there is a lot of gathering to do but by choosing a fabric with a busy print….mistakes and imperfections would be hard to spot!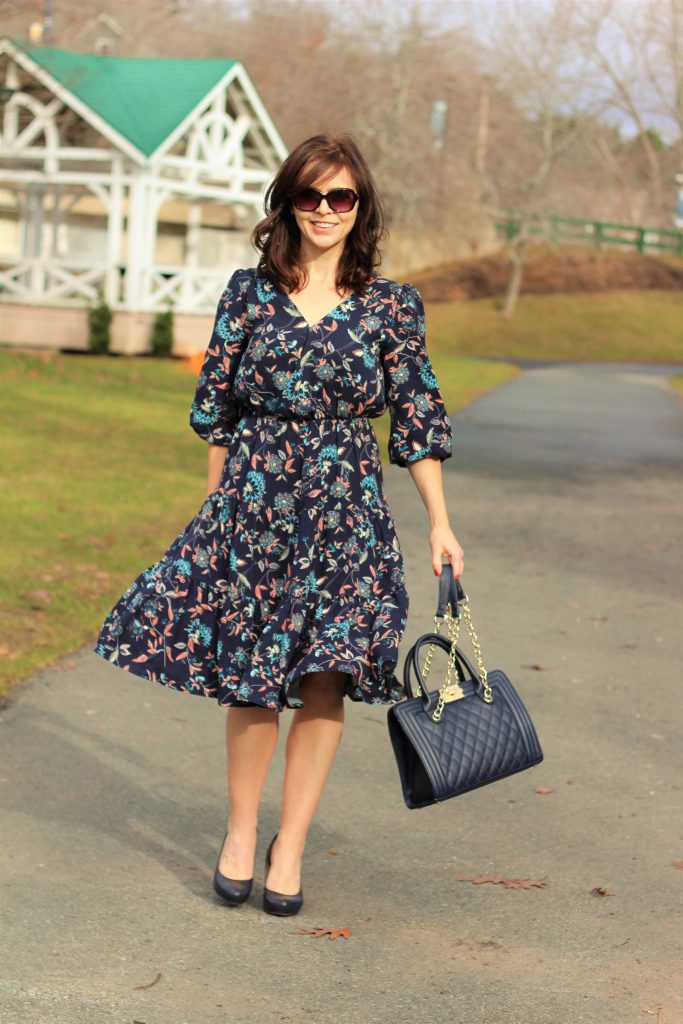 The only thing this pattern is missing is pockets! I wish now that I had put them in…shame on my lazy self!!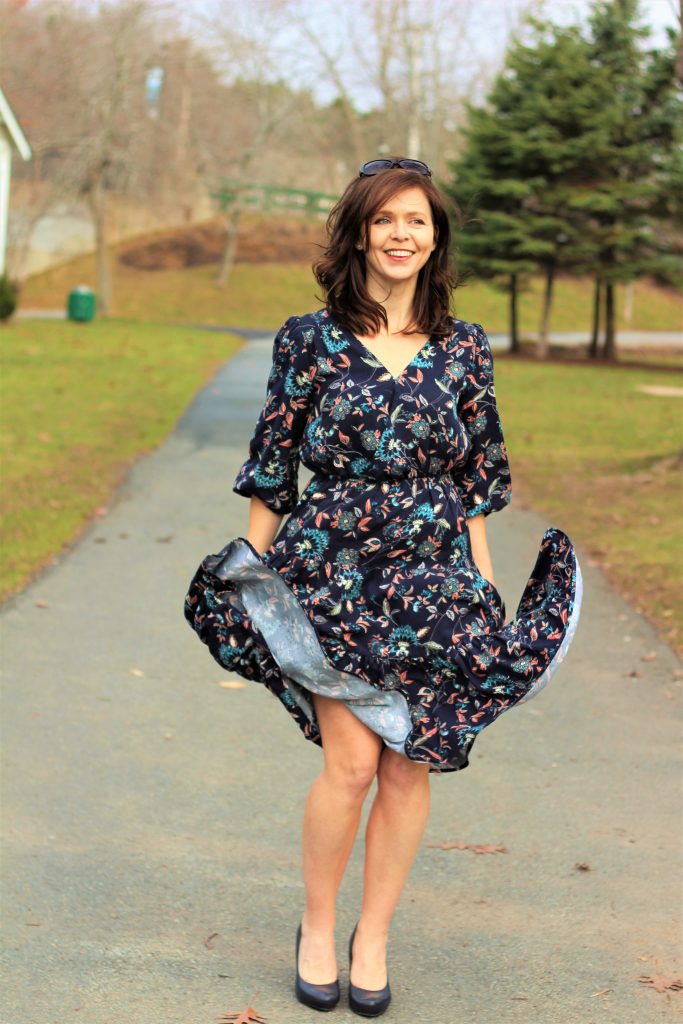 Yes, I'm still roaming around without tights….I'm avoiding those things as long as I can….