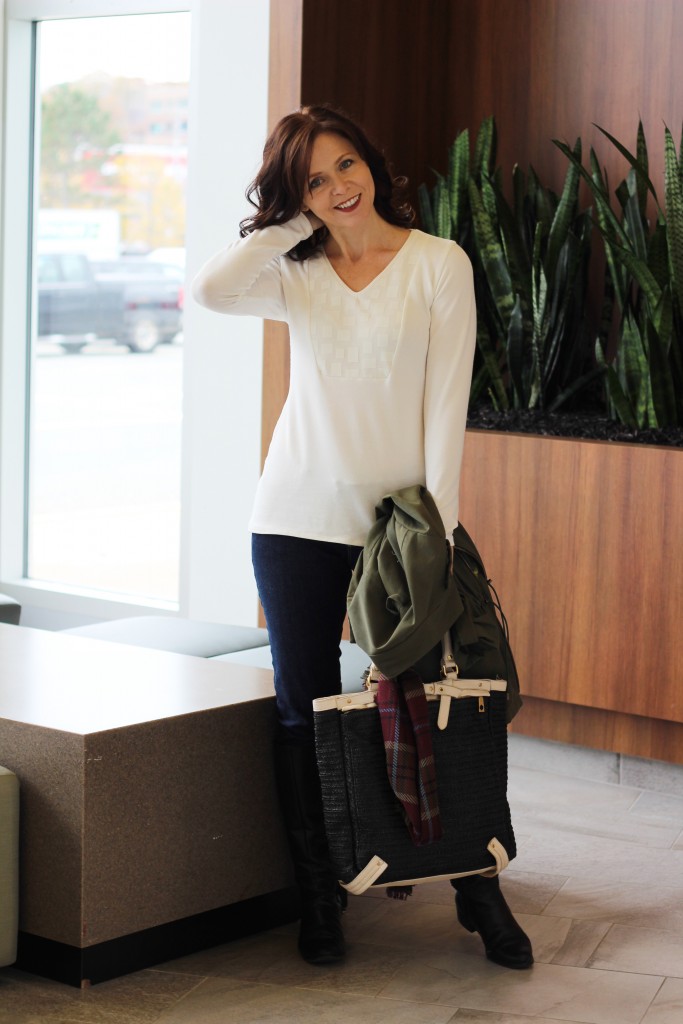 Things are all casual today on the blog…and all me made as well. Lillian top, Ginger jeans and my Simplicity 2153 jacket.
The focus of today's post is the new Lillian top by Pattern Review and was inspired by Lillian Weber who sewed over 1000 dresses for Little Dresses for Africa. I was thrilled to hear from Deepika that 20% of proceeds from this pattern will go to this great cause!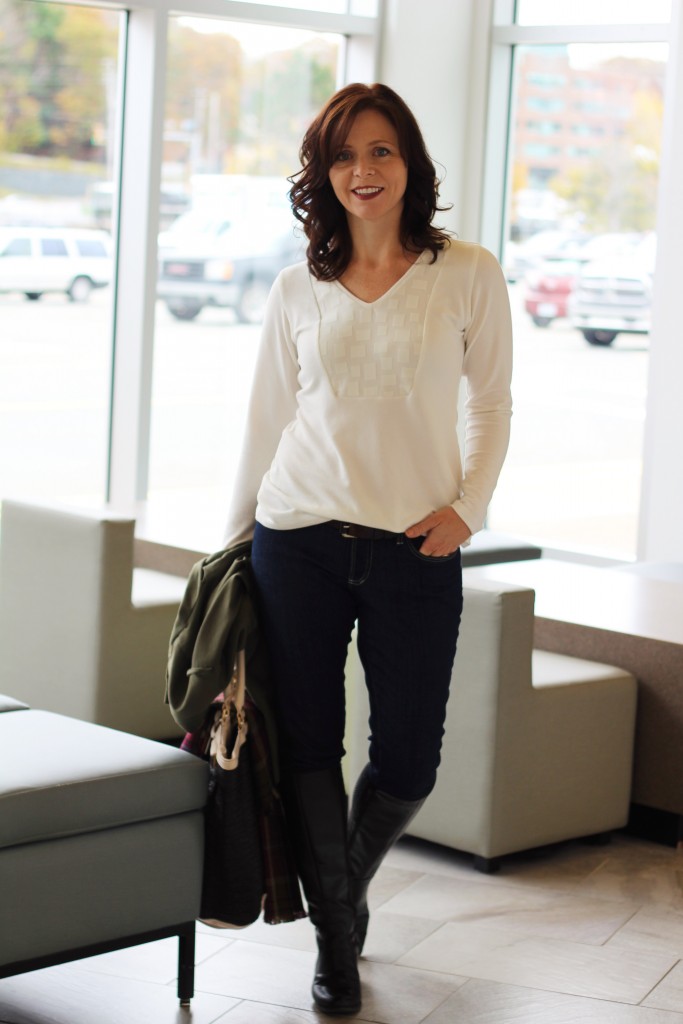 The pattern is described as…. A knit top or an a-line dress with a V-Neck Yoke and cap sleeves. The front yoke allows for subtle bust shaping as well as infinite design opportunities. Mix and match fabrics and create a whole wardrobe of Lillians! The top skims the figure and works for a variety of figure types. Go down a size if you want it to be close fitting. 
What isn't mentioned here is that this top is a pretty quick and easy make. I was surprised at just how quickly it went together. I made a size small and I'm really happy with the fit. I have not been a fan of PDF patterns but they are starting to grow on me…this one is only 16 pages so that helps. It also helps that I have been having some nice garments come from PDF indie patterns lately. That helps a lot!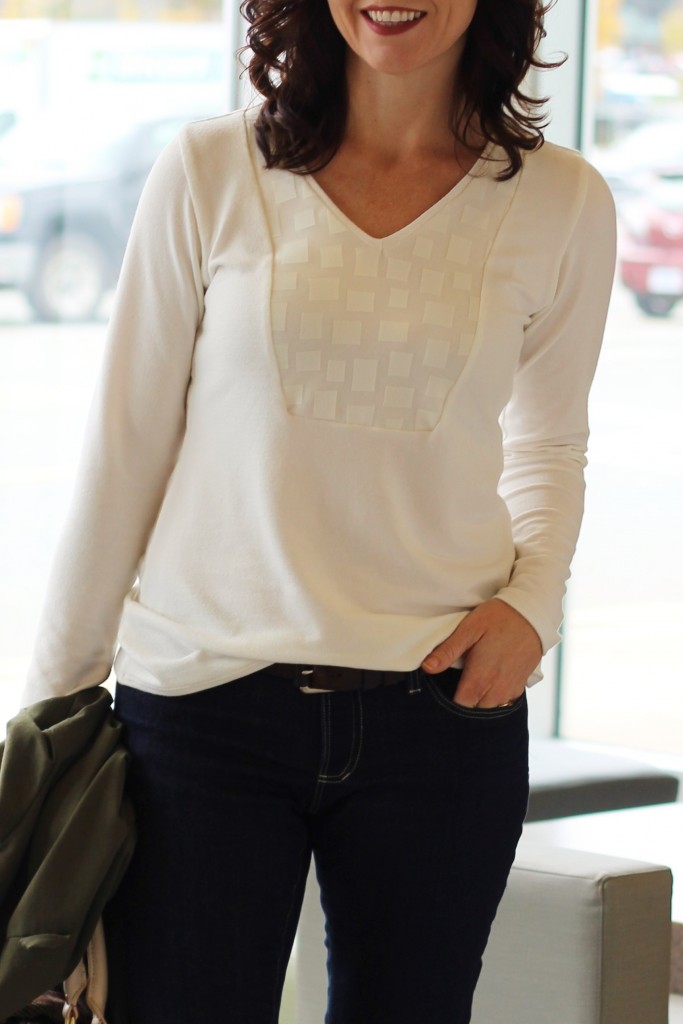 As you can see… my version has long sleeves. It's fall here in Canada and I wanted to be able to wear this right away so like Sue, I decided to draft some long sleeves. I have a little extra fabric under the arm but I think that is because I had inserted the original cap sleeves ( which I really liked BTW) and then took them out. When I unpicked the sleeves, I think I stretched the armhole a bit…..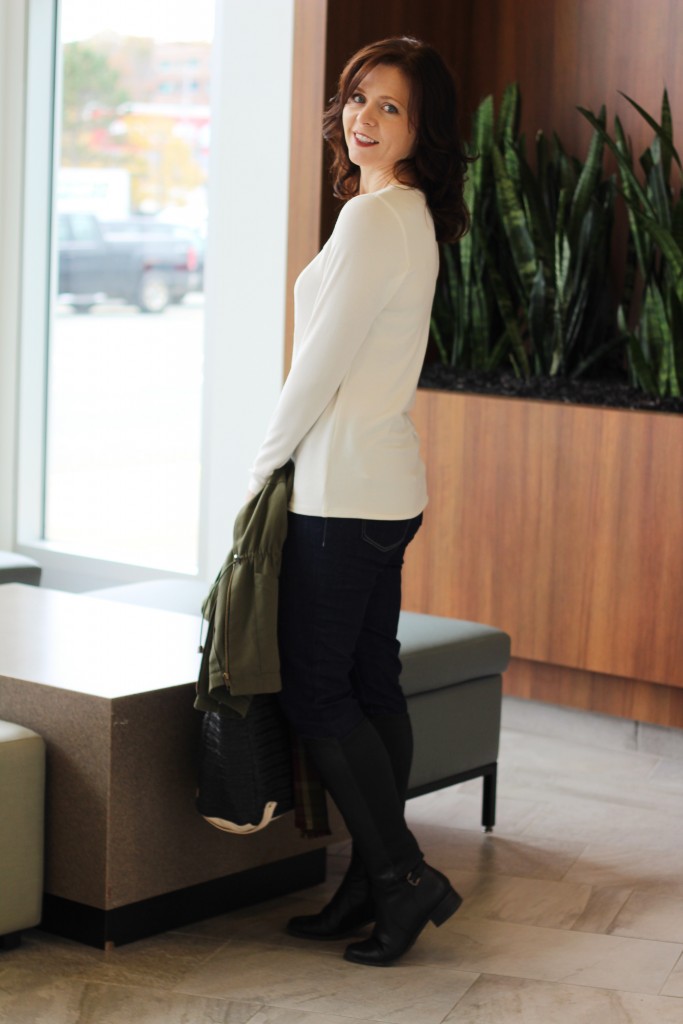 I choose a light soft sweater knit in a creamy ivory and for the yoke I wanted something subtle.  I love the unexpected look of this geometric lace as an overlay. I need more staple pieces in my wardrobe and this is the perfect addition… I will wear this a lot. This will also be a great top for the spring with the cap sleeves.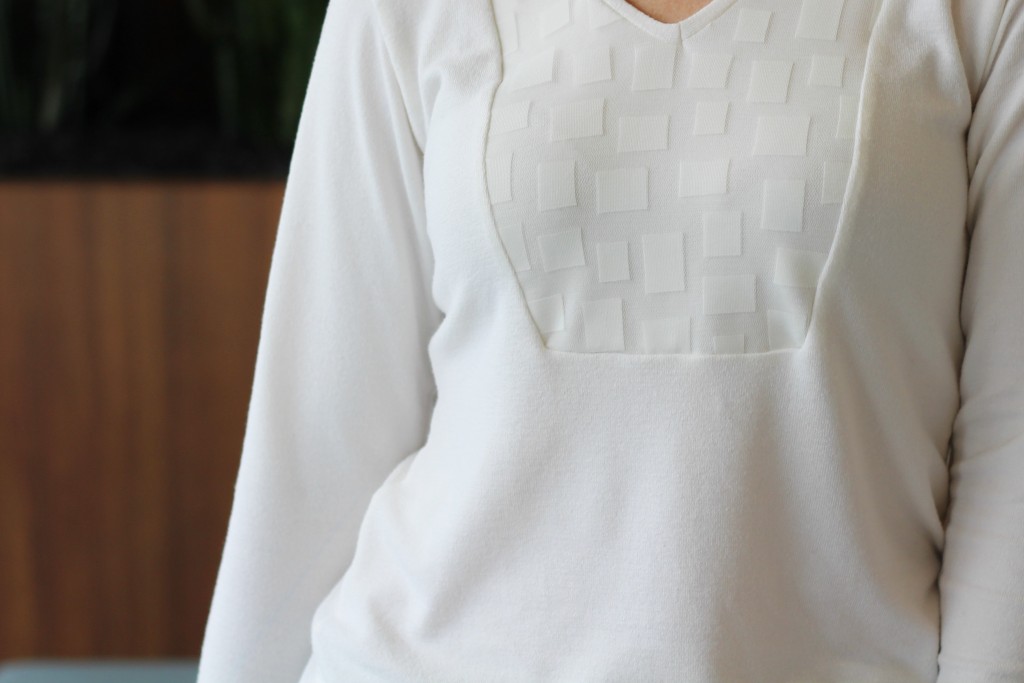 I think that this would look great in a black knit with a black sparkle knit yoke for the holidays. Simple but festive…. there are so many possibilities!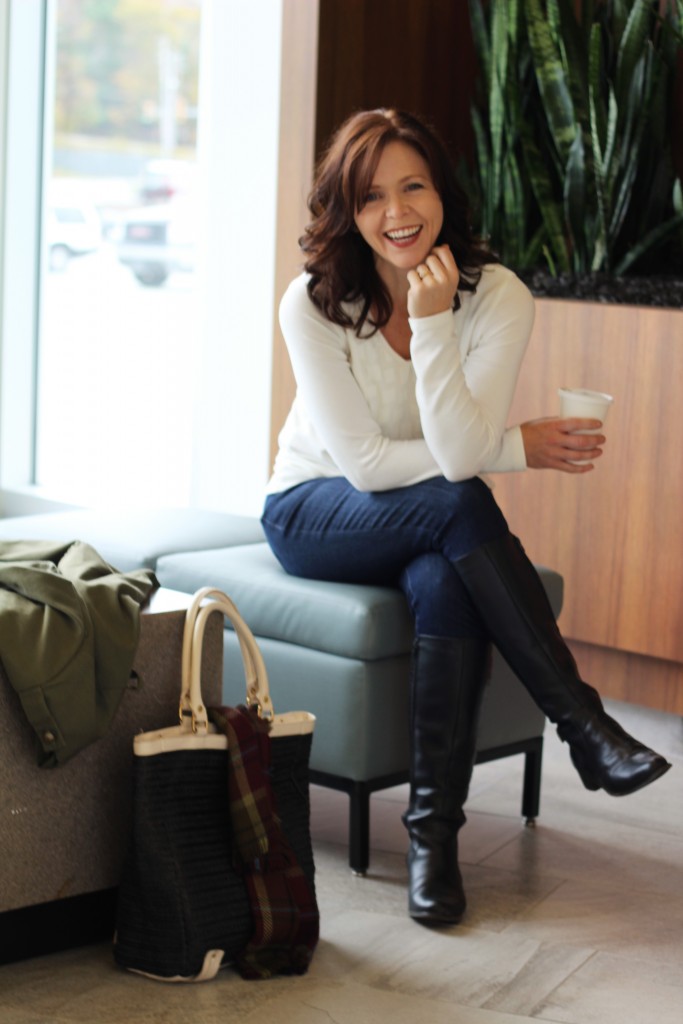 I thought that I would include a pic of the entire outfit… these are my newest Ginger Jeans and while I like them better than my last pair, I am learning more each time I make them. I'm not sure if I will ever buy another pair of jeans again! They are addictive! This Simplicty 2153 jacket that was made back in 2013 and has continued to be a favorite make.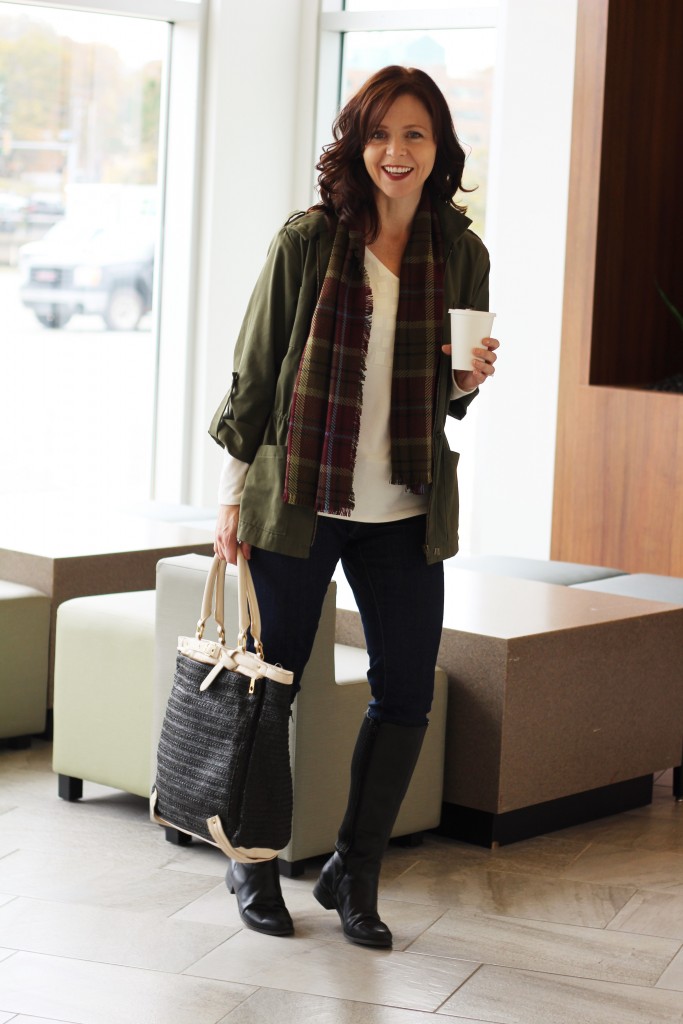 Check out all the lovely Lillian's on the tour!!
PatternReview.com (24th)
http://sewing.patternreview.com/Patterns/82644
Julie (24th)
http://sewing.patternreview.com/members/Jstarr4250
Sue (25th)
http://sue-parrott.blogspot.com/
Sarah (26th)
http://www.goodbyevalentino.com/
Eryn (27th)
http://www.stylesewme.com/
Margo (28th)
Creating In The Gap
Bianca (29th)
http://thanksimadethem.blogspot.com/
Hila (30th)
http://saturdaynightstitch.wordpress.com/