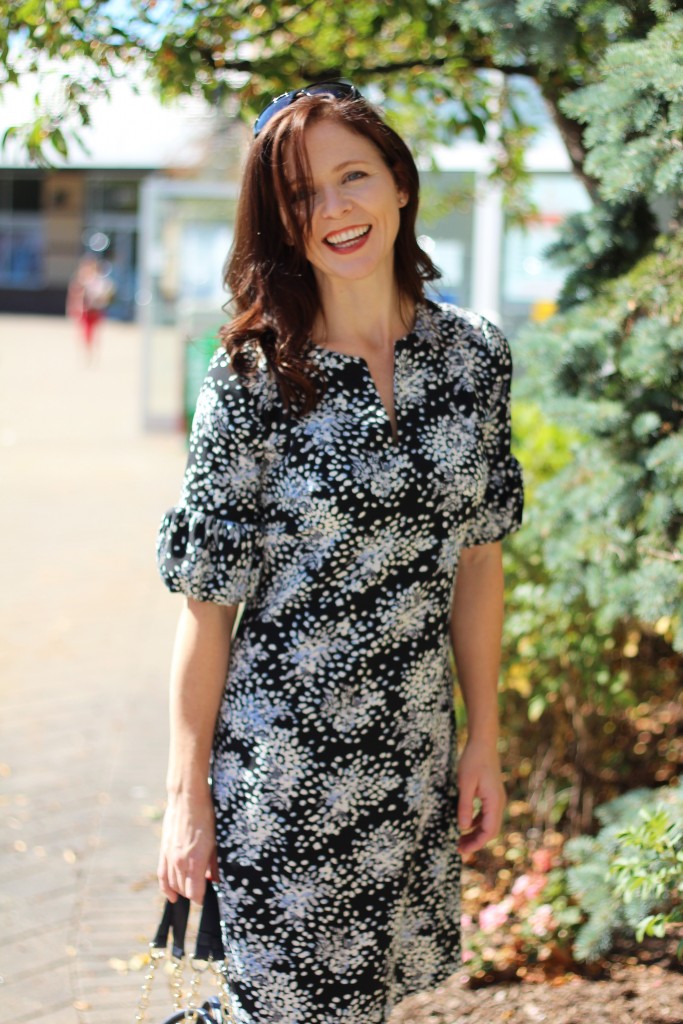 The look on my face in this picture says it all…I love my new dress for fall. So….here's the story on it.
Sarah and Julie published a new book, The Tunic Bible on sewing tunics and offered up a copy for me to try. At first I wasn't sure if a tunic would be my style but thought differently after seeing a few pictures of what they had made…those crafty ladies sucked me in with their pretty fabric choices and gorgeous selves sporting their stylish tunics.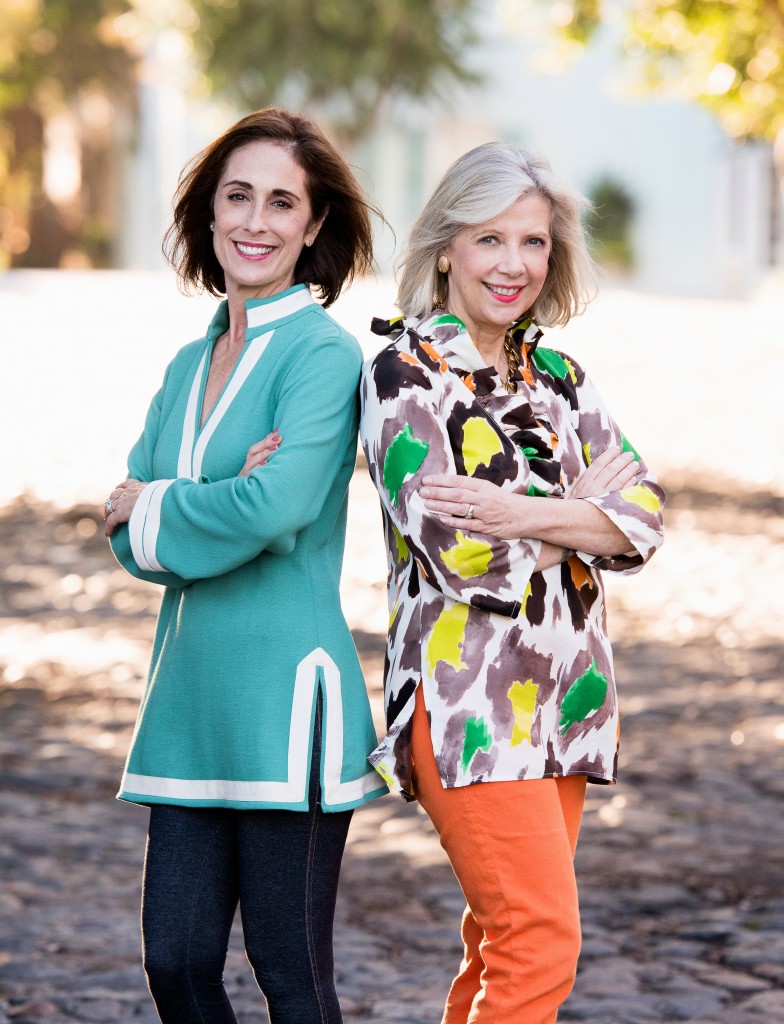 The tunic design possibilities are endless with this book and the book itself if brimming with ideas! Page after page of tunics that I now want in my wardrobe.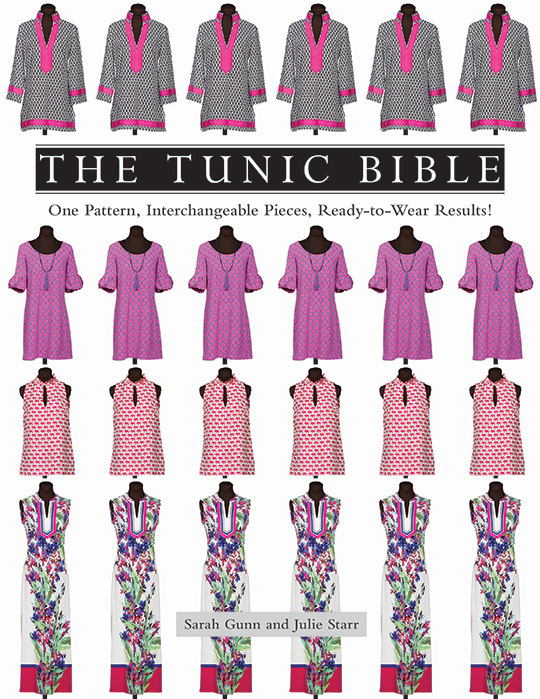 I was immediately drawn to the ruffled sleeve though. I mean, seriously…I love these puffed sleeves! I went with the slit neckline with the placket facing on the inside.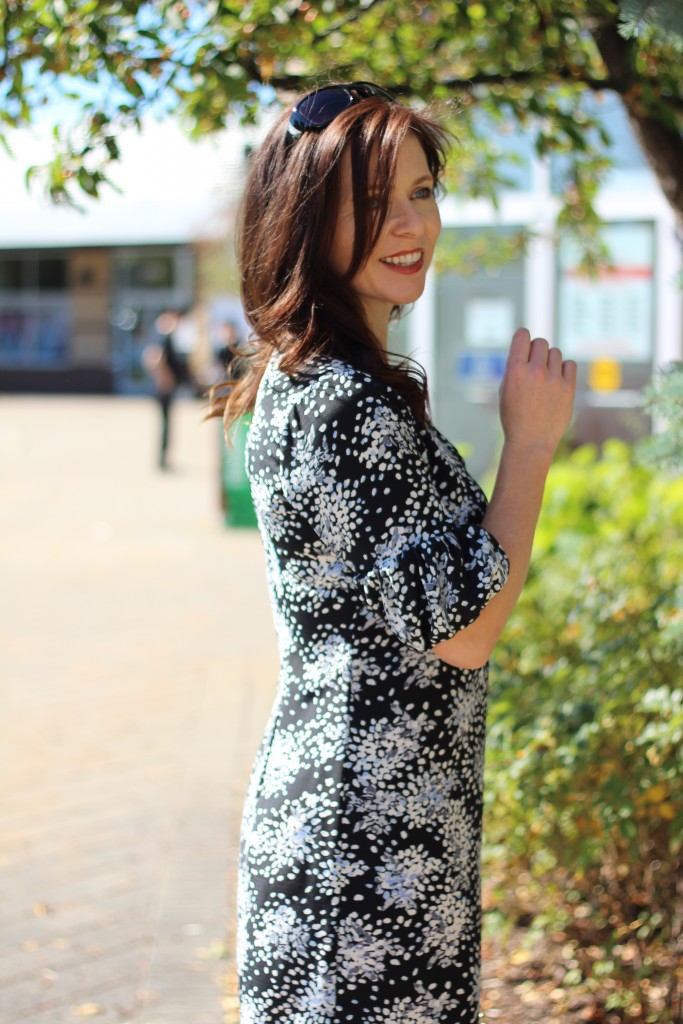 My fabric choice was one I had been eyeing for sometime now and when I saw the Tunic Bible, I knew I had the fabric for the job. I love a black background floral, especially for the fall and we all know how much I love blue and white together so I guess that kinda makes this my perfect fabric print…if only it was a rayon… but alas, it's a polyester. Good thing it's fall/ winter…I can make you work for me in the cooler months you sweaty poly you….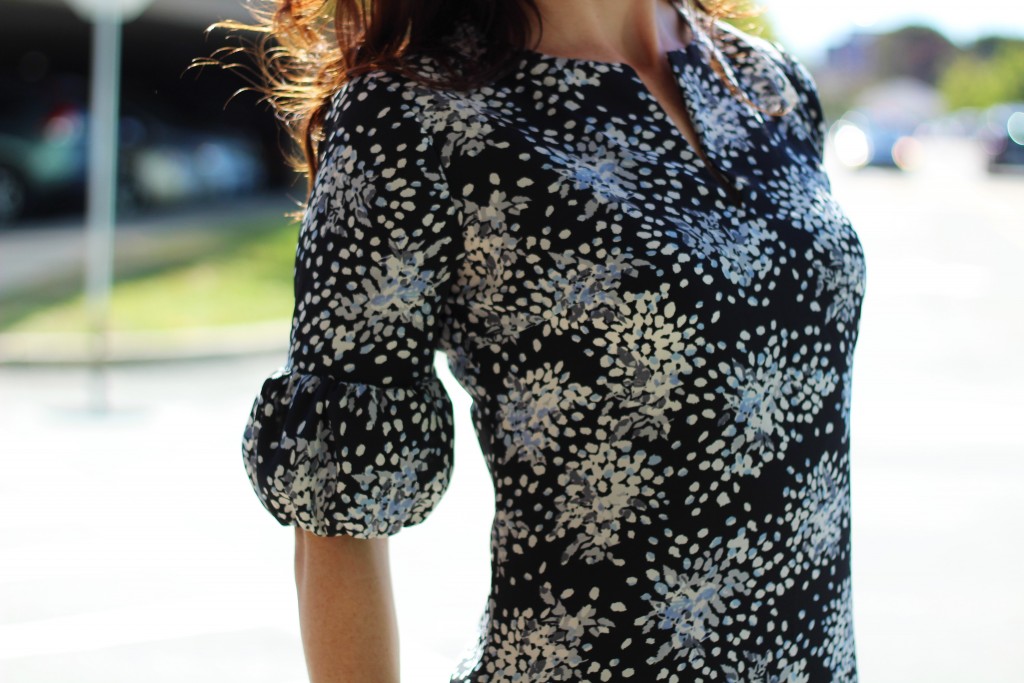 Gah!! Those sleeves though! Sarah and Julie, you really aced it with this one!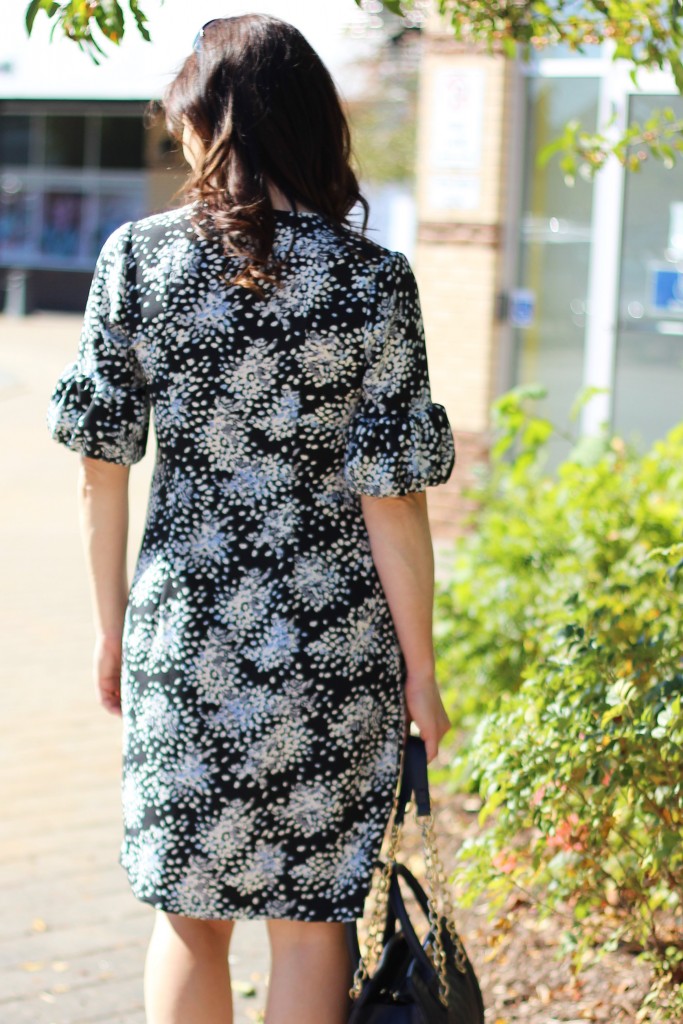 The sizing was great, I cut out a small but ended up grading it to an extra small through the hips and waist. For comparison,  I cut out a straight 12 in the "big four". I can slip this dress on without a zipper even with the back darts…the fit is gooooood!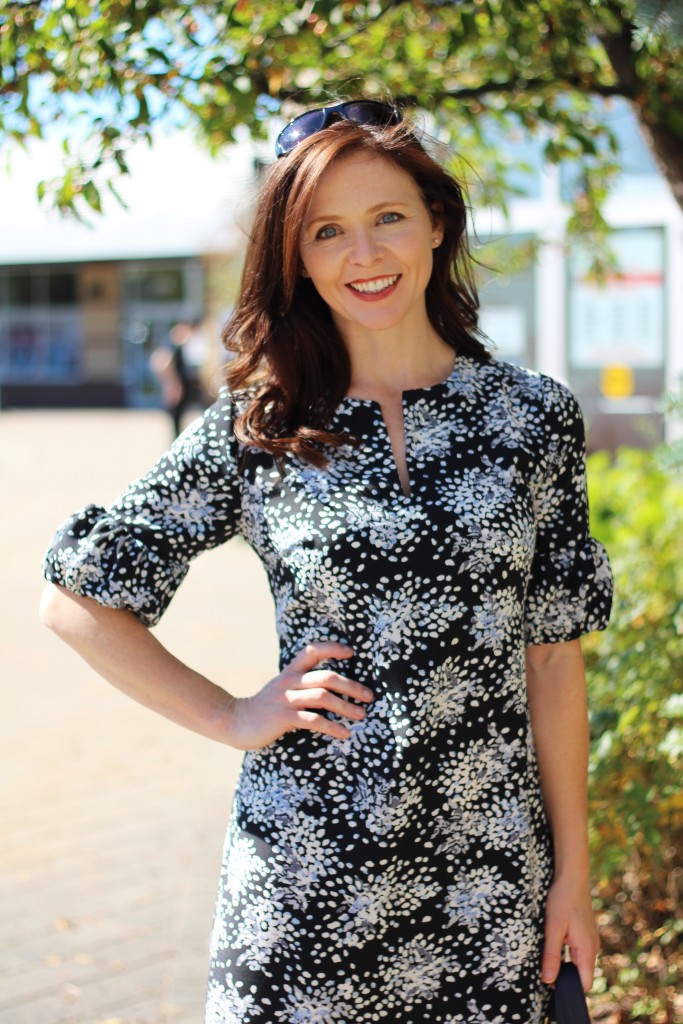 No doubt, I will be going back to this book….I already want an ivory ruffled neckline top version….  I'm thrilled with this dress and have already worn it many times.
C&T Publishing is also offering a book to one of my readers! Winners outside of the US will receive a digital copy ( I was gifted a digital copy and love that I can print out the pattern…win either way!) Leave a comment below and a winner will be chosen at random on October 12.
GIVEAWAY NOW CLOSED
And if you don't win the giveaway….sorry 'bout that…thanks for playing…but you can still be a winner and find yourself a copy at one of the following links!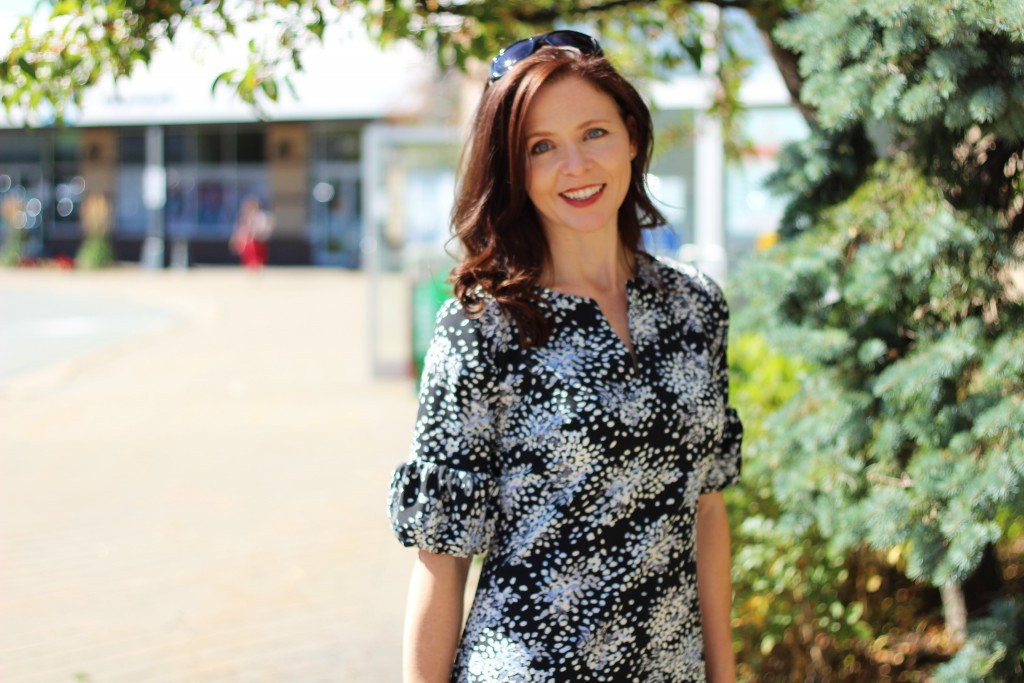 So you don't miss out on lots of inspiration I'm including the entire list of other bloggers on this tour. I am pretty excited to be in such company! Check out their fantastic makes.