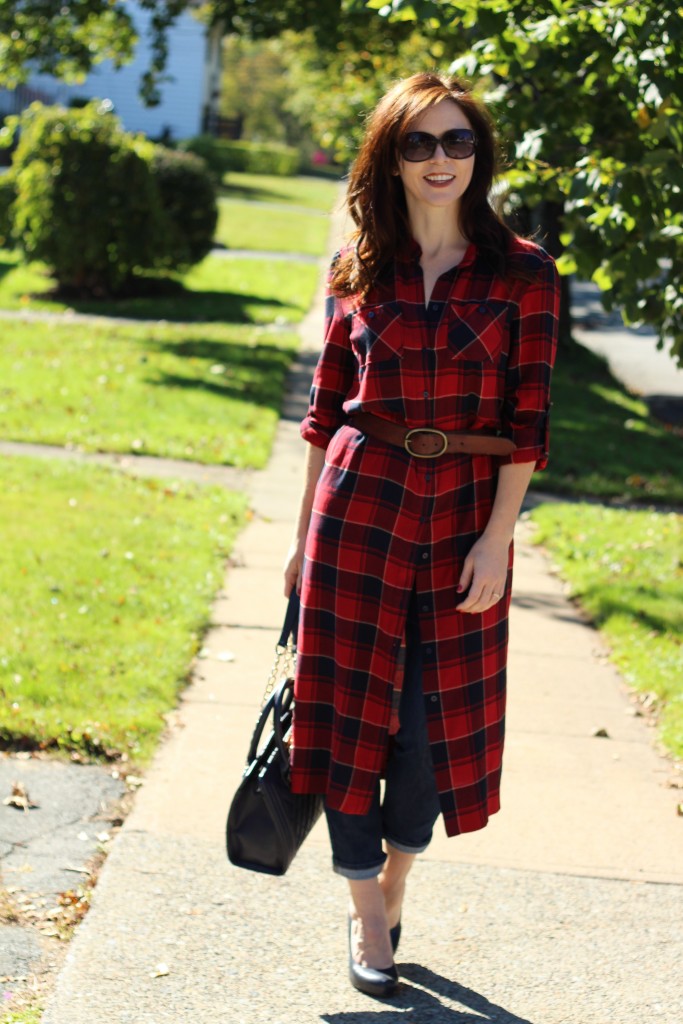 Some garments have a very distinctive journey when I'm sewing them…this one was a road trip from hell…I continually had to tell the little kid in my head who repeatedly chanted… are we there yet ?  are we there yet?….           To SHUT UP!!
I have expressed my love for rayon…it's perfect…except when it's a plaid and you've decided to make a long button front dress! For many of you, you have the patience to tackle this kind of project and love it. I don't. I want easy. Well you don't always get what you want….except all the hair pulling moments with this dress did pay off because…look at this dress…. I love it!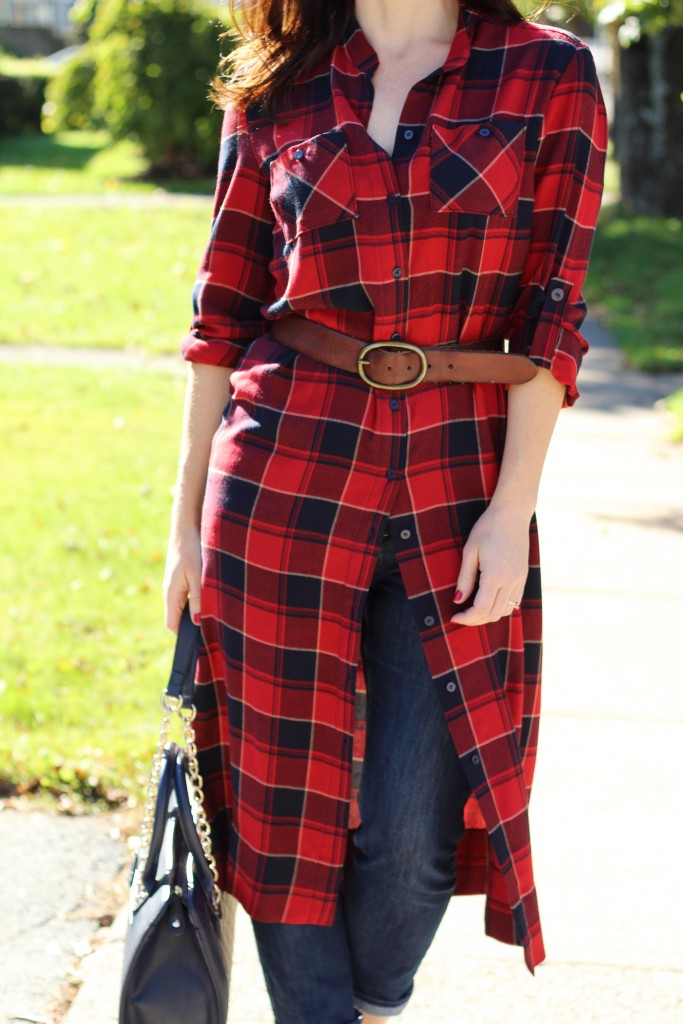 I got all trendy and paired it with my jeans underneath too. And I got all bold and pulled my best Angelina Jolie leg pose for ya! Finishing this dress gave me all kinds of misdirected confidence…..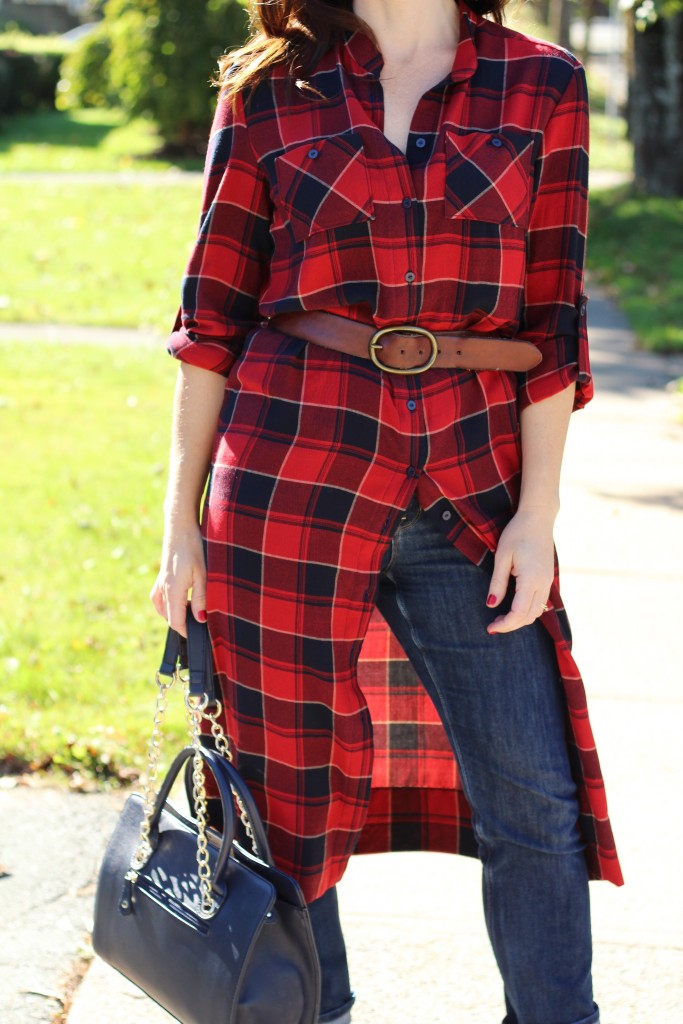 Ok, let's get to the nitty gritty. The pattern is Vogue 8903 in a plaid rayon from Fabricville. I choose view E with the length of view F. I thought that I might wear this with jeans or boots and that the longer length would work.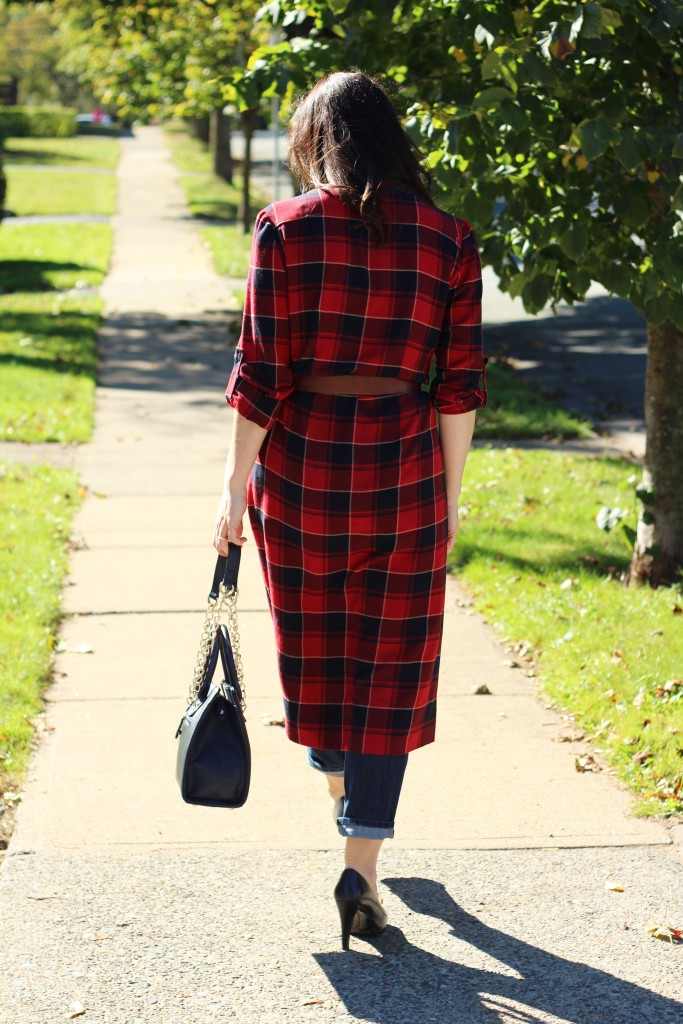 I interfaced the pockets and cut them on the bias which helped them keep their shape when I topstitched them on. I wish now that I had cut the back yoke on the bias as well but at the time I was short on fabric and didn't want to go get more…  I did do my best to match the plaid so I'll be content with that.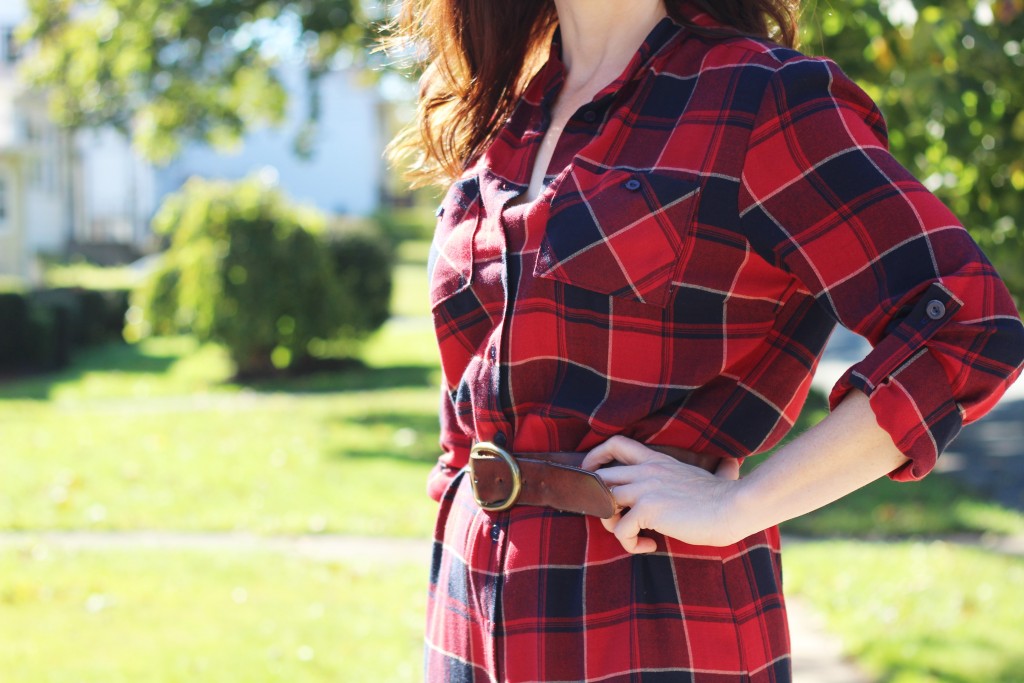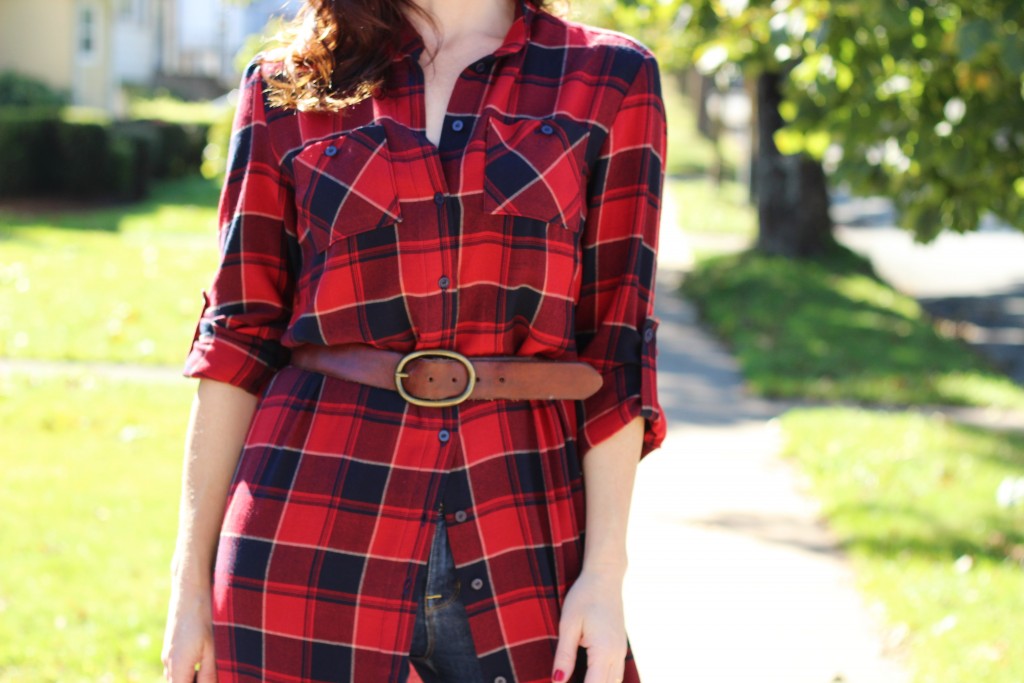 I love the tabs on the sleeves and I opted for the mandarin collar for something different.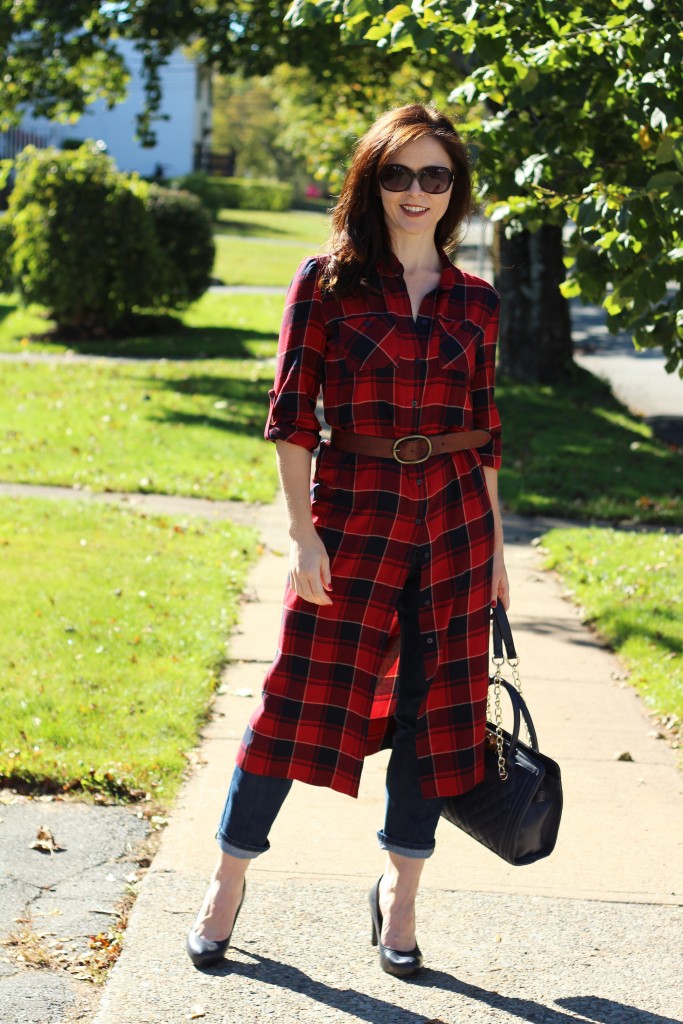 So…tell me. What are you thoughts on the "dress over pants" trend? I think that it could be practical for winter months which is a nice change for fashion…