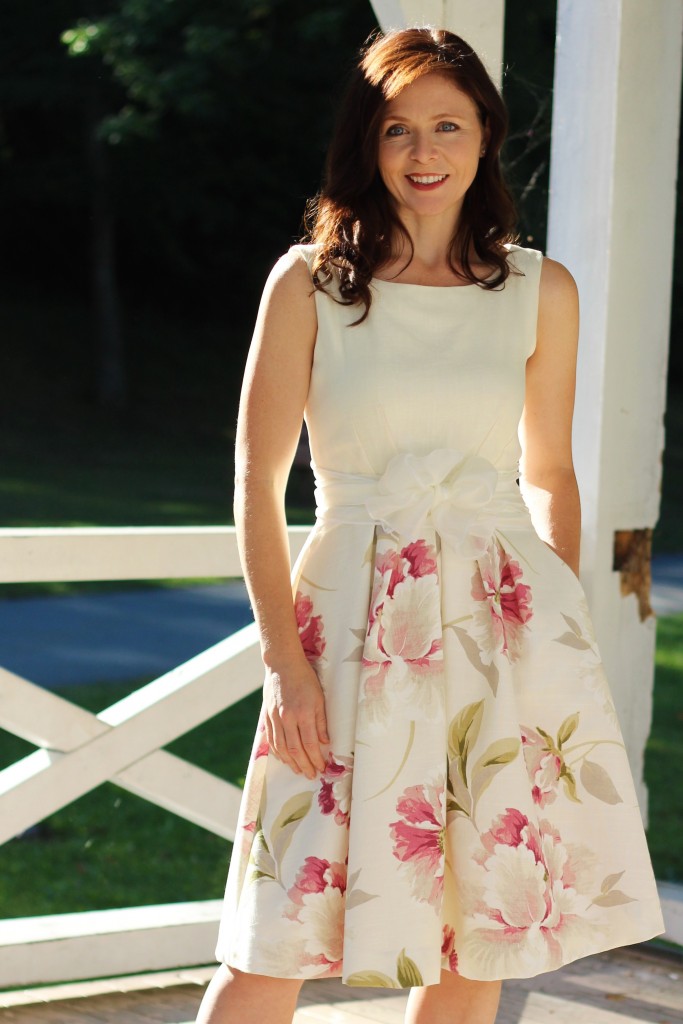 Exciting times in my world these days! My summer was filled with wedding planning and wedding sewing. The day was beautiful and we couldn't be happier for our daughter. She was a beautiful bride! I can't believe the day has now come and gone….where does the time go.
Our baby girl is married….yep..here come the tears…right on cue.
A special day requires a special dress…for the bride of course but also for the mother of the bride! With the wedding behind us, the bride turned photographer and took these pictures for me.
Thanks Emmy!!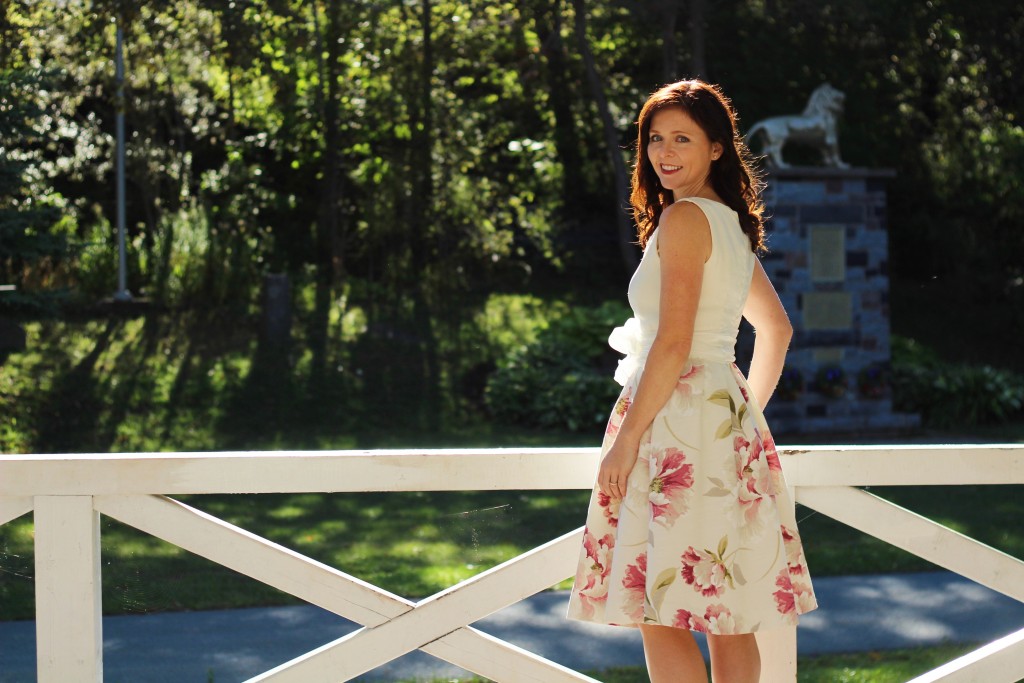 When it came to making my dress, I had a definite design in mind. This floral drapery fabric was in my stash and I knew it would compliment the country chic barn theme that my daughter had chosen. I wasn't so sure about wearing ivory but Emmy assured me that it was perfect. If the bride approves then we have a winner!! My plan was to make Butterick 5850 . I went ahead and made the full bodice only to find out that I really didn't like it. The bride agreed…she thought it was too "typical mother of the bride".
Okey dokey.  Scrap that plan!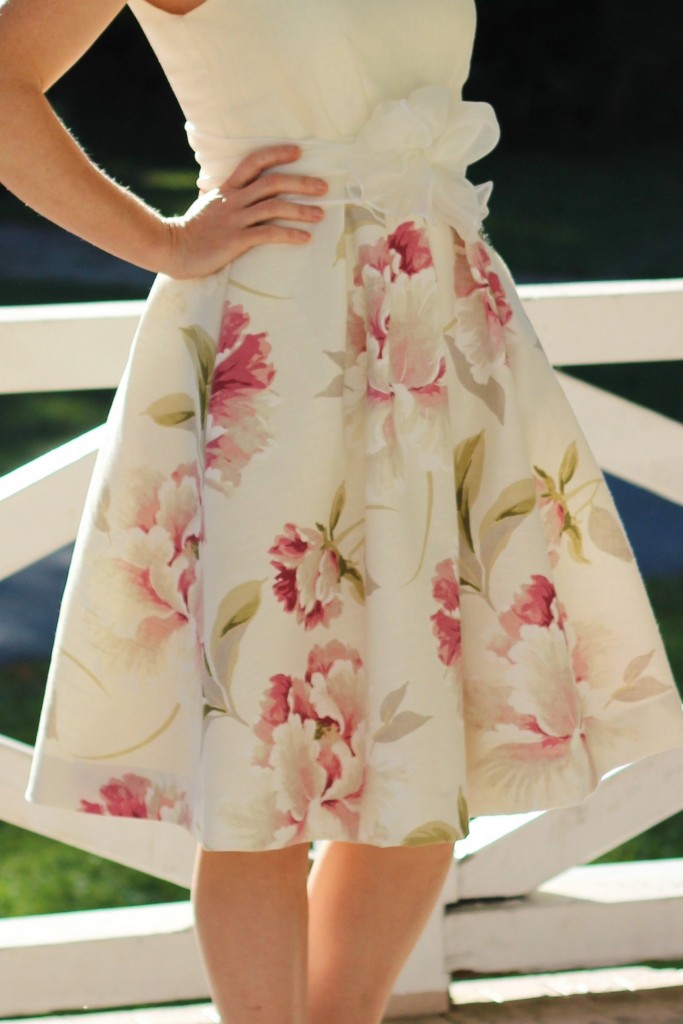 With only two months to plan the wedding, I knew that I didn't have time to spend mulling over this decision so I went with Simplicity 2444. Old faithful came through for me again!
The background of the floral fabric has a linen look to it, so I found a lovely linen for the bodice and used a shimmery organza for the ties (taken from B5850) and the bodice overlay.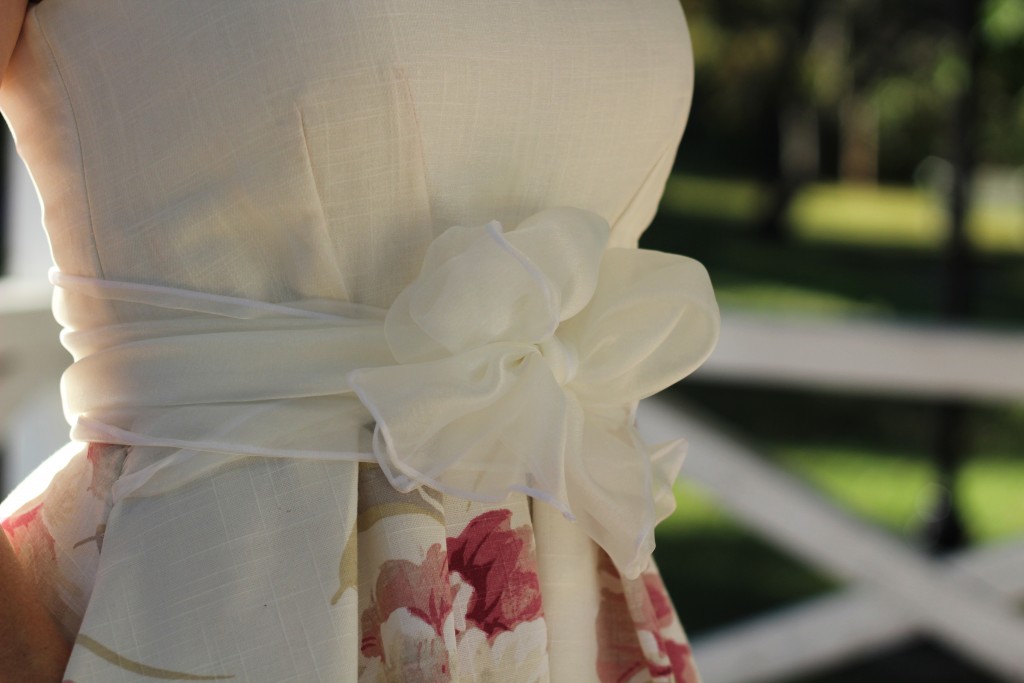 The picture below is the only one we could get that showed the shimmery organza well. It has a kind of glow to it.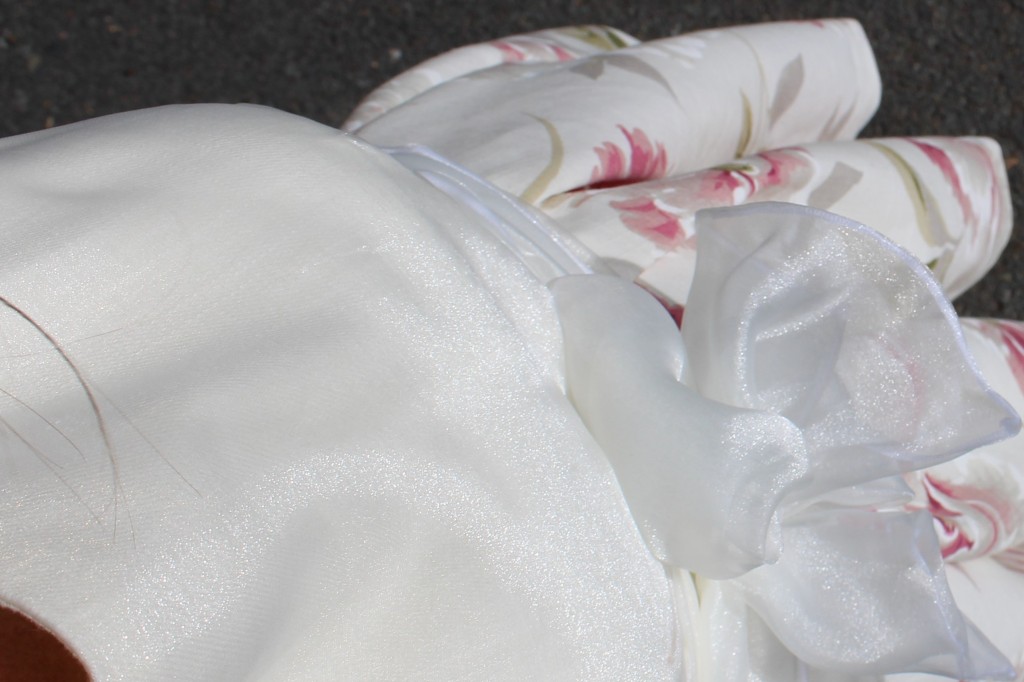 I lined the entire dress with the ivory linen and added horsehair braid to the hem of the lining only. I would recommend this…the outer skirt didn't need any added volume but the lining would have fallen flat without the braid.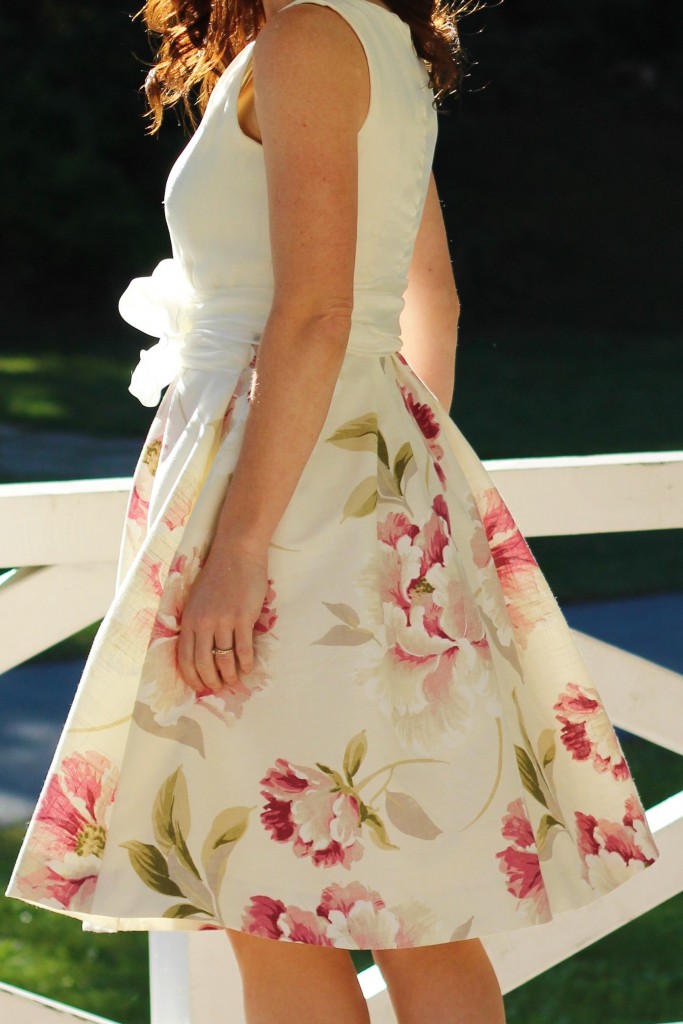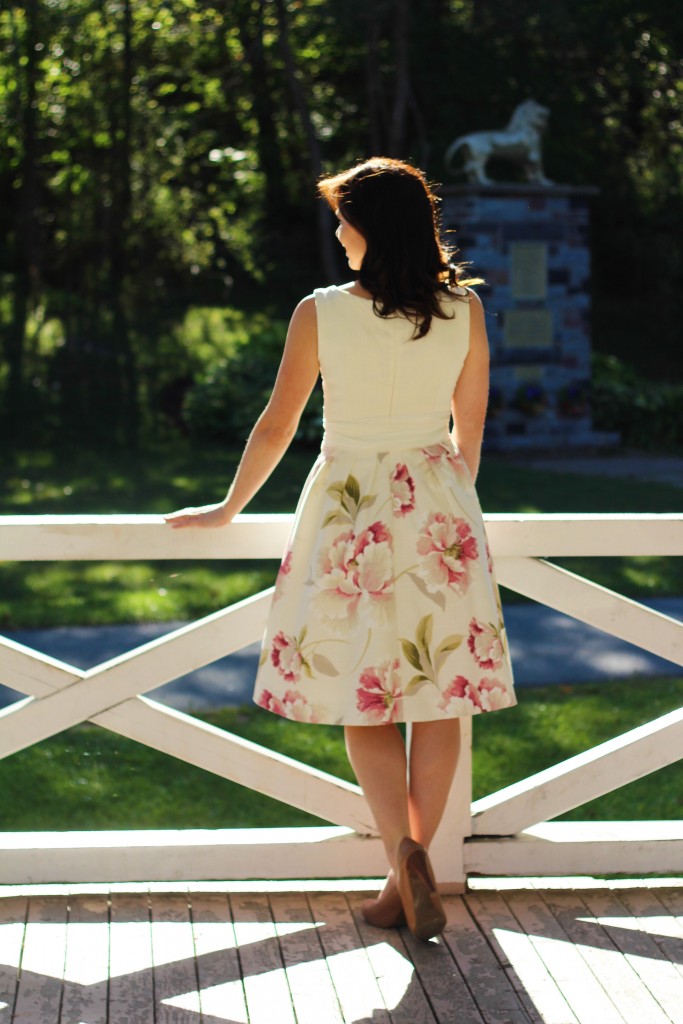 I have always had a connection with my clothing…since I was a child. I remember how special I felt in a red Christmas dress my mom made for me when I was 10 years old….I remember what I was wearing when I met my husband…pirate sleeves….lol!!  My clothes connect me to memories.
I will remember how I felt on this day too.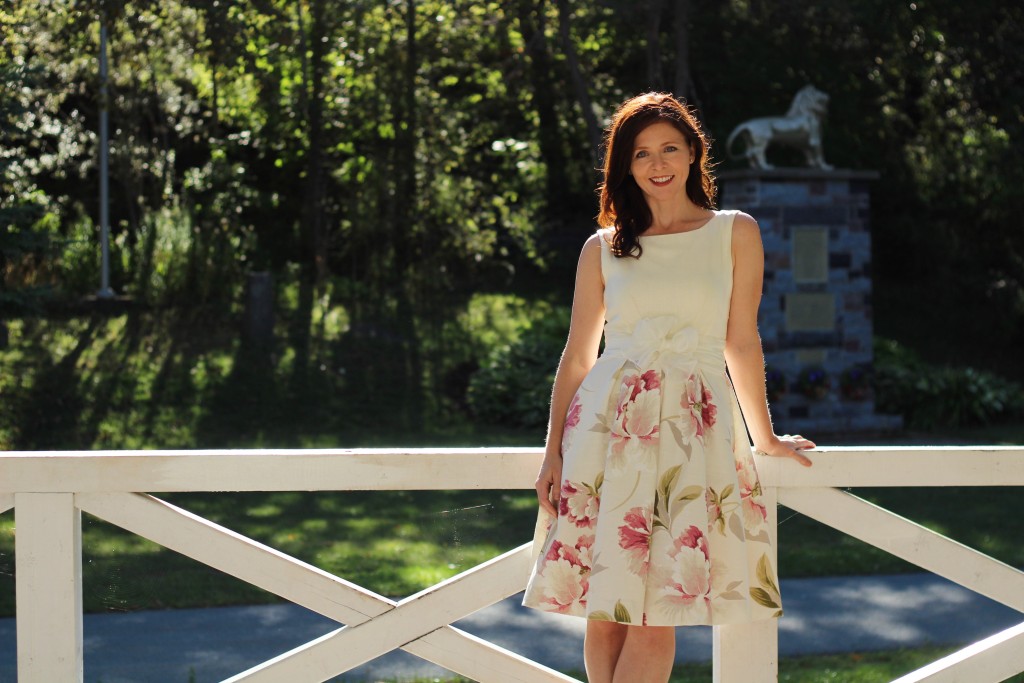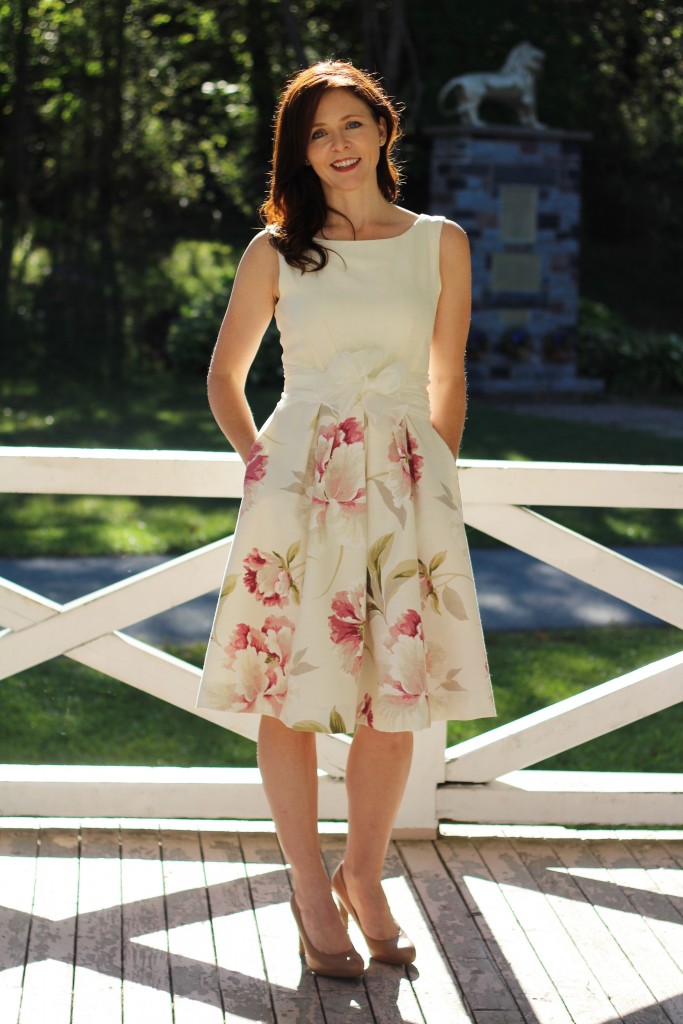 Life is so quiet now…leaving me a little melancholy….reminding me to enjoy every family milestone we have and I know that there are so many more to come. This special day was filled with pretty dresses, bow ties, yummy treats, sibling kisses, long looks, handshakes, tears, man tears…the toughest of all tears to witness, heartfelt speeches, laughs, lingering hugs, dancing, and love.
So much love.