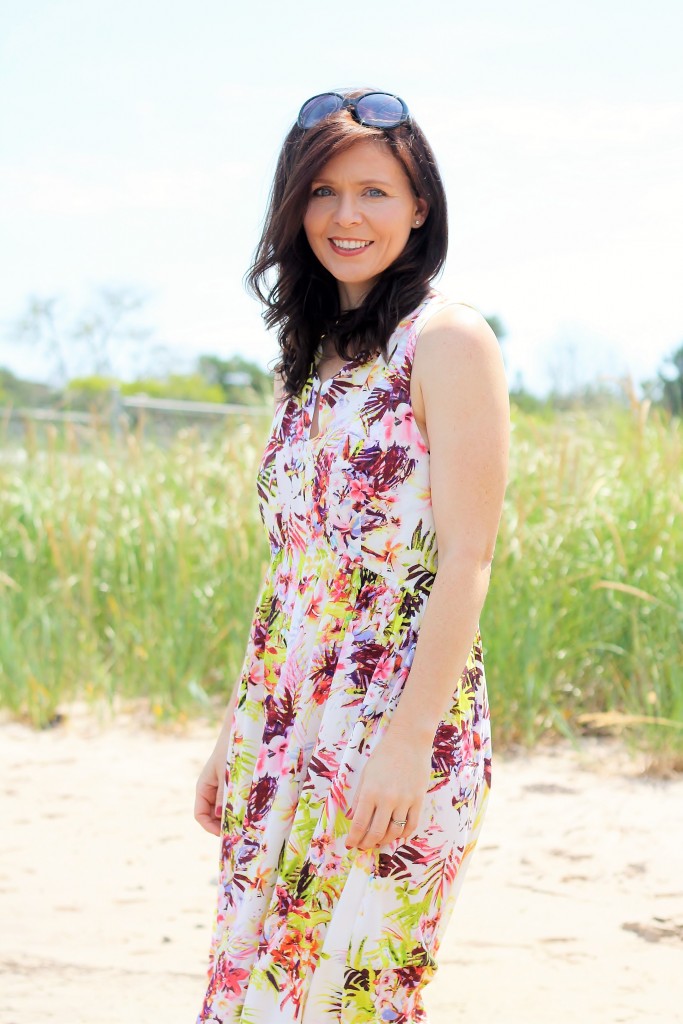 Time is certainly flying by! I can't believe it's been a month since my last post…yikes. I'm a lazy summer blogger…. Summer is short and we must enjoy while we can!
But… I'm back with a dress that I have worn more times than I can count. I'm sure I'll have this one completely worn out by the end of the summer. That's how much I love it.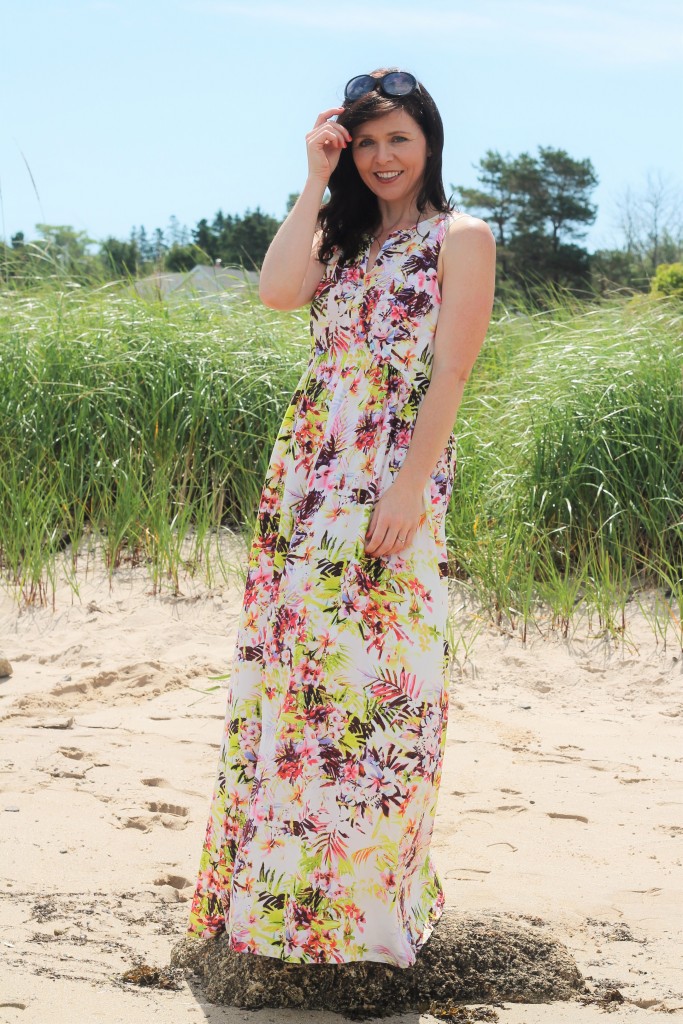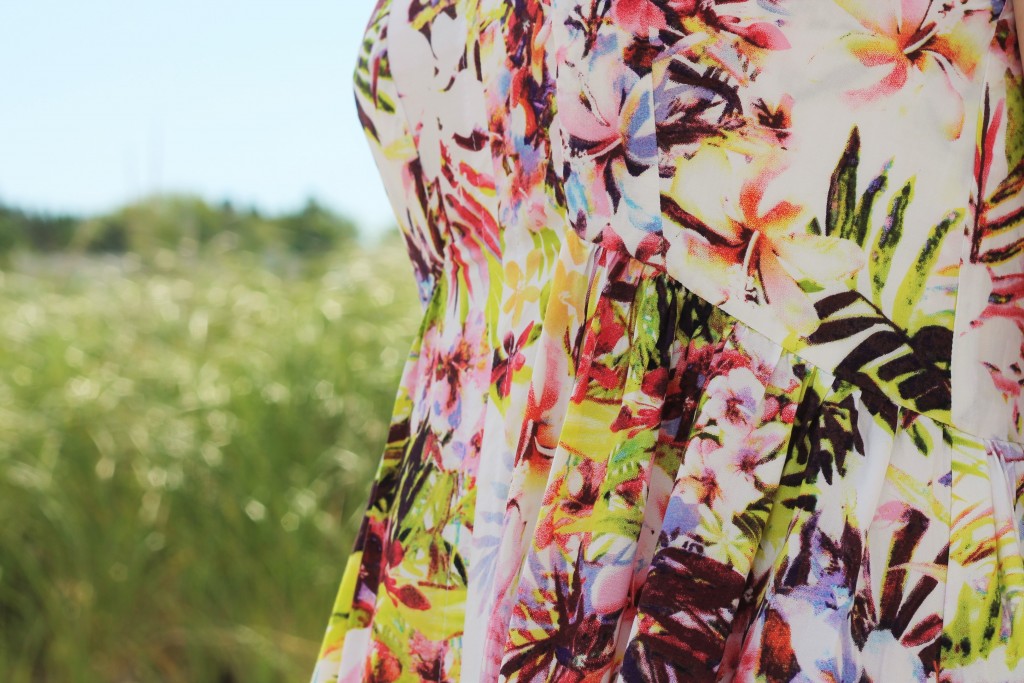 Some patterns are worth the effort it takes to add a beautifully made maxi dress to the wardrobe. It's construction includes  a great deal of hand sewing the facing in but this dress is a gem. Made from a tropical print rayon, it just floats…perfect for summer.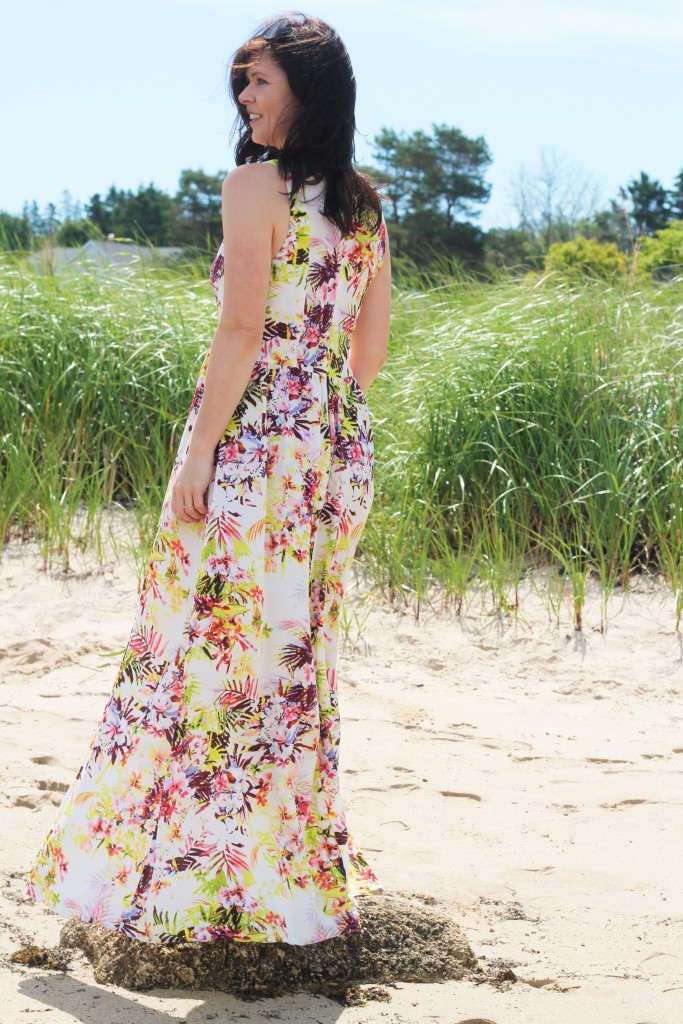 Fabric used: Rayon…it may have been a smidge tricky to sew with but totally worth it! A maxi dress made in rayon feels so luxurious.
Instructions: I followed the instructions to the letter and didn't have any difficulties. The facing/ lining has quite a bit of hand sewing to do but I knew at that point that I would love the dress so I felt that it was so worth the effort.
Changes I made: I didn't make any changes, but next time I might make the armscye a bit smaller. I found them to be a little too large. I also think that it could be about an inch shorter.
Repeat worthy? I always think that a successful make is repeat worthy but that doesn't always mean I will end up making it again. It is worthy though…a lovely floaty maxi dress is always welcome in my closet!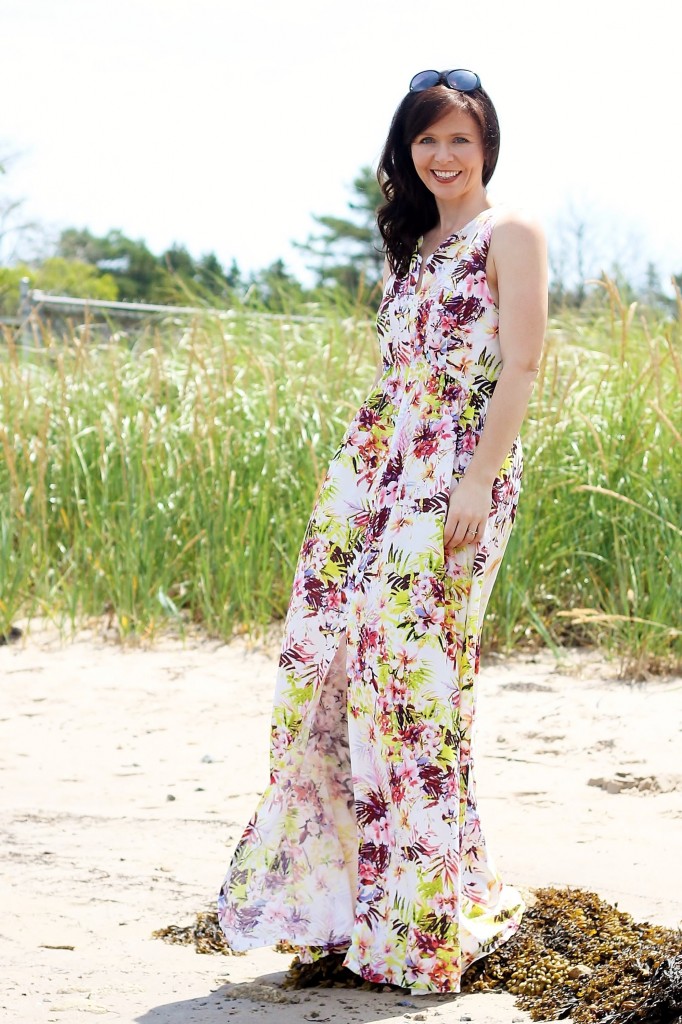 Needless to say, I sew faster than I blog but I promise to be back with more makes and I won't take a month to do it! Anyone else being lazy with their blogging?