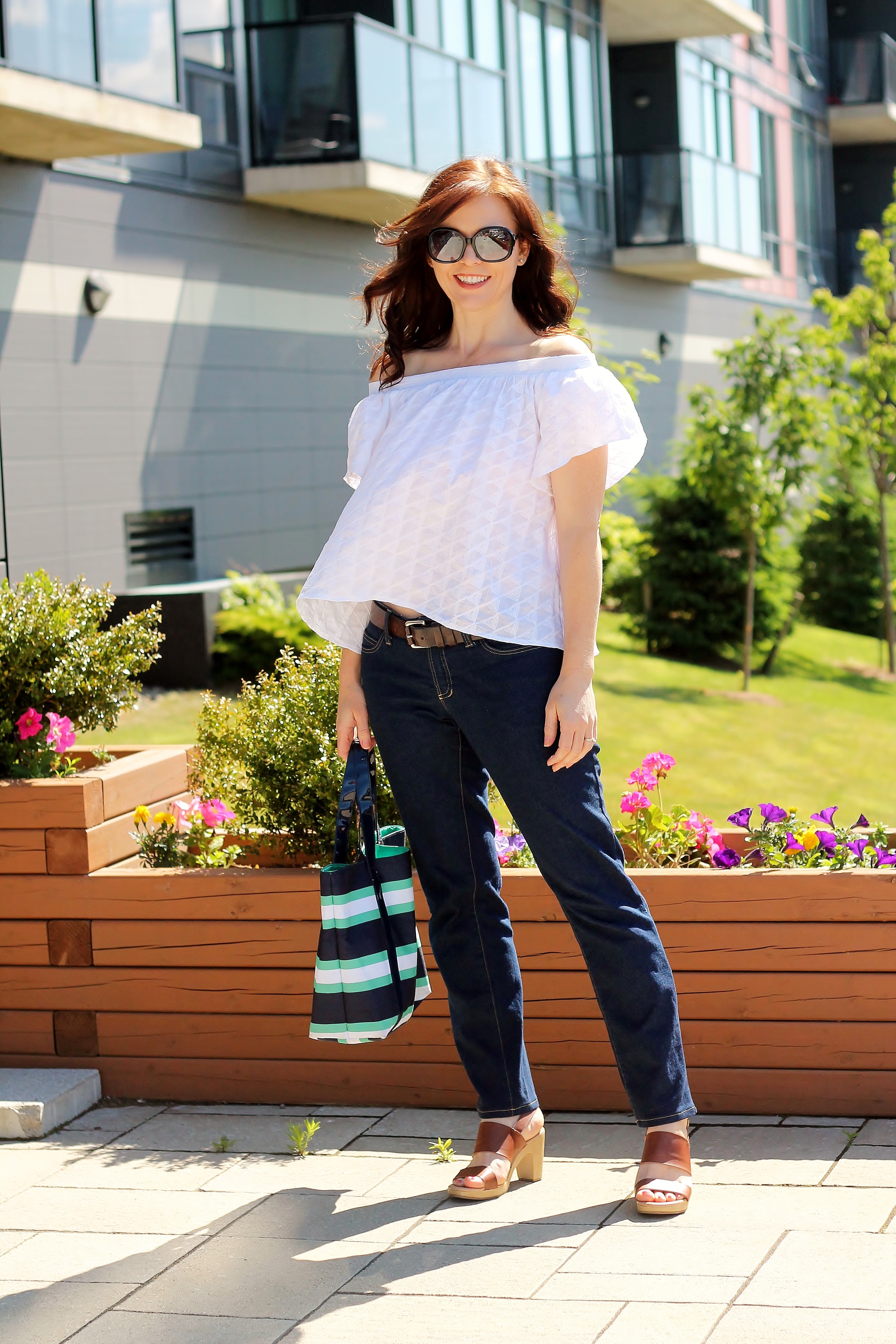 Everybody!!!!! I made jeans! They have issues but it's a freaking miracle and I am on such a huge kite soaring sewing high!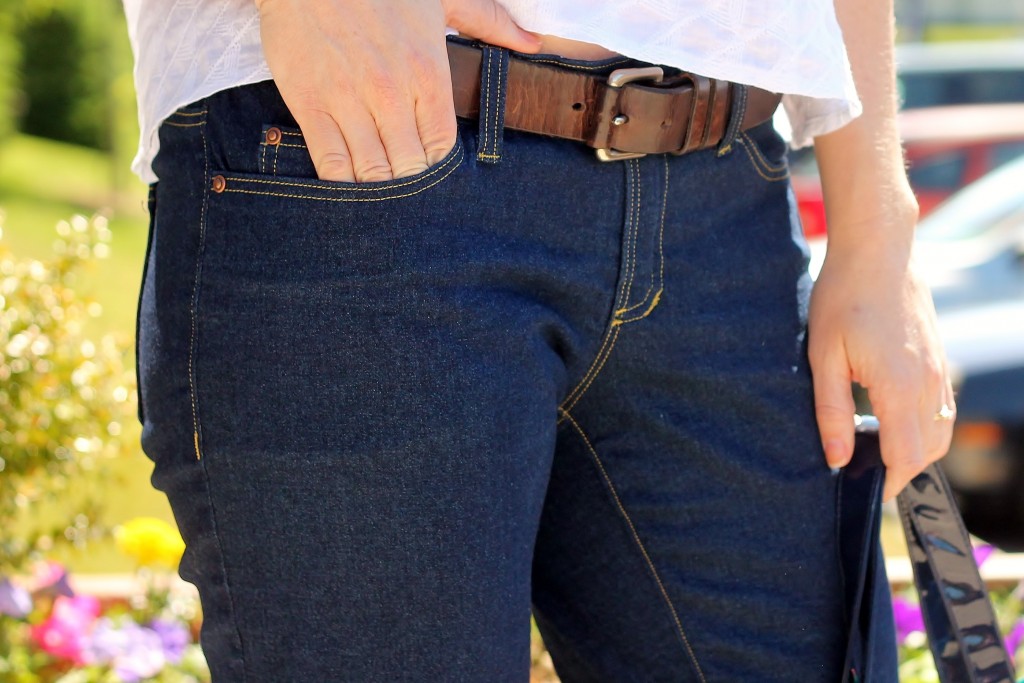 I always thought…"who the heck would make jeans and who would ever get addicted to making them!??…"  I just couldn't wrap my brain around this one. Of course that didn't stop me from buying the pattern when it came out…but I still thought there was no way these would work for me or that I would enjoy making them.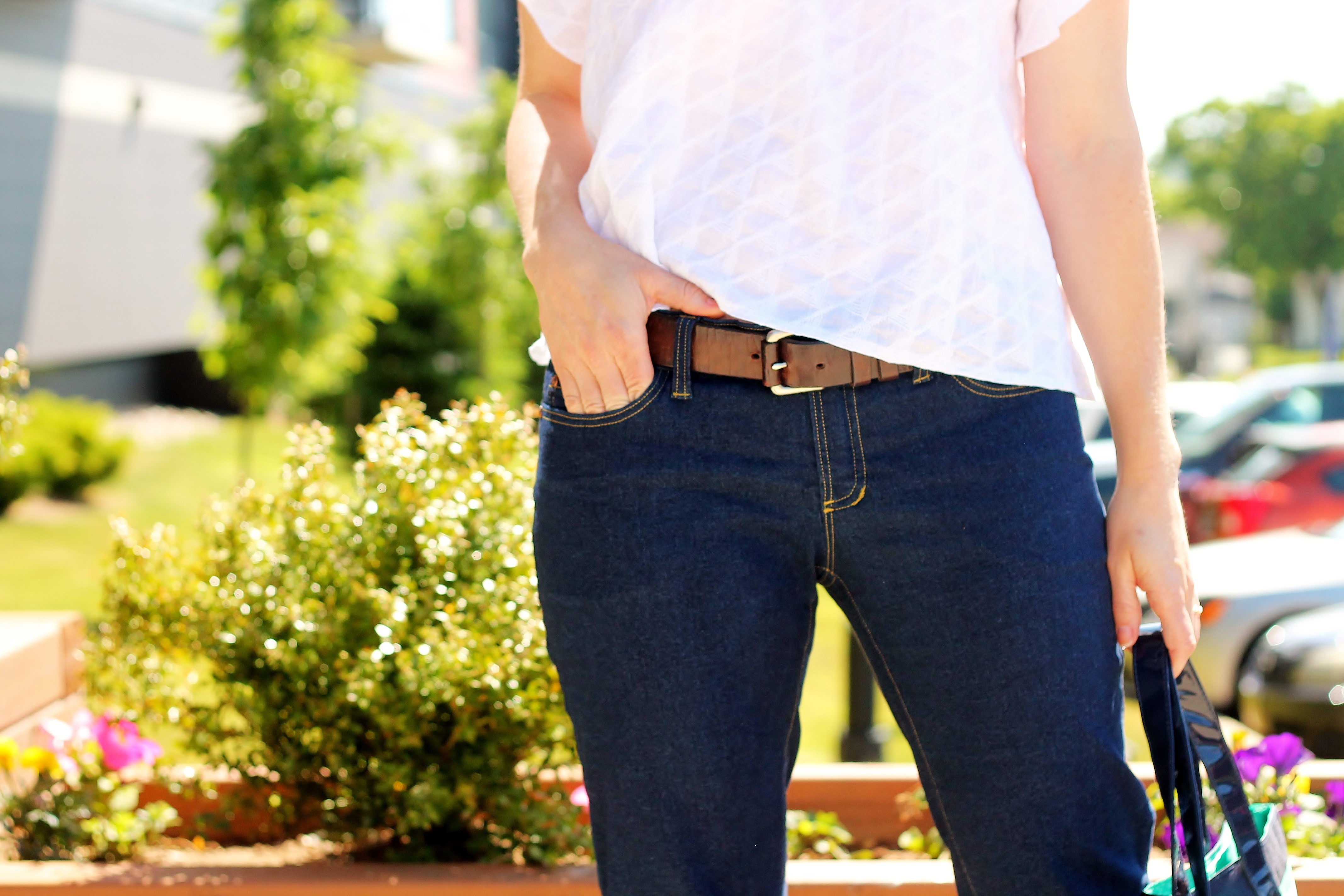 Boy, was I wrong. I have never been sooo happy to have been soooo wrong about anything…. These are the Closet Case Files Ginger Jeans. This pattern is pure gold and I am finally a convert. I'd kick myself for not trying these earlier but I might get my new jeans dusty.
Ok. So I fully realize that the fit of these is not perfect. BUT I DON'T CARE. These are the best pair of legs holders that have ever surfaced from my sewing studio. So much so that I could actually call these pants..trousers or dare I say it?…jeans.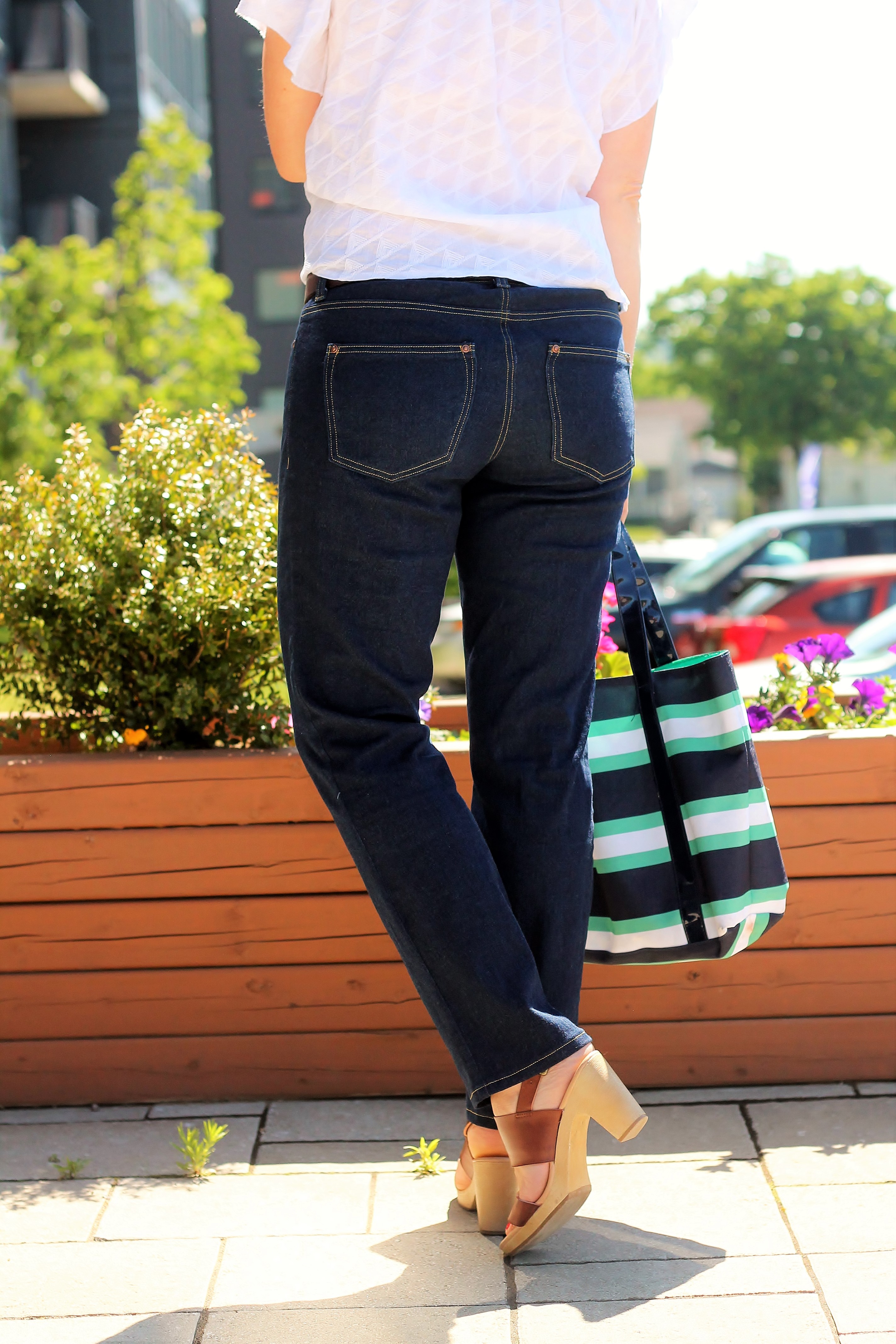 If you follow me on Instagram, you may know that I made red pair of Gingers and they weren't half bad. Pretty darn good if I say so myself! A little tight in the calf but once I wore them out..they stretched and they're fine. Which Heather of Closet Case Files says could happen. Make them tighter because they may stretch out. Speaking of Heather… if you make these for the first time I strongly suggest you follow the sewalong she provides. Super helpful.
In part 5 of the sewalong Heather talks about fitting and the pursuit of perfection.  I love her attitude about enjoying the process of fitting and being kind to ourselves and our bodies.
Her words..
"Perfection is dangerous"….."perfection is so rarely achieved. Life, sewing, all of it, is a process. We learn something new along each step of the journey, and I truly believe that getting tripped up by the flaws, rather than celebrating the victories, takes the fun out of making."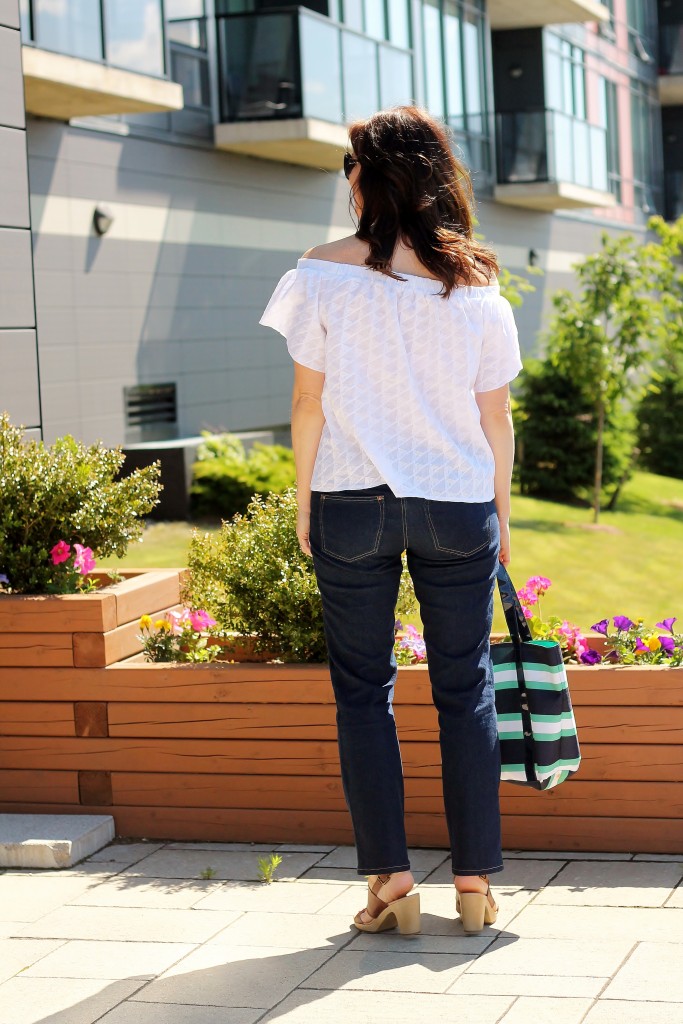 So that being so eloquently said…I'm going to bask in this victory and work out the fit issues one pair at a time.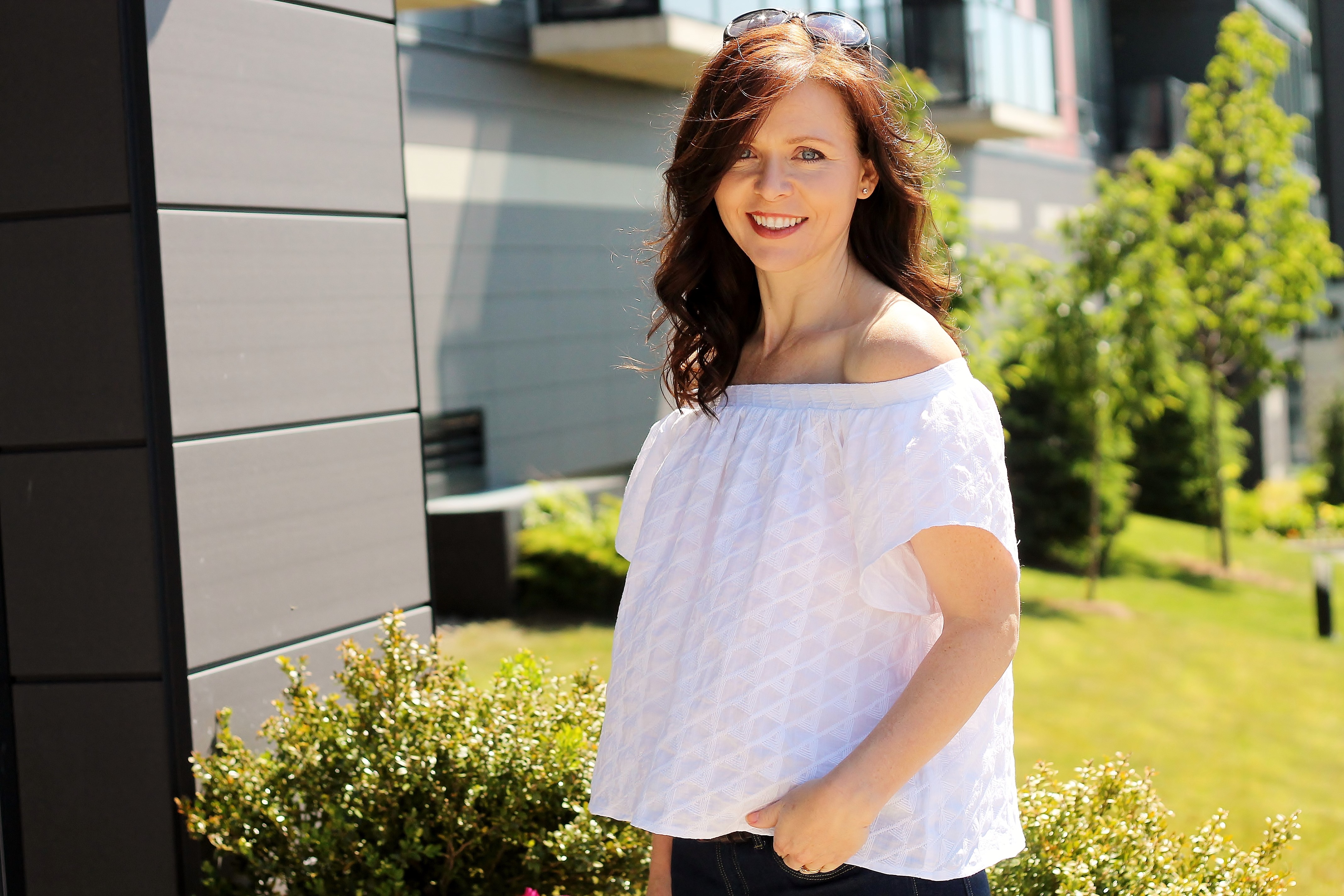 Now on to my top. I am LOVING the cold shoulder look and made another Style Arc Cara top. The first one was for my daughter, it was a floral chambray. (You can find an pic of it on my Instagram.) She loved it and so of course I had to  try it on. I found it a bit to short for me and my long torso so I added 2.5 inches to the bottom hem and it sits at just the right spot for me.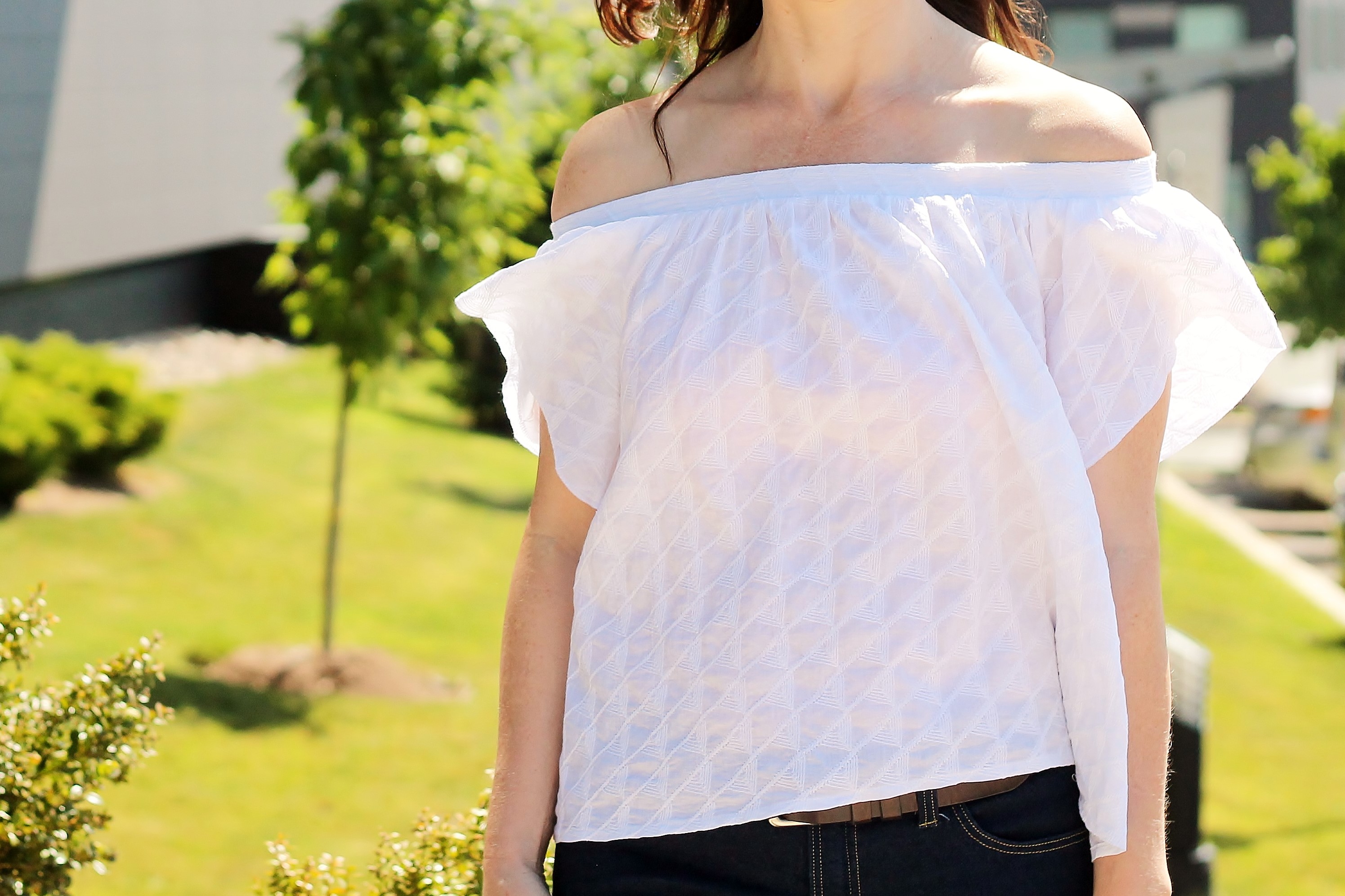 I had this fabric in my stash…a pretty white embroidered cotton. Perfect for summer.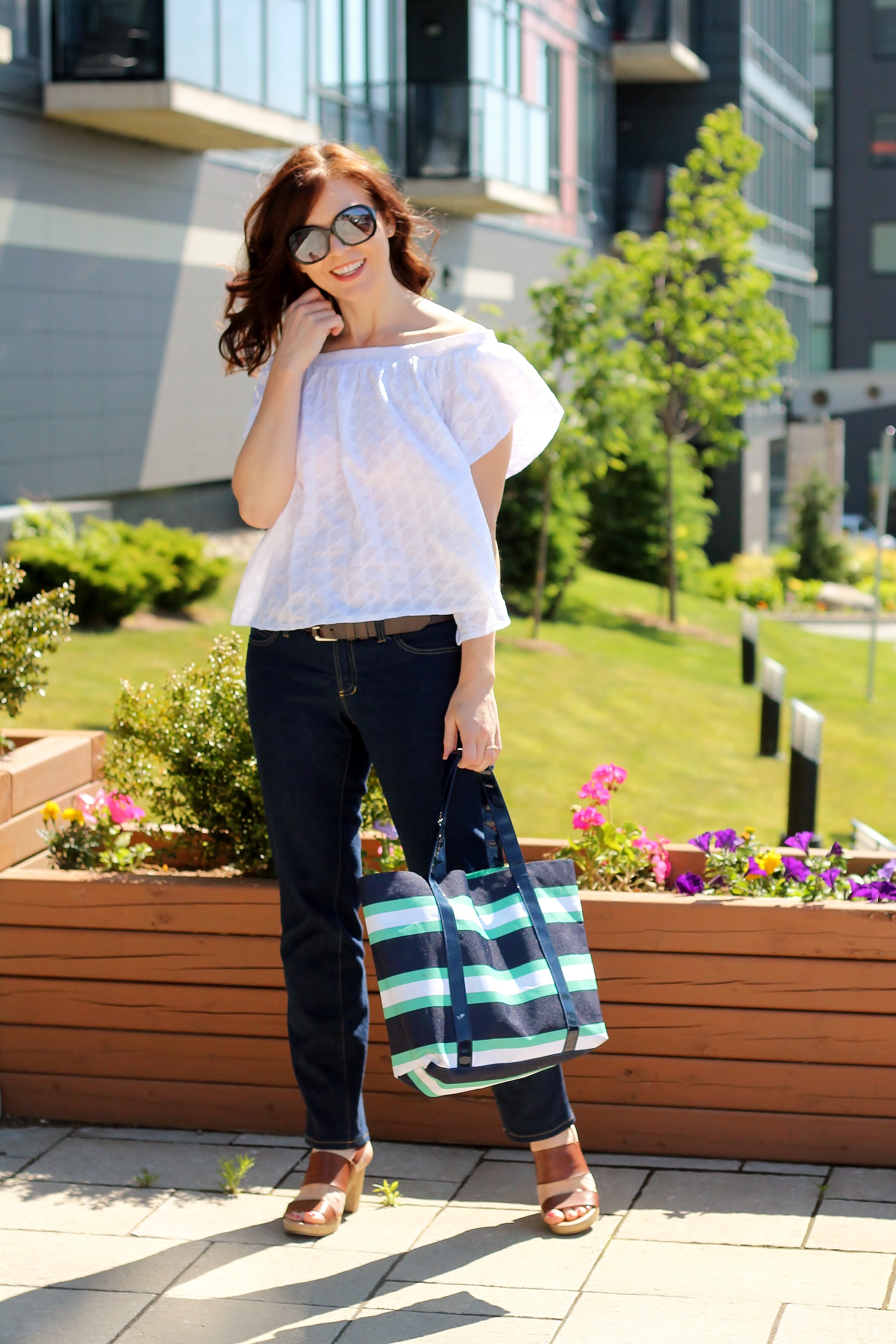 Cara and Ginger have been inseparable…I don't want to take either of them off.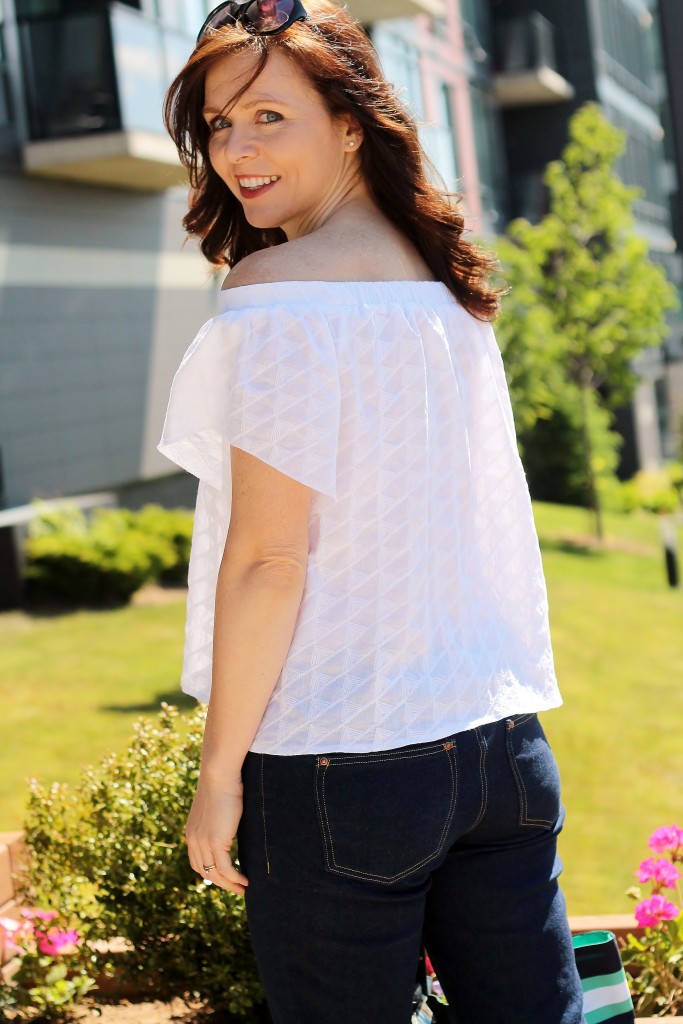 Is anyone else a late bloomer when it comes to making jeans? Do you feel like it is only for seasoned sewers? If you are a jean making pro…any advice for us newbies?