Wow! Me Made May is so close to the end!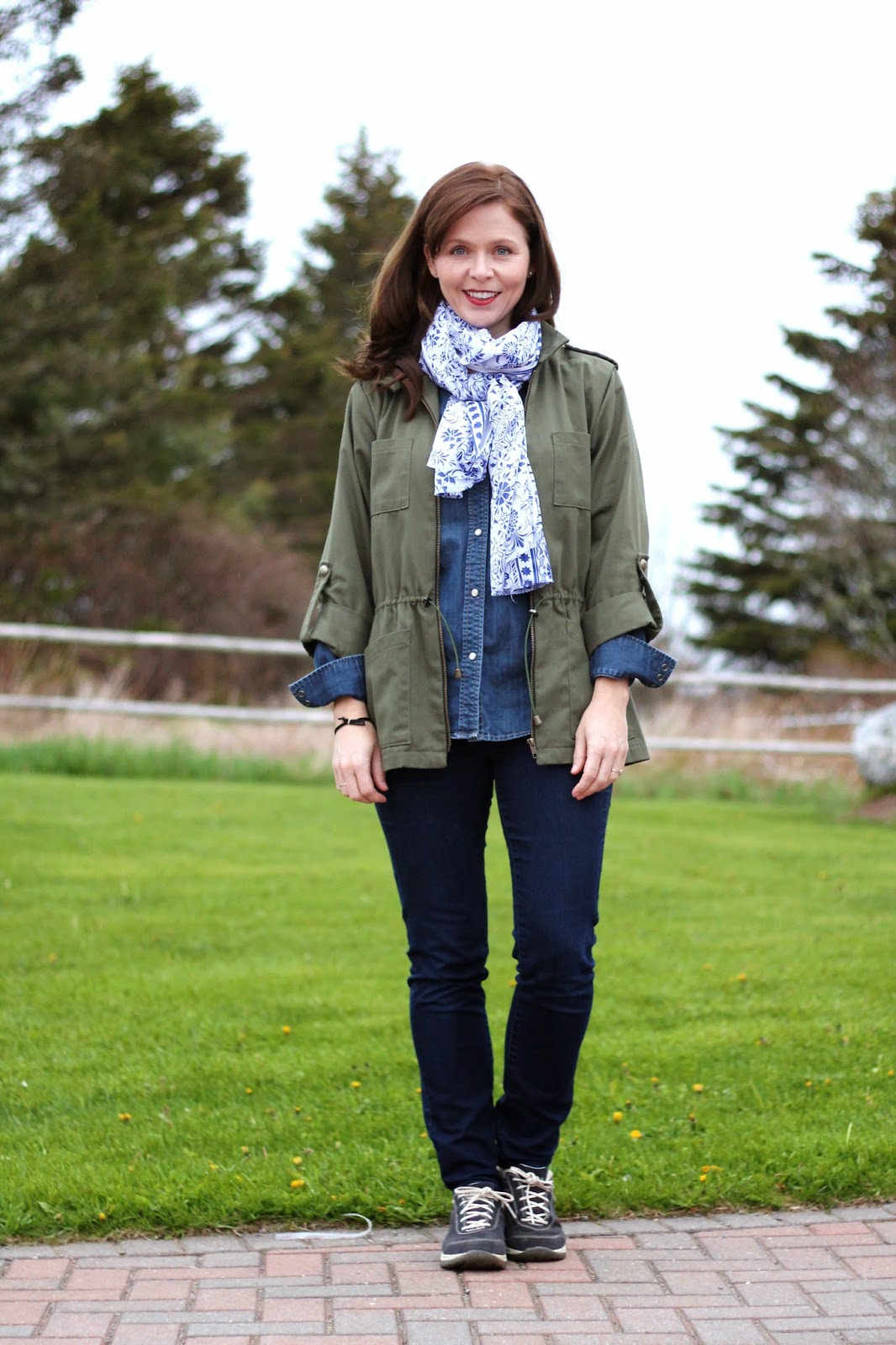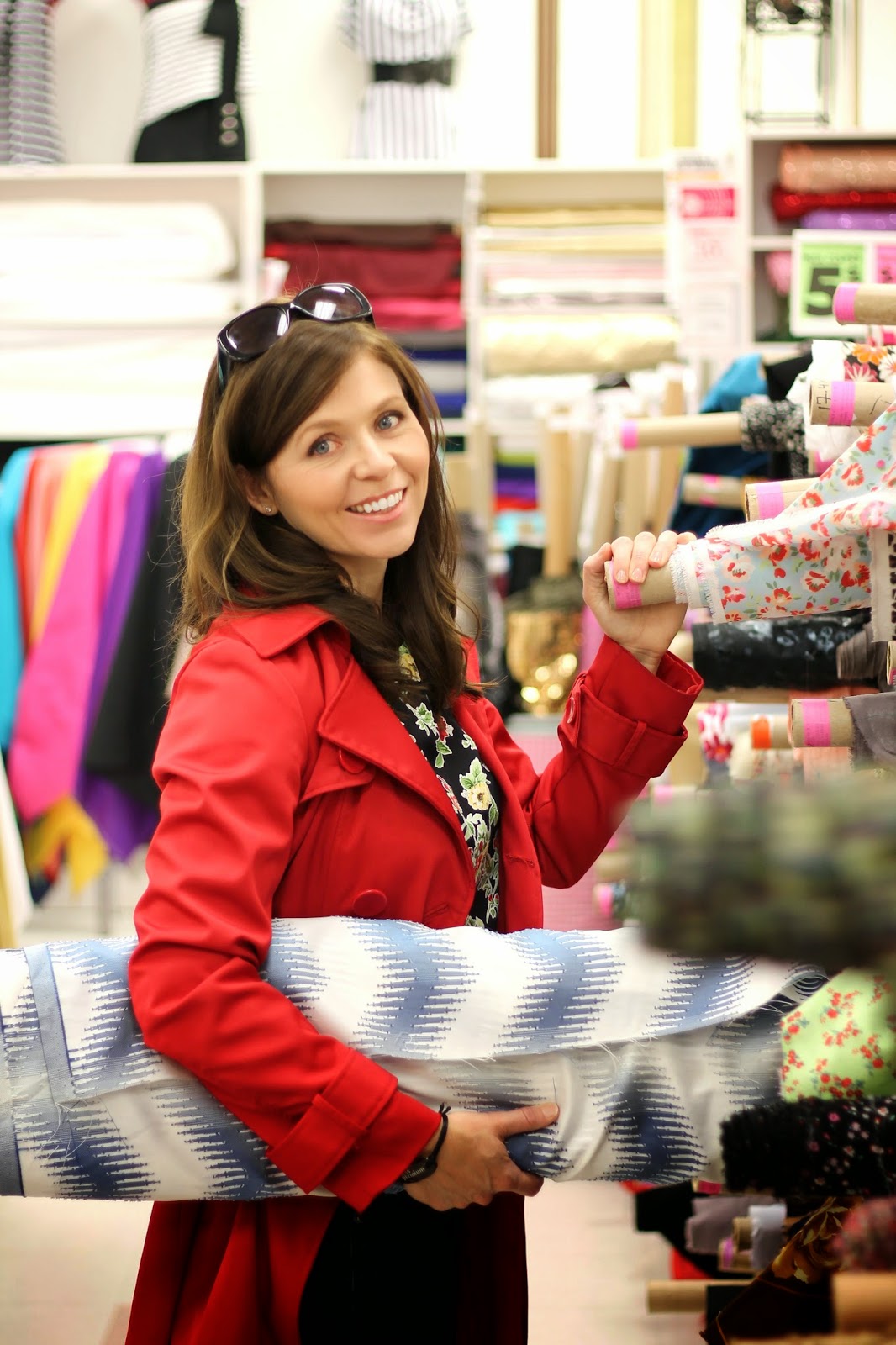 While out with husband on Day 20 I wore my
Fall Floral blouse
. I took that chevron fabric for "a walk" around the store and then put it back….I'm not missing it. The sign of a good decision.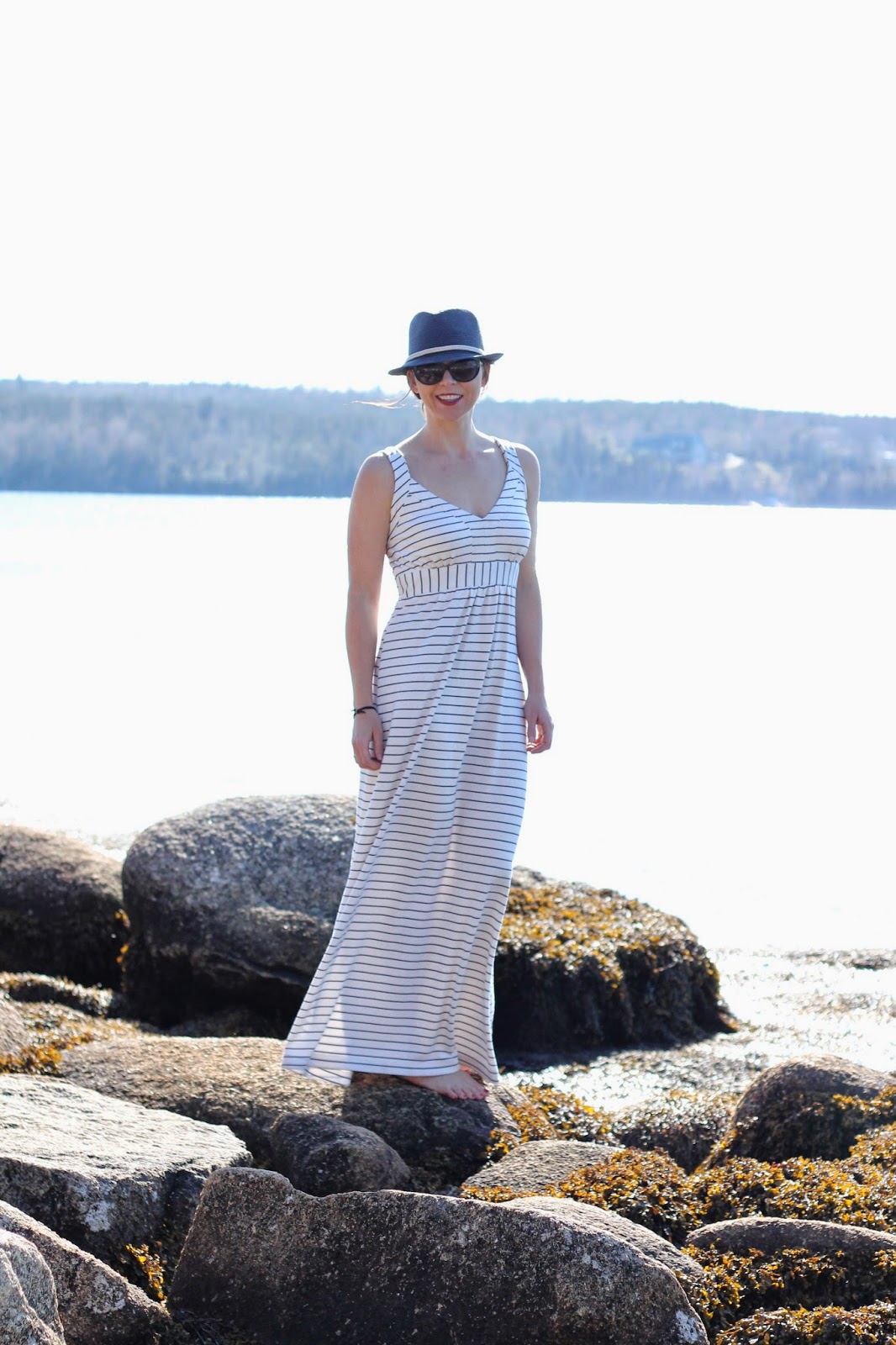 Ahhh….Day 21 and the beautiful weather we had that day! I wore a not yet blogged
Newlook 6122
maxi dress that I made for our trip south in March. I promise to post about it soon!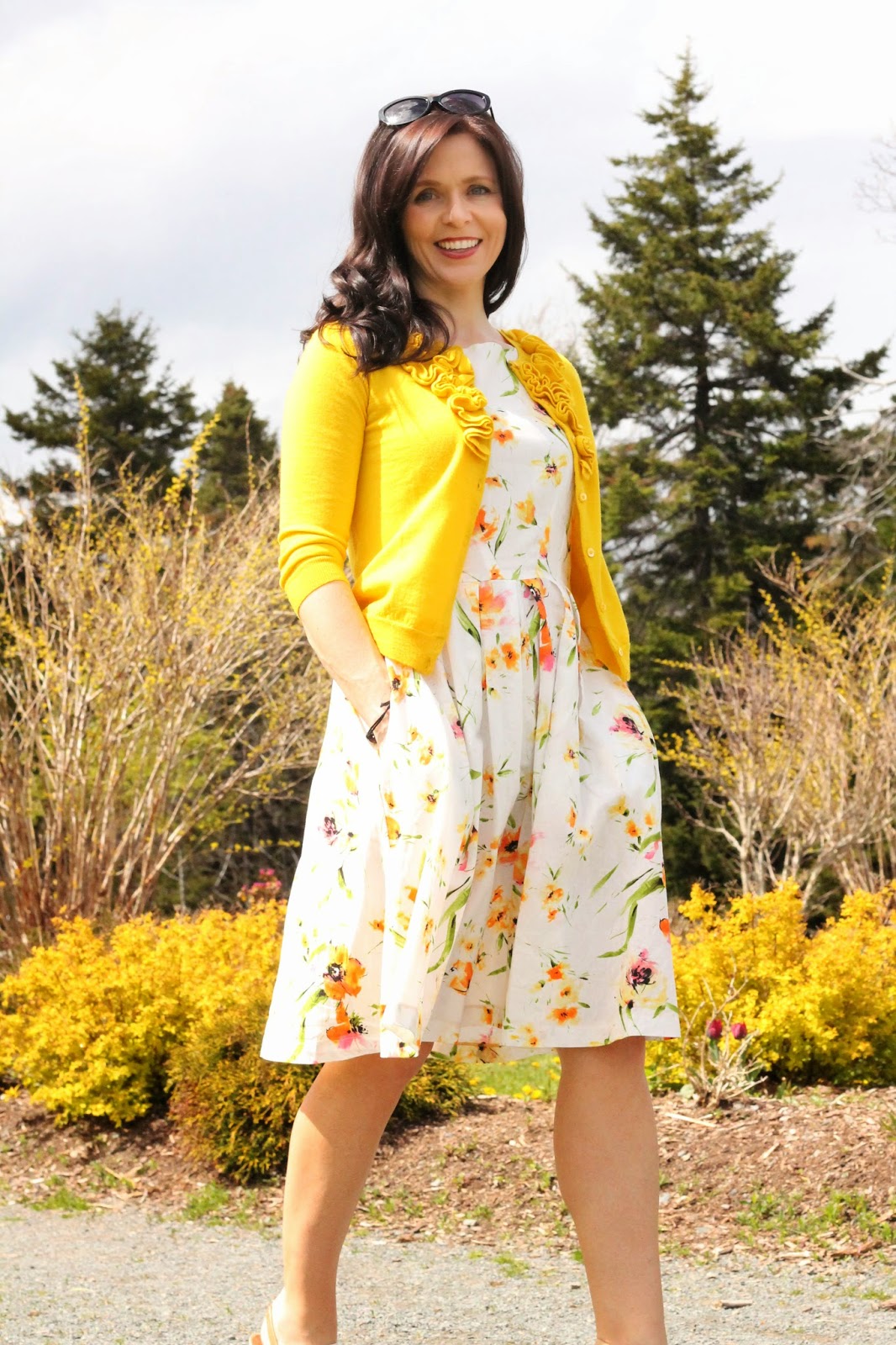 I couldn't believe that we caught the sunshine for these pictures! It had been a downpour just moments before and after. Day 22 I wore an
old friend…Simplicity 2444
.
Day 23….no picture that day. I wore
these shorts
that I think will given away. They have some serious wedgieness business going on!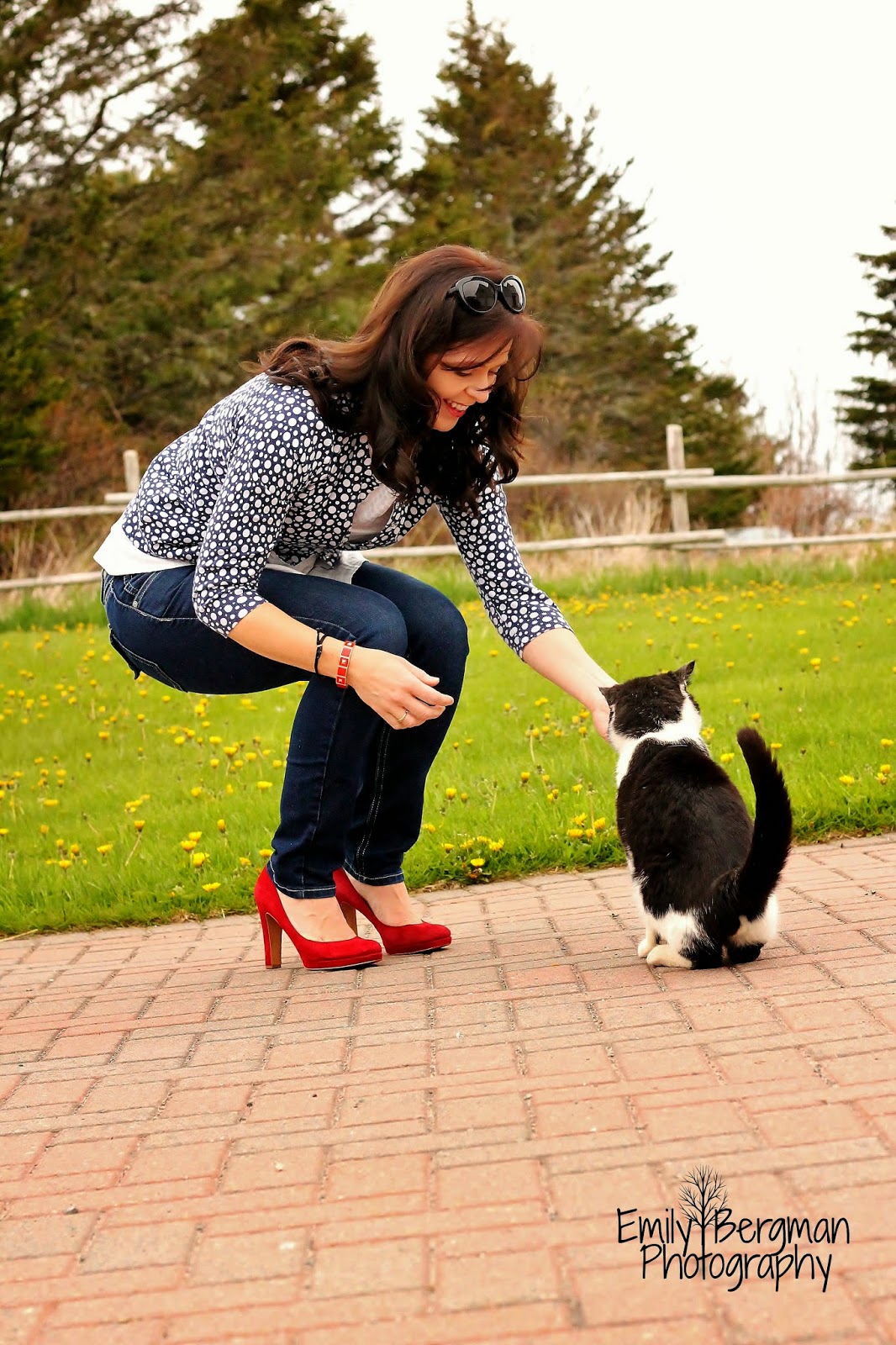 Photo bombed by kitty! I'm a dog person but I think this cat knows that and always comes to me…
he lives up to his name…Rascal.
Since I missed Fridays polka dot theme, I thought I would double up on them in my
Polka Dot Peplum
and a RTW cardigan on Day 24.
May is going by quickly and I am learning that I really do like my self made garments but I also have some areas that are lacking…tops and pants. If only I can remember this when planning a project or when I am at the fabric store being sucked in by gorgeous dress worthy prints!
When at the fabric store, what fabrics do you immediately gravitate to?