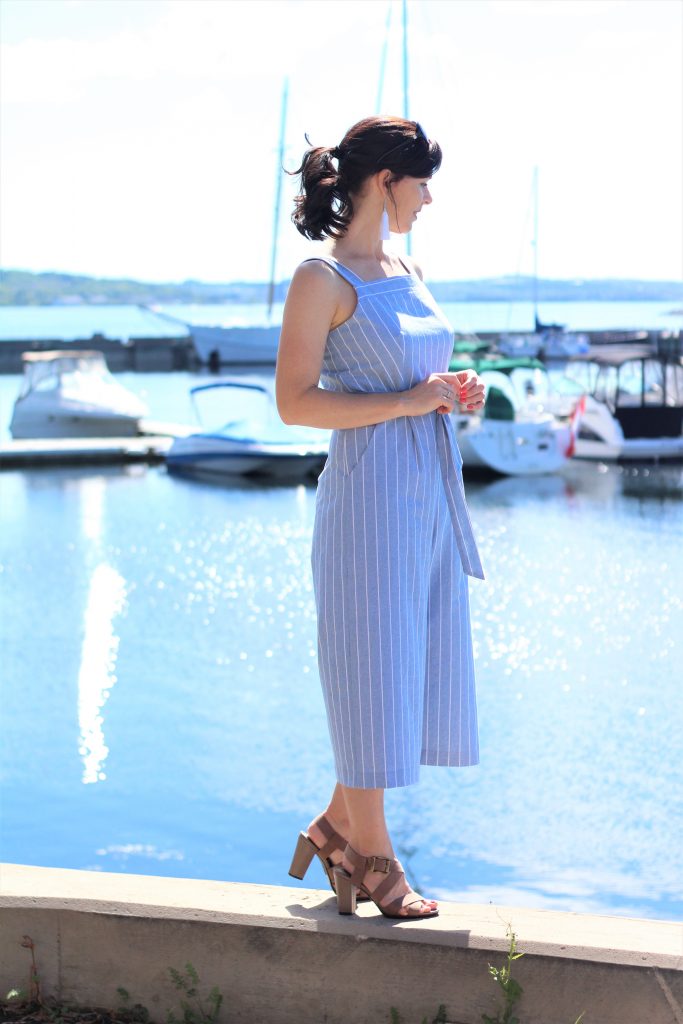 Are you all shocked that this isn't a dress or even a skirt!? Well you can thank Liz from Sew Busy Lizzy for this one.  After chatting on Instagram about this Newlook 6446 pattern….with me lamenting that here in Canada we can no longer purchase Simplicity/Newlook patterns….Liz generously offered to send me a copy! Girl…you're so nice!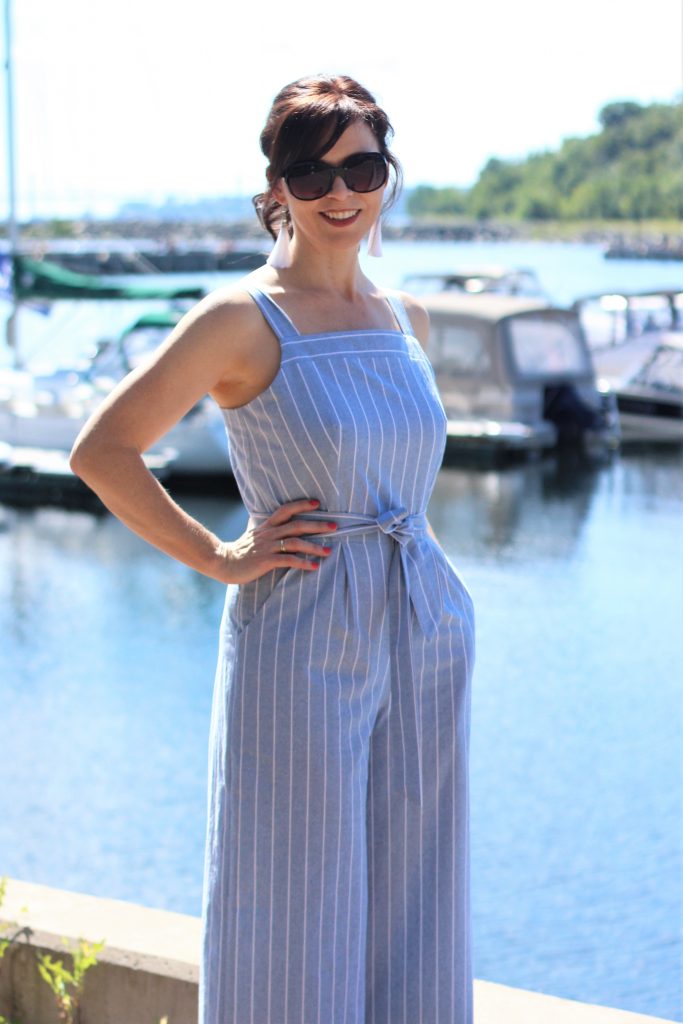 I knew I would be making something suitable for summer with this pattern and when I found this striped yarn dyed cotton, I knew it would be a great pattern and fabric pairing.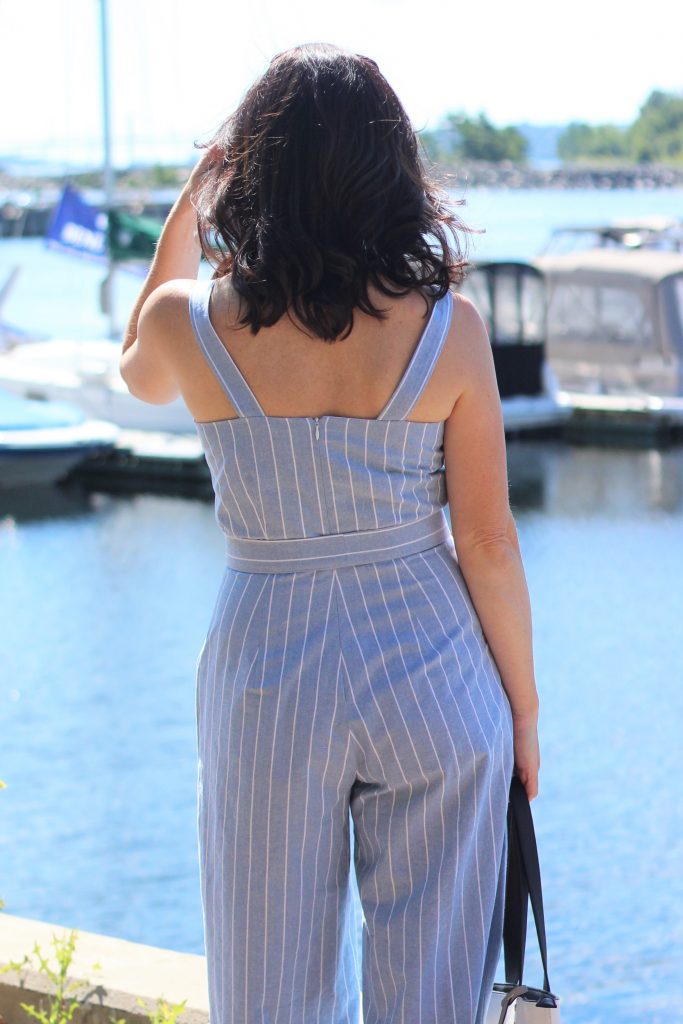 Check out the stripe matching and totally symmetrical darts. I worked hard for those small details! (pats self on back) I did an honest to goodness happy dance in my sewing room with each stripe match and pretty dart!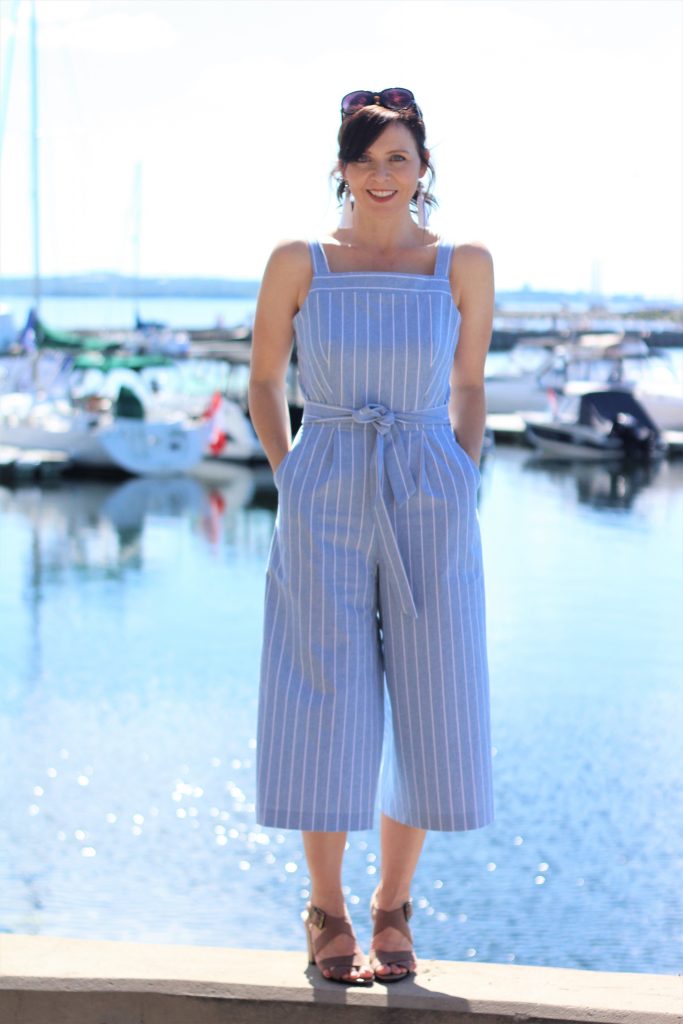 I am always surprised at how quickly pants go together…I don't know why I am always afraid to make them. This pattern came together quite easily and I made it exactly as per the pattern (view C). After trying it on for fit, I did make one small alteration to the neckline. I found that it didn't lay flat across my chest, indicating that the square neckline was a bit too wide for me so I moved each strap in towards the center by .5 inch and scooped out the armscye and band accordingly.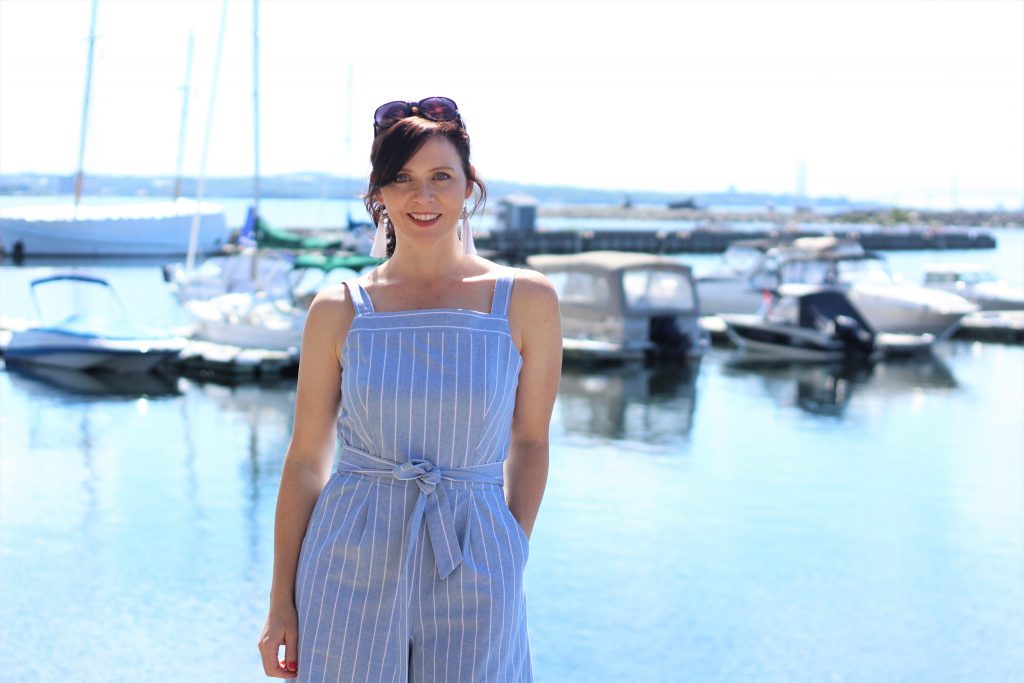 I have worn this playsuit quite a few times already and I'm contemplating making the dress version. I still want to sew for summer but I am seeing the fall/winter fabrics show up in-store and I'm fighting the urge to sew for fall. Sometimes I feel so rushed into the next season by retail…whatever happened to stopping to smell the roses or the current season….???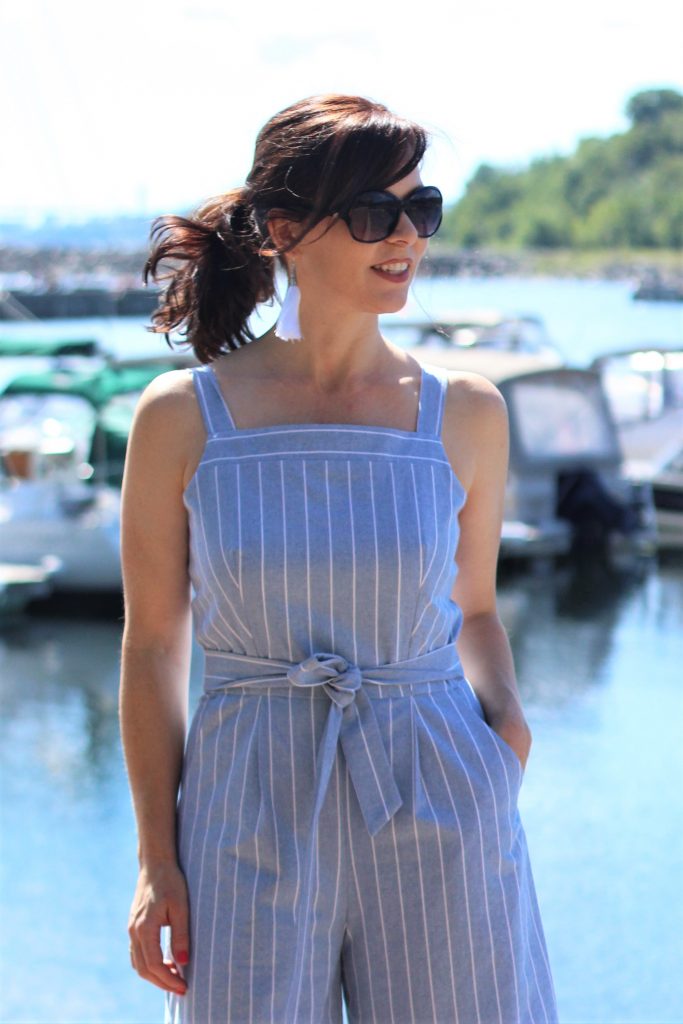 Realistically, I SHOULD be able to wear my summer clothes well in to September and I plan to do just that. Saving my fall makes for when it is actually cool enough to enjoy wearing them but I probably jinxed myself and now we will have the coldest September on record!!