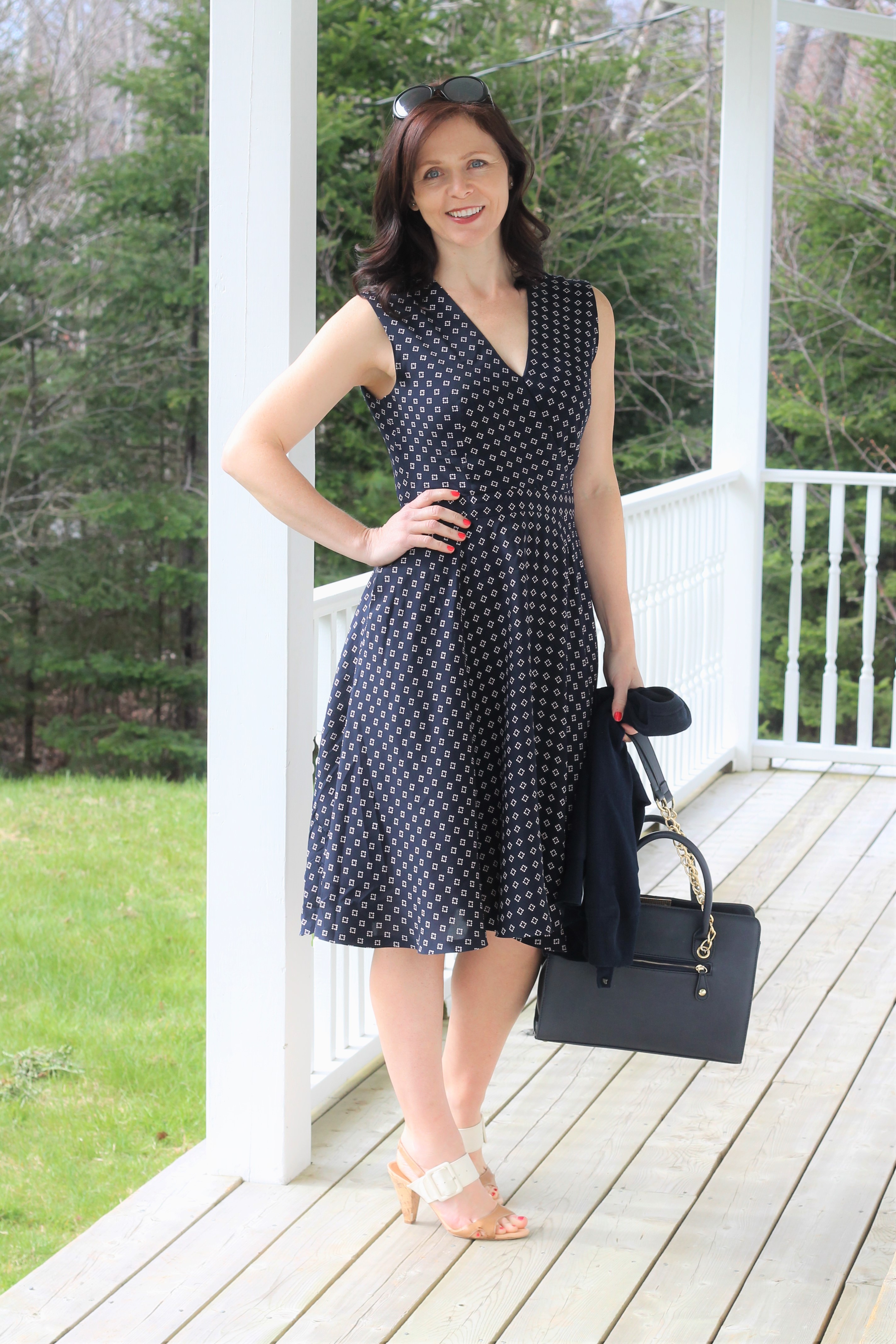 My everyday look tends to be a dress and a cardigan combination. So of course, what do I do? I make another dress. I bought this pattern, B6204 when it first came out. I really liked the many details of this one, the crossover bodice, waistband, interesting, yet subtle, hemline and of course…the pockets.
I had this rayon in my stash and  I love the everyday wear ability of rayon. This one has a slightly heftier hand for rayon. I thought that the two suited each other for a good everyday dress. The dress went together quite easily and I like that it is self lined. I did have to tack the bodice together at the front, I found that it opened up a bit to much as I moved.
Pattern: Butterick 6204
Fabric used: Rayon
Instructions:  Were clear and I like how nicely the bodice was finished…and without hand sewing.
Changes I made: I didn't have to make any changes to this dress, except to tack the crossover bodice so I didn't show too much cleavage.
Repeat worthy? Yes! I really like the waistband, as well as the drape and hemline of the skirt.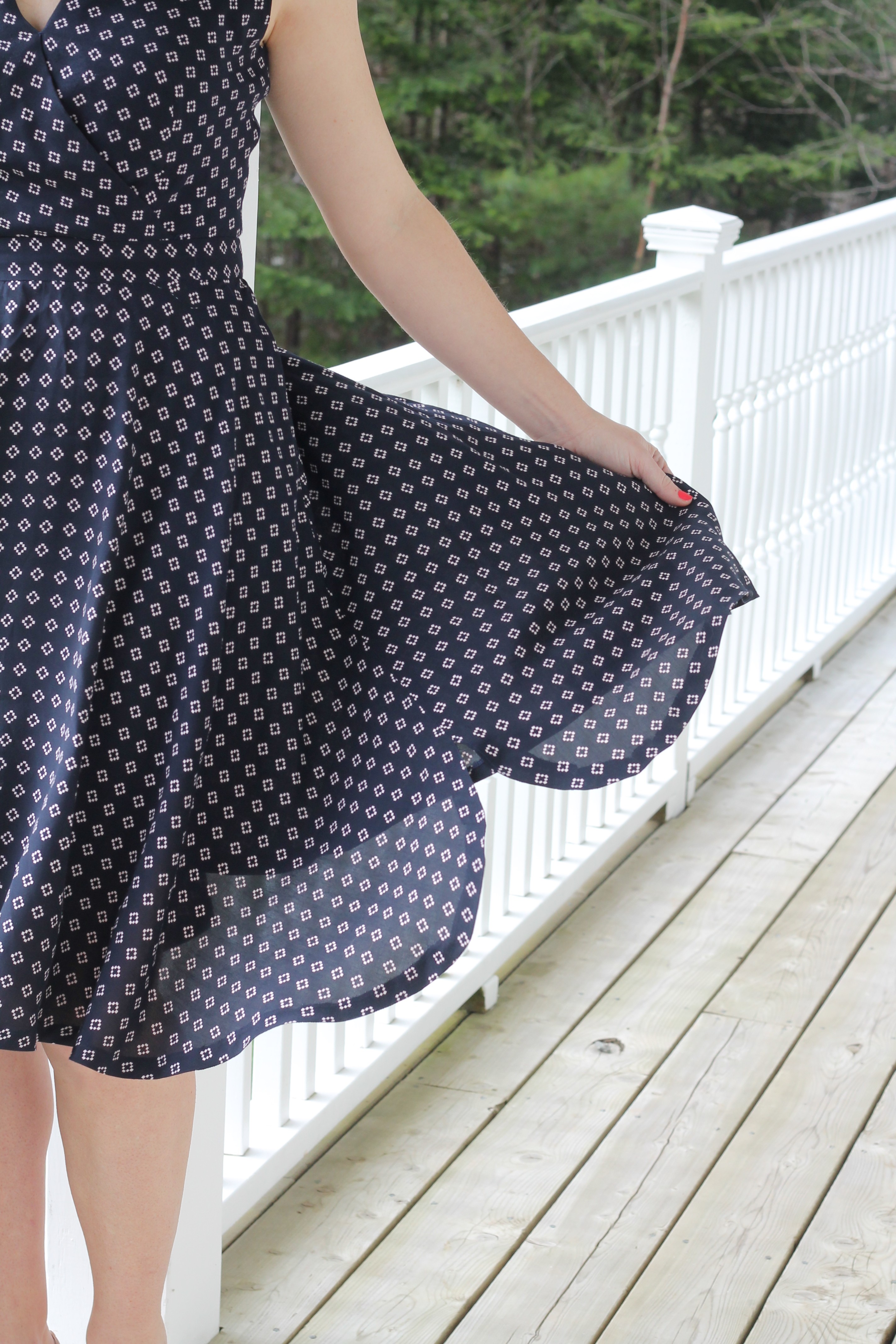 After I finished the dress, I let it hang on my dress form for a couple of days. I'm usually too impatient for that kind of proper sewing but I'm glad that I did for once…I had to re-cut the hemline quite a bit to even it out.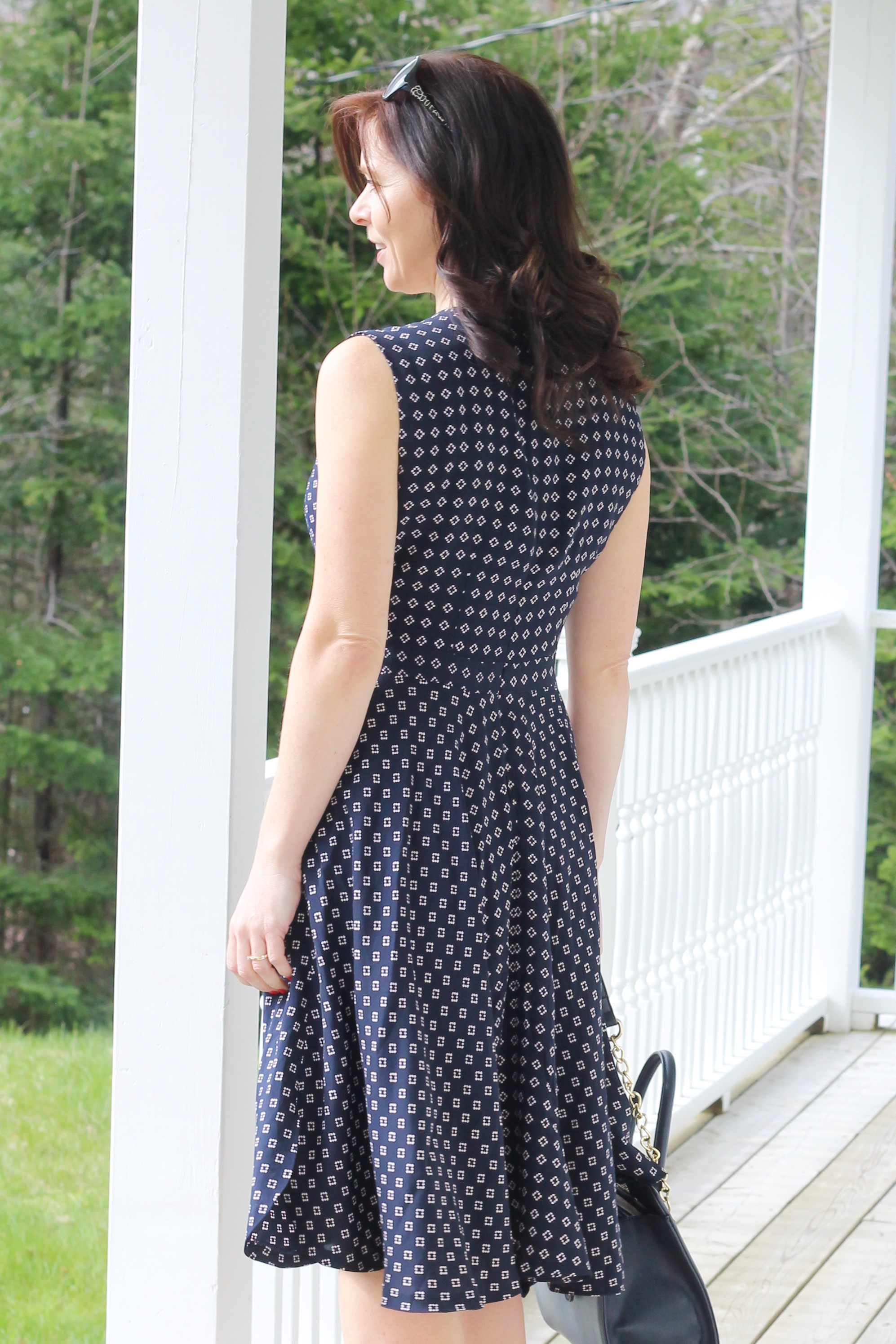 View from behind… I didn't do so well at pattern matching the waistband did I? Hmm..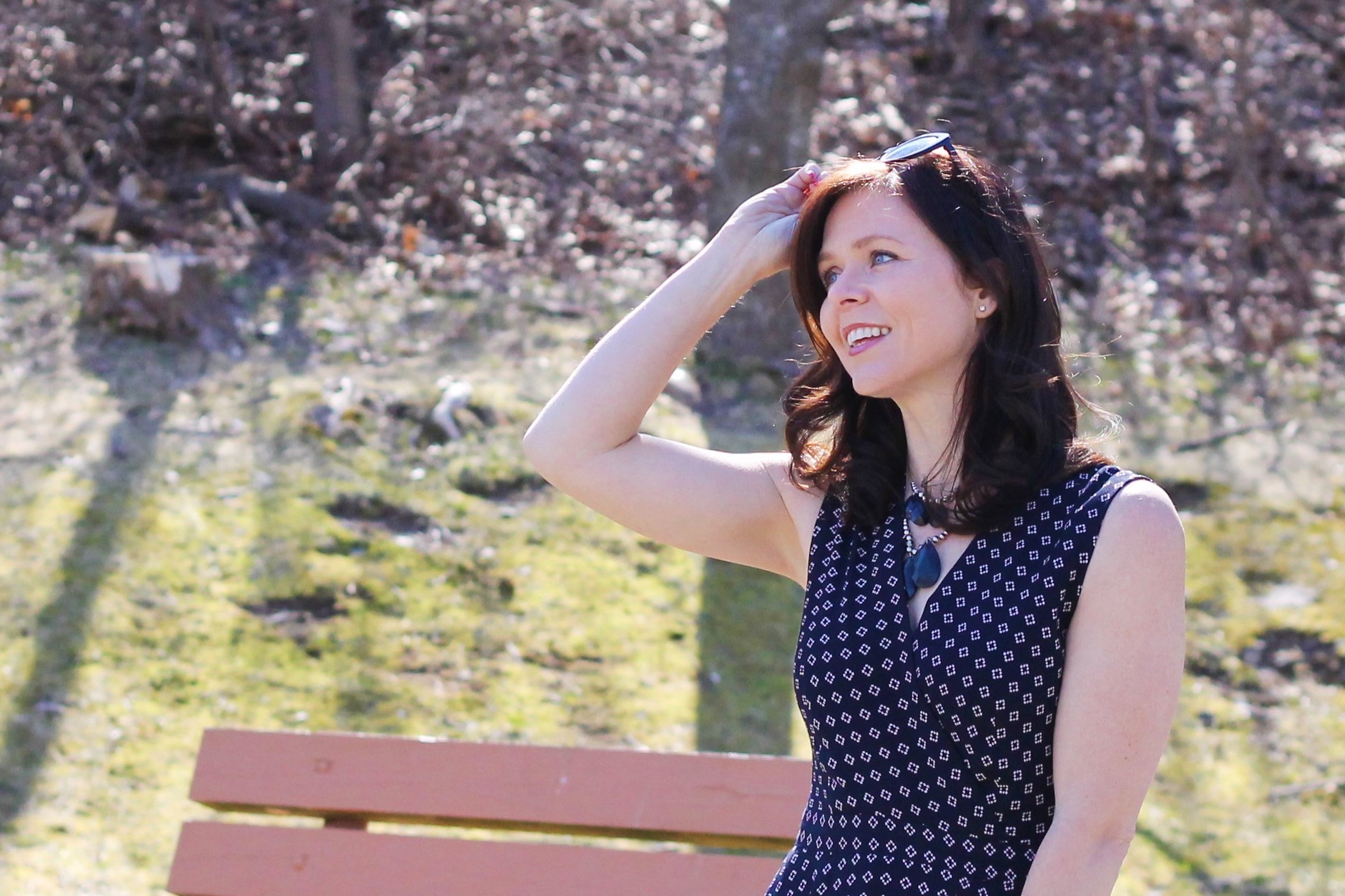 My closet is really filling up with dresses…and navy blue ones at that!!  I MUST must start to add in some other pieces….on other colors!
Do you tend to make one type of garment more than others? Or are you really good at sewing a variety of things? Maybe Gillian's dare will help me branch out… 🙂