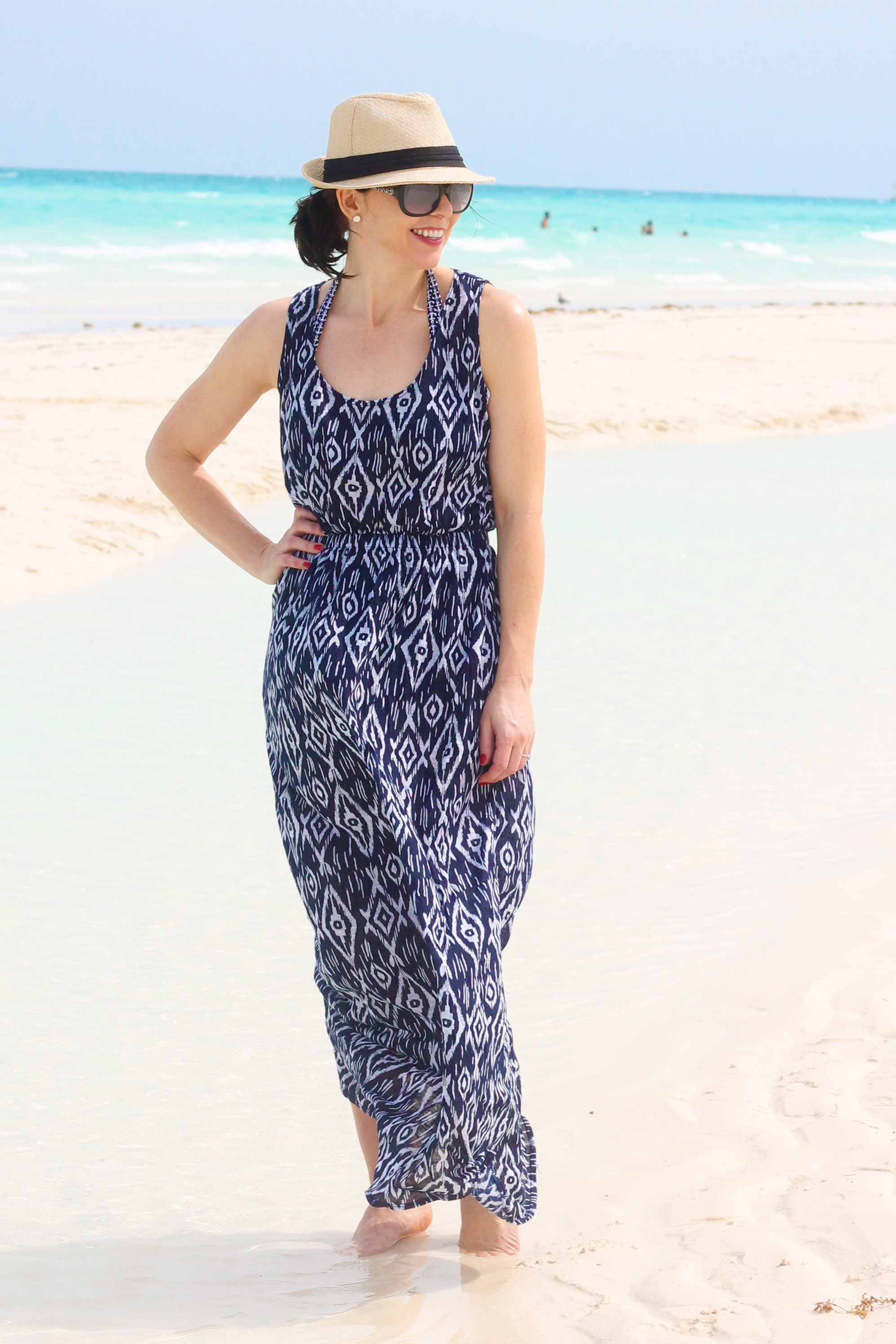 Sometimes life calls for a break…I took one back in February and I still go back to the pics every now and then to relive the great time. I also have makes from the trip that I have yet to post so you'll have to relive it with me. Ha!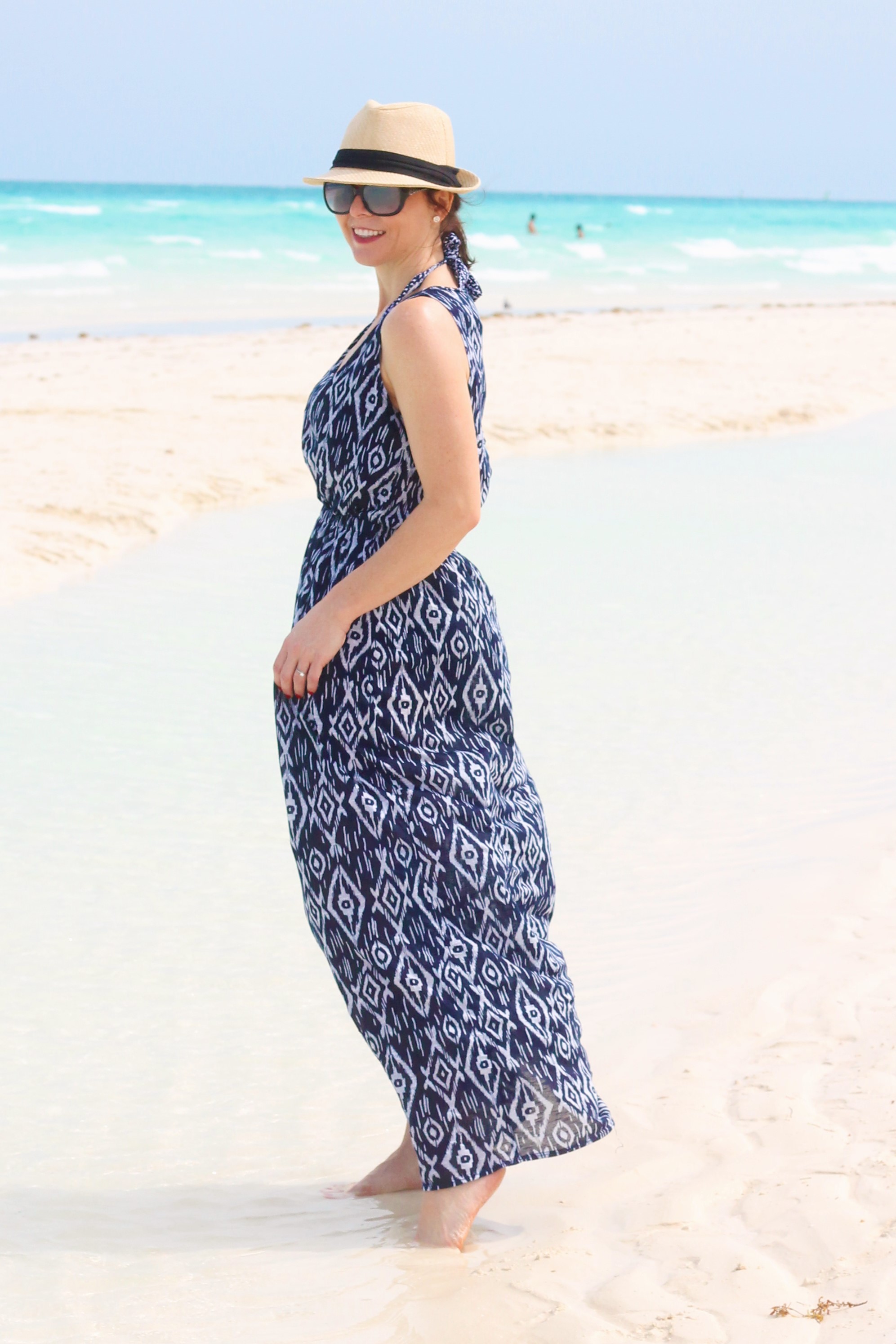 When I travel to a southern destination, I have a particular uniform that I always wear…. a long knit dress or skirt, cardigan, scarf, leggings, and a hat. always.the.same.outfit.
It works though. For the plane ride, I feel covered and warm then, upon arrival, we usually have a drive so I can shed the layers and pare down to the dress and hat. All ready for the sunshine. This dress is my new travel uniform. I made it using M6744. I used the bodice of view A and the skirt of view B. It really is a perfect summer maxi and what makes it even better is how easy it was to make!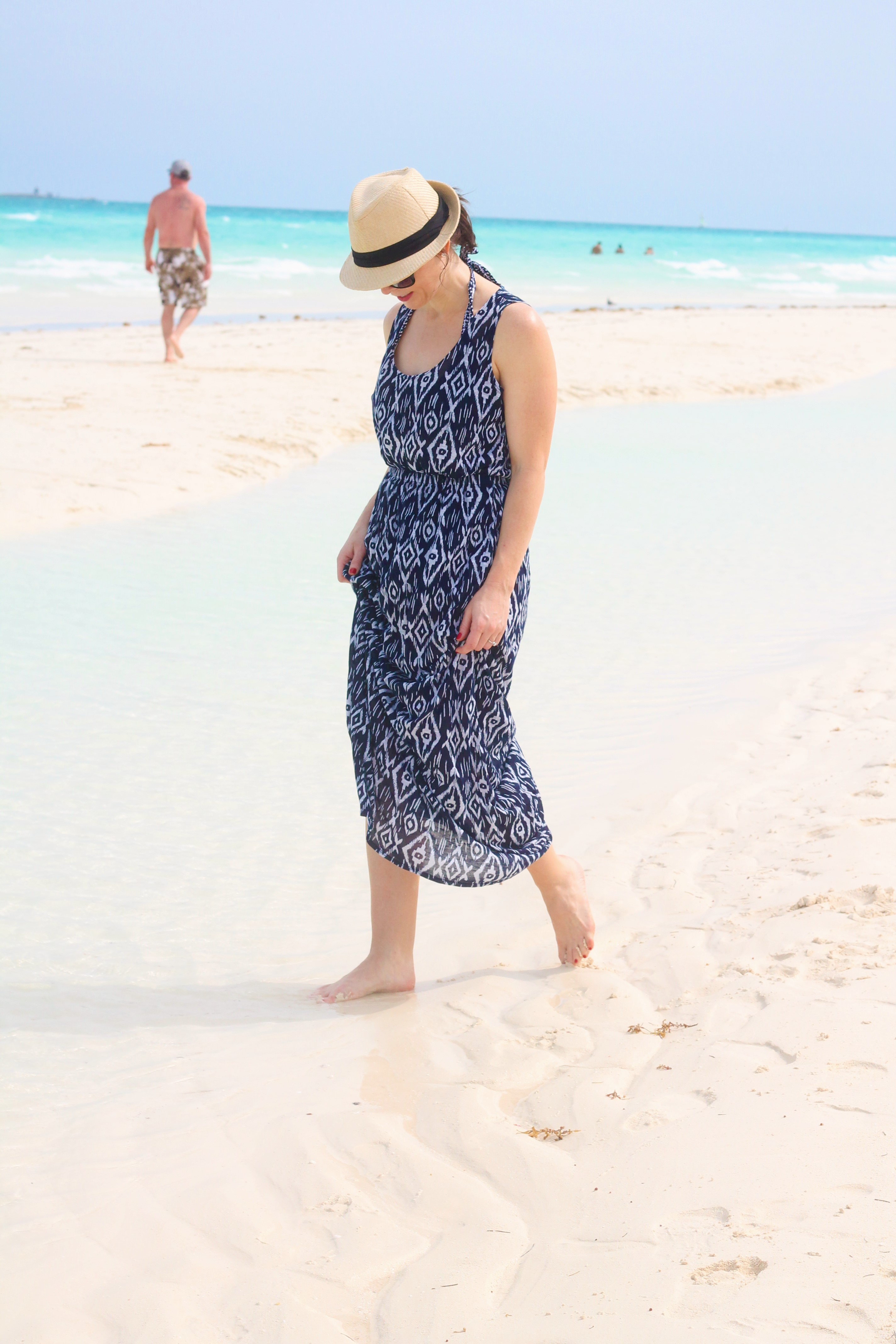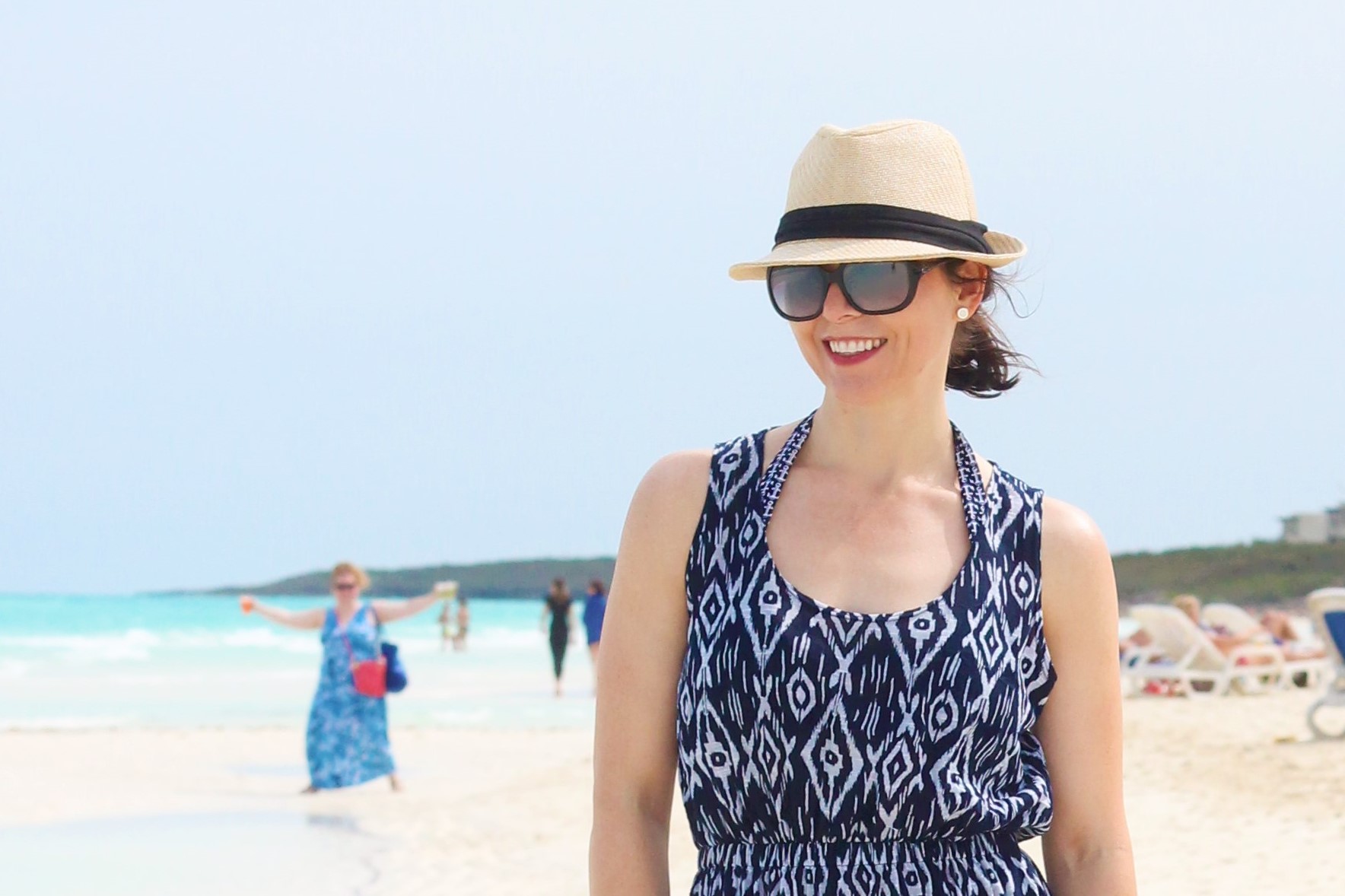 Being the only blogger on our "three generation vacation" I was both doted on and teased for my need for photos. Case in point… ma seour, photobombing the heck out of this picture! No shame that girl…no shame. That's why I LOVE her so freaking much! This was my favorite picture of the entire trip…it completely sums up the fun we had.