A picture reveals the truth doesn't it? The longer I had my coat on, the more I can see in the picture on the right that I need to add an inside button to keep the inside from falling below the hemline. An easy fix and it will make the coat feel more secure as well.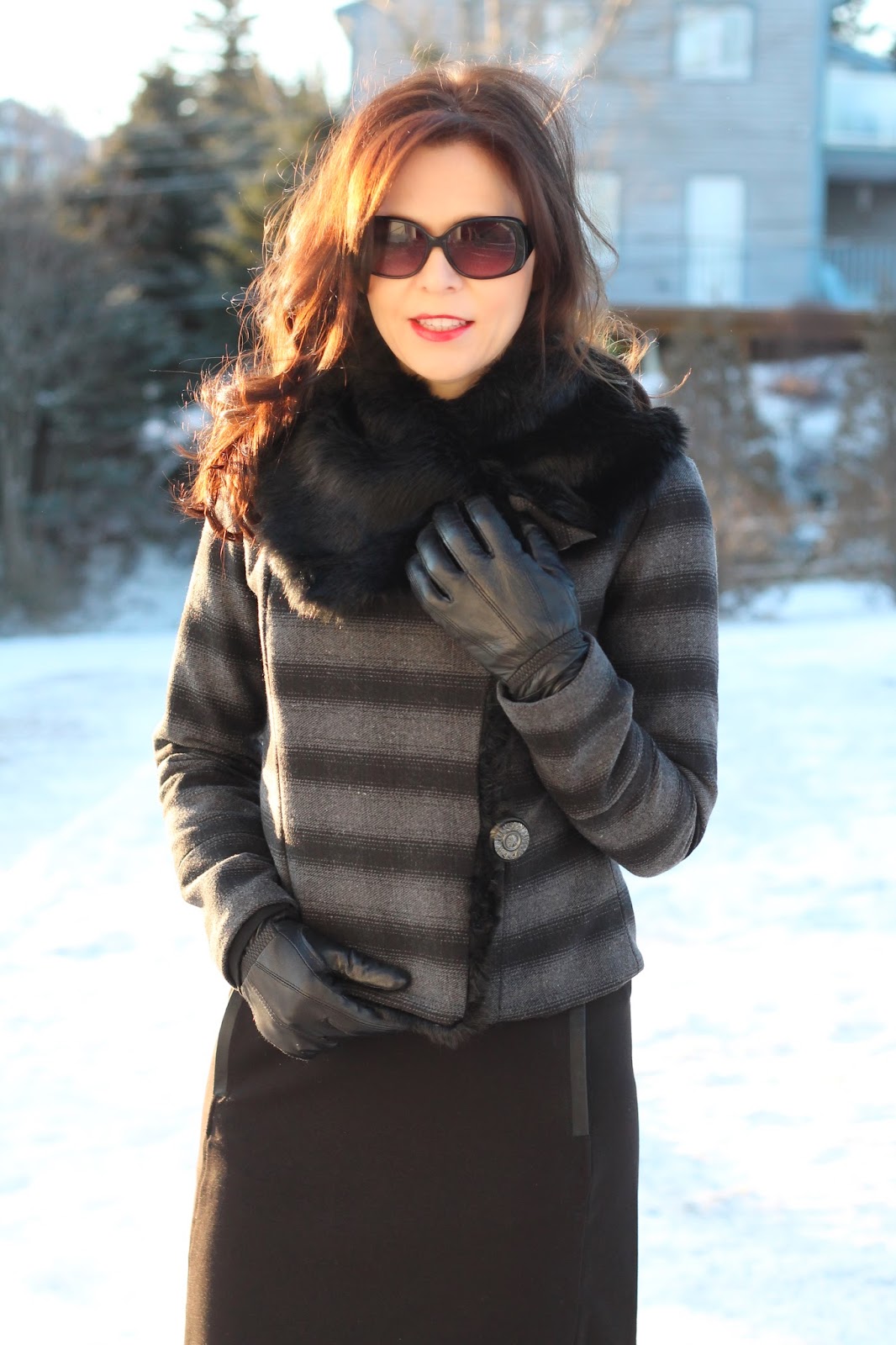 What the heck is going on with my hair here..?
I enjoyed making this coat and am super pleased with the result which felt so good after last January's coat fail…. I really didn't want to waste another nice piece of coating. I have a couple more pieces in my stash and who knows, I may have to make another….it's a long winter here. I might as well have a closet of nice coats!