This dress was an instant hit with my daughters…no surprise! The reaction from one was, " Mama, that dress is fierce!" Wow. I'm not sure how well I do "fierce". While I do love this dress, I think my girls will get a lot more wear out of it than I will. I'm very okay with that.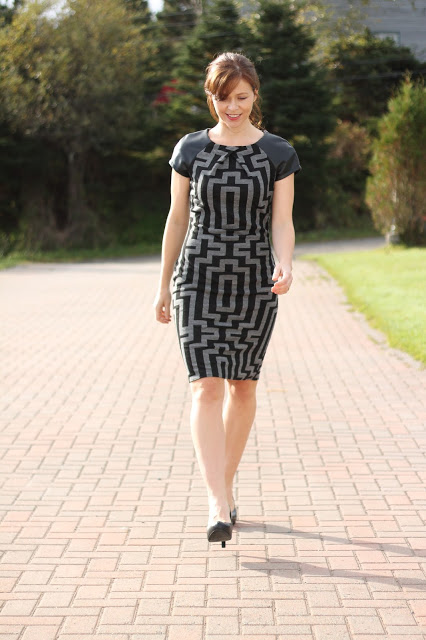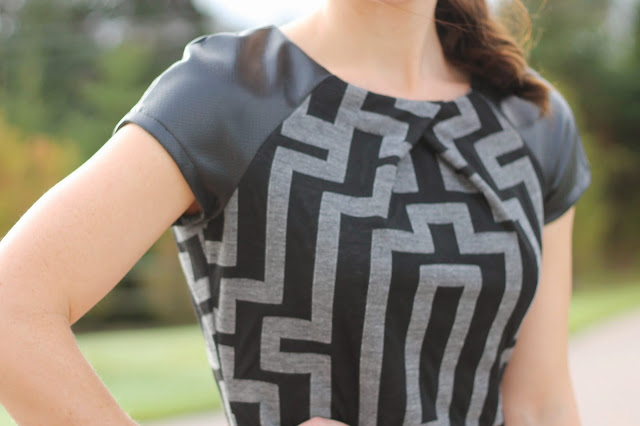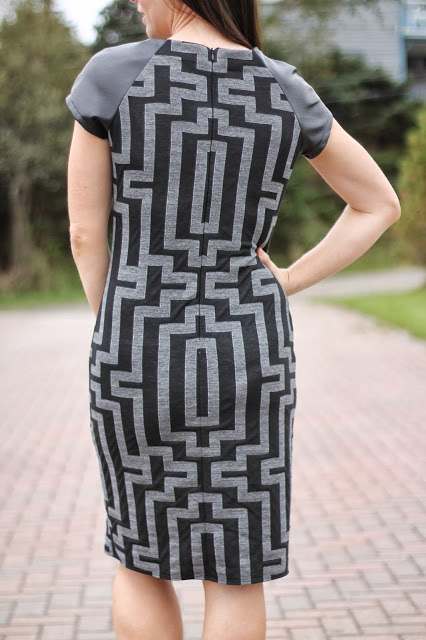 I recently received a Janome CoverPro 1000 from husband (that you can read about
here
), so I was excited to start experimenting with knits. This is a very stable knit, which was a good place to start to ease my way in. I loved the geometric print and looked forward to the challenge of matching it up in the back! I didn't even give a thought to the side seams though….oh well.
 During the process of cutting it out, I thought that the sleeves would be great in a faux leather…a little edgier than my usual taste but I went for it anyway!
My Review: 
Pattern: Newlook 6144
Fabric used: Geometric Print Jersey Knit
Instructions:The instructions were straight forward… a basic easy dress.
Changes I made: Taking into account that I was using a knit for a woven pattern, I cut this dress a size smaller than my usual size. I also omitted all darts. I loved the print so much that I didn't want to distort it with the darts. I also graded the waist down another size at the waist.
The sleeve openings were a bit too big as well. I took them in at the shoulder seam so they didn't poke out so much. I am much happier with them now.
Repeat worthy? Definitely! It may seem like a lot of changes to the pattern but now that I have them made, next time will go much quicker. I love the detailing at the neckline and the faux leather sleeves.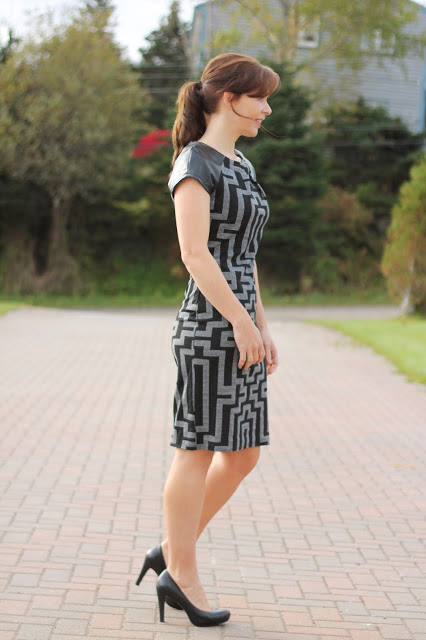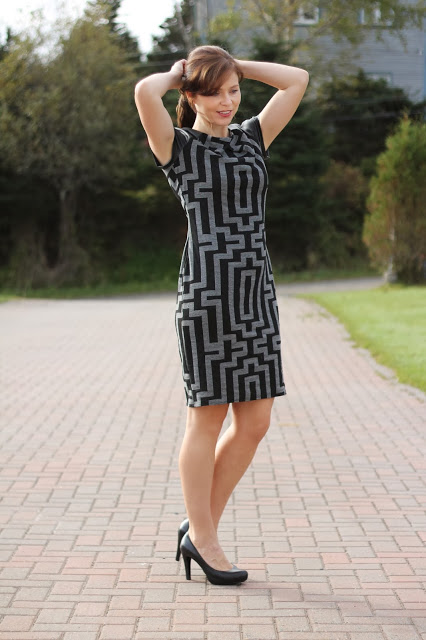 Must fix that hair!