I have a long torso… I know this because time after time I have the problem shown above. If I pull this dress up to where it should be…umm…covering my bust (please and thank you), then the dress becomes too short and the waistline doesn't sit on my waist, which then leads to poor fitting in the backside (and the front side).
In the picture on the right, I pulled the dress down so that the waistline sat on my natural waistline, which gave me a nicer fit but only covered half of my bust! I was left with no other choice…this dress was getting the chop!
Making that first cut is always so hard for me. I doubled the width if the elastic I was using(1.5 inches wide x 2=3) , added quarter inch for seam allowance, measured up from the waistband, marked it and cut! Whew…now I'm committed.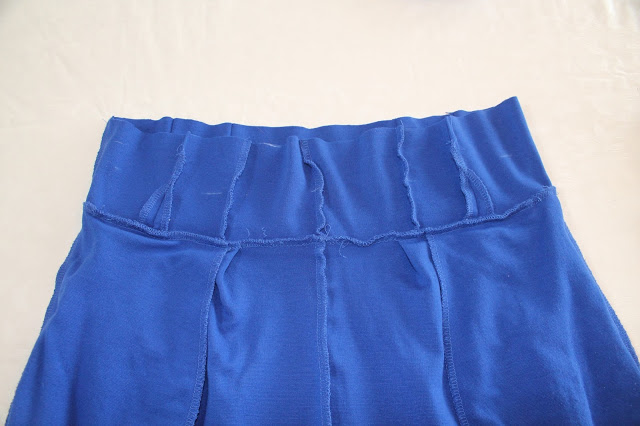 Here's what it looked like after the chop. The bodice of the dress will become the waistband of the skirt. I then folded the new waistband down to meet the seam allowance of the existing waist seam.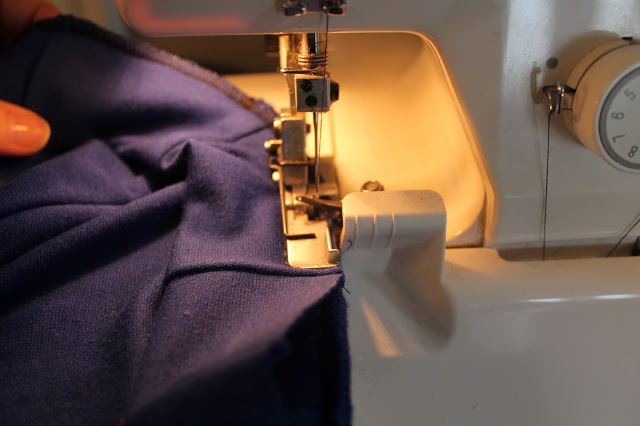 Using my serger, I stitched the newly cut edge to the seam allowance, being careful to stay within the seam allowance only. I disengaged the knife on my serger to prevent any mishaps.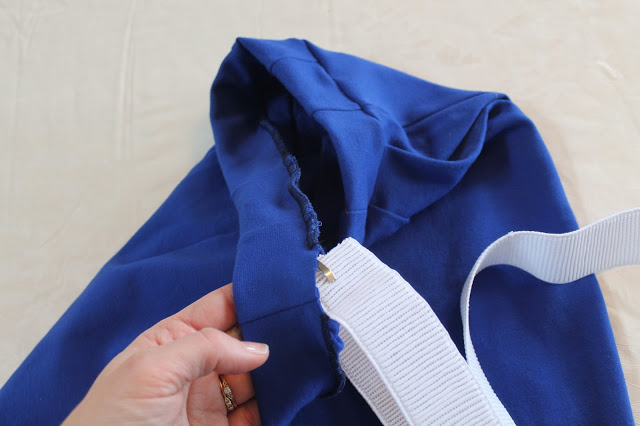 Here you can see that the bodice part of the dress is now a casing for the elastic. I used 1.5 inch non-roll elastic. This was the first time I have used the non-roll type and I really liked it…and get this…it doesn't roll. For real.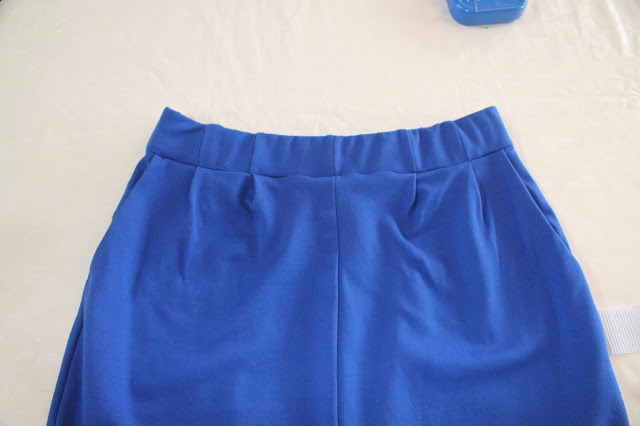 Pulling the elastic through was a bit time consuming but was worth the effort. I am so pleased with the end result. This project cost me $4.50 for the dress at the thrift store and $2 for the elastic. I checked my local fabric store for some ponti cobalt blue fabric like this dress is made of….I would have had to pay $16 a meter for it. I think I got a great deal and saved myself a lot of work too.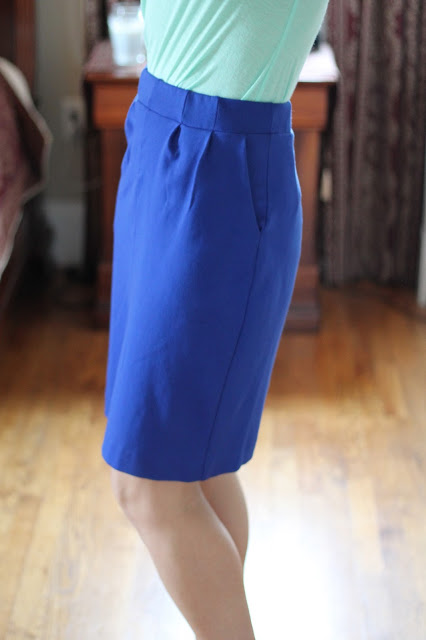 This skirt will be a great addition to my closet, and fun to style many different ways!