Yesterday's temperature went up to 10 degrees …and when the weather gets that warm, I'm going for a skirt and bare legs. I will likely get a few "are you crazy?" looks.. but for the majority of us hardy Canadians, it's just time to bring out the summer wardrobes.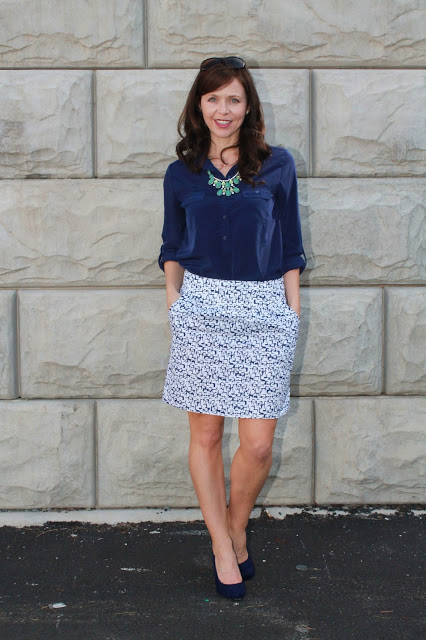 This week, I was impatiently waiting for spring and decided that snow flurries or not, I was digging out my spring and summer clothes. It's always like Christmas for me to open those plastic totes that have been home to shorts, sundresses and all my other summery goodness. I often have forgotten what I have packed away and this skirt was one I hardly remembered having, let alone making. I had to go digging to find the pattern I used for this cute little skirt.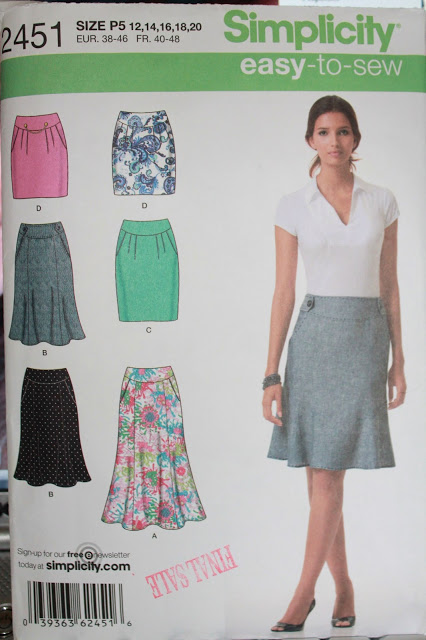 The rounded yoke waistband and pleated front details of this skirt get a little lost in the print but the upside to that is… you can't see the wrinkles either. Score! I used this Simplicity 2451 and don't remember having any problems making it. Then again…I didn't remember having this skirt at all.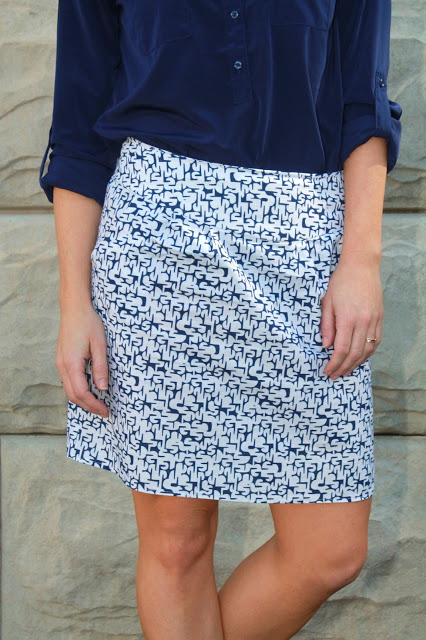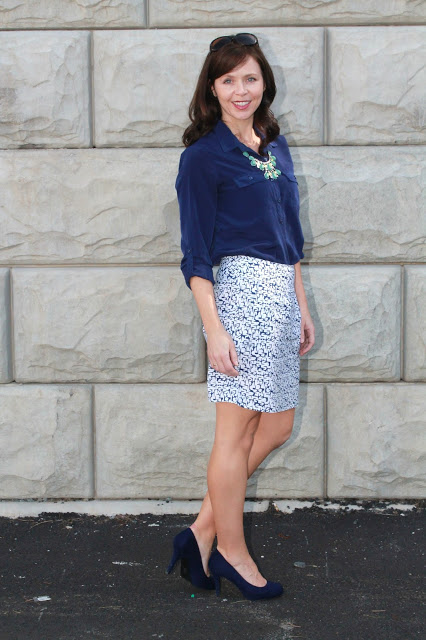 Skirt:self-made Shirt:Old Navy Necklace: Lia Sophia Shoes: Payless