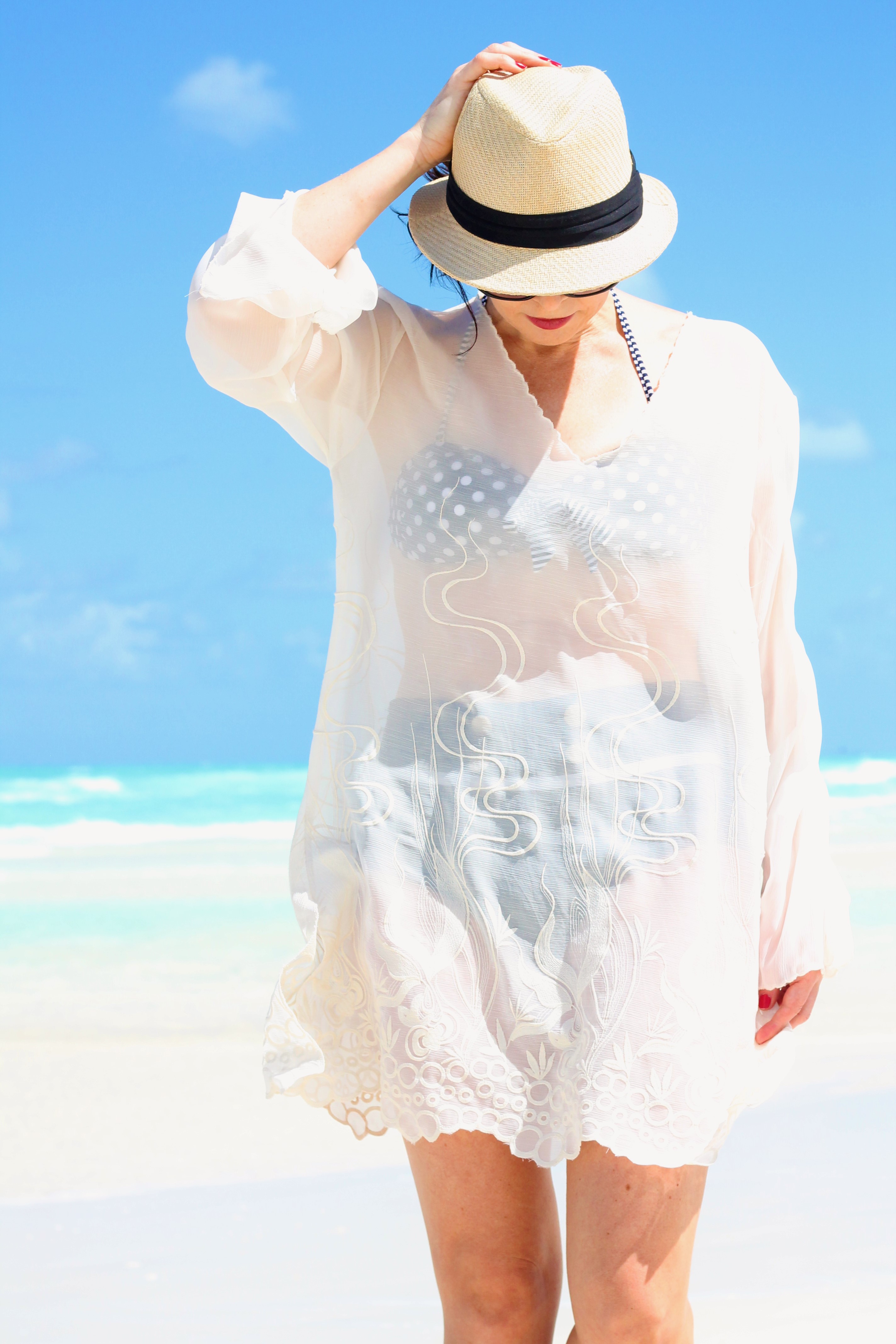 It's not often you see me include three makes in one post but rather than repeat myself…. I'm giving you all the beachy things I have left from my trip! At least I think that this is all…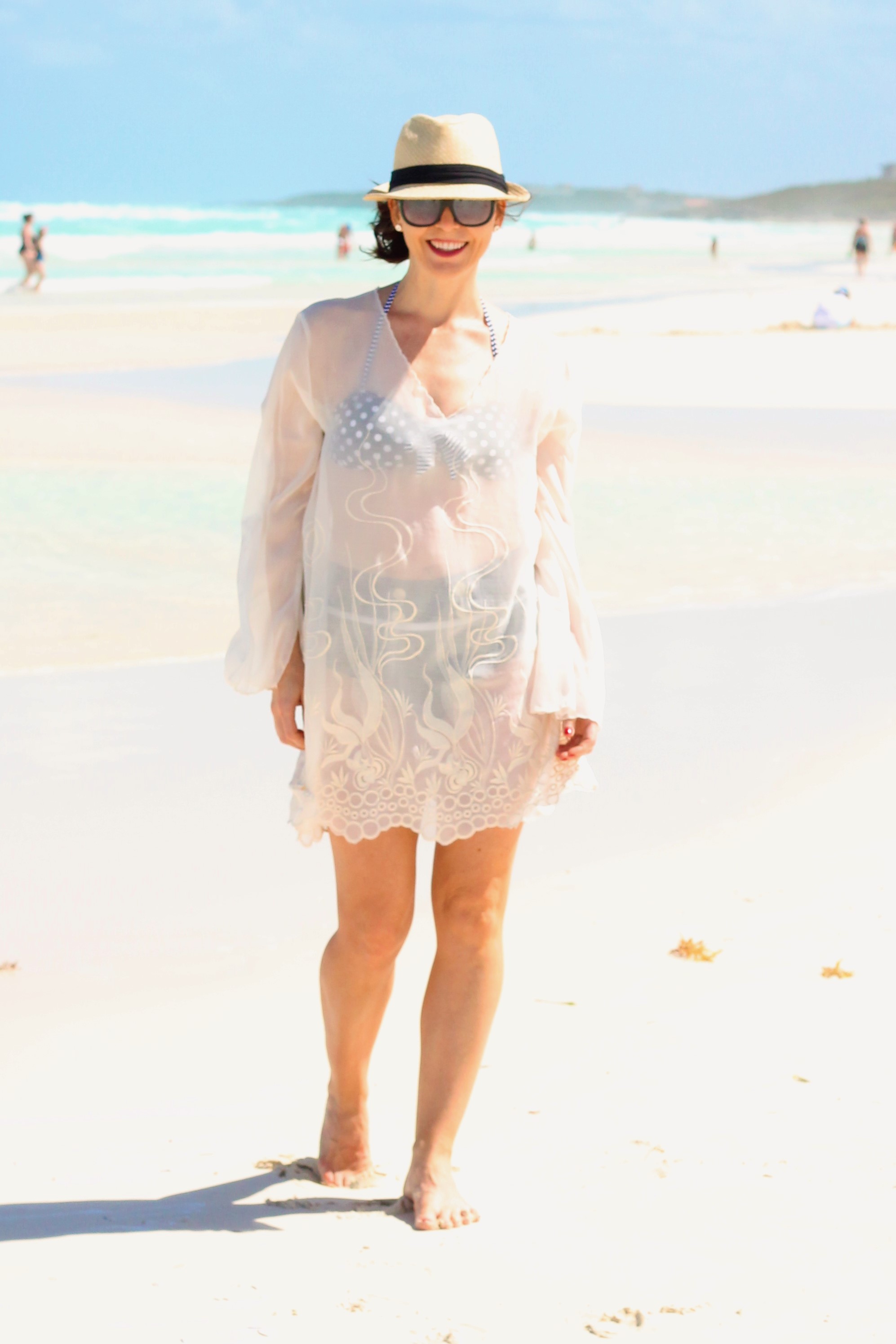 First up is this cover up made from M5400. A pullover cover up with long sleeves, V-neck and side slits. I thought that the embroidery looked a lot like the ocean floor with floating seaweed and would be perfect for a cover up.
Pattern: McCalls 5400
Fabric used: An embroidered polyester drapery fabric.
Instructions: Pretty basic and simple.
Changes I made: I didn't make and changes to the pattern itself but I cut it out using the border along the hemline. I trimmed around the embroidery and was happy to see that it didn't fray and need further treatment like Fray-check.  I also used my rarely used embroidery stitches on my sewing machine to finish the neckline. I liked this much better than using the facings. I think that if I made this again I would use self bias to finish it.
Repeat worthy? Sure. It's a great basic pattern for a cover up.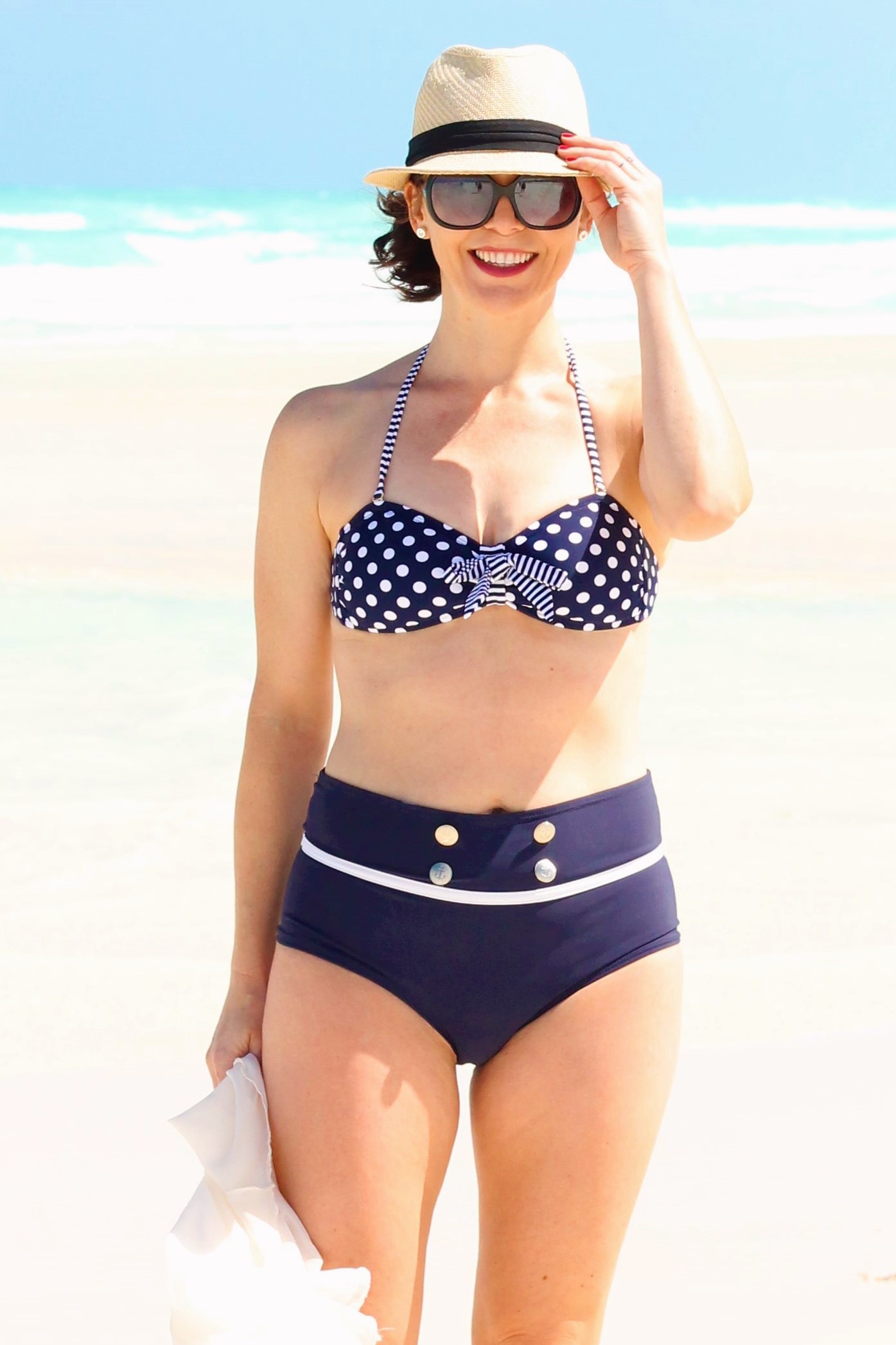 I'm a huge fan of high waisted bathing suit bottoms and I have been making and wearing them for years now. I shared a peek of this navy pair on the blog before  so I thought I'd give you a better look and show you the newest pair I made for my trip, to compare the two.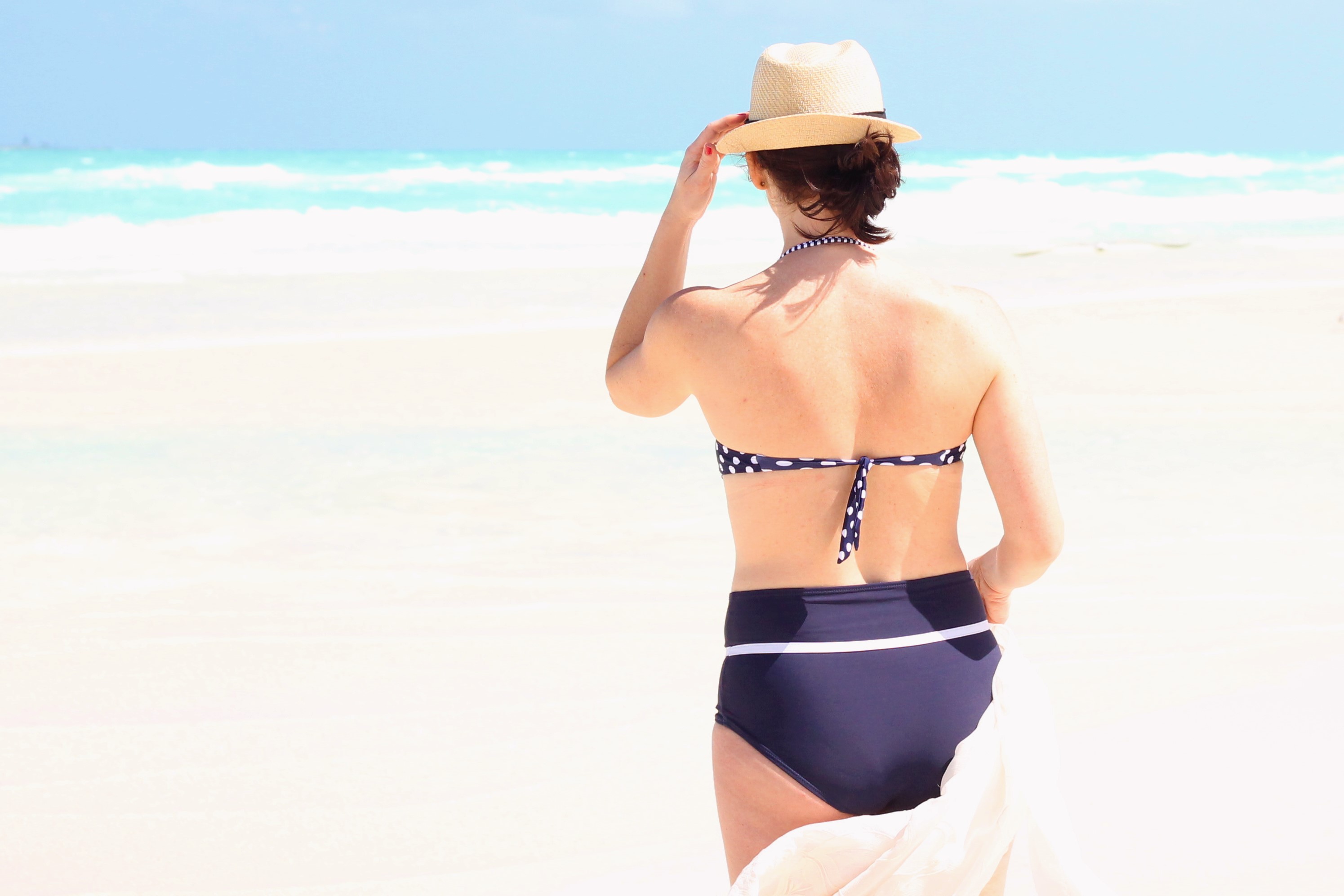 These navy ones were one of the first I made. The lining on pulls a little and I found that I preferred an even higher waist. I also cut the leg a little higher to remove the wrinkle you can see at the hip.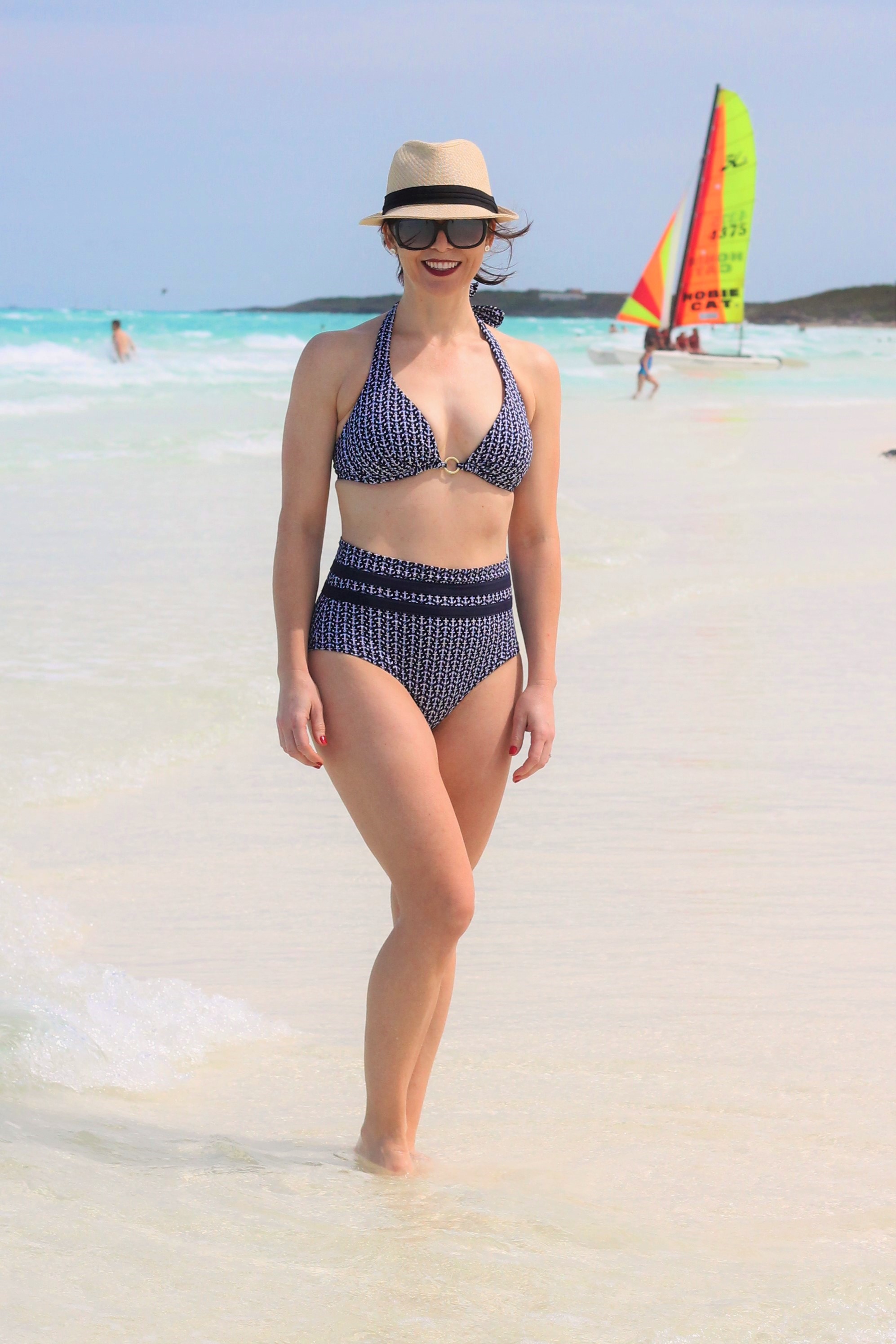 My newest bottoms were kind of kismet….my stash really provided on this one. I tend to buy bathing suit tops….I'm pretty lazy when it comes to making them…. So I picked up this top at Target when they were closing out and thought that it would be an okay match for my navy bottoms. I was digging through my stash and low and behold!! there was this fabric…the EXACT match to the top. There is something to be said for just going ahead and buying a fabric that you just know you love!
See, Husband, told ya.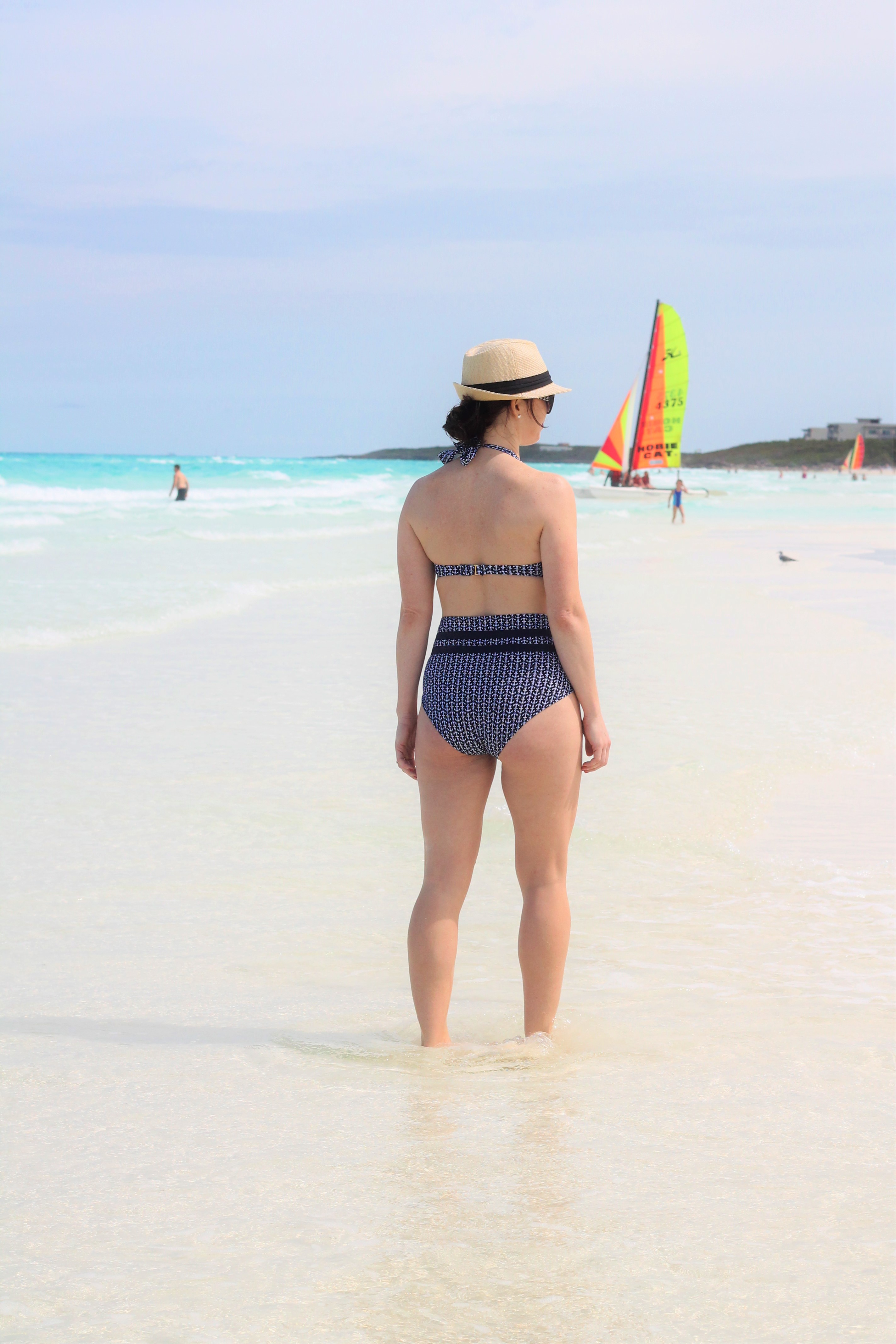 Can I just take a moment to talk about photography? I am by NO means an expert but I always preach…Take your pics on a sunny day! You can really see the difference it makes in the pic above compared to the pic below. Both were on the same day but there was some cloud cover for the above pic. The colors are so much more vibrant without editing when the sun is bright.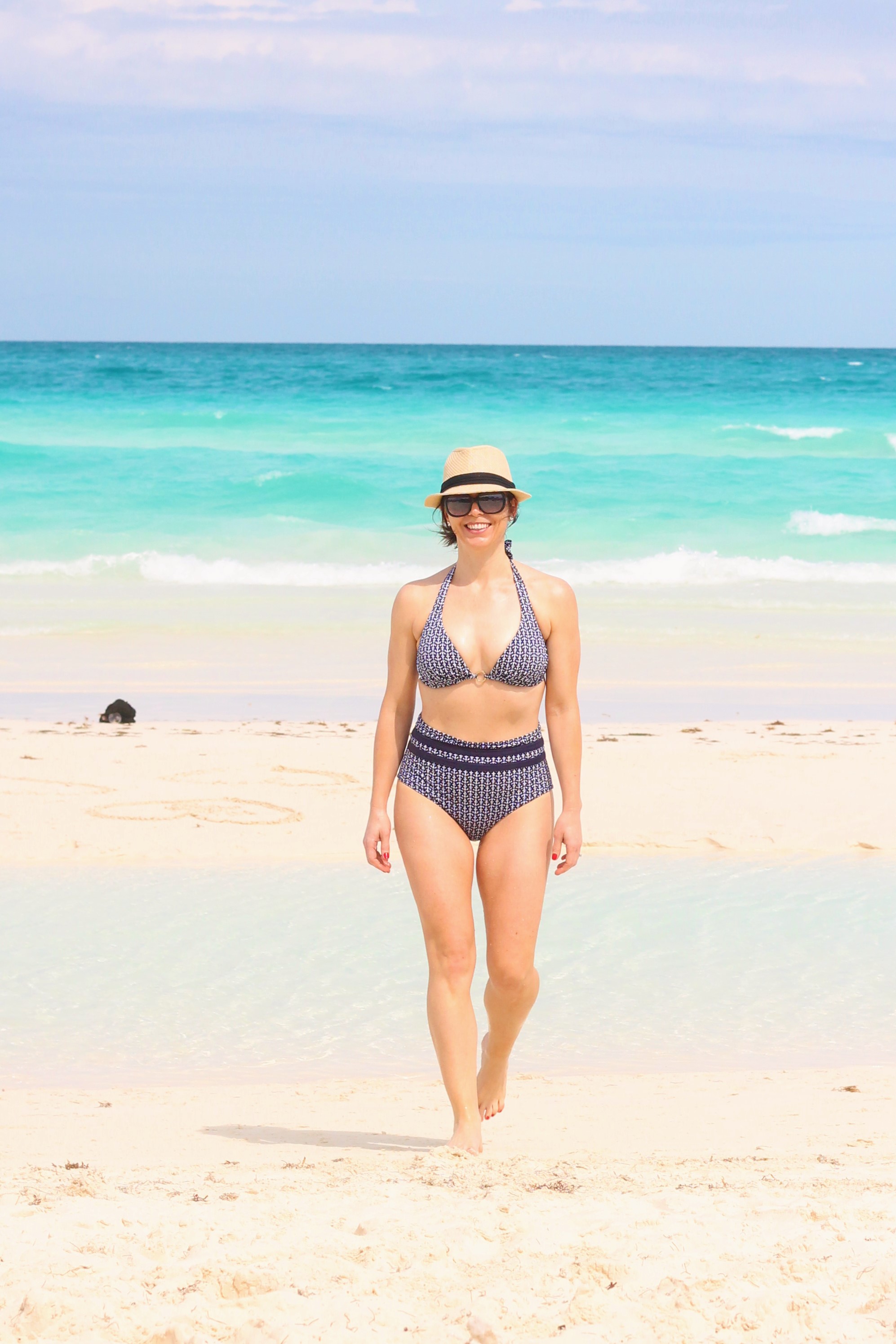 Ok..back to the bathing suit. This suit has been a series of trials and errors… starting from a pair of panties…(ugh that word…paaaanties…) underwear (does that really sound any better?..I think not)  that I liked the cut of and tweaking my pattern to suit my tastes and body. Which is really evident when you compare my first pair to my last…a big improvement and goes to show that it takes many tries to get hings just right.
If you don't want to go the "draft it yourself" route, there are some great patterns out there for high waist bathing suit bottoms and I think that they work well on every body type. For June, Curvy Sewing Collectives has declared it Swimsuit month and they have an awesome pattern round up for lots of great swimsuits!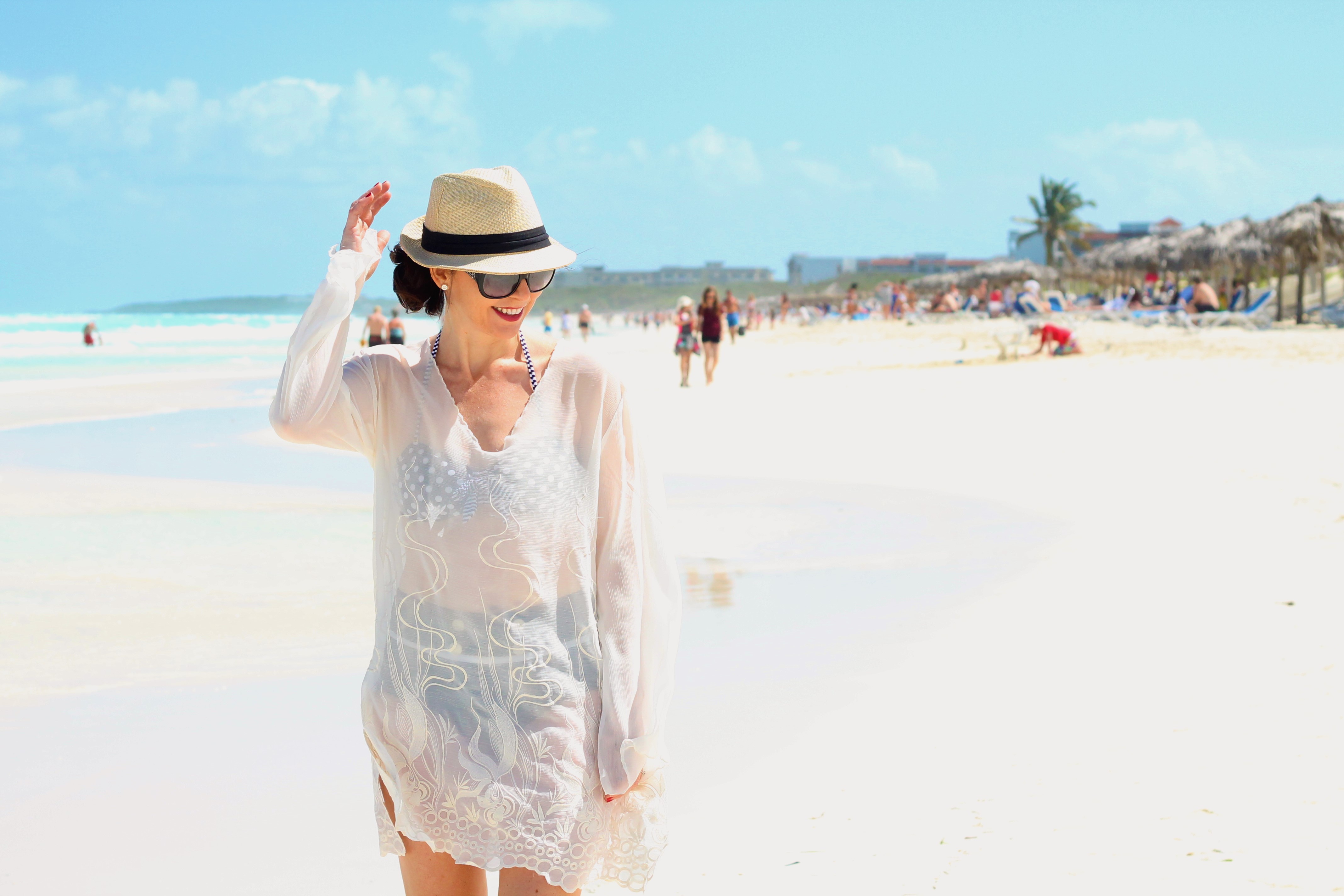 So there's the last of the makes from my trip…finally and just in time for summer. Have you tried making swimsuits yet?