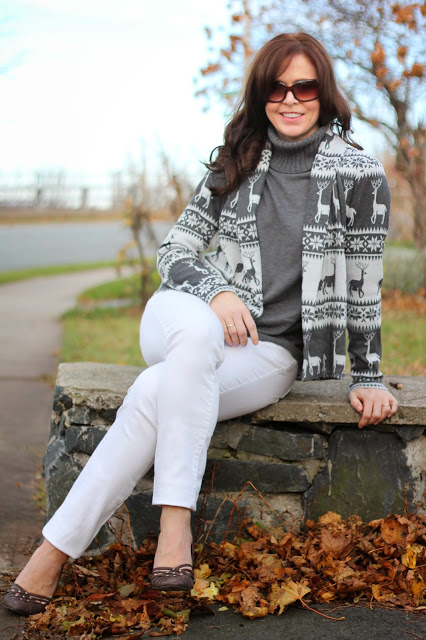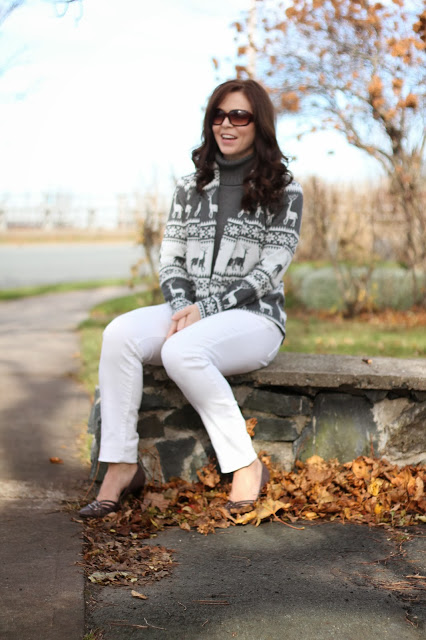 Oh deer…you knew I had to go with that title! I planned that the very day I first saw this sweater knit fabric. I wanted to bring this fabric home that day but didn't because I wasn't willing to pay full price for it. Fifteen dollars a metre just wasn't worth it in my mind, so I was patiently waiting for a sale. When it didn't go on sale in my local store, I just put it out of mind mind thinking that it wasn't meant to be.
Then one afternoon I was in another town about an hour away and thought I would drop into the fabric store there. I wandered around for a bit and then noticed four young women of about college age buying up lots of fabric. When I say lots…I mean LOTS and LOTS! I was intrigued so I was eavesdropping as inconspicuously as I could (I'm sure I was doing a bad job of it) to find out what projects they were working on. One of them gleefully said " I can't believe that all this fabric is 99 cents a metre! We are so lucky!" At that point I could care less about their project and was on the hunt for this 99 cent deal! Move out of my way people!!
Long story short this sweater cost me a whole $2. Worth the wait? Yup. Always is.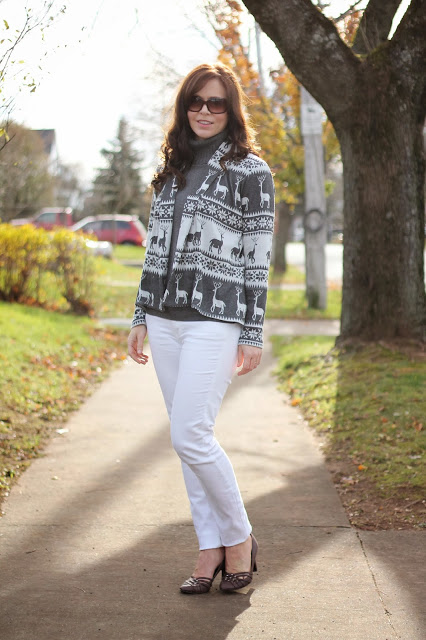 My Review: 
Fabric used: Polyester viscose Novelty Knit
Instructions: This sweater was rated as easy and easy it was. It was a very quick make.
Changes I made: I made view A and didn't make a single change. Oh that's a lie…I used stay tape at the shoulders to prevent them from stretching.  I cut out a medium and would likely make a small next time but the fit is still fine.
Repeat worthy? Most certainly! I enjoyed this make especially because I used my new coverstitch machine. I highly recommend this pattern.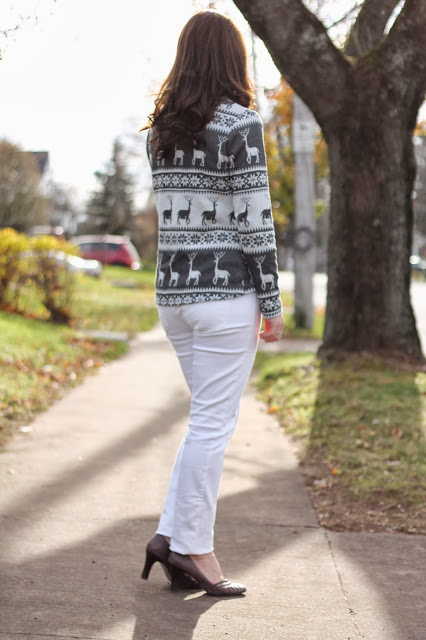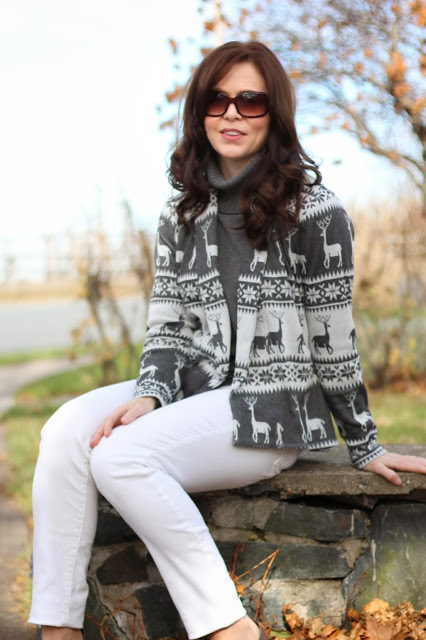 Sweater:self made M6844
Turtleneck: Joe Fresh
Jeans: Calvin Klein
Shoes:Calvin Klein(thrifted)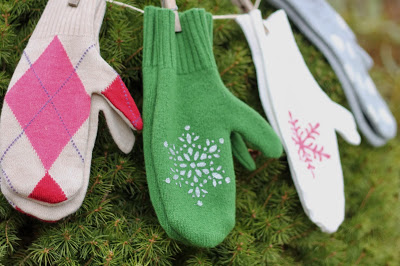 Today is an exciting day for me. Why you may ask?? I'm guest posting over on another blog! A first ever for me. 99 cents fabric and guest posting. This is a good day people, a good day!
 Take Six is a lovely blog that features inspiration for many aspects of a woman's life. Go visit and stay awhile.