Or as my daughter calls this skirt…Floral Brilliance. (??) I had this fabric in my stash knowing that it would become another
McCalls 6706 
skirt but felt that I had made so many of these that maybe I should give it a break. Then cue…  
Project Sewn
's next season and this week's 
Floral Frenzy challenge
. Out came that fabric and this skirt materialized. I think I could almost make these in my sleep now!
I thought about linking up all the skirts from this pattern but there are too many and I'm just too lazy. This is the second post in one day…way too much typing, not enough sewing.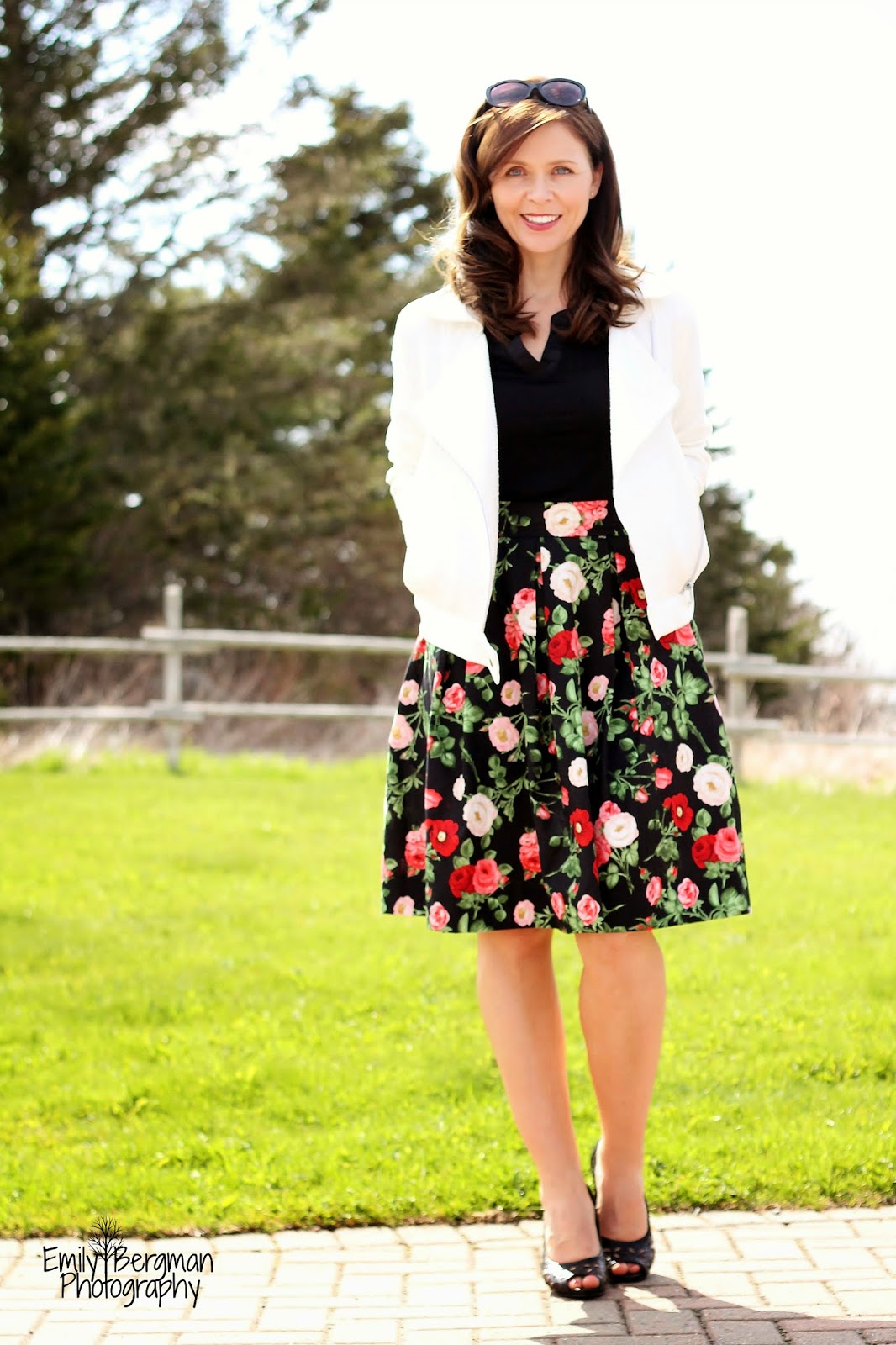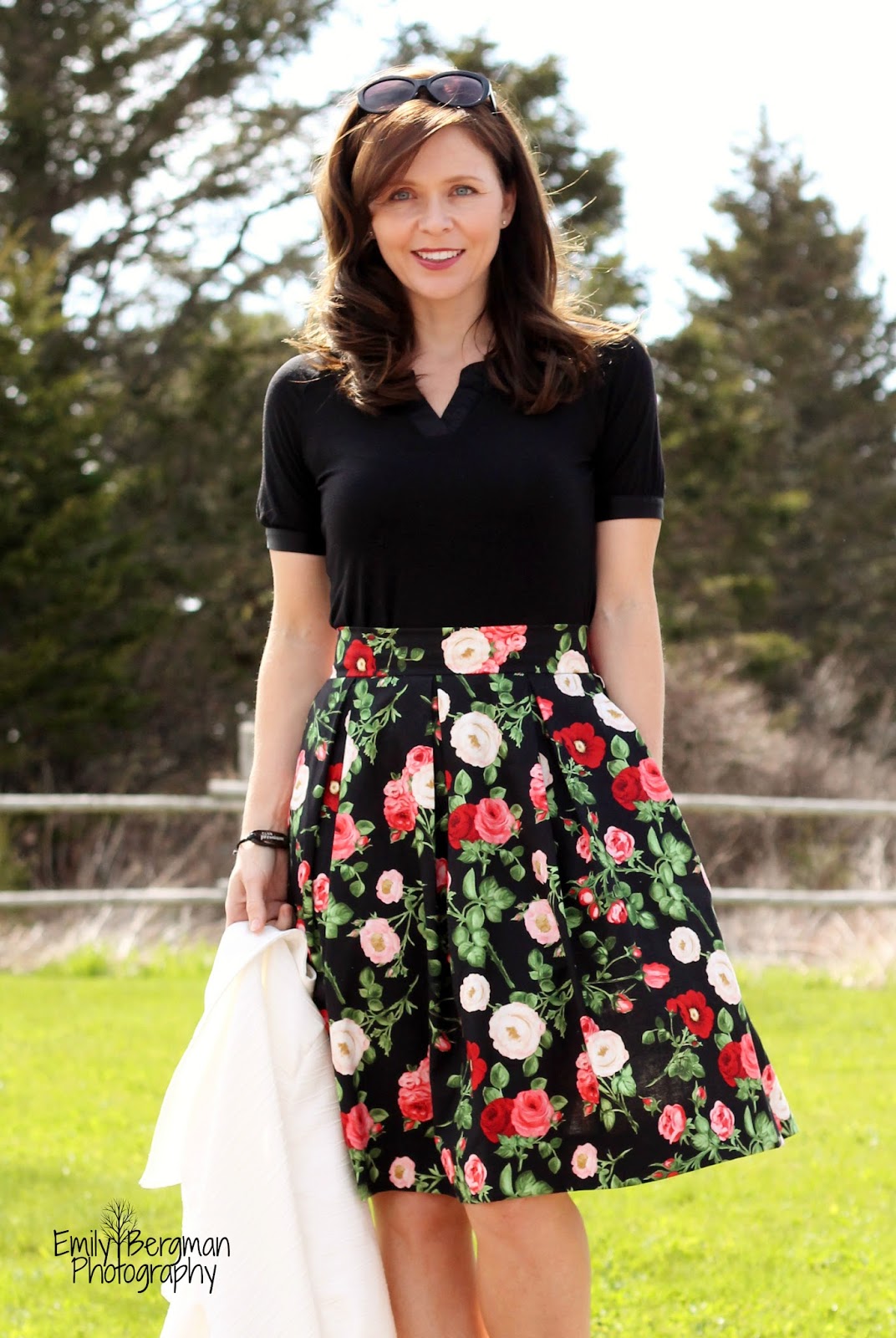 I wore this with my new
biker jacket
today. I'm loving this jacket..
 For those of you looking for the details of this skirt….
My review:
Fabric Used: A good quality quilting cotton.
Instructions: Were easy to follow and worked out perfectly.
Changes I made: Pockets. I love pockets so I made a back seam and moved the zipper to the back and inserted pockets in the side seams. I also made the waistband a little wider.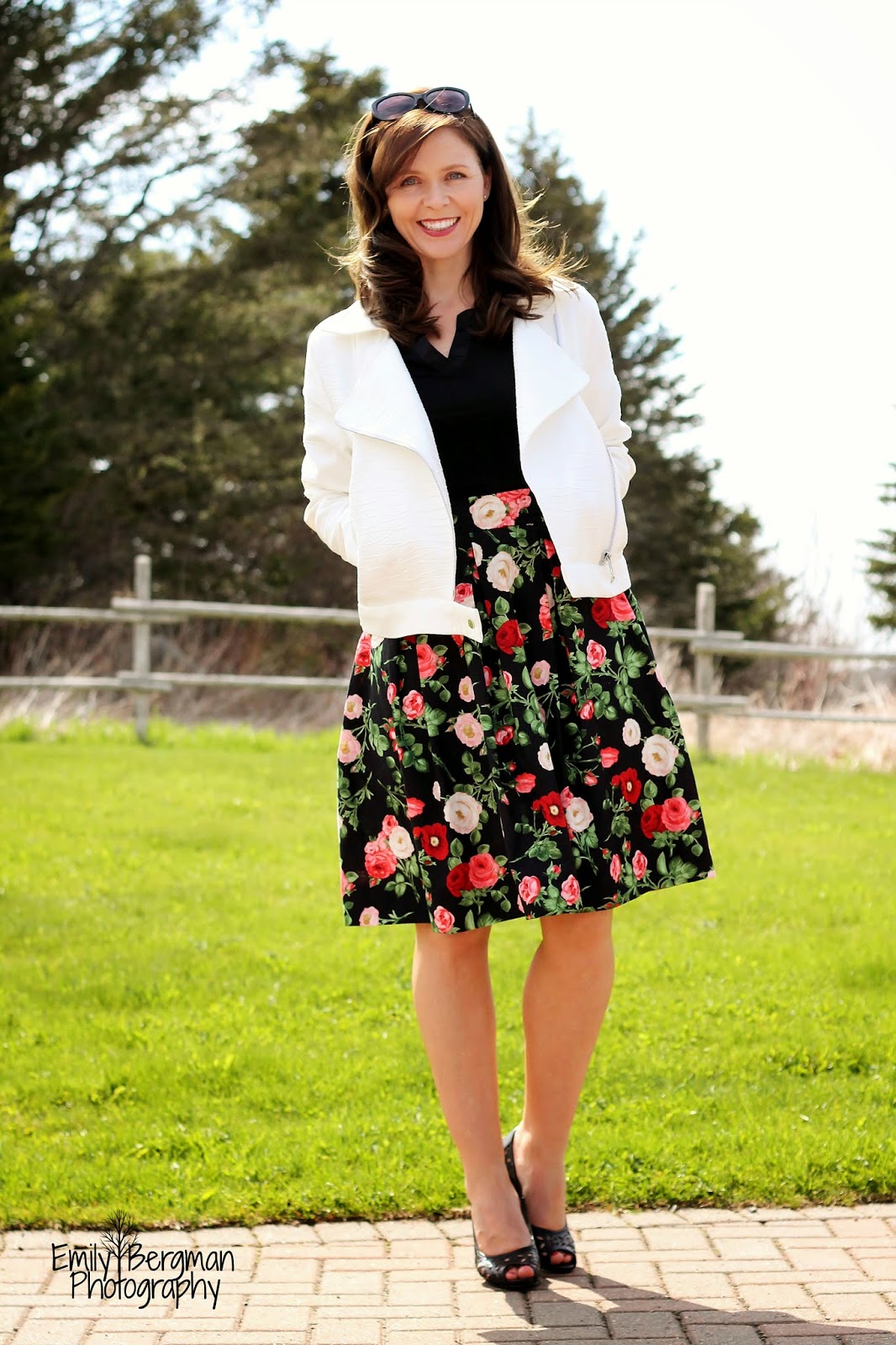 Don't forget to head over to
Project Sewn
to vote for your favorite contestant and sewalong contestant!