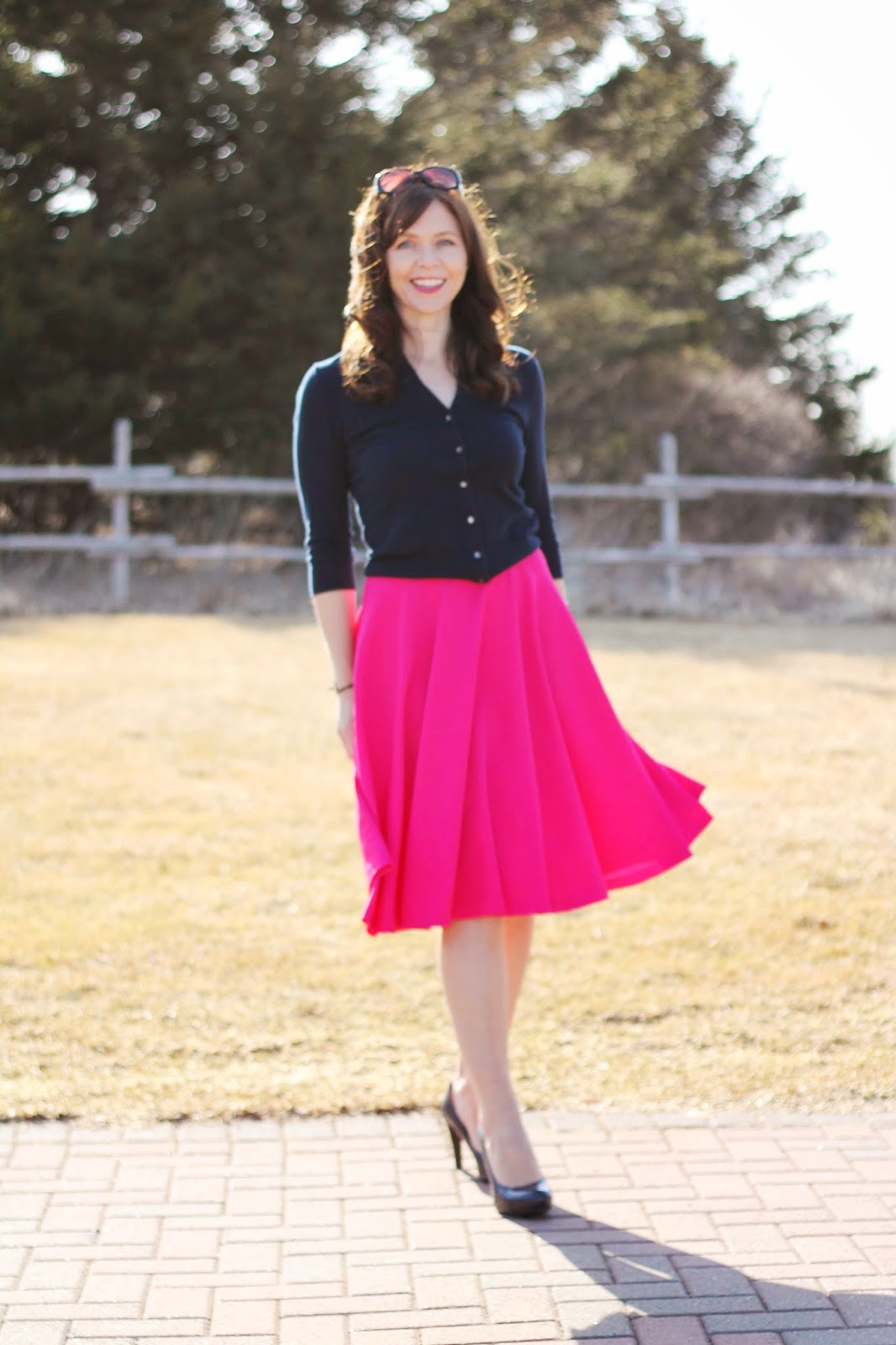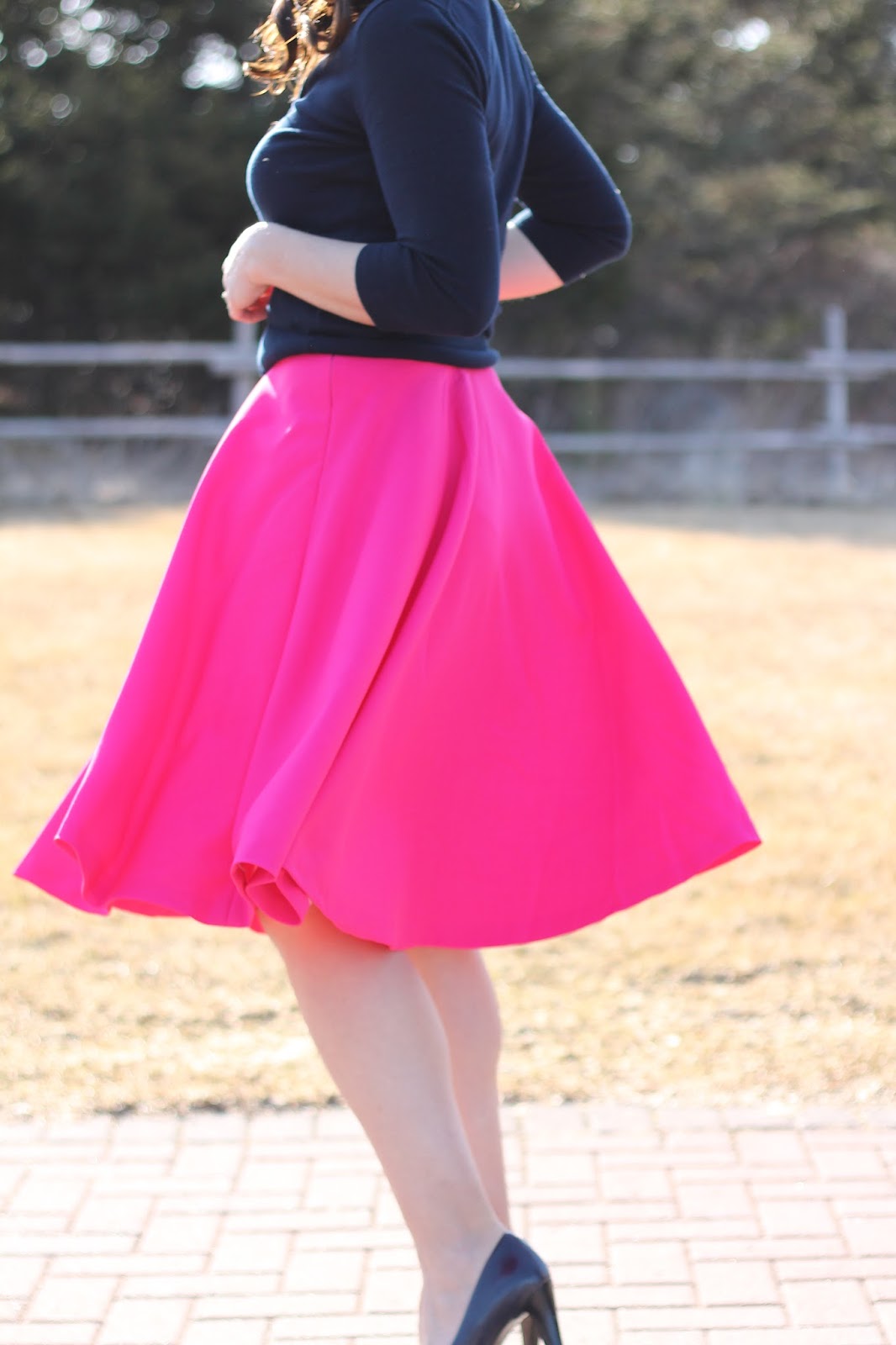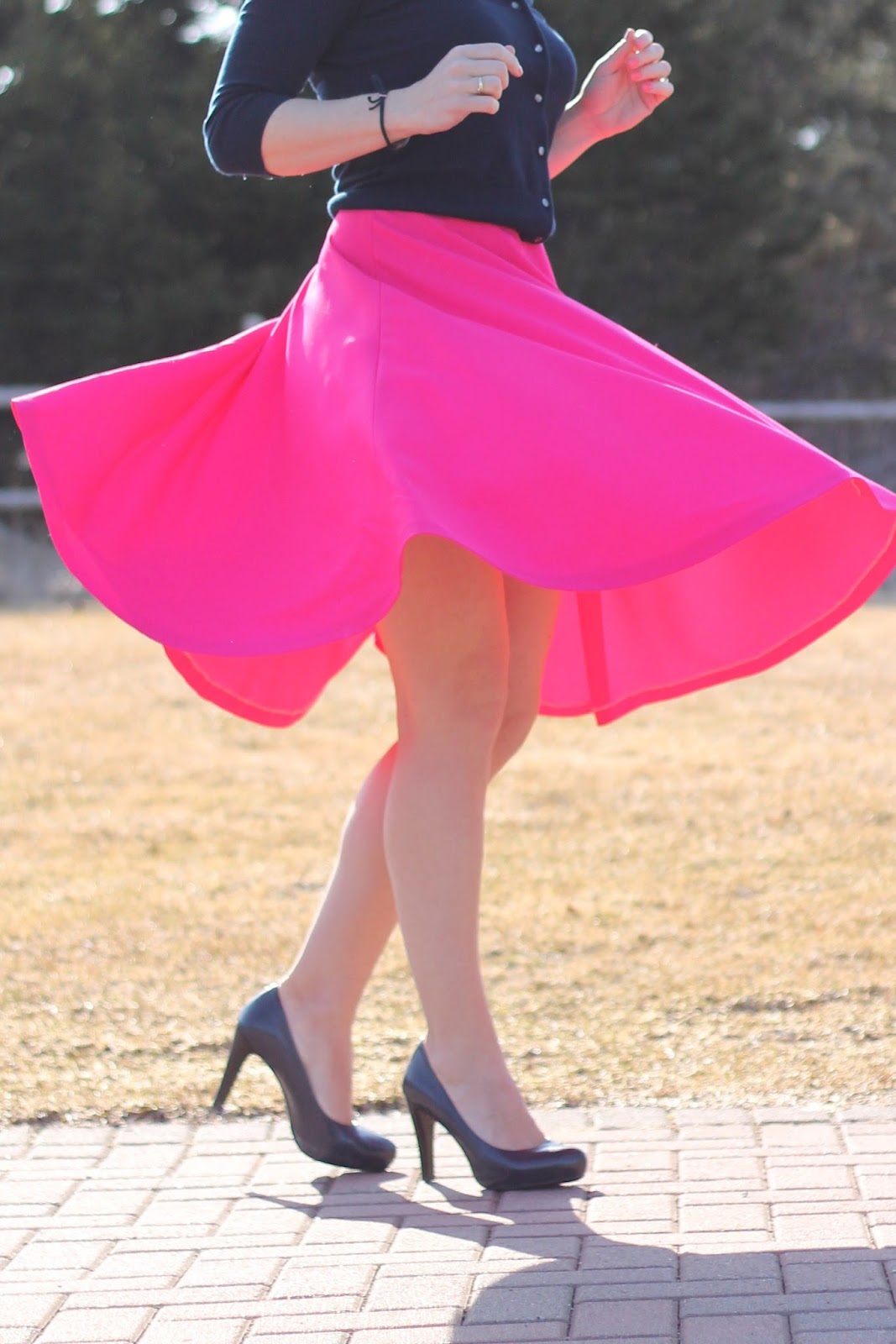 Why in the world have I waited this long to make a circle skirt? This thing makes me want to dance. All. The. Time. Ask my family…I may be driving them nuts as I swish around in this skirt. Some things you just never outgrow…and twirly skirts are one of them.
My Review: 
Pattern:  Newlook 6056
Fabric used: 'Arabella' polyester suiting in the hottest of hot pinks.
Instructions: Easy! Circle skirts are very easy to make.
Changes I made: The only change I made was putting in an invisible zipper right to the top of the waistband.
Repeat worthy? Yes! I already bought more of this fabric in another color! This will be another TNT pattern for me.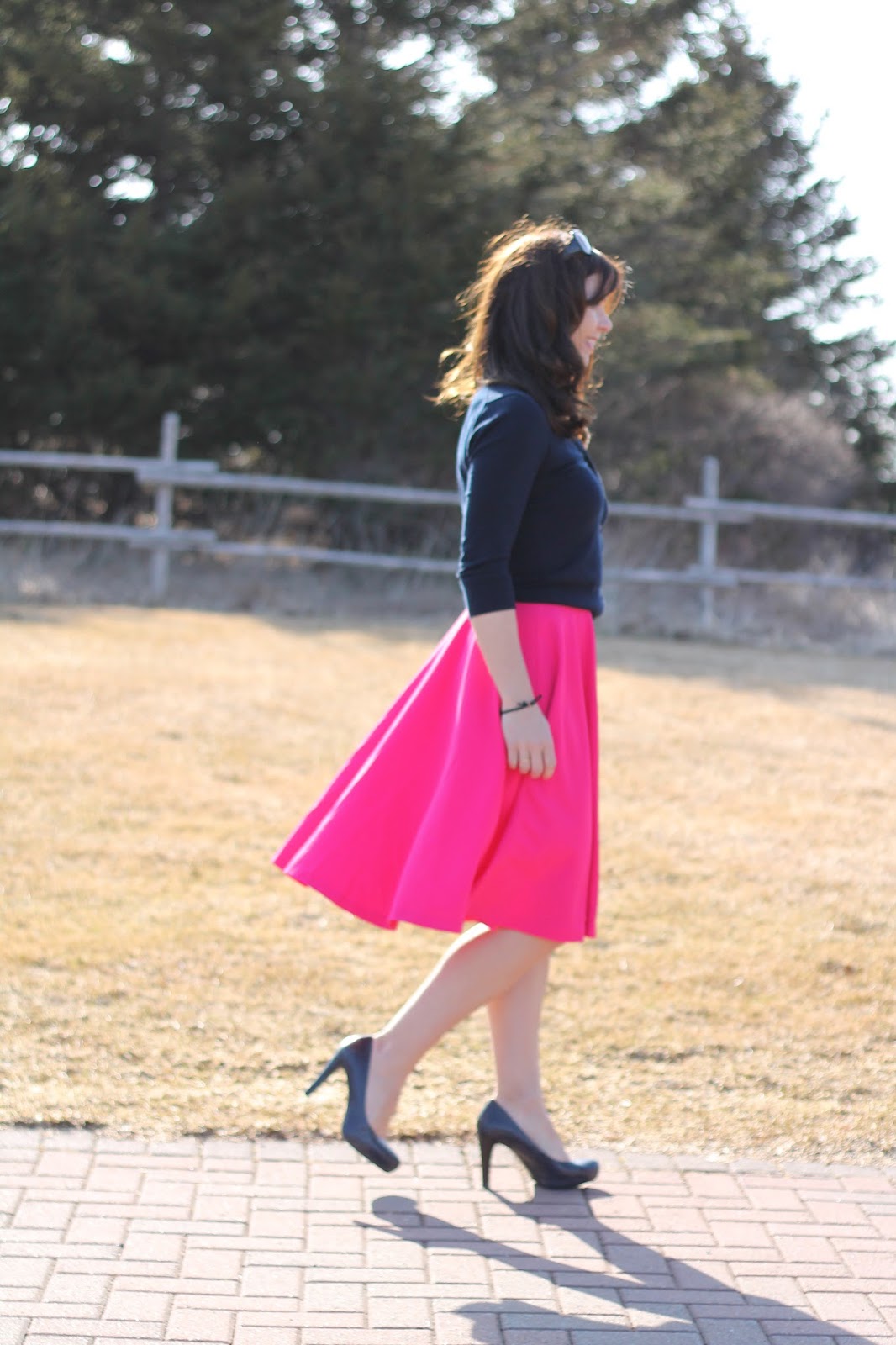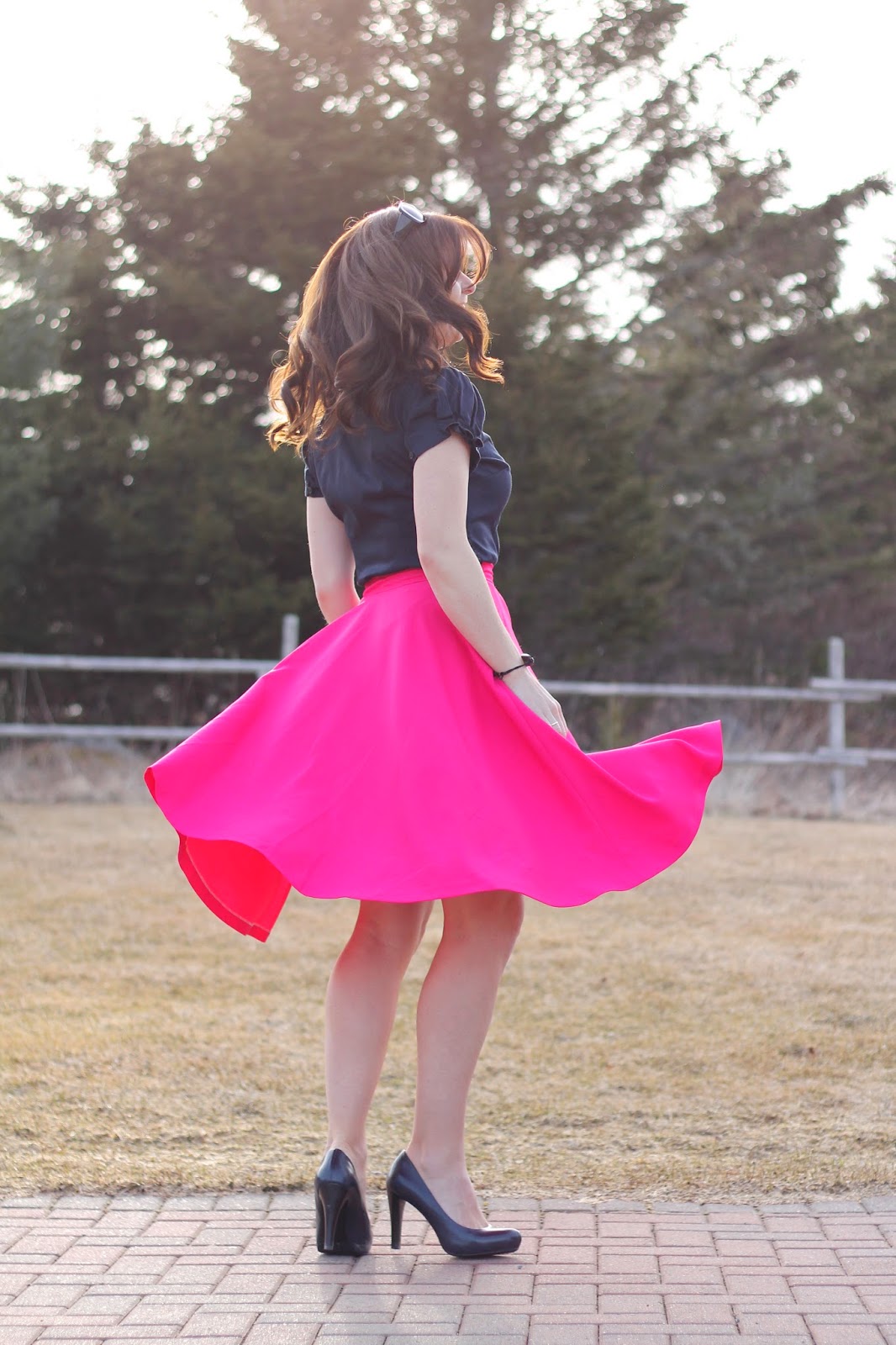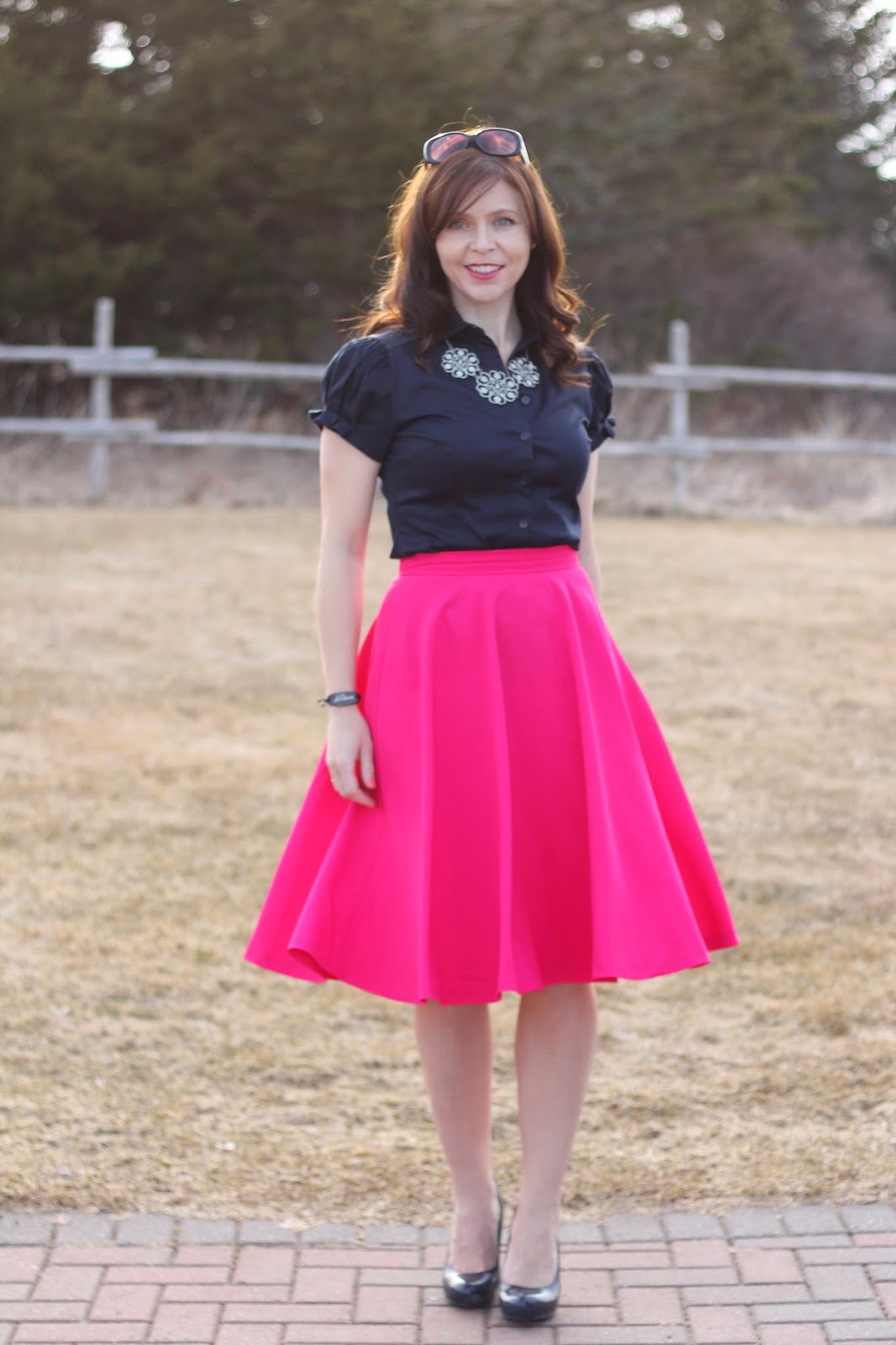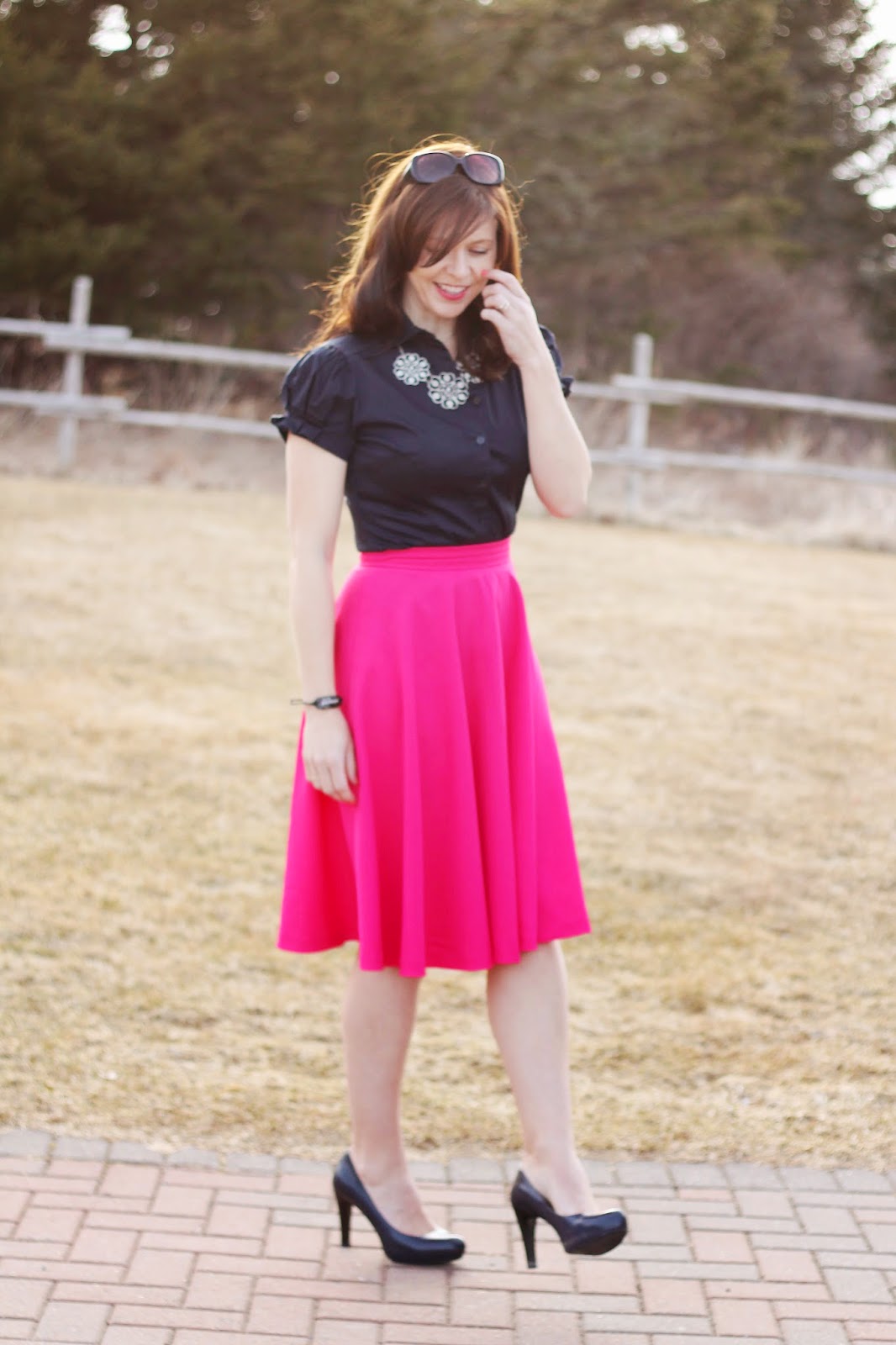 Skirt: self-made Blouse: Banana Republic(thrifted) Shoes: Franco Sarto
Sweater: JCrew (thrifted)
In these pictures I am wearing it with two different tops, I wore the sweater when I ran out to catch the sunshine for pictures but I actually wore the blouse when I went out for the day. I also think this skirt will look great with a pop of white for the summer. A neutral color like grey would be nice as well. Or if I dared…my hot yellow blouse! So many options to consider with
Me Made May
coming up.